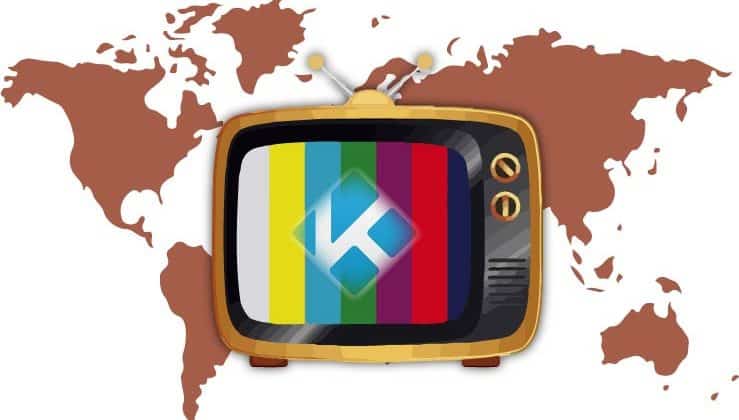 Hi guys, tired of cable subscriptions and broadcasting restrictions in your country? There are no frustrations anymore since there are still some excellent Kodi TV addons working in September 2023 that you can use to watch live TV channels from across the globe. I've made sure to include addons compatible with Fire TV, PC, TV Box, Android smartphones, and FireStick. Some of these addons are also compatible with iOS devices.
Watching World Live TV with the Best Working Kodi TV Addons in September 2023 for Free
Our genre preferences might differ, but I think we both share a common desire – watching global TV Channels Live for free, especially the ones not available to the local cable subscriber. Most of the Kodi Live TV addons and Android apps, on paper, have hundreds of TV Channels covering Sports, Documentaries, TV Shows, Movies, and Music. But the fact is, streaming links to most of these channels are denied by your ISP.
But the question is, if these channels aren't broadcasting in your country, how will you stream them online?🤔
A valid question arises in everyone's mind, and the answer is as simple as the question itself – install a VPN!
👉 To watch Live TV on Kodi or Android, look for a VPN with a global network of servers covering all six continents and most important regions, including the United States, Europe, Asia, and Australia.
The VPN I recommend
I've been using Surfsharkfor quite a few months already and have rarely faced issues with bypassing restricted content. In case if my opinion carries value to you, go for Surfshark since it has servers in over 60 countries including the United States. You can quickly switch from one server to another in case if a server is temporarily down. Customer support is quick and reliable too which is an added benefit.
Surfshark uses military-grade encryption to keep your ISP, government agencies, and potential hacking threats from tracking your browsing history and monitoring your online activities. In fact Surfshark has something known as a "no-logging" policy which ensures that your private browsing information is not stored or tracked anywhere.
To unblock most of the TV channels on Kodi TV addons as well as Firestick and Android apps, Surfshark turns out to be the best VPN so far with many advanced streaming protection features:
⚡ Superb Speeds: Guarantees a smooth live streaming experience.
🌍 Huge Server Network: You can connect to a nearby server for a fast and stable connection.
😲 UNLIMITED Devices: Connect dozens of devices at the same time!
🔑Unblock Anything: Safe access to censored apps, websites and torrent sites.
😎 Best in Privacy: The VPN doesn't keep any activity logs, and so your activities are only known to you.
🔐 Top-notch Security: This VPN uses AES 256-bit encryption and provides multiple protocols alongside other security features such as a kill switch, DNS & IPv6 protection and WireGuard.
💳 30 Days RISK FREE Money-Back Guarantee: In case you do not like the service, you can get every penny back if you cancel within 30 days!
I call it the best in terms of Price vs Value ratio:
Special Offer: $12.99 $2.30/month
30-Days Money-Back Guarantee
Surfshark is compatible with PC, Android Devices, and TV Boxes. You can use it on multiple devices at a time with a single subscription.
Surfshark is the optimal VPN for streaming content.
We were able to get an exclusive 82% of Surfshark.
👍 Save 82% of Surfshark now!
Top 4 Best Working Kodi TV Addons in September 2023
1. TvTap/TapTV (Kodi 18 Leia and Kodi 19 Matrix)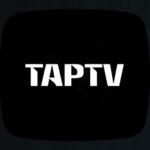 TapTV (former TvTap) is an excellent live TV Kodi addon that tops our list of the best working TV Kodi addons in September 2023. The addon is based on the TVTap apk (now TVMob), and it provides 1,000+ live TV channels to choose from. These are well-organized into various categories: Documentary, Entertainment, Food, Kids, Movies, Music, News, Sports, and USA Channels.
The various TapTV categories contain 100+ live TV channels sourced from around the world, and they are arranged according to their countries in alphabetical order. The highlight here is the sports section, which features 140+ channels. The huge number of channels means that you can watch any sporting event live.
. Visit the TvTap Install Guide on Kodi.
2. LiveNet/LNTV (Kodi 18 Leia and Kodi 19 Matrix)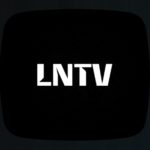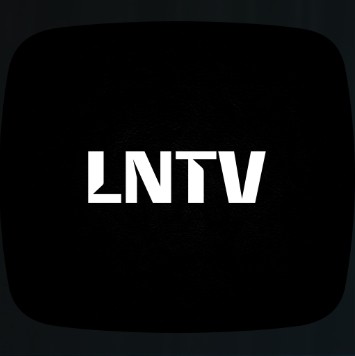 LNTV (former LiveNet) is another Kodi addon adapted from a live TV streaming apk, this time Live NetTV. The addon offers 800+ live TV channels organized into various genres and countries. Some of the main menu options include Sports, Entertainment, News, Cooking, Music, Movies, Australian, German, Portugal, Thailand, and India.
LNTv Kodi addon comes with a VOD section where you can watch movies in various languages. There's also a live event section that makes it easy to access live sporting events, especially football. When you click on a live event, you'll get an option to choose your preferred broadcaster.
How to Install LNTv Kodi Addon
3. The Crew (Kodi 18 Leia and Kodi 19 Matrix)
The Crew is undoubtedly one of the most popular Kodi addons, and it's also one of the best working TV Kodi addons. The addon does not specialize in live TV, but it has a super-impressive live TV section named IPTV. This section provides streams through four scrappers: DL, TV247, USTVGo, and USSTREAMIX. The fact that The Crew uses four different scrappers means that you can count on the addon for a wide variety of reliable streams.
Besides Live TV, you can use The Crew to watch Movies, TV Shows, Sports, Kids, and Stand-up comedy. If you want extra content, there's a section that provides four additional addons: Mad Titan, Chain Reaction, Base, and Wasteland. With these, you won't lack any content.
How to Install The Crew Kodi Addon
4. USGoTv (Kodi 19 Matrix)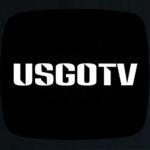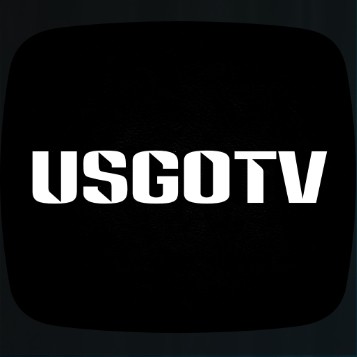 USTVGo is a wildly popular live TV streaming website that provides US TV channels for free, and it is now available as a Kodi addon – the USGoTv addon. The addon has been developed by Tech E Coyote, the developer behind TapTV, LNTv, and LooNatics Empire.
USGoTV provides 90+ live TV channels listed in alphabetical order. These spun sports, news, entertainment, music, kids, and science. Just like the website, the USGoTV Kodi addon is super-reliable, and you will be able to stream without buffering.
Visit the USGoTv Install Guide
5. Asgard (Kodi 18 Leia and Kodi 19 Matrix)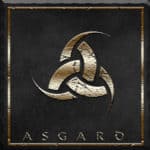 Asgard is another awesome all-in-one add-on that you can use to watch live TV on Kodi. Like The Crew, the addon provides a wide variety of content, including movies, TV shows, kids content, sports, anime, etc. These sections have Debrid and non-debrid content, and you can even access 4K content.
Back to the relevant section, Asgard's Live TV category sources content from TV Tap, Fluxus TV, Swiftstreamz, Pluto TV, and Daily Motion. With the exception of Swiftstreamz, all these scrapers are very reliable, and Pluto TV won't even need you to connect to the US as long as you have your VPN turned on.
How to Install Asgard Kodi Addon
6. RBTv (Kodi 19 Matrix)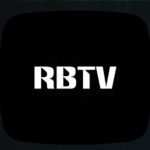 RBTv is a new Kodi addon from the LooNatics Asylum repo, and it features 1000+ live TV channels organized into 20+ categories. The categories include regular sections such as Sports and Entertainment, and the addon then groups them into countries. Some present countries are the UK, France, USA, Canada, India, Filipino, Germany, and Indonesia.
All RBTv categories come loaded with lots of channels, with some having 150+ channels. To ensure that you always have a reliable stream, RBTv offers up to 4 different streams.
Visit the RBTV Addon install guide on Kodi
7. Centry Sports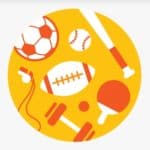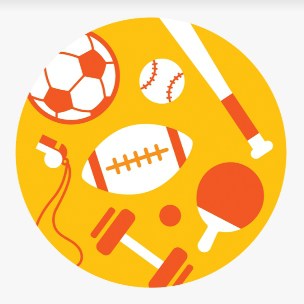 Centry Sports is a relatively new Kodi addon that offers both live TV and live sports. The addon is organized into those two categories, with the first one providing streams from two scrappers: Daddy Live and USTVGo. Daddy Live offers 150+ channels from across the world, while USTVGo offers 90+ channels from the US.
Besides Live TV, you can use Centry Sports for streaming live football (soccer) matches, NBA matches, and NHL matches. You can see upcoming matches and their status in all categories, whether they haven't started or are alive.
How to Install Centry Sports Kodi Addon
8. Mega IPTV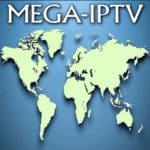 Mega IPTV is another impressive live TV Kodi addon that lets you access IPTV.org and Fluxus IPTV channels. The addon provides three main categories: IPTV-ORG Channels by Country, Fluxus Channels by Category, and Free-IPTV by Country. There are then several navigation tools that include Search, myFavorites, Recently Played, and Settings.
The first category lists 180+ countries, and it also provides local channels that may not be available on any other Kodi addon. The Category section gives access to a wide variety of content that you can use to watch anything you feel like, whether it's Just For Laughs or Action Thriller. The third category then lets you access the world's most popular channels.
Visit Mega IPTV Addon Install Guide on Kodi
9. iPlayer WWW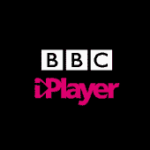 If you are looking for a free and official Kodi addon, then iPlayer WWW is worthy. The addon sources content from BBC's iPlayer service, and it offers BBC1, BBC2, BBC3, BBC 4, BBC News, BBC Parliament, CBBC, Cbeebies, and BBC Alba. On top of the live channels, you'll also get to enjoy lots of TV shows and other content aired on the various channels.
To get started on iPlayer WWW, you first need to ensure that you have your Surfshark app connected to a server in the UK. From there, head to https://www.bbc.co.uk/iplayer and create a free account, and you can then log in on Kodi.
Source: Official Kodi Repository
10. Catch-Up TV & More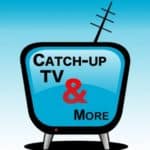 Catch Up TV is another official Kodi addon that provides live TV from around the world. The addon offers both Live TV and Catch-up content that you can view after it has aired live. The live TV section is split into various countries such as the US, UK, Poland, France, and Germany, among many others.
With the two streaming options, you'll get access to the most popular channels and content. The Catch-Up TV section is also super-rich in content, and you'll find pretty much all genres there. These are also split according to countries, but you'll find specific channels below that.
Source: Official Kodi Repository
Conclusion
To extract most of the Best Kodi TV Addons Working in 2023, you must first install a VPN with a wide network of servers in all major regions. The ISPs are quick to block the streaming of regionally restricted channels. That is important since you can't unblock TV channels if they are not broadcasting in your country. However…
With a Good VPN like Surfshark, you can connect to the most suitable server in seconds to unblock the channel you want to watch Live for free on Kodi.
We hope this article on the Best Kodi TV Addon may help you watch worldwide Live TV Channels for free. Please rate, and if you found it useful, share it with all your friends!