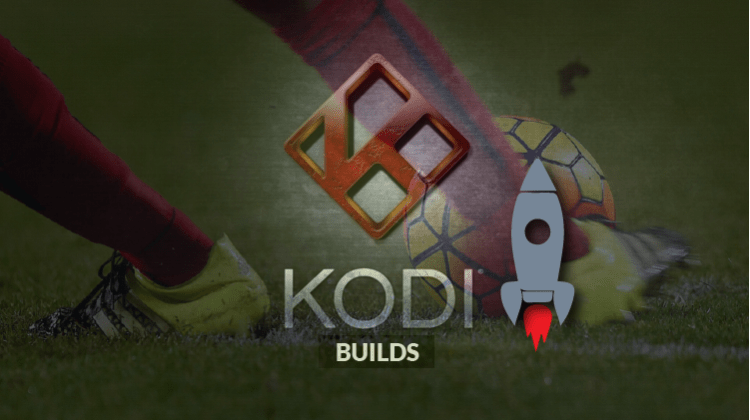 Kodi Builds make it simpler and easier to set up Kodi. With the right build, you can turn your Kodi into the ultimate powerhouse for streaming. Check out this list of the best Kodi builds for live sports in 2023.
Kodi is a powerful media center that allows you to play your local media files as well as stream movies, TV shows, and live sports online. The software works on all the major platforms, including Windows, Mac, Linux, IOS, Android, and Raspberry Pi. You can also use it with popular streaming devices like Roku, Chromecast, and Fire Stick.
Kodi is highly customizable and can be set up to suit your taste and preferences, and Kodi builds help you accomplish that easily. These builds are loaded with top addons and skins that allow you to set up the media player with a single installation.
The best Kodi builds for live sports offer an extensive list of sports addons, including NFL Game Pass, Sportsnet Now, DANZ, and other official addons. You'll also find numerous free unofficial third-party alternatives allowing you to watch any sporting action from the comfort of your home.
But first, before we look at the best Kodi builds for live sports, make sure that you are using a VPN.
You need a VPN with Kodi Builds
While Kodi itself is free and legal to use, some of its addons and uses fall in the gray area of the law. When using third-party addons, it can be challenging to determine the sports content that is free to stream and not. As a result, there is always a risk that your addon might be offering copyrighted streams. Fortunately, with a VPN, you can protect your privacy and stay anonymous when using Kodi.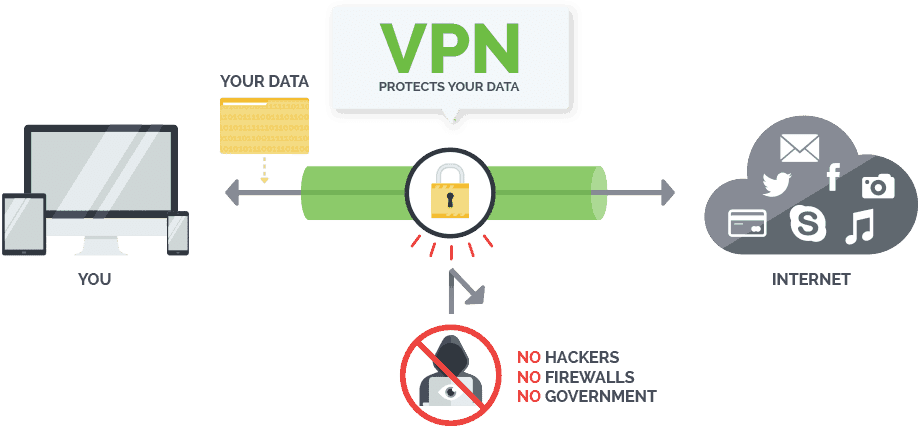 Additionally, most ISPs quickly detect streaming data and throttle connections to minimize bandwidth consumption. Again, thanks to VPN encryption, your ISP will not tell the type of data you are sending over their network.
A VPN will also allow you to bypass geo-restrictions and watch live games from anywhere in the world. For instance, the NFL Game Pass addon offers only the international version, which is inaccessible from within the US. With a VPN, you can mask your actual IP address and make it seem like you're browsing from a location where the content is available.
Best VPN for Kodi: Surfshark
Surfshark is one of the best VPNs around, and we highly recommend it for Kodi. The VPN offers strong encryption and incredible speeds, making it perfect for streaming live sports. Surfshark has over 1100 bare metal servers in over 60 countries across the world. And thanks to their 40,000 plus IPs, bypassing geo-restrictions is a breeze.
The VPN comes with robust security features, including an automatic kill switch, IP leak protection, and self-hosted DNS. You can run the VPN on almost all Kodi devices, and there are user-friendly apps for Windows, Linux, MacOS, iOS, and Android. Additionally, they offer a reliable Kodi addon allowing you to install the VPN directly on your Kodi player.
Surfshark is also fairly priced and even better, our readers get to enjoy a 82% discount. Further, with each plan, you get a 7-day money-back guarantee, and with a single subscription, you can cover up to 10 devices simultaneously.
The best Kodi builds for live sports
You'll need to install many addons to get the best sporting action out of Kodi. However, instead of selectively installing the Kodi sports addons one after the other, you can use Kodi builds to make the process easier and quicker while providing you with a highly customized experience.
Below is a list of the best working Kodi builds for live sports.
Titanium build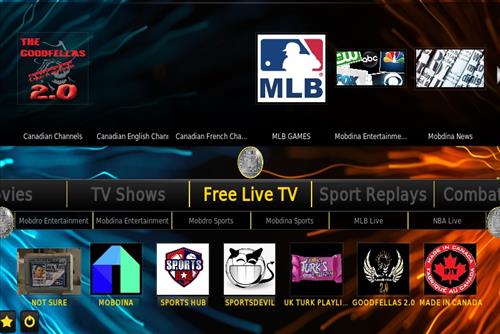 The Titanium build is one of the most popular Kodi builds today, thus being listed in first place on this article about the best Kodi builds for live sports. This powerful build offers reliable addons, features, and one of the best interfaces you can find.
If you are a sports fan, you will be thrilled to know that the build contains the Sports Devil and Sports Hub addons – which offer great live sports. These include the NFL, MLB, NBA, Formula 1, and European football. In addition, the build offers paid IPTV services allowing you to use your sports subscription.
The titanium also has plenty of Movies, TV shows, and Sports Replays. The build is lightweight and works well on all devices.
Visit to know how to install and use Titanium Build
Misfit Mods Lite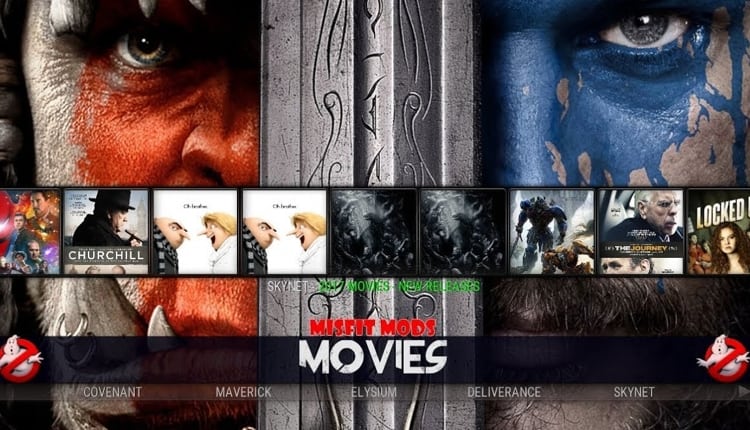 If you are looking for a light Kodi build with reliable live sports, look no further! Misfits Mods' performance is incredible, and the build works perfectly with all Kodi devices, including Firestick.
Misfit Mods Lite has various sports addons such as ESPN, Sports Devil, Swift Streams, and BoB Unleashed. You also get to enjoy an up-to-date TV guide ensuring you never miss a game.
Know more on Misfit Mods Lite Kodi Build
Wrap up
The above Kodi builds on this article on Kodi builds for live sports, are suitable and perfect for streaming live sporting action from across the world. Remember to turn on your VPN before using any third-party Kodi addons. With Surfshark, you won't need to worry about your privacy, geo-restrictions, or even ISP throttling. You can then enjoy any live or on-demand sports action free or paid on Kodi without a hassle.
We hope this article on Kodi builds for live sports have helped you.
Have a great day!