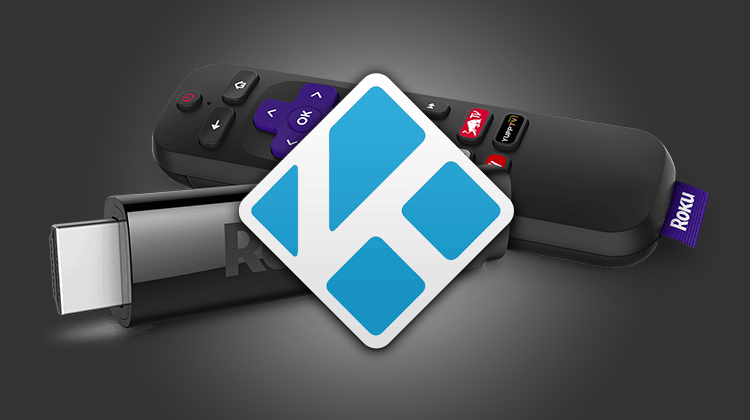 Roku is one of the popular streaming device and is an alternative to Amazon's Firestick. One of the biggest downsides for those who buy or want to buy Roku is that they can not install Kodi on it as Kodi does not provide an apk for Roku devices. However there is a solution and here's the How to have Kodi on Roku to expand its streaming capabilities.
Kodi is an all-in-one home entertainment center that lets you organize and watch your local content as well as stream almost anything online. Roku devices on the other hand are highly capable and they allow you to watch tons of content both free and paid. Having Kodi on Roku therefore seems like the ultimate scenario, but can you install Kodi on Roku?
Unfortunately, you can't install Kodi on Roku. You can however still watch on Kodi through Roku, and we'll show you 2 ways of how to do exactly that.
 Caution: You need a VPN for Kodi on Roku
Third-party Kodi addons do not host any of the content they present. These addons work by scraping for links from all over the internet to bring you content. Most of the streams you get are however pirated, and watching content through them is illegal.
Though much of the legal effort over the years has been directed to pre-loaded Kodi box sellers, copyright agencies and governments are now closing in on Kodi users. For example, in the UK, under the Digital Economy Act 2017, you could face a 10-year stretch at a magistrate's pleasure!
Apart from that, thousands of Kodi users have received DMCA notices for illegally streaming copyrighted content just because they didn't use a reliable VPN. Millions of others have also had their connections throttled by ISPs due to illegal streaming or excessive use of bandwidth.
With a fast, secure and private VPN like Surfshark, you won't have to worry about all these. The VPN doesn't keep any connection or usage logs, and your activities will be completely encrypted to appear like a garbled mess to your ISP.
To help you stream safely and securely, we have negotiated a special 82% discount for our readers.
How to have Kodi on Roku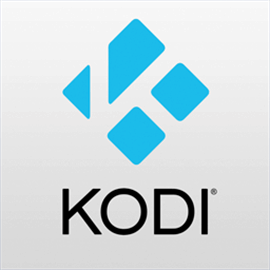 Though Kodi can't be installed directly on Roku, you can combine the two through screen mirroring. This feature allows you to replicate the screen of your Android or Windows device on Roku.
However, you can't cast your screen from an iOS or Mac OS device to Roku. This is because Apple has its own screen mirroring technology (AirPlay) that is not compatible, and therefore you'll need an Android or Windows device to use Kodi on Roku.
The first thing you need to do is to install Kodi on the device you are going to cast from. Here's the Complete Kodi Install Guide
From there, you need to enable screen mirroring on Roku. To do that:
Go to Settings
Select System
Choose Enable Screen Mirroring
Method 1: Screen-Mirror Kodi from Android Devices
Almost all Android devices support screen mirroring. However, the feature has different names depending on the manufacturer. Here are some of the popular names:
SmartShare
MirrorShare
Smart View
Quick Connect
HTC Connect
AllShare Cast
Display mirroring
Wireless display
Screen casting
Cast
To know the name used by your manufacturer, you can do a quick Google search.
After that, you now need to find it on your phone. The procedure will also depend on your manufacturer, but here is a generic one:
Open Settings
Now, look for the casting option under a submenu with a name such as Cast, Device connection/ Connection, Network or
Once you select it, your device will start looking for other devices on the same network.
After a few seconds, Roku TV or Roku Player should appear. Select the device.
Your smartphone will now establish the connection, and Roku will ask you to approve or decline it. You can select Accept or Always Accept
You screen should now start casting! Open Kodi and enjoy.
Method 2: Screen-Mirror Kodi from Windows 10 Devices
Casting from your Windows PC to Roku is quite easy.
On the Start Menu, open Settings
Select Devices
Click Add Bluetooth or other device
Select Wireless Display or Dock
Your Roku device should display after a couple of seconds. Select it and pairing will start. Roku will ask you to approve or decline it. You can select Accept or Always Accept.
Your screen should now start casting! Open Kodi and enjoy.
Get the most out of Kodi
After casting Kodi on Roku, the only other thing left to do is to get the most out of Kodi. Here are some helpful Kodi articles that you can look at:
Top 23 Best Working Kodi Addons
9 Best Sports Addons for Kodi 2019
Wrap up
Though you can't really install Kodi on Roku, you can easily cast it from Android or Windows device to Roku. From there, you will be able to enjoy your favorite shows, movies, or sports on the big screen. However, be cautious while using third-party Kodi addons; always stream with a reliable VPN like Surfshark to avoid landing in trouble.
[kkstarratings]