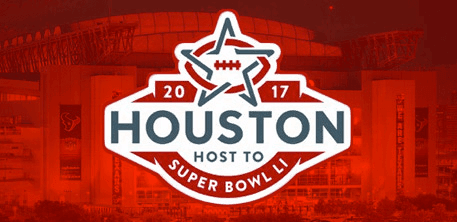 Football fanatics have their dates at their fingertips. They wouldn't run the risk of missing even a single game. This explains why super bowl ranks among the most watched TV shows. With the advancement in technology, there is no way your location or a poor signal should prevent you from enjoying your game. We have made it our responsibility to let everyone know how they can watch 2017 super bowl 51 online on Kodi.
Where to Watch Super Bowl 51 Online on Kodi
With super bowl 51 around the corner, it is high time that you get your house in order. This is a time when network interruptions cannot be tolerated. You need to be sure that you have high-quality streaming, and this can be guaranteed using a good pc / laptop or using a streaming box / Android TV Box. A streaming box is a high-tech box built to give you the best Kodi streaming experience. With Kodi in your laptop/box and the right Kodi addons, you can easily access a world of streams.
What's The Best Way To Watch the 2017 Super Bowl LI On Kodi?
We have taken our time to research the best way to watch super bowl LI on Kodi, and this has revealed that BBC iPlayer is the best bet. iPlayer is a BBC streaming service distributed for free. BBC iPlayer has proven to give HD quality streaming with easy access to the game. You can access it in your web browser, install the iPlayer app in your Box, or better: install the iPlayer Kodi Addon.
The use of VPN services is another area that you need to get a clear understanding of. In the past, some clients have received copyright infringement notifications. This happened to a few users but raises the need to be concerned about the route followed to get the content. We strongly recommend the use of VPN in streaming online content. Surfshark gives you access to a number of anonymity and security features. The strong servers adopted to make it possible to get top-quality streaming quality. This is not to mention the great discounts offered by Surfshark.
A combination of Kodi and Surfshark has repeatedly proven to be the best option when watching live sporting events on BBC iPlayer or on any other kodi addon. It not only helps you overcome geographic blocks that can make it difficult to enjoy the Super Bowl LI abroad but also delivers super high quality streams regardless of your locations.
Reasons Why You Shouldn't Use Free VPN
It's not every VPN that will deliver high quality streaming. Some may even pass this test but land you in great trouble. If you are thinking of using your Android TV box or any other android device to watch the game, just forget about free VPNs. A research conducted by CSIRO's Data 61 experts from the University of California and the University of New South Wales has shown that most of the VPN apps carry spyware, adware and malware. Exposing your device to such risks can be detrimental. It not only decreases their efficiency but can also see you collecting viruses.
These free VPNs are never free. They are a product of designers who are in business. They will thus want to make some money down the road. Some may be aiming at getting your data which is more valuable that what they can get from some add-ons. It would thus cost you more than it would if you went for the paid VPNs.
It is for this reason that we recommend the use of high quality paid VPN services. Surfshark being one of such services provides the best platform for you to watch your favorite game. Paid VPNs have no malware, ads or spyware. To top it all, it works as intended giving you the satisfaction you were anticipating.
Where Is Super Bowl 51 Broadcasting?
If you have been following the National Football League broadcasts, you may have noted that they adopt a rotational rights system. This year, FOX Television Network happens to be the official Super Bowl 51 broadcaster. This can get many worried especially those who do not enjoy the luxury of cable network. You are however in luck. It is a tradition that super bowl doesn't broadcast solely on cable networks. This means that you can watch Super Bowl 51 even without access to a cable connection. Fox makes it possible to watch the game over the air.
The main challenge with watching the game on air is that fox has locked down most streams from affiliate stations streaming through Kodi. Does that mean that you cannot watch the Super Bowl 51 online on Kodi? Not really. The BBC iPlayer comes to your rescue. BBC will be streaming the game live. This means that you will be able to access the game through their iPlayer. This will work effortlessly for those in the UK. If you will be watching the game outside the UK, it will be necessary for you to get a VPN.
Watching iPlayer On Kodi
It is in the public domain that the BBC has blocked non-UK users from streaming any content through the iPlayer. You however do not need to worry about this if you are in the UK. Go right ahead and install the Kodi add-on or just watch it in your browser. It will also give you access to interesting visual previews for every show.
Installing iPlayer WWW Add-On
The iPlayer Kodi addon is a legal addon and can be easily installed:
Open Kodi
Go to VIDEOS > Add-Ons
Scroll down to the bottom and select Get more…
Select iPlayer WWW
Select Install
Wait for Add-On Enabled notification
The BBC iPlayer add-on is now installed and ready to use. As usual the add-on can be accessed via VIDEOS > Add-Ons > iPlayer WWW from your home screen
Watching BBC Iplayer Outside The UK
It is reported that there are more than 6o million iPlayer users outside the UK. This is a huge number especially given the fact that BBC has taken measures to ban non-UK users. Users have been gaining access to content through VPNs, DNS and browser plugins among other ingenious ways. The use of VPNs currently ranks as the best and safest way to access the BBC iPlayer. This will enable you to watch from the US, Australia and even Canada among other locations.
VPN For Computers And Laptops
The BBC servers has the capacity to identify incoming IP addresses. It will thus be easy for the website to detect IP addresses outside the UK. This results in blocked content. The only reliable trick around such a block is a VPN service. The VPN, such as Surfshark, gives you a new IP address by connecting you to a server located in the UK. Surfshark is the most preferred VPN service provider. This popularity can be linked to the high speeds and friendly bandwidth.
Why Is A VPN The Best Option?
You may have thought of going for the free options to watch Super Bowl 51 online on kodi but there's every reason why you need to rethink your options. One of the reasons why you should keep off these free options is their reliability. Unlike the free options, VPN services like Surfshark are reliable and you can count on fast speed connections.
In addition to high speed connections, paid VPNs have better security. The extra security features come in handy in preventing spying and hacking, DNS leaks and blocking ads. With such protection features, your online identity protection and safety will be guaranteed.
Kodi being a standalone application decreases the clutter in your computer or laptop. This contributes in the improvement of streaming quality. With the VPN up and running, you will not only get high quality but will have your device secured and in a private network.
What Other Add-ons Can Be Used To Watch Super Bowl 51 Online On Kodi?
The BBC iplayer is the most popular add-on currently being used to watch NFL matches and it's the only legal way to do it on Kodi. It is however not the only add-on that you can use. Other add-on that have proved to be reliable include:
SportsDevil– install the sportsdevil add-on and enjoy live streaming
Bob-Bob sports
Phoneix– Has multiple sports lists such as Zodiac, Ace stream Sports and The One.
Made in Canada– Has multiple super Bowl links in the sports section in MiC.
cCloud– Scan the entertainment category for Fox.
Evolve-Evolve sports.
UK Turk Playlist– check out sports section for live games
Note that with the addons above you may access streams that goes against copyrights.
With the Super Bowl 51 looking promising and appealing, all these options will be available at your disposal. Sports fanatics across the globe have already geared up for the historic game. With the ghost of restrictions and blackouts haunting many, you wouldn't run the risk of missing this incredible event. Secure your sport with a reliable VPN that will enable you watch the Super Bowl 51 online on Kodi. Beating the restrictions and limitations is as easy as that. Enjoy the thrilling game from the comfort of your home.