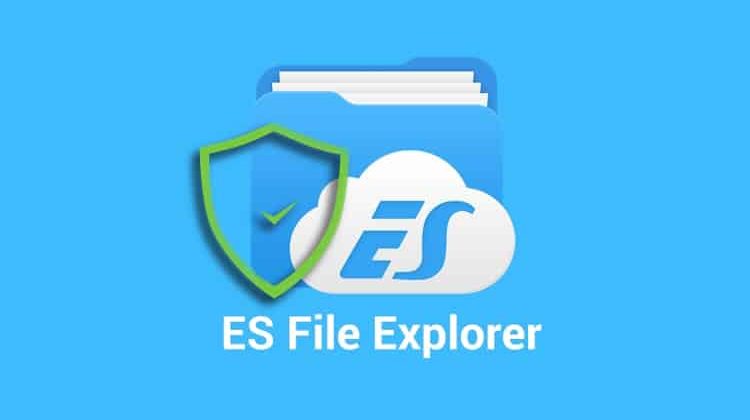 As part of suspected fraudulent schemes from Chinese firms, the ES Explorer was removed from the Google Store. This is a shame as ES Explorer itself has nothing to do with it. On this article, we'll give you the best alternatives to Install the ES Explorer app on your Android TV Box
ES Explorer is the best file manager that you can install on your Android TV Box or even Firestick. The app is more than just a file manager as it also acts as a file downloader, app manager, cloud storage client, task killer, FTP client, and more. Best of all, it can be used to easily install any app that is not available on the Google Play Store, much like Downloader does.
Unfortunately, ES Explorer was recently removed from the Google Play Store. This happened following a concern by Google that apps from Chinese firms DO Global regularly committed fraud by clicking ads on behalf of users. ES Explorer was part of the crackdown, and so it was suspended from the popular store.
Nevertheless, you can still install the app through sideloading. In this guide, we'll show you how to install File Explorer on Android TV Box. If you are using Firestick, the app is still available on the Amazon store.
Important: Stay safe!
  One of the main uses of ES Explorer on Android TV boxes is sideloading third-party apps, especially streaming apps that are not available in the store. This is a tricky area where you should tread carefully, as you can easily land in trouble over copyright infringement.
Today, ISPs almost everywhere are actively monitoring all online activities. Thus, they know the sites you visit, the type of content that you stream or download, etc. Remember that they always share this data with the government and other agencies who are actively fighting copyright infringement.
To stay out of trouble, always use a reliable VPN when streaming using third-party apps.
The VPN we recommend
At BestDroidPlayer, the VPN we recommend is Surfshark and it's the VPN provider we have been using for several years. The VPN is proven to be super-fast and very secure. There's an Android TV version that is readily available on the Play Store, and so you will have no trouble while installing or using the Surfshark's app. It comes with a risk-free trial thanks to their 100% money-back guarantee.
Even better, we have a special discount for BestDroidPlayer readers which will get you 82% off the VPN!
How to Install ES Explorer on Android TV Box
Before installing ES Explorer, we first need to enable installation from unknown sources. This will allow the device to install apps that have not been downloaded from the Google Play Store.
To do that, navigate to Settings> Privacy> Unknown Sources and check "Allow Unknown Sources."
Note: The above steps may not be exact for your device, but they should be similar.
From there, we can now go ahead and install ES Explorer on Android TV box.
Method 1: Using a USB Drive
This is one of the easiest methods of sideloading apps on Android. However, if your device doesn't have the standard USB port, you may need to have a converter or use the other methods.
Here's the procedure:
Download the ES Explorer apk file on your computer. To avoid downloading a corrupted file, get your apk from APKPure,  Aptoide, or APKMirror. These two are known to keep their shops clean.
Copy the APK file to your USB flash drive.
Plug it into your Android TV or TV Box using the USB slot.
Use the default file manager to open the flash drive.
Navigate to where you have stored the ES Explorer apk file and then click to install.
Once the installation is complete, you can now take advantage of the various functionalities of ES Explorer.
Method 2: Download the APK file on Android Box
Without File Explorer, your download methods on the Android box are quite limited. However, most Android TV Boxes have the capability of downloading a file using a browser, though you won't be able to do this on Android TV.
To download the installation file, ensure that you have Google Chrome installed. The browser is available on the Google Play Store.
From there:
Open Chrome and head to either APKPure.com, Aptoide, or APKmirror.com.
Search for "ES File Explorer file manager" for the best results.
Select the option from ES Global or Du Global.
Hit the "download now" option.
Chrome will give you a warning that the file can harm your device (it does this for all apk downloads). Just click Ok for the file to download.
Now, navigate to where it has been stored and click to install.
Once the installation is complete, you can now take advantage of the various functionalities of ES Explorer.
Wrap up
With the above guide, you can easily install ES Explorer. The app will give you various functionalities like file management, cloud storage management, storage analysis, local network browser, and download management among others.
However, you need to be careful with apps that you download using ES explorer since these apps may be used to infringe copyrights.
To avoid the mess associated with this, always ensure that you turn on your Surfshark when using such apps.
Finally, maybe you'd like to check out the best applications for fully load yourAndroid TV Box.
We hope you have found this article helpful. If so, please rate it and share with your friends.
Have a nice day!