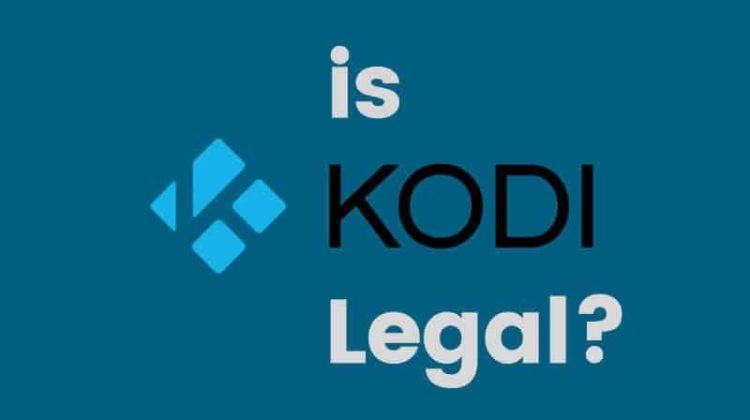 Is Kodi Legal to Use?
Yes, Kodi itself is legal. Kodi (formerly XBMC) is an open-source media player initially developed by Xbox; that's why the name XBMC (Xbox media center). It's now maintained by the XBMC foundation, distributed for free, and compatible with a wide range of Operating Systems. This software is being used all over the world by millions of people.
What remains to be controversial is the use of the software to stream and watch content through the installation of third-party add-ons. Streaming movies, series, premium channels, and PPV events are unlawful behavior because you're making people profit from illegal activities, but according to the law when this post was written (Feb 2017), you're not committing a crime while streaming.
According to Wikipedia.org:
In Europe, the Court of Justice of the European Union (CJEU) has ruled that it is legal to create temporary or cached copies of works (copyrighted or otherwise) online. The ruling relates to the British Meltwater case settled on 5 June 2014.
So, according to this law, it is illegal to keep copyrighted content on your device (download), but it is legal to create temporary or cached copies, so online streaming isn't a crime, at least not yet.
According to Telegraph.co.uk article:
As far as TV or movies are concerned, Fact says no one in Britain has ever been fined or prosecuted for illegally streaming content.

Fact explained: "When it comes to catching those involved in piracy, it is not our strategy to prosecute the end user [people streaming films at home]. Our interest lies in identifying, disrupting and if necessary prosecuting the individuals who defraud the creative industries by knowingly stealing content – and who then make that content available through illegitimate means for their own financial benefit or kudos."
What Is Kodi?
Kodi is free software that runs on Smartphone, Android TV boxes, computers, and tablets. It allows the user to stream media over the internet and from local devices. Its open-source nature makes it possible to download third-party add-ons. These add-ons have been the main points of controversy, given that they can give access to ambiguous territories. In some cases, Kodi boxes will be available for sale without Kodi pre-installed. The sale of such boxes is not illegal. It is neither illegal to sell the boxes with the pre-installed Kodi software because Kodi is not illegal. The illegality arises when the boxes come loaded with third-party add-ons. According to the copyright, designs, and patents act 1988, selling boxes with unofficial Kodi add-ons contravenes the law.
>> Here's an awesome Legal Android TV Box.
What Way Forward With The Add-Ons?
Kodi will never be Kodi without add-ons. These are the features that add taste to your streaming. But how do you go about it without being on the wrong side of the law? You have 2 options:
Just install legal addons: Go to VIDEO > Video Addons > Get More..
These are just legal and safe addons from the XBMC community. You can find some cool addons there.
Use third-party Kodi addons safely: You need to be wary of the risks you run by having these add-ons. It's not every plug-in or add-on that will be user-friendly. Some can be malicious and may cause you more harm than good, so I recommend you look for the most popular addons. Also, your ISP (internet service provider) tracks your traffic and may slow down your internet connection while you're streaming. Is that spying? Maybe it is, but they do it, and now in some countries (including the UK), they are sending warning letters to Kodi users. The use of a virtual network (VPN) has proved to be the best solution to go around safety and anonymity. It helps the user go around the mystery of history and IP address tracking. You will then be able to stream and watch all the content that you need without worrying about anyone's eavesdropping.
Using VPN To Stream Anonymously
Avoiding DMCA copyright infringement notices is quite important, especially when dealing with cases of legality. Nobody wants to be slammed with penalties simply because they watched something that seemed interesting without the knowledge that it might be protected. If you already got a SMCA copyright letter from your ISP, don't act immediately, you can go around that, just search how to handle a copyright infringement notice.
Lucky enough, VPN connections have come to many people's rescue. They enable them to stream movies anonymously and enjoy series to the last episode. This is how you go about it.
Get a reliable VPN provider and sign up for an account. Surfshark is among the leading providers that will give your online privacy the attention it deserves.
Download the VPN application and install it on your device. This can be your Android Box, Mac, PC, ipad, iphone or any Android device.
Launch the VPN app and choose a server based in a country of your choice and connect.
Once the connection is successful, you will have the freedom to roam the internet and stream all sorts of content. You will also have the capacity to unblock some geo-restricted add-ons or apps such as BBC iplayer, Netflix, NBC sports, ITV and Hulu.
Is Kodi Safe?
If you install bad third-party Kodi addons and you're not using a VPN, you can be opening a door to some virtual attacks. Hackers and scammers can exploit Kodi and use it as the portal into user's personal information. These are commonly known as man-in-the-middle attacks and have been known to wreak havoc. In most cases, the threats may emanate from giving untrustworthy add-ons access to your data. This may happen with your knowledge or without it, depending on the activities you have been engaging in.
The fact that Kodi is an open-source platform makes its users very vulnerable to scammers and hackers. The technology used on Kodi is developed by third parties and unknown sources. As such, little oversight is given to the technology before it can be turned on to the user. These boxes are illegal to sell In the cases of add-ons, they may even be unmonitored and untested, which means you may be getting into a bigger security threat.
Having a device like an Android TV Box to use Kodi is the safest way because you normally don't save important information or compromising photos in a TV Box, so there's very little that a hacker can do with your device.
>> Get protection with our most recommended VPN – Surfshark
What Type Of Information Will Be At Risk?
Your IP address will be the main subject. This is clearly visible, and that's what hackers target. They will use the IP address as your digital fingerprint to access your personal data and physical location. The use of VPNs comes in handy in ensuring that your IP address remains hidden far from hacker's access.
Ensuring That You Are Safe When Using Kodi
Cyber security and security from copyright infringement will all be guaranteed by a VPN. To any Kodi use, a VPN will answer all the queries. Being safe here is as simple as having a Virtual Private Network. Nobody will be able to trace your IP address or see what you have been browsing. This explains why the VPN is highly recommended not only for Kodi users but for anyone who uses the internet and more to those who use public Wi-Fi. There are certain aspects that will be skillfully catered for by the VPN, which include:
MITM Attacks
These are basically hackers and scammers. They currently rank among the greatest online threats. Once these men in the middle manage to get your IP and infiltrate your device, the user's personal information may be compromised. This may see them lose some valuable information or even have their credentials used to access illegal content that may land the user in great trouble. A VPN will play a vital role in mitigating MITM attacks. It may, however, fail in entirely preventing such attacks. The VPN encrypts data between the VPN server and the device in use preventing imminent attacks.
Copyright Trolls
Many people will appreciate having an add-on that allows them to stream torrent files on their Kodi. What they do not know is that every time they download a torrent file, they add their IP address to that file's torrent swam. This makes it quite easy for copyright trolls to capture the IP address and use it to track their online activities.
ISP Monitoring
Unless you have a VPN, the ISP tracks what you are doing online. It will then be possible to see the files you have downloaded, websites visited, and content streamed. This has been seen to be the case regardless of the software, app, browser, or device used.
DDoS Attacks
It's not every add-on developer who will have your interest at heart. Some will be out to hunt for some crucial information. They will thus develop malicious add-ons and offer them to unsuspecting users. These add-ons can then be turned into botnets. These are known to perform DDoS attacks on the web. Exodus, a popular Kodi add-on, was actually once used in such a way. It has since been streamlined to make it safe for Kodi users and has gained popularity across the board.
Malicious Add-ons
Everyone looks forward to having as many add-ons as their device and software can handle. This makes some go for add-ons even before they have scrutinized them simply because they have been offered for free or offer a few extra features. This lands the user in probably one of the biggest online threats. The unofficial add-ons are not Kodi sanctioned and do not pass through any formal inspection. What this means is that they can feed codes to the device that allows the add-ons to steal data and install malware without necessarily requesting the user's acknowledgment.
Experts have been recommending sandboxing Kodi to avoid the threats that may arise from malicious addons. This way, Kodi will be cut off from the rest of the system, thus mitigating the risk. It is also vital to have a VPN and antivirus in place on every device that uses Kodi to stream content.
Sticking to well-reviewed repositories and add-ons is the best way to steer away from the danger emanating from malicious add-ons. Though this will not guarantee your safety, it is likely that you will be able to spot vulnerability before the damage has been done. Other users may also have noted the same, and being an add-on that is used by many users, the chances of noting anomalies before they get out of hand are high. Furthermore, make a point of cleaning repositories and unused add-ons. The fact that an add-on isn't malicious doesn't mean that it will remain so forever.
Final Take On Kodi's Legality
It is true that Kodi in its unaltered state is legal. What blurs this legality is the inclusion of certain third-party add-ons and plug-ins. There is actually nothing wrong in having any hardware with Kodi preloaded. What has been the bone of contention is having devices that are preconfigured to give access to copyrighted films, TV shows, and pay-per-view events free of charge. If you can then have a VPN that will help you clear the path followed to get to such shows and films, you will be on the safe side. You will access all the content without worrying about being served with lawsuits.