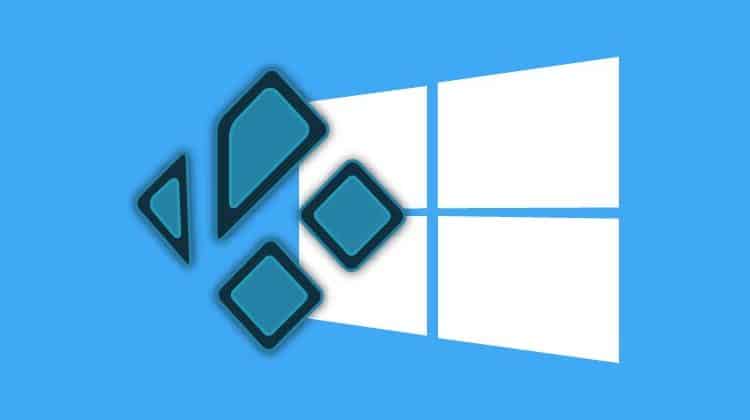 Kodi is one of the most popular cord-cutting solutions, and millions of people use it to get access to movies, TV shows, sports, Live TV, and so much more. The platform gained lots of popularity around 2014 thanks to the proliferation of streaming devices (which at some point were being referred to as Kodi boxes), but it is still widely used on PCs. If you are having trouble getting the software on your computer, this guide will show you several ways how to get Kodi on Windows 10.
What is Kodi?
Kodi is an open-source media player and organizer developed by the Kodi Foundation, formerly XBMC Foundation. The media player was first released in June 2004 under Xbox Media Center (XBMC) and was later renamed Kodi in 2014.
Kodi is designed to work with external plugins, known as addons, to provide content. The program doesn't provide any content in its original form, but the addons can aggregate content from the web and present it in a simple manner.
You can install Kodi on various devices:
Windows
macOS
Android
iOS (jailbroken)
Linux
Xbox
Raspberry Pi
In this guide, we'll focus on how to get Kodi on windows 10.
Requirements for Installing Kodi on a Windows Computer
Kodi is a simple and relatively light application that can be installed on almost all Windows devices.
The minimum requirements to install Kodi on Windows, are:
Windows: Windows 7 and up
CPU: x86 or x86-64 processors such as Intel Pentium 4/ Pentium M, AMD Athlon 64 / Opteron, or newer CPU.
RAM: 1 GB in an HTPC, or 2 GB in a multi-purpose computer.
Drive space: Minimum: 4 to 8GB, Recommended: 16GB or more.
Most computers made in the last ten years should fit the above criteria.
How to Install Kodi from the Official Website, for Windows 10
Installing Kodi on Windows 10 is as straightforward as that of any other Windows software.
Head over to Kodi.tv/download.
Now, scroll down to "Select Your Platform" and choose Windows.

Now, choose between the 64-bit and the 32-bit version, depending on your operating system.

The Kodi installation file should start downloading. When it completes, double-click it to start the installation. On the first notification that the program wants to make changes to your computer, click Yes. The installation wizard will then start. Click Next to continue.

On the license agreement screen, click I Agree.

You'll then be required to choose components. Just leave everything as it is and click Next.

Click Next on the installation location unless you need to specify a new one.

Now, click Install.

You should be able to see the progress.

Finally, tick the Run option and click Finish.

Kodi should now launch. Here's what the program should look like at first.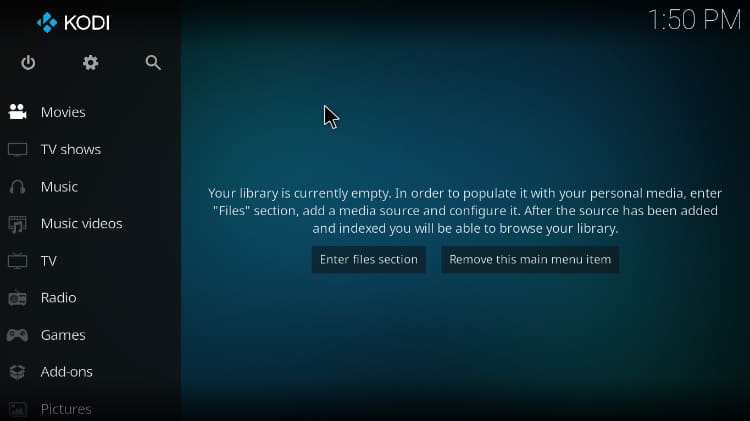 You can now go ahead and install Kodi addons.
How to Download Kodi from the Microsoft Store
Kodi is also available on the official Microsoft Store, so you can install it with just a few clicks.
Go to the Windows search bar and type Store. Open the app.
On the store search bar, type "Kodi" and search. You should see the app and the option to install it. Click Get.

Kodi will then start installing.

After that, you should see an option to open it.

You can now go ahead and have a look at our Kodi full setup guide.
How to Install Kodi Portable Mode
If you want to run a different version of Kodi or you'd like to have a different installation, you can run Kodi in portable mode.
The procedure for doing this is, for the most part, similar to installing Kodi from the main website with one difference – you will need to specify a new location in step 7 above. This new location can be a USB drive or just another folder on your hard drive.
After that, make sure you do the following before you start the app:
Navigate to the location where you have installed Kodi and look for the file kodi.exe
Now, create a shortcut to kodi.exe. You can do this by right-clicking the file and selecting Create Shortcut.
Now go to the newly created shortcut and select Properties. In Target, add the switch –p after kodi.exe, i.e. "E:\Kodi\kodi.exe" -p and save the change.

Now, start Kodi using the shortcut you've created. This will create a portable_data folder within the installation folder for the new installation.

Now, as long as you start Kodi using the edited shortcut, the program will start in portable mode and won't affect your standard installation.
How to Install Kodi on Windows 7 & 8
Kodi is also compatible with Windows 7 and 8, and the installation procedure is the same as for Windows 10. You can download and install Kodi using the Kodi official website or install it directly from the Windows Store.
How to Update/Upgrade Kodi on Windows PC
Kodi is one of the few programs that do not support the in-app download of updates. The application simply lets you know that an update is available, but you will have to go to the official website or the MS Store to download it.
This means that the process of updating Kodi on Windows PC is the same as that of making a clean install. The only difference is that Kodi will notify you that it has detected an installation, but your data will still remain intact.
Most Common Kodi on Windows Errors/Fixes
Like any other Windows software, you can experience some Kodi issues or errors. Here are a few of them and how to solve them.
Kodi doesn't open
If you open and close Kodi several times, it may fail to open again; this is usually because of a conflict with Kodi's processes. Go to the task manager and close Kodi from there to solve it. It should start after that.
Kodi crashes when it loads
When Kodi starts to crash or freeze, it is most likely because of a new build or addon. Try uninstalling the build/addon, and then see if Kodi works. If you can't find a way to fix it, clearing Kodi data should solve the issue for you.
To do so, go to Windows Run (open using Windows + R) and type %appdata%. From there, find the folder named "Kodi" and delete/rename it. When you start Kodi, it should have cleared everything, which should help fix Kodi's errors.
Kodi addon fails to play (stream) a Video
If you can't play a specific video, try to see if another video can play. If not, possibly the addon isn't pulling good streams. Try another one. You can also turn on your premium or free VPN as the streams might be blocked or geo-restricted.
How to install an Add-on On Kodi
The real power of Kodi lies in its ability to integrate third-party Kodi addons, and there are thousands of them. To help you narrow it down, we usually provide guides for the latest and best Kodi addons.
The procedure of installing an Addon typically includes four steps:
Enabling "Unknown Sources"
Adding the repository source URL
Installing the repo that hosts the addon
Installing the addon from the repo
To get started with Kodi addons, you can check out our guide on how to install Kodi addons.
Should You Use a VPN With Kodi?
Kodi is an official program, and you can tell that from the fact that it's available on the MS Store. However, most of the addons, the third-party ones, that users install on the program are not. This is because the addons typically provide streams hosted elsewhere, and most of the streams are usually pirated.
This leaves Kodi users on pretty much the wrong side of the law, as consumption of copyrighted content is illegal in most countries. To stay clear of the ever-increasing copyright crackdown on Kodi users, it's highly advisable that you use a VPN.
👉 A VPN will protect you by encrypting your traffic to prevent your ISP and government from knowing what you are doing, then changing your IP address to make you anonymous.
✋ However, not all VPNs can do the trick for you, as some offer low levels of privacy and security, while others are just painfully slow.
The VPN We Recommend
At BestDroidPlayer, we recommend that you go with Surfshark.
Here's why it's the best VPN for Kodi:
⚡ Superb Speeds: Guarantees a smooth live streaming experience.
🌍 Huge Server Network: You can connect to a nearby server for a fast and stable connection.
😲 UNLIMITED Devices: Connect dozens of devices at the same time!
🔑Unblock Anything: Safe access to censored apps, websites and torrent sites.
😎 Best in Privacy: The VPN doesn't keep any activity logs, and so your activities are only known to you.
🔐 Top-notch Security: This VPN uses AES 256-bit encryption and provides multiple protocols alongside other security features such as a kill switch, DNS & IPv6 protection and WireGuard.
💳 30 Days RISK FREE Money-Back Guarantee: In case you do not like the service, you can get every penny back if you cancel within 30 days!
To help you stream safely, we have partnered with Surfshark and are currently offering a 82% on the VPN. You can take advantage of, using the button below.
What version of Kodi is the best for windows 10
The Kodi Foundation periodically releases updates to its software. These usually come with bug fixes, improvements, and security patches; this means that it's always advisable that you use the latest version of Kodi. As of this writing, the latest stable version of Kodi is Kodi 19.3 Matrix.
Kodi 18.9 Leia is also stable, but most addons and Kodi builds migrated to Kodi Matrix as the two use a different version of Python and aren't very compatible. Unless you'd like to use a particular build that doesn't have Kodi 19 compatibility yet, we advise that you always update to the latest stable version of Kodi.
FAQ's About Kodi on Windows 10
Is Kodi Safe and Legal?
Yes, Kodi is safe and legal. However, most third-party addons are not. Always be careful of the addons you install, and always use them with a reliable VPN enabled.
What's the newest version of Kodi?
As of this writing, the newest version of Kodi is Kodi 19.3 Matrix, released on 25th October 2021.
Can I Install Kodi on Windows XP?
No, Kodi stopped supporting Windows XP in 2014 after Microsoft deprecated the operating system.
What is the best Windows version for Kodi?
The best Windows version of Kodi is Windows 10. Kodi 19 Matrix was released with a focus on Windows 10, but lots of users have reported that it works just as well on Windows 11.
What are the Alternative Devices For Kodi?
Apart from Windows, you can also install Kodi on Android, macOS, Linux, and Raspberry Pi. There's no official support for Kodi on iOS, but you can still install it on jailbroken devices.
Wrap up
Windows is as good as any other known OS to stream using the free and open-source program, Kodi. This popular streaming program can be legally and easily installed on Windows versions, from Vista to 11. This article tries to address the multiple questions concerning the installation and use of Kodi on Windows OS so, we hope to have covered them all. If some point remains unclear or if you want to share your experience, please leave your thoughts in the comments section below.
Enjoy!