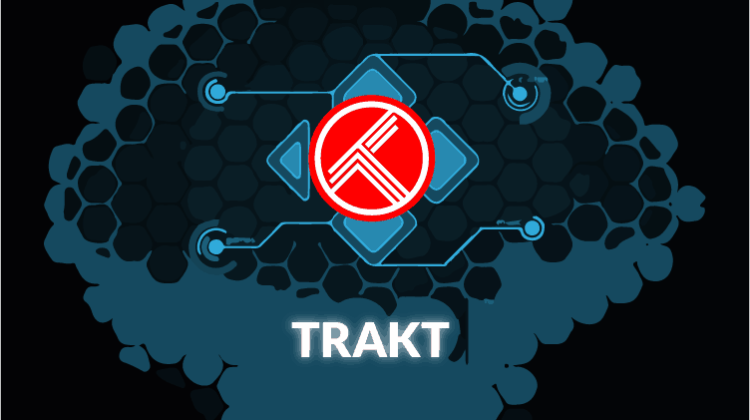 Do you remember the TV Show you swore never loose any season, but you are tired to check out wether was already launched? Well you have more serious things to be concerned to, haven't you? Fortunately, there's a service that will take care of your favorite streams colecting them and warning you – Trakt is the name. This article is all on What is Trakt and how to use it with Kodi for streaming organization.
Trakt is one of those things that you did not know you needed until you have it; then you wonder how you lived without it. It's actually quite surprisingly useful. Simply stating that it is designed to keep track of TV shows and movies that you watch does not do it justice.
You see, Trakt does keep a log of your viewing experiences online, but that's really the tip of the iceberg. Aside from an ongoing log, Trakt is also great at suggesting related shows and even informing you when the next episode in the show you're watching is coming up. If you've cut the cord or if you do not have access to a PVR this is really a huge benefit. This way you know when the stream will show up on Morph for example so that you can get the popcorn ready!
Trakt can be able to be integrated into a media center or a home theater.  It is even capable of being integrated into a smartphone and the website is also available directly on tablets and desktops. With Trakt enabled your shows across many different streaming applications can be synchronized.
The History of Trakt
Trakt started a plugin used to track content, and it was built by Sean Rudford and Justin Nemeth.  It was initially launched as a beta in 2010, which focused on Kodi, formerly XboxMedia Center.  It became popular to a small community of XBMC users.  Then with the feedback, they have received from the active community, they continued to make adjustments to the design, to reach a larger audience.
It was in 2011, that Trakt was featured in Lifehacker. This exposure boosted its user base overnight as it grew from 3,000 users to over 200,000 users by 2012.
Do You Need a VPN With Trakt?
A VPN or Virtual Private Networks are created to allow users to create a secure connection to another network over the net.  A GOOD VPN like Surfshark, is capable of the following:
Accessing region restricted websites. There are regions that are so strict in security, that they don't allow their people to access some websites; they think you are not useful to them.  However, with the use of a VPN, you will be empowered those restricted websites and will be able to access them.
Shield your browsing activities in an unsecured public WI-FI. It is well known in the internet community, that every time you browse in public Wi-Fi, someone is prying on your important data's. VPNs will shield your browsing activities from them.
Privacy and Security. Governments around the world are constantly changing what is and isn't legal. It is actually quite difficult to stay current and in some cases, it is possible to inadvertently do something that could get you into trouble with the law. A VPN secures your connection so that if you do access a stream with copyrighted content, you will not get into any trouble.
So, answering: you don't need a VPN with Trakt; you need a VPN since you connect on internet, especially when streaming.
Our recommendation
When it comes to choosing the right VPN, for me the choice is extremely clear. I have used many VPNs over the years and I believe that Surfshark is by far the best choice. It works across almost every device and is also fully supported on Kodi. The best thing that you need to know though is that we managed to get an exclusive 82% of Surfshark.
Using Trakt with Kodi
Kodi has become a very popular open source media center to many video enthusiasts everywhere in the world.  It became available in 2002  as Xbox Media Player and was in fact initially known as XBMC before it changed its name to Kodi.
It is supported on almost every operating system in the market; from Windows to Mac and Linux and also Android where it has really taken off. Android boxes with their ability to directly connect to Televisions through HDMI paired up with Kodi have transformed our television viewing landscape over recent years.
Setting up an account
You should first set up a free Trakt account. Once you've done that, go through the configuration steps to personalize it based on your favorites shows and genres. It will also "learn" based on your viewing activities over time but this speeds up the process.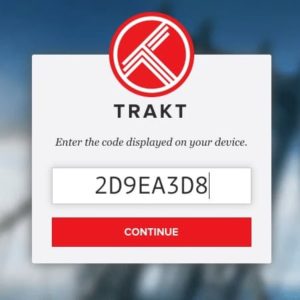 You can then add shows and movies that you've already watched. Don't worry if you do not get the exact date right; it's fun to see trends over time, but it's not really necessary. You can if you want to add some social media platforms so that you can share your viewing activities online, but again this isn't a requirement. Once you've configured your account the next step is to link it with some Kodi addons.
Many Kodi addons support Trakt so depending on which one you are using for most of your viewing activities, the best thing to check is the tools section. You'll often find a link to Trakt in the accounts subsection or even directly within the addon itself.
Setting up Kodi Addons to use Trakt
You will need to "activate" the addon for use with Trakt. However due to most Third-party Addons behavior which access streams illegally…
 Turn your VPN On, before streaming anything on Kodi
To do this simply:
Click with the right button of your mouse on the intended Kodi Addon .
On the popup that will appear, click on "Accounts", find the Trakt section and Click on"Authorization". If there's no "Accounts" on the left menu, repeat the first step this time by opening the Addon, and navigating to Tools (if available)
Another popup will show up, stating that you should visit – https://trakt.tv/activate – and you will have to enter a specific code that will be shown on your screen. Just do it,and you're done!
Follow these simple steps and your addon will be linked with Trakt. It really is that simple! Once this is done, everything that you view with this addon will be automatically logged on the Trakt site.
Hope this article on What is Trakt and how to use it with Kodi. If so, please rate, and share it with your friends.
Have good streaming suggestions!
[kkstarratings]