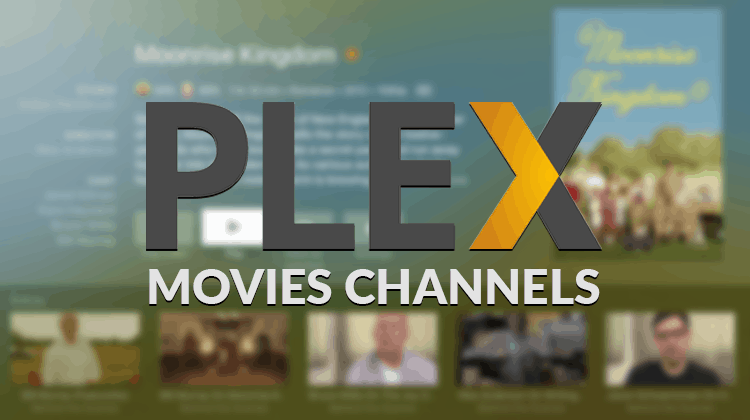 There is quite a large number of Plex Channels that allow you to stream movies and TV shows. These channels lie in both the official and unofficial category, but they all provide you with a quality service that you will surely enjoy.
While Netflix and Hulu may get all the mention when it comes to streaming movies, Plex is now ready to prove it's your best friend if you are a movie lover. The Plex Media Server allows you to store all your media (movies, music, TV shows, etc.) in one place, and you can then access them from wherever you are using your preferred device.
The software organizes the data, downloads relevant metadata to keep you ordered and updated, and relieves you from having to copy and convert your movies to be able to watch them on a particular device. Later on, as you go through your library, you'll find that it has already included synopses, cast information, movie posters and even theme songs!
Online Movie Streaming
Plex has even moved a step forward; you don't need to have a local server to stream your favorite movies and TV shows. It has now delved into offering a full service and give you the best of two worlds making it the most convenient streaming service.
Plex Movie Channels
Plex features both Official and unofficial channels that you can use to stream movies. Unofficial channels, in this case, doesn't necessarily mean that they are illegal, only that they have not yet been added to the official Plex Channel List for various purposes, e.g., being relatively new to Plex.
The best Plex Channels for movies allow you to benefit from movies and TV shows from any part of the world. All you need to do is set up the client software on your device, and you can then have remote access to your favorite movies and shows. You can check out our Plex Channel installation guide to know the installation details.
The Best Plex Movie Channels 2017
There is quite a large number of Plex Channels that allow you to stream movies and TV shows. These channels lie in both the official and unofficial category, but they all provide you with a quality service that you will surely enjoy. Below is our pick of the Best Plex Channels for Movies;
1. BitTorrent
BitTorrent has to be among the top Plex Channels for Movies. The Channel provides access to all the movies and TV shows that are on BitTorrent sites directly to your device. With it, you can watch and download films and much more from peer-to-peer networks. The Channel makes navigation very easy as you can view videos through Recent, Popular, etc. subcategories.
The only thing that can make this channel not suitable for everyone is the fact that it uses a Bit Torrent protocol, and many providers do not allow torrenting. However, with a quality VPN with P2P like Surfshark, this shouldn't be a bother.
2. BringThePopcorn
BringThePopcorn is another high ranking Plex Channel among movie lovers. The channel is dedicated to only providing movies, and it does a great job at that. It has a wide selection of popular movies, and although they may not be the best at updates, the impressive movie list makes up for it.
3. FMoviesPlus
FMoviesPlus is another reliable option that you should have. The channel is also dedicated to films and has a vast library that even offers new releases at 1080p or higher. It has a clean and simple UI that allows you to navigate through the channel quickly as well as give you a great experience. The channel has a "most watched" section where you can navigate to and see the top 25 most watched movies.
4. SSPlex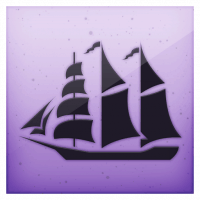 If you also want to download movies and not just stream them, then SSPlex is your buddy. The Channel aims at bringing together all the media scattered all over the internet. It has come up with a single collection of Movies and TV Shows. This therefore makes SSPlex have a huge variety of media and the fact that you can download what you stream makes the channel a robust streaming service.
5. IceFilms
IceFilms has been termed as probably the best Plex movie channel for Roku. This may be rightly so considering a number of Movies, and TV shows that IceFilms offers, and the way they always avail the latest media content. The channel is frequently updated with new movies and TV shows, and you can quickly browse through using some simple sorting tools made available.
6. G2g.fm
G2g in another great Plex Channel that provides verified full-length movies and TV shows often in HD. Along with them is detailed metadata and you can even watch a trailer before you start streaming the movie itself. Further, their servers are high-speed, and so you won't have much of a problem while streaming.
7. Old Movie Times
If you have an appreciation for the classics, then Old Movie Times is for you. This channel is like a movie archive, hosting retro, vintage movies and TV Shows from the 1930'2, 40's, 50's and 60's. These are movies that are hard to get anywhere else but Old Movie Times awesomely unravels the classic treasure.
8. Trakt.TV
Trakt.TV makes it to our list, though not solely for streaming movies. This channel is popular because of its ability to track the media you watch on various platforms automatically. It can sync data between Kodi, Plex, Netflix, Emby and various other players. It also has companion apps for Android, iOS and Windows phones which help keep you updated on the trending and popular movies and TV Shows.
If you need install instructions follow this link: How to install Plex Channels.
Stay Safe, Use a VPN!
While all the above channels are waiting for you to enjoy on Flex, it is essential to put your security and privacy first. You need to use a VPN that will keep you secure while watching movies online, as they can easily get you a copyright infringement notice from your ISP or the DMCA.
Further, a good VPN will help you circumvent geo-restrictions that are so rampant with streaming services, as well as avoid network throttling by your ISP. The VPN we recommend that will offer you top security plus good streaming speeds is Surfshark.
When well equipped with a VPN, you can then enjoy your favorite movies and TV Shows on Plex, and nobody can stop you!