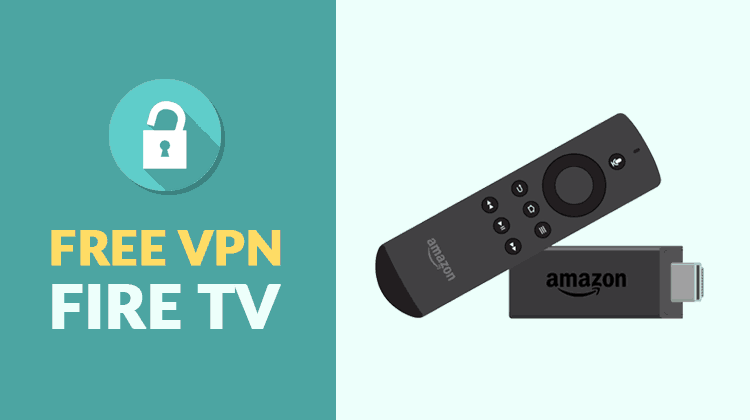 In case of geo-location restrictions and privacy, you might need to use a VPN to access your Firestick. In this article, we will illustrate some free and paid VPNs for your Firestick.
Amazon Firestick is a proven, excellent plug-and-play gadget that brings an impressive media streaming experience to your TV. Though the Firestick device can offer you great streaming services like Netflix and Amazon Prime, the experience will vary with your geo-location. However, with the use of a reliable free VPN for Firestick, you will be able to break free of geo-location restrictions. In case you want a simple option that won't cost your pockets anything, there are free VPNs you can use.
Free VPN services for Firestick & Fire TV
A VPN is a network tool that enables you to hide and secure your online presence without spending a single penny on subscriptions. The free VPN services will allow you to enjoy all the basic services. Nevertheless, you will still be barred from specific essential features. Before you decide to go for the free VPN services, here are some of the key features you will miss. Note that these features only come under premium VPN services.
How Safe Is It?
When you activate a free VPN for the Firestick, there are chances it can be a scam with infected malware. Or it might make use of embedded third-party trackers for malicious activities. However, they often fail to unblock streaming apps like Netflix, Hulu, Disney+ most of the time.
Moreover, there is a high risk of hijacking your browser, and it can also redirect to various sites without your consent. And it slows down the internet connection and delivers annoying online ads. So it is vital to research before choosing a free VPN version for firestick.
Server Locations
Unlike premium VPNs, the number of server locations is always limited to free VPN services. And this will be a significant hindrance when surpassing the geo-location restrictions. Amazon Firestick restricts certain content to specific locations. You can imagine using a free VPN that doesn't offer services to a particular location you want.
Security and Privacy
There is always a guarantee for robust security and privacy when using a premium VPN service. However, this is not the case for free VPN services. Most free VPN services keep user data activity and may sell it to third parties for income. They also lack advanced security features like Kill Switch.
Bandwidth Limit & Data Cap
Free VPN services, unlike Premium ones, always come with annoying bandwidth limits and data caps. On average, most free VPNs will be restricted to about 500 MBs a month, limiting your media streaming speeds.
However, by connecting your Firestick device to some of the best free VPNs, you will still be able to spoof your online identity. Certainly, some are better than others. We have selected some of the best free VPNs for Firestick that you can turn to.
Difference Between Free VPNs Vs. Paid VPNs for Firestick
There are a lot of people who use Firestick to stream movies and TV shows. However, not all of them know the importance of using a VPN. A VPN can protect your identity and keep your data safe from hackers. When it comes to choosing a VPN for Firestick, you have two options: free or paid VPN. Both have their own advantages and disadvantages. We will compare free VPNs vs. paid VPNs for Firestick.
Free VPN
There are many free VPNs available on the market. However, not all of them are good enough to use with Firestick. Free VPNs often have data limits, which means you will not be able to stream for very long. They also have slower speeds, which can make streaming videos very difficult.
Paid VPN
Paid VPNs do not have data limits, and they offer much faster speeds. This means you will be able to stream movies and TV shows without any interruptions. Paid VPNs are also more reliable, and they offer better customer support.
So, which is the best option for you? If you want to use Firestick for streaming, we recommend using a paid VPN. Free VPNs do not offer the same level of performance and security.
Top 5 Best Free VPN for Firestick in 2023
Here are the best free VPN for Firestick:
1. ProtonVPN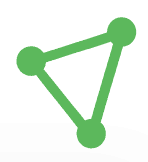 ProtonVPN is one relatively recent but highly effective VPN based in Switzerland. Thanks to the strict Swiss privacy laws, users have the guarantee their logins and data are safe.
Although the service is free by default, users can upgrade to a paid plan anytime.
See this article for further information on installing ProtonVPN on a Firestick.
The free plan is one of the most attractive on the market, and its main features are:
Unlimited data or speed.
No Adverts.
No Logs policy.
Protected by Swiss privacy laws.
Access up to 3 countries.
Protect 1 Device.
Free plan limitations:
There is a limited number of countries to choose VPN servers from.
Each account protects only 1 device.
Proton now has a native app for Firestick.
Overall Rating: 4.5/5
⚠ Get unlimited data, speeds, and more servers upgrading to a paid plan or check these other premium VPNs.
---
2. TunnelBear VPN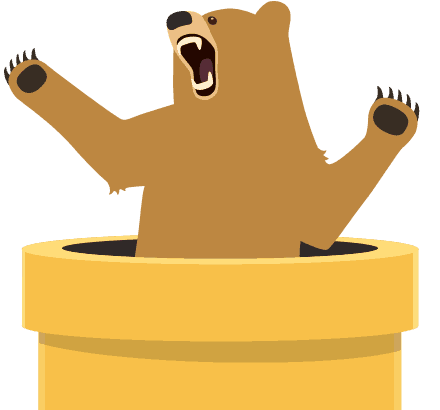 If you are looking to hide your internet activity from public networks, then TunnelBear is one of your best options. The VPN service has an app readily available on Amazon Firestick and can be downloaded and installed. TunnelBear has some exciting features like multi-login compatibility on various platforms, to mention a few.
However, TunnelBear, being a free VPN, has several cons. Offers a limited number of servers for the free version. It also caps your bandwidth at 500 Mbs. You can get an extra 1 GB by tweeting about them, but that only brings to 1.5 GB a month. This greatly limits what you can stream.
Free plan limitation:
Data usage limit: 500MB
No P2P or BitTorrent
Low speeds
Number of servers available: 22 locations
Overall Rating: 4/5
⚠ Get unlimited data, speeds, and more servers with a premium VPN.
---
3. hide.me VPN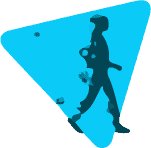 You will find the hide.me VPN app on the app store of Amazon Firestick, where you can download and install it. Like all other free VPN services, HideMe allows you to secure your online privacy when connected to any device. It also has remarkable compatibility with Windows, Linux, Android, and iOS devices. The VPN provider also allows you to maximize your online freedom with regard to your desires.
However, just like the others, hide.me free plan has many cons that can discourage you. The VPN service currently has three server locations for users to choose from. Also, you are bound to experience significant bandwidth restrictions while connected to the free VPN.
Free plan limitations:
Data usage limit: 2GB
No P2P or BitTorrent
Speed: Only 3Mb/s
Number of servers available: 3 locations
Overall Rating: 3.5/5
⚠ Get unlimited data, speeds, and more servers with a premium VPN.
---
4. Windscribe VPN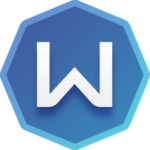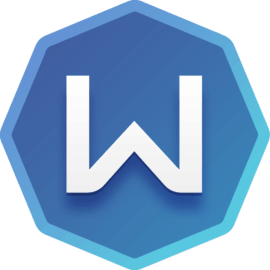 If you want to enjoy geo-restricted content, browse the web privately, or go beyond basic VPN protection, Windscribe VPN is good. It offers free content access from eleven countries. Good news for the free users! Now, they can freely access popular streaming platforms like Netflix without any restrictions.
Windscribe VPN service offers a data limit of up to 10 GB. And it has server locations in eleven countries, which makes it a popular streaming service.
Free plan limitations:
Data usage limit: 10 GB
No P2P or BitTorrent
Speed: 94.72 Mb/s
Number of servers available: 11 locations
Overall Rating: 4/5
⚠ Avoid these limitations by choosing a premium VPN
---
5. Hotspot Shield VPN
It is an ideal option for establishing an encrypted VPN connection with public VPN servers. This VPN app provides the utmost security and privacy by concealing the user's IP address. So they can bypass heavy restrictions and freely enjoy popular streaming apps through Hotspot Shield.
Free plan limitations:
Data usage limit: 500 Mb/per day
No P2P or BitTorrent
Speed: Only 2 Mb/s
Number of servers available: 70 countries
Overall Rating: 4/5
⚠ Surpass these limitations by choosing a premium VPN
How to install Free VPN for Firestick
If you're going to install a free VPN on your Firestick, there are a few things you should keep in mind. Free VPNs may not be as reliable as paid ones, and they may not offer the same level of security. However, if you're looking to unblock some content or surf the web anonymously, a free VPN can be a good option. Unfortunately, there is no built-in way to do this. But there is a workaround that will allow you to install a VPN on your Firestick or Fire TV Stick.
If the Free VPN doesn't have an Amazon app, follow these instructions:
First, you'll need to sign up for a VPN service.
Next, you'll need to download the OpenVPN Connect app from the Amazon App Store for the protocol in the settings if needed.
Once the app is installed, launch it and connect to a VPN server.
Now open the Amazon Fire TV or Fire TV Stick settings menu and go to "Network."
Select " VPN Settings" and then "Add VPN Profile."
That's it! You're now connected to a VPN on your Firestick. Enjoy your newfound freedom!
The 5 Best Premium VPNs for Firestick
The best thing about subscribing to Premium VPN plans is that you won't have any restrictions whatsoever. They offer the best features to Amazon Firestick users. Their workability and reliability are remarkable. Here are our top picks for the best Premium VPNs for Firestick:
1. Surfshark VPN
No doubt, Surfshark it is one of the best VPN apps for the amazon fire tv stick. If you want HD streaming services, this is the best and the fastest free VPN. It is one of the most popular VPN apps. Its attractive features make it one of the best VPNs for firesticks. It offers exciting features like unblocking streaming apps, top-notch security, and consistent global performance.
And it supports access to BBC iPlayer and other streaming platforms with the utmost security features. Above all, it offers a 30-day money-back guarantee and 24/7 live chat support. Other features like IP and DNS leak protection help it top the list of VPN services.
Important Features:
Connects unlimited devices with one single account.
Kill switch.
Reverse bypasser.
Invisible to devices.
Multi-hop servers.
Static servers.
Data Encryption.
Best Deal: $12.95 $2.30/month for 2 years plan.
30 days Money back guarantee
Overall Rating: 4.5/5
---
2. IPVanish
Be it short hops or long-distance connections, IPVanish is without a doubt one of the best performing premium VPN providers for firestick. Over short hops, it is five times faster than all other top VPNs, and on long-distance connections, it has an impressive increase of 15% in download speeds. You will also have enough servers to select from, following its impressive global coverage of +2,000 servers in over +75 locations.
Likewise, IPVanish has a dedicated Firestick Application that is easy to download and set up. The premium VPN doesn't keep logs and user activity data. It also has an option of automatic IP switching with fast server optimization. It uses the 256-bit AES for encryption. Even better, IPVanish has a 30-day money-back guarantee policy should you choose to refrain from the service.
Important features:
Fastest VPN
Unlimited Data usage (Bandwidth)
2.000+ VPN Servers in 75+ countries
Unlimited P2P / BitTorrent traffic
Unlimited simultaneous connections and devices
Extra 250GB Cloud Storage for your files
30-days money-back guarantee
Best Offer: $11.99 $3.33/month
30-Days Money-Back Guarantee
Overall Rating: 4/5
---
3. CyberGhost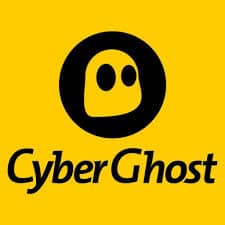 Cyberghost is a top-class VPN with a long specializing history of protecting users' privacy and data is these days our first option. Also, the specialists converge on this analysis, and this is not by chance.
Supported by a huge network of more than 6,400 super-fast servers located in more than 90 countries worldwide, the infrastructure is very stable and capable of surpassing any geo-restriction.
On the other hand, its 256 AES encryption military-level algorithm and a strict "Zero-log" policy give users peace of mind to feel safe, no matter what environment and activities they are involved in.
For Netflix and also for P2P, Cyberghost gives users the ability to use dedicated servers.
Other advanced features like the automatic Kill switch, DNS, and IP Leak Protection are complemented with users' possibility of protecting up to 7 simultaneous devices with one single account.
Important features:
8.000+ servers
90+ countries
P2P dedicated servers
Servers for Netflix
super-fast speeds
Unlimited use and Bandwidth
7 simultaneous connections on multiple devices
45 Days money-back guarantee
Best Deal: $4.99 $2.11/month.
45 Days Money back guarantee!
Overall Rating: 4/5
Click to SAVE 83% of CyberGhost
---
4. NordVPN

NordVPN is one of the best VPNs for FireStick, unblocking virtually every streaming service. Thanks to its biggest network of over 5,000 global servers in 62 countries. It uses smart play technology, which enables it to provide a safe streaming experience with no buffering, throttling, and fast speeds. NordVPN servers also allow P2P traffic.
NordVPN has a very good native app for Amazon's Fire TV devices. This paid VPN ensures that your security and privacy are well handled. It uses military-grade encryption AES 256-bit, and it has a strict no-log policy. Additionally, NordVPN packs some security features that ensure it won't load your internet connection with malware. Being based in Panama, it's also not required to retain user data.
Important features:
Lightning speeds
One of the biggest server networks with over 5000 servers in 60+ countries worldwide
Unlimited bandwidth
Strong encryptions
6 simultaneous connections
Hassle-free 30-day money-back guarantee
Black Friday Deal: $11.95 $3.71/month for 2-year plan.
30 Days Money back guarantee!
---
5. Express VPN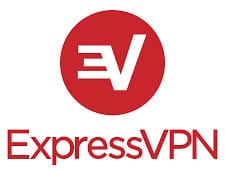 If you are looking for a reliable VPN to connect across the globe, no one does better than Express VPN. It seamlessly connects with 94 countries without exposing your identity. So, if you are busy doing online shopping or surfing, this VPN app is the best to keep your data private.
And with a single Express VPN subscription, you can connect multiple devices anywhere worldwide.
Important Features:
Connects five devices at a time
3,000+ Servers in 90+ countries
Speed up to 580Mbps
24/7 live chat
30-day money-back guarantee
Overall Rating: 5/5
Firestick Free VPN FAQs:
Do I really need a VPN for my firestick?
It would be best to use a VPN for Firestick if you want to access geo-restricted or censored content. It also helps you conceal or bounce your IP address and protects you against identity thieves and privacy abusers. Above all, it hides your streaming activities and helps you browse safely. It also provides high-level encryption and security features like the kill switch. Because a VPN server transfers your data safely across the internet, it is easy to download and install via the Amazon app store.
Should I consider upgrading to a paid VPN?
YES. If you value your online privacy and security, investing in a VPN is best. You enjoy the best services on the premium account compared to the free account. So, if you are using the paid version, it offers you excellent speed, advanced functionality, and a user-friendly interface. The best part is it provides access to online services without restrictions and unblocks popular streaming apps. Moreover, it supports several devices simultaneously and offers an extensive server network and solid encryption. Paid VPN provides users with upgraded features and efficiency compared to free users.
Are free Firestick VPNs safe to use?
The purpose of a VPN is to provide digital security. But a free Firestick VPN does exactly the opposite. Lack of solid server infrastructure and poor security ruins the user's online experience. The bombardment of online ads, slow internet connections, and lack of dedicated IP addresses limit the performance of a free VPN. It doesn't offer free bandwidth to free users or support multiple simultaneous connections on a free account. So, for DNS leak protection, either use your VPN server or third-party apps.
In conclusion
If you want to optimize your Amazon Firestick experience, you will need a quality VPN provider. Choosing a perfect VPN will not only allow you to access all the media content from anywhere, but you'll also ensure that you have fast network speeds and unlimited bandwidth while streaming from Amazon Fire Stick and TV. Finally, though installing a VPN in a Firestick or Fire TV, here's the install Guide for you, independently if you choose Free or Premium VPNs
We hope we've helped you choose the Best Free or Premium VPNs to install on your Firestick or Fire TV. If so, please share this article with your friends and share your experience in the comments section below.
Have a nice day!