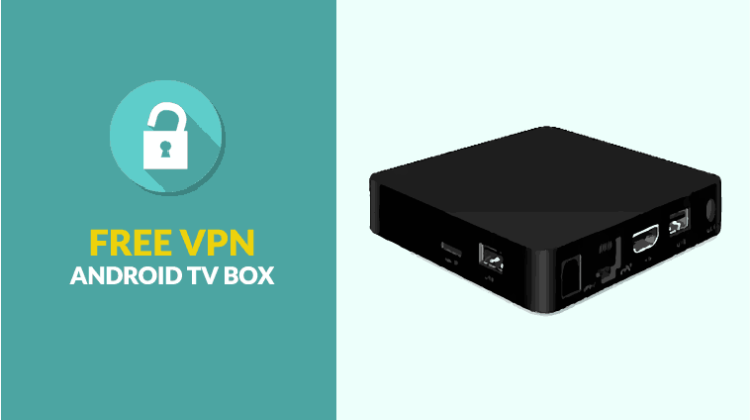 Android TV Boxes are devices that turn your TV into a media center; with the help of streaming applications, it becomes a home theater. For such applications not to compromise your privacy and security, and circunvent geographic restrictions, it is essential to use a VPN. This is intended to be a guide on the Best Free VPN for Android TV Box, 100% Free and Premium kind…
Android TV boxes are dedicated devices typically used for streaming purposes on larger screens. They have various media centers such as Kodi and other streaming services that users subscribe to, such as Netflix or free ones such as Stremio, Mobdro, Popcorn time, Showbox, etc. At most times, to use the services hassle-free, you will require a VPN, and here is why:
Reasons to Use a VPN
There are many and good reasons to use a Good VPN while streaming:
Geo-Restrictions

Streaming services are limited to one area; those that are globally available are segmented and tailored to regions according to copyrights. For instance, BBC iPlayer is only available in the UK while Netflix is available in a lot of countries, but Netflix US has a vast catalog. If you don't live in the UK, you won't access BBC iPlayer; also, if you don't reside in the US, you won't access the vast richer catalog of Netflix US.

ISP throttling

High internet speeds are necessary for streaming and watching online content in HD without buffering. Most ISPs also offer cable services, and they don't like competition from online streaming services. Most likely, they won't block the service, but they will throttle their traffic. This translates to a frustrating streaming experience due to slow speeds, low quality, and, most annoying, buffering screens.

Privacy and security

Your ISPs keep logs on connection details and everything you do on the internet. This is how they know what service to throttle in the first place. Apart from ISPs, most free streaming services may offer copyrighted content, which has attracted law enforcement agencies to the cord-cutters world. Since ISPs know all your internet activities, they can be coerced to give out your details easily to the law enforcers. You might then be hit with copyright infringement charges.
When using a Good VPN, you don't have to worry about the above problems. A VPN uses strong encryptions that provide security and hence keep prying eyes away from knowing what you are doing on the internet. Also, your ISP won't throttle your internet speeds. Additionally, VPNs have global servers through which they assign you a virtual IP address according to the server location you choose. If you select a server in the UK, you will get a UK IP address, and ultimately you will be able to access BBC iPlayer, Bye-bye geo-restrictions.
But, note that even accomplishing most features, free VPNs are always limited in many ways and leaks some of the above-mentioned that you can only find in Premium VPNs.
So, in this guide for the Best Free VPN for Android TV Box, we are going to talk about two kinds of VPNs, as follow:
Best Free VPN for Android TV Box
Android TV boxes require unlimited bandwidth, high speeds, access to geo-blocked content, and lastly, privacy and security. Unfortunately, free VPNs don't meet this criterion, and therefore they are not suitable choices. Most common free VPNs have a limited bandwidth that ranges from 500MB to 2GB. This is not enough for streaming HD content. These VPNs also have speed caps and throttling that results in buffering problems. They also keep logs and collect your user data, which is a violation of your privacy. Worst of all, they have few servers, and this means you won't be able to access the geo-restricted content you desire. Also, they seldom stream Netflix US and BBC iPlayer, and other services that use torrents won't work.
Fortunately, we researched Best Free VPN for Android TV Box and found some free VPNs that you can use in your Android TV box.
1. Proton VPN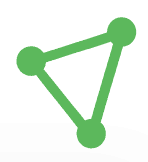 ProtonVPN is a recent but very effective VPN based in Switzerland. Due to being under strict Swiss privacy laws, users can trust their data is safe.
Although the service is free by default, users can upgrade to a paid plan at any time.
The free plan is one of the most attractive on the market, and its main characteristics are:
Unlimited data or speed
No Adverts
Does not log your online activity
Protected by Swiss privacy laws
Access up to 3 countries
Protect 1 Device
Limitations:
A limited number of countries to choose the VPN servers from
Each account protects only 1 device
The mentioned limitations may be overcome by upgrading to ProtonVPN Plus paid plan as users also benefit from:
P2P support
Secure Core servers
Tor over VPN
Exclusive Plus servers
Fast Switch between servers
Access to 31 countries
Protect up to 5 Devices
Price: 8€/Month
---
2. Windscribe VPN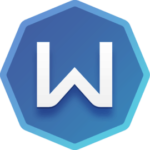 Windscribe VPN has a very generous free plan, and it's one of the best free VPNs suitable for an Android TV box. It has a 2GB data cap which can be increased to 10GB if you register with your email and confirm it. This VPN has no ads, it supports P2P traffic, and it has some decent speeds of up to 30Mbps. The major downside with Windscribe's free VPN plan is that you get access to only 10 servers.
Limitations:
2-10 GB Data cap
10 servers
Speed: Up to 30Mb/s
---
3. Hide.me VPN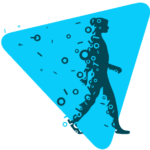 Hide.me VPN is a great free alternative VPN for Android TV box due to its features. The free plan gives a 2GB data cap per month, a Kill switch, dedicated Wi-Fi protection, and it also supports P2P traffic. Additionally, it doesn't log user activities. Apart from the 2GB data cap, the free plan gives you access to three server locations, and the speeds are capped.
Limitations:
2 GB Data cap
3 server locations
Speed: Throttled
Best Premium VPNs for Android TV Box
To avoid the drawbacks of generically free VPNs and the above listed on this guide on Best Free VPN for Android TV Box, your best chance of enjoying the content on your Android TV box is using a premium VPN. Here are our top picks for the best premium VPNs for Android TV Box;
1. IPVanish

Being referenced by everyone as one of the best among the bests, IPVanish is a safe bet when it comes to protecting your privacy and increasing your online security. Indeed, its strict "zero-logs" policy (which is 3rd party approved) ensures that there will be no records of your activity when you browse the internet. Therefore your information can not be communicated to third parties simply because it does not exist.
Of course, a VPN tends to make your browsing slower; however, despite strong 256-bit AES military-grade encryption, thanks to the quality, number, and diversity of servers in more than 75 locations around the world, IPVanish manages to be 5 times faster in small distances and 15% faster downloads on long links distance from most direct competitors.
When it comes to portability, IPVanish is also, if not the best, one of the best as it allows you to connect Unlimited devices simultaneously, ensuring your security and privacy, whatever the type of equipment and operating system, used.
Finally, to experience the service, IPVanish has a 30-day money-back guarantee policy, so you will not risk being dissatisfied.
Highlights:
Here are some main reasons for IPVanish to be mentioned on this guide of the Best Free VPN for Android TV Box
Fastest VPN
Unlimited Data usage (Bandwidth)
1.500+ VPN Servers in 75+ countries
Unlimited P2P / BitTorrent traffic
Unlimited simultaneous connections and devices
250GB free Cloud Storage for your files
30-day money-back guarantee
Best Offer: $11.99 $3.33/month
30-Days Money-Back Guarantee
---
2. CyberGhost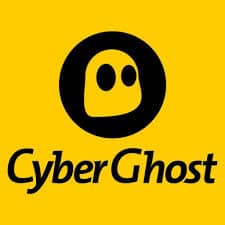 CyberGhost these days is the choice of many specialists in the industry, and so is ours.
This happens because this VPN Service has a long story of specialization in protecting user's data and privacy. For that, they proceed with a strict "Zero-logs" policy, supported by a huge solid and reliable network comprised of more than 6.400 super-fast servers located in more than 90 countries around the world.
CyberGhost also supply the users with P2P, dedicated servers that make the task of dealing with Torrents a child play. The same applies to Netflix, as the users can take advantage of the designed Netflix dedicated servers of getting an IP from the desired country to access the US, UK, and other country-based Netflix contents.
Though the strong 256 AES military level encryption generically tends to low the connection speed, the same does not apply for CyberGhost, as this VPN maintains one of the highest speed of the industry.
Definitively, CyberGhost is a safe choice for your Android TV Box, as well as for any other streaming device but, in the event, you're not fully satisfied, they offer an extended 45 money-back guarantee so that you can be sure about it.
Highlights:
6.000+ servers
90+ countries
P2P dedicated servers
Servers for Netflix
super-fast speeds
Unlimited use and Bandwidth
7 simultaneous connections on multiple devices
45 Days money-back guarantee
Best Deal: $4.99 $2.11/month.
45 Days Money back guarantee!
Click to SAVE 83% of CyberGhost
---
3. NordVPN

NordVPN is one of the best VPNs for Android TV Boxes, unblocking virtually every streaming service thanks to its big network of over 5000 global servers in 62 countries. It uses smart play technology, which enables it to provide a safe streaming experience with no buffering, throttling, and fast speeds. NordVPN servers also allow P2P traffic.
NordVPN also ensures that your security and privacy are well taken care of. It uses military-grade encryption, AES 256 bit, and it has a strict no-log policy. Additionally, NordVPN packs some security features that ensure your internet connection won't be loaded with malware. Being based in Panama, it's also not required to retain user data.
Highlights:
Good speeds
Biggest server network with over 5000 servers
Unlimited bandwidth
Strong encryptions
6 simultaneous connections
Hassle-free 30-day money-back guarantee
Black Friday Deal: $11.95 $3.71/month for 2-year plan.
30 Days Money back guarantee!
Wrap up
There are free VPNs out there that you can use with your Android Tv box, but you will have a frustrating experience. The best option is to use the above premium VPNs, with a 7 or 30 days money-back guarantee – depending on the chosen one; thus, you can test and enjoy their premium service for free.
We hope this guide on Best Free VPN for Android TV Box has been useful and clarifying. No matter the choice you'll do, the most important is to protect yourself.
Have a great day!