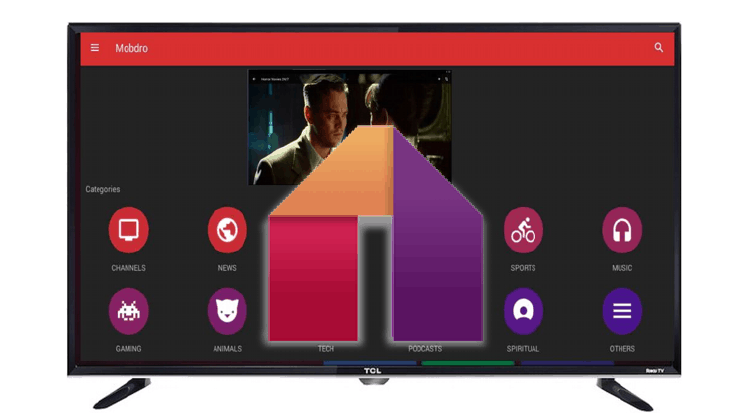 Mobdro is an excellent video streaming service with thousands of movies, TV shows, music videos, etc. In this article, we are going to show how you can install Mobdro on Android Smart TV…
If you are a fan of streaming videos, then you have come across Mobdro. Mobdro TV app is one of the best TV and video streaming applications that you will ever come across. The app takes your home entertainment to a whole new level by offering you countless TV channels from all over the world, as well as on-demand videos scraped from across the internet.
At the moment, Mobdro can only be used on devices that run on Android. Nevertheless, you can still run it on a variety of devices including Windows PC and Mac. You can also run it on the Amazon Fire Stick and TV, as well as your Android Smart TV. Installing Mobdro on Android Smart TV lets you enjoy the app on a big screen, with a lot of flexibility and freedom. In this guide, we'll show you how to install Mobdro on Android Smart TV. If your TV doesn't run on Android, you don't have to worry. We'll still give you a solution to run Mobdro on Android Smart TV.
Is Mobdro Safe to use?
This might be your concern when it comes to the popular streaming app. After all, with all the goodness, there must be a catch, right? Well, this is not the catch. Mobdro is completely safe to use, especially if you download it from the official site. The app does not contain malware of any form, so there's no need to worry.
However, there are ads when you use the free version. If you would like to avoid them and improve your Mobdro experience even further with HD content, you can go for the premium version of Mobdro. Don't worry though if you are on a budget, as the free version is quite sufficient.
Is Mobdro Legal?
Well, this is the tricky question.
 Mobdro brings you lots of premium TV content free charge. This is most probably a violation of copyright rules, depending on your country. It can therefore easily land you in serious trouble with the authorities. In their ToS, Mobdro developers state that "Mobdro has no control whatsoever nor may it be held liable for the content or location of the streams."
This means that you are liable for any content you stream using the application. It is therefore always advisable to use a VPN whenever you want to stream from Mobdro.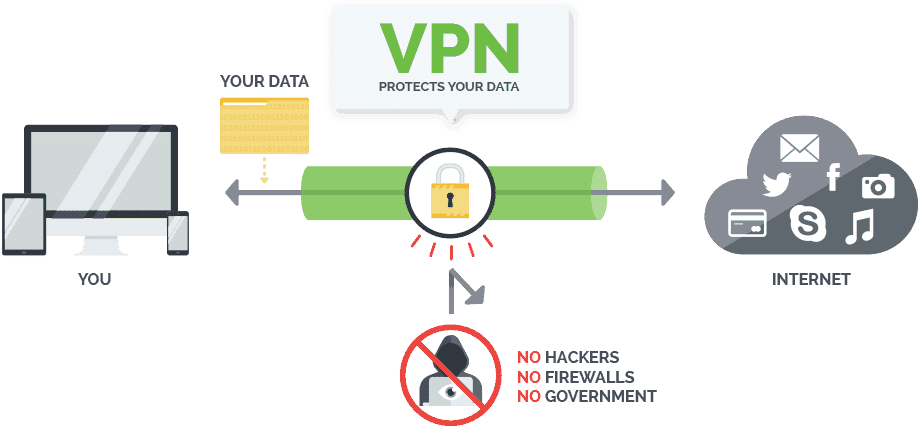 A reliable VPN like Surfshark can keep you private and secure when streaming from Mobdro. What makes Surfshark the best VPN for Mobdro is that it doesn't keep any logs of your online activities, and it offers super-fast speeds that enable you to stream HD content on Mobdro without buffering.
We've managed to get an exclusive 82% of Surfshark for all our readers who consider streaming as their way of life.
How to Install Mobdro on Android Smart TV
Installing Mobdro on your Android Smart TV is quite easy. If you are just considering to buy one, you can check out the best Android Smart TVs to make sure you get the right product.
After that, the first thing you need to ensure is that your Smart TV is connected to the internet. You can either plug an Ethernet cable or connect to a strong WiFi signal.  To do so:
Go to "Settings" and then "Network settings" of the Smart TV. Now, select "Connect to Wireless network".
You can then select the network and enter the password to connect.
From there, you need to enable "installation from unknown sources." This is because Mobdro is not available on the Google Play store.
Navigate to "Settings"
Scroll down to "Personal", tap on "Security and restrictions" and enable "Unknown sources."
Now, you can go ahead and install Mobdro.
Open your browser and enter the URL https://mobdro.bz
There's a visible "Download the App" Click on it.
Mobdro apk will now download to your Smart TV. To install it, choose package installer. Otherwise, you can download ES File Explorer directly from the Google Play Store.
Once you install Mobdro, the app will be added to your app list, and it will be ready to use. However, don't launch it at this point.
Install your VPN
Before you launch Mobdro, you first need to install your VPN in order to mask off your internet identity and protect yourself from DMCA notices from your ISP. Not only will a VPN do this, but it will also come with many other benefits.
Surfshark will offer you the best security you can get, which will protect your data from hackers especially when using an unsecured public hotspot.
Some links that Mobdro provides are usually geo-restricted. To unblock them, you need a good streaming VPN.
Ever noticed situations where you have a fast internet connection, but it somehow slows down when you start streaming? This is called ISP throttling. When you connect to a VPN with unlimited bandwidth, you'll break free from ISP throttling and enjoy superb streaming speeds.
Surfshark is readily available on the Google Play Store, and you shouldn't have any trouble installing it.
Before that, you need to register an account, which only takes less than 5 minutes.
After that:
Go to your App list and launch Play Store.
On the search bar, type Surfshark and search.
Select the first option and click "Install."
The VPN should now install. Log in with your credential and then connect to a server near you. After that, you can now launch Mobdro to enjoy hours and hours of free entertainment. With a VPN, you won't run into any trouble with the ISP or authorities.
What if my Smart TV does not run on Android?
Most Samsung and LG Smart TVs among other brands fall in this category. Samsung TVs run on Tizen while LG TVs run on WebOS. For these operating systems, there isn't a Mobdro version. However, you can still enjoy Mobdro on a non-Android Smart TV.
If you have Chromecast, you can cast Mobdro Premium from your Android Smartphone or tablet. However, the best solution is going for one of the best Android TV boxes. Android TV boxes are more powerful than Android Smart TVs, and they offer far much flexibility for customization.
The Mobdro installation procedure for both Android TV boxes and Android Smart TVs is almost the same, with just a few variations depending on the manufacturer. This also applies to Android Smart TVs since there are very many manufacturers of the same. Nevertheless, the above guide should work perfectly for you.
Just remember to run your VPN, before open your newlly installed Mobdro. If you are insecure about wich to use, you can get help by visiting our review for the Best VPN Services!
You can let us know in the comment section below if you experience any trouble.
[kkstarratings]