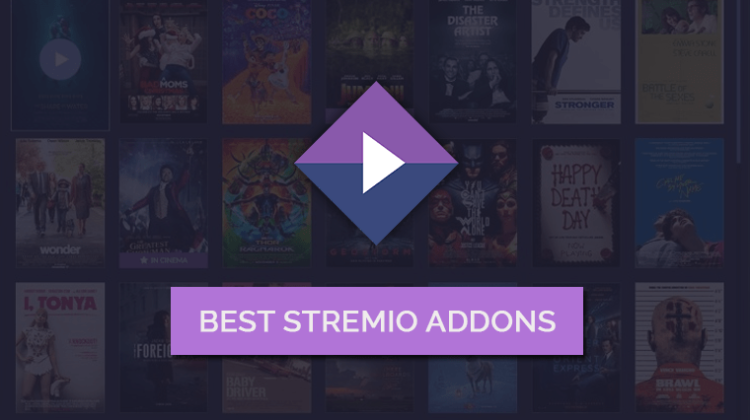 Today, we are going to enlist the best Stremio add-ons in 2020 you can install right now. Before that, we need to have a look at the features of Stremio media center in case if you haven't tried this platform before.
What is Stremio?
Before you install the best Stremio Addons in 2023 you need to know that Stremio is a media center that serves as the one-stop video entertainment platform. You can not only play videos from different sources but you can also organize these videos by installing the best Stremio add-ons. Once you have Stremio installed you can watch TV Shows, Movies, Web Channels, and Live TV, and podcasts on Stremio.
Unlike Kodi and other APKs that search for streams from various places, Stremio addons stream from torrent websites.
Is Stremio Legal?
Yes. Stremio, the media center is completely legal, but just like Kodi, its 3rd party addons blur everything. This is because they stream from torrent websites which offer content of all type. When using Stremio addons, you'll therefore, most likely end up accessing copyrighted content.
There have been significant crackdowns over the last few months on illegal streaming. ISPs (internet service providers) are blocking users access to streaming / torrent sites. Because of this, Stremio may not be able to find streams, or if it finds, the stream may constantly be buffering.
Luckily there is a very safe workaround: If you use a good VPN, your traffic will be anonymous and encrypted so your ISP won't be able to see what you are doing online. So you will be able to unblock any restricted content and you can be sure that your traffic won't be monitored.
My VPN of trust is Surfshark. It offers the fastest connections and also a strict no-logs policy, meaning your traffic history will not be stored and cannot be used against you.
Furthermore, Surfshark offers:
Lightning-fast speeds and maximum security
Easy-to-use VPN client for virtually any OS or mobile device
Access to blocked apps and websites
No throttling and no bandwidth limit
10 simultaneous connections on multiple devices
30-day money-back guarantee
Click this link for a 82% discount EXCLUSIVE to our visitors. Available for a limited time only.
The best VPN for Stremio is Surfshark. This is a VPN that has for some time been the favorite among stream lovers because of its superb speeds and solid security. The fact that the VPN keeps zero logs and allows P2P makes it the best VPN to use with Stremio.
Use this link to get 82% discount on Surfshark.
How Does Stremio Work?
First, you need to install Stremio on a compatible device. To do this, check out one of our installation guides:
Then you need to create your Stremio account (or not – Click login and then login as a guest). The next step is to check the Stremio add-on catalog and install the best Stremio add-ons. Once done, Stremio plays video through links available on the Stremio add-ons you have installed.
Stremio is also an open-source media center like Kodi. Stremio is a safe platform because it is open-source software and anyone can audit its coding and review it if needed. As far as privacy is concerned, Stremio doesn't extract or store the personal information of its users other than the minimum essential credentials a user needs to use while creating a Stremio account. You can also signup using the guest mode as it requires no information; however, the guest signup limits access to some features, for instance, synchronization of the library across devices.
How Many Addons Does Stremio Have?
As we write, Stremio has more than 50 add-ons and the number is on the rise and you can check the Stremio addon catalog anytime to confirm the available number of addons. Stremio supports drag and drop of torrent files and can also play HHTP links.
Stremio uses add-ons to play media, so it is important to secure your internet connection and data by installing a VPN service (we recommend Surfshark) before you install any of the best Stremio add-ons in 2023.
Best VPN for Stremio in 2023
A VPN service protects your personal information and ensures anonymous streaming. It is important to use a VPN service if you don't want to face the complicated situation that could trigger in the case of unintentional copyright violation. Stremio addons may use magnet links and even torrent files. You need to avoid monitoring from ISPs and government agencies. Some hackers keep looking for ways to break into devices to extract personal information. You can deal with all of these problems with a single solution, which is a Virtual Private Network.
Surfshark is the most reliable VPN service these days. We spend a lot of time installing and evaluating the performance of the available premium VPN services. Of late, we can easily rank Surfshark as the best VPN for Stremio and other media platforms. The reason is that Surfshark has a secure network of servers spread across the globe. This way, Surfshark lets you anonymously stream media online by easily bypassing geographical restrictions.
Surfshark uses a highly sophisticated encryption algorithm to protect data from hackers and watchdogs. It creates a virtual tunnel inside which the data of your online activities travels. Surfshark does not keep a record of your online activities.
Surfshark is the best VPN for Kodi. We managed to get an exclusive 82% of Surfshark.
Click here to save 82% of Surfshark now!
Best Official Stremio Addons
If you are not sure which Stremio addons you need to install, take a look at the best Stremio addons to install in 2023. Before you start, make sure that you review our guide on installing Stremio Add-Ons to get started.
Here are the best Official Stremio Addons:
1. Netflix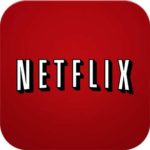 Netflix is an official Stremio addon that lets you stream comfortably from the subscription-based service. With the Stremio Netflix addon, you will still need to log in but will be able to stream your Netflix shows without buffering.
2. DTube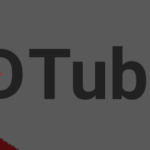 DTube is now available on Stremio. It is a decentralized video streaming platform that is linked to the STEEM blockchain. DTube is meant to be a Youtube alternative, and it allows users to watch, upload, comment or share videos easily while at the same time earning in the form of cryptocurrency.
Best Community / 3rd Party Stremio Addons
Here are the best Stremio Addons:
1. PirateBay
If you are looking for a reliable addon to access media content from The Pirate Bay, you need to consider The Pirate Bay Stremio Addon. The best thing is that you don't have to download torrent files before you can watch the content. The PirateBay Stremio addon is a third-party addon so it is important to run the VPN before installing this add-on. You can install it on Stremio by going to the add-ons section and then Community Add-ons. The PirateBay Stremio addon is available among the featured addons.
2. PirateBay Plus (TPB+ Addon)
The PirateBay Plus (TPD+) is also a third-party addon. You need to go to the add-ons section on Stremio and then access the community add-ons section. Remember that the developer of the PirateBay Plus is different from that of the PirateBay addon. Both use torrent links but the layout is different and the features are more or less similar.
3. RARBG Addon
RAR Stremio Addon brings media content from RARBG. It gives you access to a huge library of media content including TV series and movies. RAR Stremio addon also uses torrent links and you can select the most suitable streaming resolution ranging from SD to 1080 pixels. There are a few 4K links available with this addon.
4. Popcorn Time
Talking about the most frequently used torrent servers, YTS and EZTV are popular worldwide. Popcorn Time Stremio addon allows you to access the entire library of on-demand and HQ media including documentaries, TV shows, and movies. With the ever-upgrading content on YTS and EZTV, Popcorn Time also keeps updating its library.
5. Juan Carlos Stremio Addon
There are various addons with the title Juan Carlos. Make sure to install the one with the original title, Juan Carlos. The name comes from a popular torrent source, Juan Carlos and it uses media links to access torrent files and play content directly without requiring a download.
6. Juan Carlos 2 Stremio Addon

The advantage of the Juan Carlos 2 Stremio addon is that it keeps updating its media library constantly with the upgrades on the Juan Carlos torrent site. You can install Juan Carlos 2 addon on Stremio with just one click. You don't have to go through a lengthy installation process.
7. YTS Addon
YTS addon is the most popular Stremio addon among YTS lovers. It also uses links to YTS torrent sources. The quality of the content is excellent ranging from 720p to 1080p. This add-on allows you direct access to YTS torrent files and plays without downloading the content on the device.
Need some helping to install Stremio Addons?
Check out this article about how to install stremio Addons.
Before you start streaming content on Stremio, remember to put your privacy and security first by turning on your VPN. Use this link to get 82% discount on Surfshark.
Conclusion
It is good to see the number of Stremio addon increasing day by day. The above-mentioned best Stremio add-ons in 2023 are doing a great job and helping people stay relax and spend a good time during the lockdown amidst the Coronavirus outbreak. But don't forget to install the best VPN for Stremio in 2023 because the third-party developers use torrent links which could violate copyright laws.