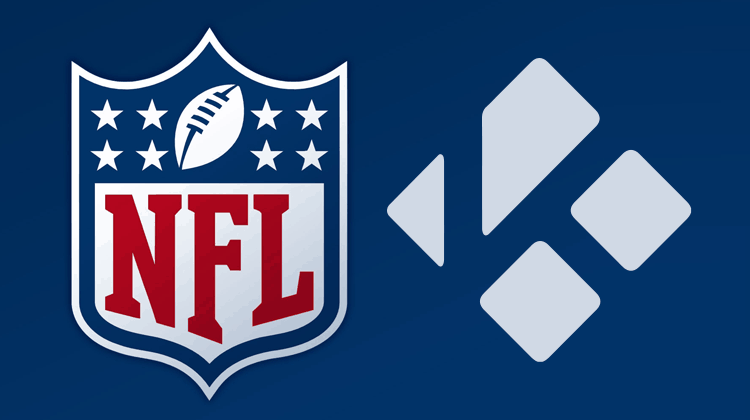 Complete guide of how to watch NFL on Kodi – Includes a Kodi setup guide, a list with the best NFL Kodi addons and instructions to install the kodi addons.
NFL on Kodi
If you've cut the cord already or are thinking of doing so, you're probably wondering how you gain access to the sport you love, and at this time of the year that's probably the NFL. After all, you can't win your fantasy football league if you can't watch the game right?
For those International fans, it's actually even worse as even if you wanted to pay your cable company for the games, they simply do not have the rights to the content and while the NFL App is great, it doesn't stream live games which is what we all want to see!
Fortunately, there is a solution.
I probably don't need to tell you about Kodi on this site! After all, you would not be here if you didn't already know something about it! However, what you might not know is which addons are the best ones to watch the NFL on Kodi, where you get them, and how you set them up. Well, stay tuned – 'cause that's what I'm here to help you with!
Content:
1. Starting at Step One – Setup Kodi
Just in case you've only heard about Kodi, but don't have it setup or installed, here are some links to get you started. One thing, installing Kodi can seem like a complex operation. Don't worry, it really isn't. It's very easy to get it setup and configured – just make sure that you follow each step carefully.
If you've already got Kodi installed, please skip ahead to Step Two.
2. Protecting Yourself
You've probably heard about VPNs and why you absolutely need to have them when streaming content? Truth be told, all of those other sites are right! A VPN is a key requirement in protecting your privacy when online. Explained very simply, VPNs work by creating a tunnel between you and the content you are viewing. If you're outside this tunnel, looking in, all you'll see is the wall & you won't even know what's being transferred.
However, another feature of VPNs that is not always mentioned is their ability to change your IP address. This basically means that the computer or server you're connecting to thinks that you are local and in an area where it is "allowed" to send the content. Simply put, if you want to watch American Netflix, you need a VPN that tells Netflix you are in the USA. If you want access to BBC iPlayer, you want a VPN that will the BBC servers that you are in the UK and if you are an International fan of the NFL, you really need a VPN!
✋ But wait! Many streaming services, like Netflix, are blocking many VPNs. However, fewer have developed the technics of obfuscation and pass through Firewalls easily.
The VPN I recommend
We've tested quite a few premium VPNs and the current king of the hill for us is Surfshark.Some features are:
⚡ Superb Speeds: Guarantees a smooth live streaming experience.
🌍 Huge Server Network: You can connect to a nearby server for a fast and stable connection.
😲 UNLIMITED Devices: Connect dozens of devices at the same time!
🔑Unblock Anything: Safe access to censored apps, websites and torrent sites.
😎 Best in Privacy: The VPN doesn't keep any activity logs, and so your activities are only known to you.
🔐 Top-notch Security: This VPN uses AES 256-bit encryption and provides multiple protocols alongside other security features such as a kill switch, DNS & IPv6 protection and WireGuard.
💳 30 Days RISK FREE Money-Back Guarantee: In case you do not like the service, you can get every penny back if you cancel within 30 days!
Has servers all over the world, is supremely fast (which is really important when using a VPN) and hardly can be blocked by the streaming services firewalls.
We've arranged an EXCLUSIVE deal with Surfshark to give our readers 82% discount.
Would you like to know more? Here are 5 reasons why you need a VPN while streaming.
3. Installing Kodi Addons
In most cases, the installation of the add-on itself is very similar (I'll let you know if it varies at all), so once you know how to install one, you'll have a good idea how to install the rest of them.
Open Kodi & navigate to the System menu (this is accessible via the gear icon on the top left corner)
Go to System Setting > Add-Ons and check the option that allows you to install from unknown sources. This is very important and needs to be configured otherwise some of the Addons in this list will not install.
There are two parts to installing an add-on in Kodi. Step One is finding a repository (where the files are located) and installing the Go back to the System menu and navigate to File Manager. Select Add Source by double-clicking on the option.
On the Add file source screen, you'll see a pop-up message that reads <None>. Click on this and enter the appropriate URL we will be providing in different sections of this guide & then give it an appropriate and memorable name before you save it by clicking
The second part of installing the add-on is … surprise … installing the add-on! See, I told you it's not that hard! Once you've given your repository an appropriate name in #4, you need to go back to Kodi's main screen and select the Addons This is an icon that looks like an open box.
Select install from zip file from the list of options and navigate to that same repository we named in #4. Double click on it and wait until it finishes installing. Return back to the previous screen and select install from the repository and then select the appropriate add-on based on the information below. Double click on it to install it and you're pretty much good to go!
Popular working Repositories
Some of the most popular repositories that you can use to install addons in step 4, are listed below. It will save you quite a bit of time if you add them to your system now, as you can use them to install new addons later 👍.
LooNatics Asylum Repo – https://techecoyote.github.io/Install_LooNatics
The Crew Repo – https://team-crew.github.io/
Narcacist Wizard Repo – http://www.narcacist.com/repo/
4. What are the best NFL Kodi Addons?
Before we dive into the best Kodi addon for NFL, it's important to understand that there are two types of addons that you can use:
Official/Legal Kodi Addons
Third-Party Kodi Addons
Official/Legal NFL Kodi Addons
Official Kodi addons are addons that have been vetted and verified by Team Kodi, the organization behind Kodi. These addons are available in the official Kodi repository, which comes pre-installed with Kodi.
Official Kodi addons are legal, but there are some other legal addons that have not been added to the official repository, most likely because the developers haven't submitted them. These addons also work like official Kodi addons in that you need a subscription to access a particular service, e.g., Amazon Prime Video.
Below are some of the best official/legal Kodi addons you can use to watch NFL on Kodi.
1. ESPN3 (Kodi 18)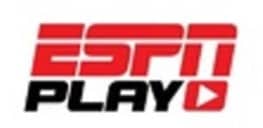 ESPN 3 is a Kodi addon that lets you access ESPN+ on Kodi. The addon is not from ESPN, but it is available on the official Kodi repository as it has been cleared of copyright infringement. To use ESPN+ to watch NFL on Kodi, you'll first need to log in using your credentials.
After that, you can use the Live option to watch full streams of live sporting events and replays of all sports offered on ESPN+, not just NFL. However, note that you will need to connect your Surfshark app to a server in the US as the service is geo-restricted.
Source Repo: Official Kodi Repository
2. NBC Sports Live Extra (Kodi 18)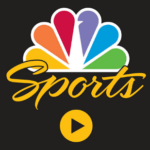 NBC airs Sunday Night Football, and you can catch it all using NBC Sports Live Extra. This is another addon found within the official Kodi repo, and it provides access to NBC Sports live coverage.
Note that, just like ESPN 3, NBC Sports Live Extra is also geo-restricted. This means that you will need to ensure that your VPN is connected to a server in the US before you can use it.
Source Repo: Official Kodi Repository
3. Prime Video

Prime Video provides access to several live Thursday Night Football games. The streaming service can be accessed via Kodi through the Prime Video Kodi addon, hosted by the Sandman79 repository.
The addon provides access to the entire Prime Video catalog, but you will still need to log in to your account to use it. Note that although Prime Video is available in most countries, you'll need to connect your Surfshark app to a server in the US to access live games.
How to Install & Use Prime Video Kodi Addon
Third-party Kodi Addons
Third-party Kodi addons are addons that do not require a subscription to provide content, and in this case, they let you enjoy NFL on Kodi for free. On top of that, third-party Kodi addons allow you to watch pretty much every NFL game as they provide plenty of streaming options.
Free NFL Kodi addons can be grouped into live TV and direct-stream addons. The former provide channels that air NFL games, such as ESPN, NBC, ESPN Deportes, and Fox Deportes. Direct stream addons simply provide links to the various games, and you just need to select the game you'd like to start streaming. In this section, we'll provide you with both types of addons so that you choose whatever works best for you. However, we recommend that you install a few of them as free streams can sometimes fail.
1. USGoTv (Kodi 19)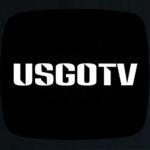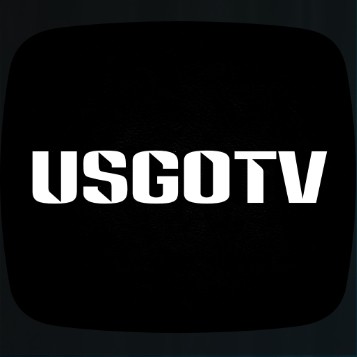 USGoTv is a live TV Kodi addon developed by TechECoyote and hosted in the LooNatics Asylum repo. The addon is a Kodi version of the popular streaming website USTVGo, and it provides 90+ of the best US channels for free. Here, you'll find ESPN, NBC, NFL Network, and NFL Redzone.
USGoTV isn't geo-restricted like the official addons, but the service is set to only stream when using a VPN. To avoid errors, ensure that you connect a reliable VPN like Surfshark app. But this time round, the server's location won't matter.
How to Install USGoTV Kodi Addon
2. The EndZone (Kodi 18 & 19)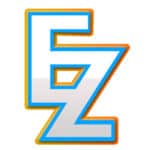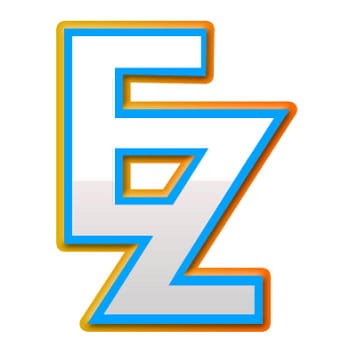 The EndZone is a sports Kodi addon specializing in American sports, and the name is actually taken from Football. The addon is well organized, with the main menu grouped into NFL, NBA, NCAAF, MMA/Boxing, Wrestling, and NHL.
To watch NFL on Kodi, just open the NFL section. There, you will find all live games and see all upcoming games within the next 48 hours. The EndZone provides multiple links for each game, so you will benefit from increased reliability.
How to Install The EndZone Kodi Addon
3. TVTap/Tap TV (Kodi 18 & 19)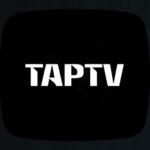 TapTV is another great live TV addon that you can use to watch NFL matches on Kodi for free. The addon provides hundreds of live TV channels well-organized into several categories: Music, Sports, News, Entertainment, and Movies.
The channels you can use to watch NFL are either in the sports section or the entertainment section. In the sports section, you can start with Sky Sports NFL as it airs at least five live NFL games a week, including Monday and Thursday Night Football, Selected Sunday night games, and Live NFL RedZone. You can also stream NFL on ESPN and NBC.
How to Install TV Tap Kodi Addon
4. Mad Titan Sports (Kodi 19)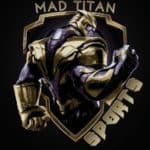 Mad Titan Sports is a comprehensive live sports Kodi addon that provides access to 15+ different sports. The addon offers both live matches and replays, so you can still catch a game you missed.
If you wish to watch a game using a specific channel, Mad Titan Sports also has a Live TV section that uses scrappers such as USTV, UKTVNow, and US Cable. These three are rich with channels that provide NFL coverage.
How to Install Mad Titan Sports Kodi Addon
5. SportHD (Kodi 18 & 19)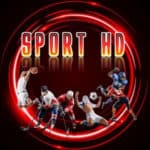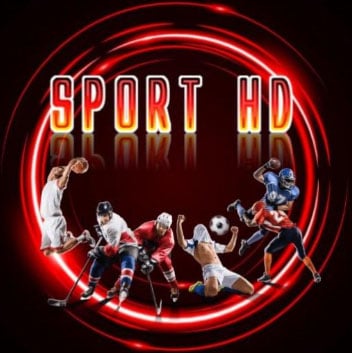 SportHD is one of the best sports Kodi addons, and it provides a great way to watch NFL on Kodi. The addon sources content from the sporthd.me, which provides all major sporting events and the most popular sports channels.
Sport HD makes it easy to watch the NFL as it provides a list of all major sporting events taking place over the next 2 days. NFL matches are always included, and beside each game, you can see the channel you will be streaming from and the language. Most of the matches have more than one link.
How to Install SportHD Kodi Addon
6. LNTV/LiveNet (Kodi 18 & 19)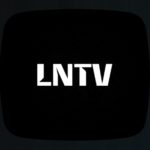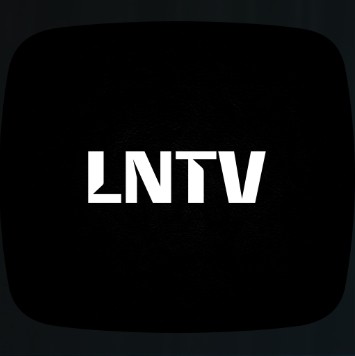 LNTV is a live TV Kodi addon ported from the widely popular Live NetTV apk. The addon is hosted by the LooNatics Asylum repo, and it provides 800+ live TV channels. These are organized into various categories such as Sports, Entertainment News, Cooking, Music, Kids, Science, and Documentary. There are also country sections that include France, Australia, Canada, Germany, Portugal and many other countries.
LNTV Kodi addon provides lots of channels in the sports section that you can use to watch NFL on Kodi for free. But besides the channels, there's also a "Live" section that lists major upcoming sporting events. You can always head over there to watch your favorite teams without scrolling through channels.
How to Install LNTV Kodi Addon
7. The Crew (Kodi 18 & 19)
The Crew is one of the most popular Kodi addons, and it's also a great option for watching NFL on Kodi. It is an all-in-one Kodi addon that provides a wide variety of content, including sports, live TV, movies, TV shows, kids, and stand-up comedy.
The Crew Kodi addon is reliable for watching NFL through both its sports and IPTV sections. The sports section has an NFL sub-category that provides lots of NFL direct links, including the NFL network. You can also stream NFL matches in the IPTV section using the various scrappers provided: DL, TV247, USTVGo, and USSTREAMIX. These four ensure that you can always get a particular channel where your favorite game is airing.
How to Install The Crew Kodi Addon
8. The Loop (Kodi 18 & 19)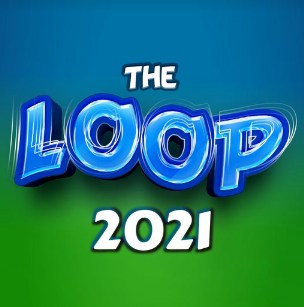 The Loop is a popular Kodi addon that provides live sports and replays. The addon's main page displays the day's schedule, highlighting the major upcoming games. This makes it easy to find the NFL match you are looking for.
Below that, there's a Replay Zone with an NFL sub-section where you can find recently aired matches and watch on-demand. And to complete things off, The Loop also provides a live TV section labeled "24/7". This section uses scrappers such as USTVGo and Pluto TV to provide content. The Loop offers a wide variety of sporting content, so you can install it for any sport.
How to Install The Loop Kodi Addon
9. Asgard (Kodi 18 & 19)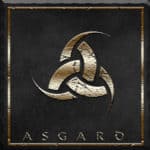 Asgard is an all-in-one addon that offers not just NFL but also movies, TV shows, documentaries, sports in general, live TV, and so much more for free. The addon is included here as it has a superb Live TV section that sources links from addons such as TV Tap (installed later as a dependency) to let you access channels that broadcast NFL.
On top of that, Asgard also has a replay section that lets you watch matches that you missed. To find NFL matches, head to the Live 1-Off Events section, and you will find recently aired matches.
Here's how to Install Asgard Kodi Addon
10. Sportowa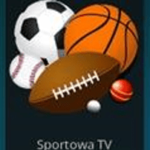 Sportowa TV is a Kodi addon that brings the best of web streaming to Kodi. The addon integrates multiple web scrapers used by the most popular free streaming sites such as livetv.sx and LiveOnScore.
On the main page, you will find scrapers such as SportsBay, Crackstreams, Rojadirecta, Strims World, LiveOnScore, VipLeague, and LiveTV.sx, among others. All these scrapers provide content in their own way, but you can be sure to find NFL matches on pretty much each of them. The best thing about Sportowa TV is that your streaming options won't be limited.
How to Install Sportowa Kodi Addon
My Build
I know I've given you a lot of information here – perhaps too much – but it might help if you know how I've setup my system, as I've been very selective in my choices!
Bear in mind that if you are outside US you need a reliable VPN when using some of the official addons as they only work for people located in USA/Canada. The same aplies for third-party addons, this time due to the risk of copyright violations!
If you want to know more about using the VPN to access the recommended NFL addons, jump back to step 2 -> Protecting Yourself. However a VPN is usefull in many other situations; check 15 awesome things you can do with a VPN.
As you can see, there is not always a one-size-fits-all approach that will work. However, the great thing about Kodi is your experiment to your heart's content, trying out different configurations and you do not have to worry about getting locked into a contract with a cable company! It's a win-win!
Enjoy!