Super Bowl is the final game of the NFL championship and is one of the most watched sport events on United States; this year will be will be played in in Atlanta Georgia at Mercedes-Benz Stadium. Because you will not want to loose it, this is an article on How to Watch Super Bowl LIII (53) on Kodi, for free even if you live outside the US…
It's almost that time of year once again. Time to get out the popcorn and snacks. To gather with friends and family; time to gather around the TV waiting for the newest ads and an amazing half time show! It's Super Bowl Time! While the teams for this years Super Bowl are still undecided at this time (22-01-2019) it has been narrowed down to the top 4 and if previous years are anything to go by, this years gridiron slugfest is going to be epic! Just keep reading to know How to Watch Super Bowl 2019 LIII (53) on Kodi free…
Watch Super Bowl 2019: Date and Location
Many people have been waiting for this since the past year; are very eager to know the exact date of the 53rd Super Bowl, the Super Bowl LII. This championship game is scheduled to be held on 3rd February 2019 at the Mercedes-Benz Stadium located in Atlanta Georgia. Atlanta has seen 3 Super Bowls held there in the past.
Adding even further hype to the field is the appearance of Maroon 5 as the headline act for the half time show. This band has been going from strength to strength and they put on an amazing show!
Who will be competing in the championship game? We don't know yet. What we do know is that it will be among the AFC champion and the NFC champion. If you are an NFL fan and can't wait to find out who becomes the champion of the NFL season 2018, make sure you scroll down; try out the Kodi add-ons we have suggested to stream the game with your friends and family.
What is Kodi?
Kodi is an open source online media streaming facility that sources media content from the internet and shows you all the content in one desktop application. It allows you to watch movies, TV shows, series, and online TV without having to look for streaming websites every time you want to watch something.
Kodi itself does not host any of the media content but instead brings the content from different media sources from the public internet like Crackle, Spotify, YouTube and so many more. The media content that can be streamed on Kodi includes music, movies, videos, tv shows etc. The application is very user-friendly and easy-to-use with numerous add-ons available on the internet for your convenience.
Compatibility
Kodi works on a wide range of operating systems like Windows, iOS, Mac, Android, Raspberry Pi, Linux etc. The best part about Kodi is that it can easily replace your cable TV as it has the ability to stream live TV for you. You can use Kodi on many different devices including laptops, cell phones, tablets etc.
Kodi is the perfect desktop application to be using to stream the NFL Super Bowl without going through the hassle of finding a good streaming website that doesn't waste half of your time showing ads (the bad kind, not the ones people want to watch) rather than the game! Therefore, let's look at the add-ons we have selected to make it easier for you on match day to stream the game, but first, have a look at why VPNs are important for users outside the USA who might find most of the content to be blocked in their region.
Here's the complete Kodi Guide!
VPNs are Life Savers!
VPNs, short for virtual private networks, have the power to hide your online activities. When you turn on the VPN and start using the internet, your VPN becomes this wall; separates you and the website that you are browsing.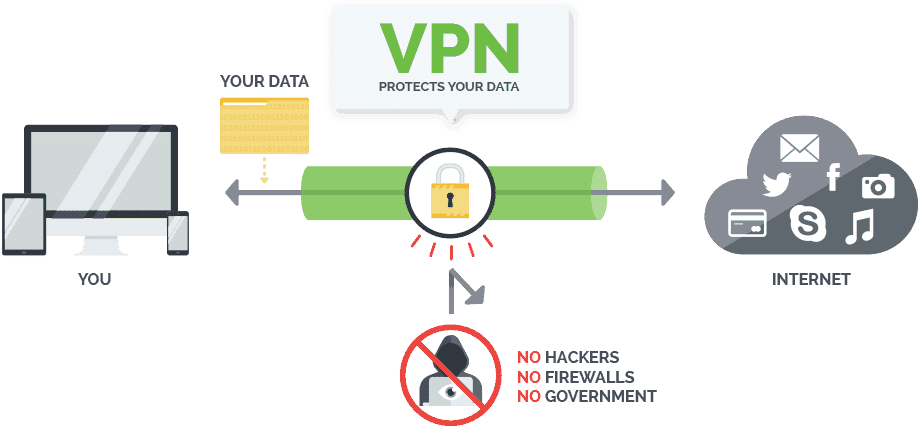 This helps you bypass any restrictions or limitations set by your local establishment; also protects you from outside threats like viruses, malware, identity theft, and whatnot.
One of the most amazing VPNs out there is Surfshark which has countless features and provides the best security. It works with all operating systems including Mac, iOS, Android, Windows etc. Most VPNs on the internet track all your activity in their servers which could be extremely dangerous as this data can help anyone track you down. Surfshark on the other hand, does not do this. It has a no-logging system that makes sure none of your activity data is stored in their servers; thus no record or web-history can be found.
Now those are all amazing features which make a VPN worthwhile in itself, however, those are not the only benefits and possibly not the most important when it comes to the Super Bowl. If you live outside of the US you are going to have difficulty watching the game live. You are especially going to have difficulty watching the US ads which are generally amazing. This is where a VPNs ability to connect to servers all around the world comes into play. With Surfshark, you can easily connect to a server in the US. Once you've done this, connect to a local affiliate and you are good to go!
We believe in Surfshark so much to be honest that we negotiated a special deal with them for all of our readers!
Official Kodi Add-ons to Watch Super Bowl 2019 NFL
NFL's own app is pretty good and will give you lots of information about the game. Unfortunately, it's not as useful to Watch Super Bowl 2019 Live. You can get it quite simply directly from the Kodi repository in the Video add-ons section.
CBS
Your best bet to Watch Super Bowl 2019 with all of the American ads is CBS. Now normally you'd need an account and have to signup, but fortunately, they are currently offering a 1-month trial. Considering the Super Bowl is less than a month away – I'd say you are in luck! If you have a US Amazon Prime account, you can quickly add CBS to your list of channels following these instructions. However as CBS does not have an official Kodi add-on of its own, you would need to access it through other third-party add-ons. An alternative, of course, is using a web browser on your local device to connect to the CBS website directly after you have connected to a US VPN server.
BBC One and BBC iPlayer
If you're primarily interested in the game and not as bothered about the ads, then your best bet is the BBC. The BBC will be broadcasting the event live without any ads and you can always catch up using BBC iPlayer. If you want to watch it live, you will need to connect to a UK VPN provider like Surfshark and then browse to the BBC website. Also you can visit our article on how to use iPlayer outside of the UK.
Unofficial Kodi Add-ons to Watch Super Bowl 2019
Now let's be honest. One of Kodi's primary strengths is its 3rd party add-ons. Of course, these are also one of the main reasons you need to have a VPN in place as they often provide access to copyrighted content.  They are however pretty amazing and useful, so let's look at some for the Super Bowl!
SportsDevil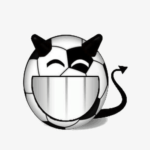 One of the best sporting add-ons available on the internet, SportsDevil has been around for a while. It offers pretty much any sport you can imagine and is not restricted to the NFL by any means.
With multiple streams available it's been my primary "go to" source for ages and while the streams are sometimes not the best quality, I've always managed to find something that works for me. Check out our detailed guide for SportsDevil & don't waste time figuring on installing it. You won't regret it!
cCloud
Now while sports might be the driving intent behind your online search today, you might be looking for something more than just sports. If that's the case look no further than cCloud. This is a community generated list of streams which means it is simply massive; in addition to sports it includes pretty much anything else you could think of from movies to tv shows, games shows, and reality TV – and everything in between! When I say it's massive, I am not exaggerating! Check out how to get cCloud onto your Kodi device for detailed instructions.
Conclusion
We hope this helped you prepare yourself for the most awaited game of the year. Make sure you download the add-ons and try them out before the game itself. But before streaming anything on Kodi, remember to connect to a VPN server with servers in the US; you can then Watch Super Bowl 2019 live and protect yourself against copyright violations. If you'd like to choose yourself a VPN, a visit to our review on the Best VPN services on the market, may help!
Enjoy the game!
Disclaimer: BestDroidPlayer is in no way connected or affiliated to the event organization, broadcasters or any other entity connected to it, as well with Kodi and its addons. We do not support the consumption of illegal content; the content provided here on How to Watch Super Bowl 2019 is only informational. If you decide to use it in any way its your sole responsibility.