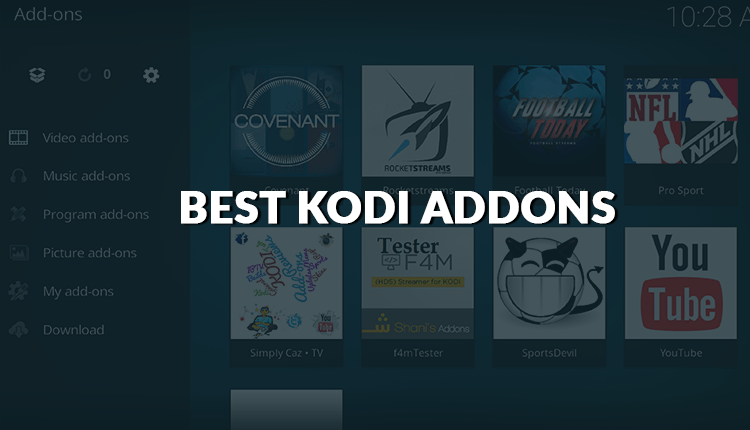 14 Best Working Kodi addons 2018 for movies, series, channels and sports
Getting The Best Kodi Addons (or XBMC Addons); Stream And Watch High Quality Content Effortlessly On All Devices
In this article we listed the 14 Best Kodi addons 2018 – Video Addons (movies, TV Series, Cartoons, TV Channels, sports) and Music Addons.
It's quite distressing knowing that even after paying exorbitant prices for cable and satellite TV subscriptions you can't watch everything that you would desire. Sadly, this is the norm with most pay-to-view TV boxes and solutions as you often have to purchase multiple packages with channels you are completely uninterested in to get access to those few channels with the specific shows that you want to watch.
It is these limitations that are pushing consumers to explore more viable options. Android TV Boxes and Kodi have proven to be great alternatives. Great in the sense that they offer the consumer thousands of Kodi add-ons that they may use to watch all sorts of content. However, what is not so great is accessing a non-working add-on.
It is the Kodi add-ons that give the media player the functionality and features it's renowned for. Though Kodi itself is a fantastic media player that has won many people's hearts, the inclusion of official and third-party Kodi add-ons make it significantly more powerful and flexible. It is through these add-ons that access to movies, television series, music concerts and sporting events is realized.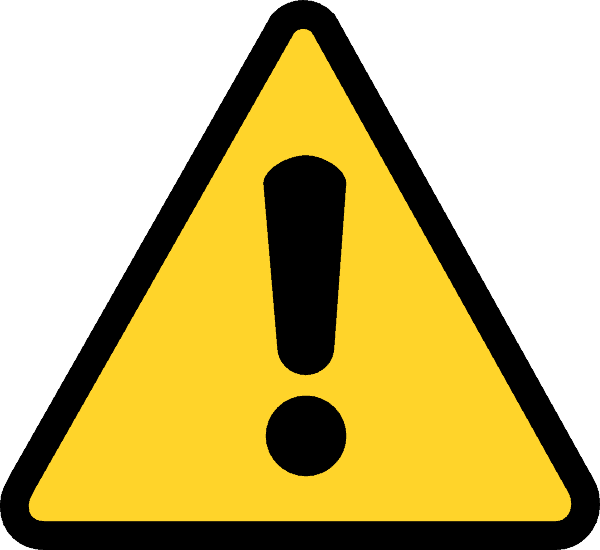 Before You Proceed
There have been significant crackdowns over the last few months on illegal streaming. This is due to the ISPs blocking users access to streaming sites, causing Kodi errors and streams not opening or constantly pausing.
Luckily, if you use a good VPN, your traffic will be anonymous and encrypted so your ISP won't be able to see what you are doing online.
My VPN of trust is IPVanish. It offers the fastest connections and also a strict no logs policy, meaning your traffic history will not be stored and cannot be used against you.
Furthermore, IPVanish offers:
Lightning-fast speeds and maximum security
Easy-to-use VPN client for virtually any OS or mobile device
Access to blocked apps and websites
No throttling and no bandwidth limit
10 simultaneous connections on multiple devices
7-day money-back guarantee
Click this link for a 57% discount EXCLUSIVE to our visitors. Available for a limited time only.
Many Kodi users have been having a rough time choosing the best Kodi add-ons on top of that many add-ons have been going out of services. We have researched and outlined some of the best Kodi add-ons that will help you unlock new abilities on your device.
These add-ons can be the key to a universe of videos, series, movies and extreme music, making Kodi your single source for entertainment. Bear in mind that the most of these add-ons are third-party add-ons, which means that they are not developed by Kodi (XBMC Foundation) and they may include copyright content.
If you're just looking for Kodi Sports Add-ons, check our list of Best Sports Add-ons for Kodi.
In this article, we listed the 14 Best working Kodi addons 2018 – Video Add-ons (movies, TV Series, Cartoons, TV Channels), Programs, Music Add-ons, Media Server Add-ons and VPN Add-ons. Bear in mind that this year many Kodi Add-ons have been targeted by some big ISPs and forced to close down, so if you don't find your favorite add-on in this list, it may be because it closed down. Also, please comment if you find an add-on in this list that it's not working anymore.
14 Best Kodi Addons 2018
Best Kodi Addons Repositories:
1. SuperRepo – Repository Installer
SuperRepo is an unofficial index for add-ons compatible with Kodi and XBMC. They do not maintain the add-ons, but make it easy to download them from within Kodi without installing a 'third party add-on store'. If you install the SuperRepo you get access to a plethora of Kodi add-ons for to entertain you apart from all the add-ons we're going to install while we go through this article.

How to install SuperRepo:
Open Kodi
Then, go to System Settings -> Expert Mode -> Add-ons.
Turn on Unknown sources.
When the warning message appears, click Yes.
Now go back to the Kodi home screen, and click on the "Settings" icon.
From here, go to File Manager -> Add Source.
Select the None and then enter this URL in the box "http://srp.nu/".
Name it "SuperRepo" and click 'OK'.
From the home screen, go to Add-ons
Click on the Package Installer Icon at the top left corner.
Choose 'Install from Zip file' -> Super Repo -> Krypton -> All.
Select superrepo.kodi.krypton.all-x.x.x.zip and install it.
In a few moments, you'll get a notification that the addon has been installed successfully.
2. KodilRepo – Repository Installer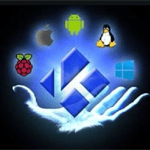 If you install SuperRepo you get access to the plethora of Kodi addons for to entertain you apart from all the add-ons we're going to install while we go through this article. However, another excellent repository that provides you with access to a multitude of different Kodi add-ons is Kodil.
The Kodil Repository will give you access to hundreds of different add-ons and should definitely be where you look if you cannot find it in the SuperRepo. Some of the add-ons do not have current developers for them, but the latest versions are hosted in and available.
How to Install KodilRepo:
Make sure your Unknown sources is turned on.
Now go back to the Kodi homescreen, and click on the "Settings" icon.
From here, go to File Manager -> Add Source.
Select the None and then enter this url in the box "http://kdil.co/repo/".
Name it "KodilRepo" and click 'OK'.
From the home screen, go to Add ons
Click on the Package Installer Icon at the top left corner.
Choose 'Install from Zip file' -> KodilRepo -> kodil.zip and install it.
In a few moments, you'll get a notification that the addon has been installed successfully.
Best Live TV Kodi Addons:
There are a couple of different Kodi Add-Ons that specialize in live TV content so if that's what you're interested in, then you're in luck. While many people assume that live TV only comprises of sports content (which we've already covered in our Best Kodi Sports Add-Ons post), it's probably more useful for staying up to date with local and regional news, current affairs and weather. If this is something that you need and want, then check out these add-ons as they are excellent.
1. cCloud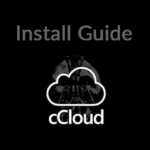 cCloud might be the only add-on that you need, to be honest. The "c" in cCloud stand for community and its because of this community that there is such a massive list of streams available. cCloud has a mega-database of links and because multiple users are contributing to it, its possible (& likely) that there are often multiple streams for the same item. This can be a bit confusing, but at the same time, because of the volume, you're almost guaranteed to find what you are interested in.
Install cCloud TV -> Click here to read our cCloud TV Install Guide
2. Halow Live TV
The Halow Live TV gives you access to all the channels worldwide! This add-on is getting many fans, on Twitter, you can see many people thanking them for great quality streams even on match days! There is something for everyone in Halow Live TV including some of the most watched sporting events on the planet. This addon is available in the HalowTV repo.
Install Halow Live TV -> Click here to read our Halow Live TV Install Guide.
Note: If you want to watch a foreign channel you may need to use a VPN to change your IP location to that country. Find here the best VPN services for Kodi.
3. Mobdro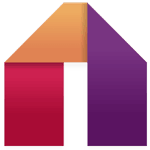 Previously only available as a standalone app for Android devices, Mobdro has recently become available for Kodi also. This is a solid app that offers access to many live TV channels in addition to movies, sports, and news.
How to Install the Mobdro addon in Kodi:
Go to Settings>File Manager.
Click on Add Source and add http://bliss-tv.com/lite to the link portion.
Name it Bliss.
Now back to Kodi HomeScreen and go to the Addon>Packages.
Now click on Install From Zip and click on the Media Repos option you'll get in the select box.
Click on the repository.bookmarklite-1.6.zip file.
After receiving a successful installation notification on the top right, go back to Addon>Packages and go to Install from Repository option.
You'll find the Bookmark Lite and go to Video Add-ons.
In there locate Mobdro and install it and wait until the addon enabled notification pops up.
4. Mobdina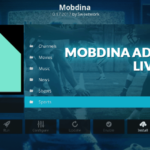 Mobdina is a separate add-on to Mobdro, but it uses the same APIs so you will probably get similar streams. It's been available since late 2017 and overall has been performing really well. In addition, to live TV, you can also access Movies, Music, News, and Sports on Mobdina.
Install Mobdina -> Click here to read our Mobdina Install Guide
5. Nemesis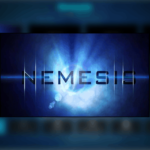 Our final selection for live TV add-ons is Nemesis. It's not fourth on the list because its the worst though.
It is, in fact, an excellent add-on with exceptionally good quality streams. The problem with Nemesis is that you need to go to another website each time you want to use it to get a specific PIN so that you can have access.
It's not a huge pain – it takes seconds on a smartphone – but it is an extra step that can be annoying.
Install Nemesis on Kodi -> Click here to read our Nemesis Install Guide
Best Movies & TV Shows Kodi Addons:
Now, if Live TV is not your thing (after all, Google News has everything you need to know right?!), then you're probably a fan of catchup TV and blockbuster (or not) movies. If that's you, then these add-ons will be right up your alley.
1. SALTS
Salts basically means Stream All The Sources. This is a popular Kodi addon that lets you stream movies and TV shows from a range of sources. It scrapes a number of links giving the user reliable high-quality sources. The addon tries to give a solution to the problem of unreliable sources by ensuring that the user is getting nothing but high-quality trustworthy sources.
What is unique with Salts is that it offers two options to the user. There is the paid service known as Real Debrid that allows the user to get better quality video sources. There is also the free option that works perfectly for users who do not intend to spend any money on the Kodi add-ons. Both options will give you HD content.
When installing salts, it's advisable that you go for the Beta version. Some sources and resolvers tend to go in and out of service. A new feature may introduce but fail to work as intended. Weeding out such features will be easy with the beta version. Some service providers have also been known to block some sources in Salts. This shouldn't worry you. So long as you have a VPN you can always go around this hurdle.
How to install Salts:
For an easy installation use Addons > Package > Install From Repo > SuperRepo All [Krypton][v17] > Video add-ons and install SALTS.
2. Maverick TV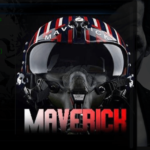 The Maverick TV add-on is a newer Kodi add-on that offers 4K and HD streams. It offers access to some of the latest films (some still in theaters) and has a simple and clean interface that's really easy to use and understand. In addition to the movies and TV shows, it's also pretty good for sports, which are really only worth watching in the highest definition possible!
Install Maverick TV on Kodi -> Click here to read our Maverick TV Install Guide
3. UK Turk Playlists
UK Turk playlists is an add-on that makes you long for your entertainment session. It gives you loads of options in terms of the movies, series, and music without compromising on the quality. UK Turk Playlist is a stand-alone addon that has been in existence for a while now.
It is arguably one of the most stable add-ons available and has updates on a daily basis. It is important to have the latest UK Turk playlists version if you intend to use it to watch EPL matches or other sporting events. The new version gives the user 3 links dedicated to games streaming in addition to sports channels.
Having Kodi without this add-on may not give you the thrilling experience people have been linking Kodi to. This is the add-on that will give you a lot of what you may be missing out. Being a one-stop shop, the add-on gives you a variety of options to choose from including CCTV, fitness, Concerts, Radio, Stand-up comedy and cartoons which may not be available on other Kodi add-ons.
Install UK Turks Playlist on Kodi -> Click here to read our UK Turks Playlist Install Guide
4. Cartoons8
Kodi is not all about watching sports and live matches. It also includes something for the kids. Cartoons8 is one of the Kodi add-ons that the kids will love. This kids' add-on has been updated clearing the glitches that were experienced in the past.
Cartoons8 is purely cartoon focused. This allows them to concentrate on all types of cartoons, great and small. Here, kids can find the highly popular MGM, Disney and other Hollywood mainstream cartoons as well as anime cartoons.
If that wasn't enough, there is also a search option. The search option comes in handy in sifting through the menu and delivering exactly what the user is looking for in a matter of seconds. Cartoons8 is available on kettles repository and can also be installed through the file manager. It is solely developed for entertainment purposes and has surpassed many users' expectations.
How to install Cartoons8:
For an easy installation use Addons > Packages > Install from Repository > SuperRepo > Cartoons8.
5. MP3 Streams
KINKIN brought this wonderful music add-on to entertain you, people. It is another wonderful and best music add-on as if the Music Box add-on which we mentioned before. It contains various interesting and popular music contents namely Google Play Music, Spotify, and iTunes. This add-on lets you download the music content to the storage memory of your device. You can also add favourite playlists into a folder. The best part of MP3 streams for Kodi is you can perform mixing of various songs to get used for various entertainment purposes.
BTW, did you know you can use Spotify Premium app service for free? That will also allow you save music files on your device for offline plays.
How to install MP3 Streams:
To install it go to Addons > Packages > Install from Repository > Smash Repo > Music Addons  here you'll find the mp3 stream addon available to be installed
6. Plex
Who would have imagined that plex could even think of having an add-on that is Kodi compatible? Plex being a major Kodi competitor surprised many by introducing a Kodi addon.
Plex as a brand has a lot in common with Kodi and many may not see the sense in installing Plex on Kodi. Having Plex on Kodi is actually a great idea. It not only gives you the opportunity to enjoy the professional and slick Plex experience but also combines that with Kodi's flexibility. The combination gives a synergy that smartly outshines using either of the two solely.
Plex as an add-on on Kodi allows the user to explore the full potential of their hardware. The add-on has been designed to give a thrilling experience to the user by guaranteeing them comfort and ease of use. The user will appreciate having the ability to access all the content from a centralized source.
Plex is one of those Kodi add-ons that will make you forget that you were even using an add-on to stream content. Having combined Plex andKodi'ss strong capabilities, it gives you nothing but the best output.
How to Install Plex:
To install just go to plex download page signup if you have not download the addon and from Addons > Packages > Install from zip install the plex addon for Kodi
7. Emby
Bringing all of your home videos, music, and photos together into one place has never been easier. Your personal Emby Server automatically converts and streams your media on-the-fly to play on any device. Apart from these you can find open servers and see the content they have in their server.
Emby Server automatically converts and streams your personal media on the fly to play on any device. Emby Connect makes it easy to enjoy your personal media while away from home. Just sign in and play.
How to install Emby on Kodi:
Open the Kodi file manager.
Add a source with the name Emby and the url http://kodi.emby.media.
Navigate to Add-ons -> Packages -> Install from zip. Install the emby.kodi repository.
Now go to Add-ons -> Packages -> Install from Repository -> Emby Repository -> Install emby addon.
How to install kodi addons
The easiest way is by using Install from Repositories > SuperRepo . But if you still want to know how to install it manually you should take a look on this article.
Looking for an Android TV Box?
Find here a comparison table with the Best Android TV Boxes 2018.
Use a VPN to unblock all Kodi Addons and keep you anonymous
>> Click here to know how to set up a VPN for your Android Box or Fire TV
We've arranged an EXCLUSIVE deal with IPVanish to give our readers 57% discount. Just click on the button bellow.
Access All Kodi Add-ons Now!
Disclaimer
As a blog, BestDroidPlayer.com do not own kodi or any of the addons. We additionally have no affiliation with kodi or any of the addons hosted therein. BestDroidPlayer.com does not own any of the content offered by the Kodi addons and do not provide links to the content streamed. We neither sell nor distribute any services or products. This is solely a hobby website providing reliable information that can also be available online on developers' websites.
We are not responsible for the content or addon you choose to have on your device. We are not responsible for the legality, accuracy, decency or compliance of the content streamed on kodi. If faced with any legal matters, contact the appropriate content or addon owners. Only use our website for content purposes only. You will be responsible for the information you choose to use and the modifications you choose to do on your device.