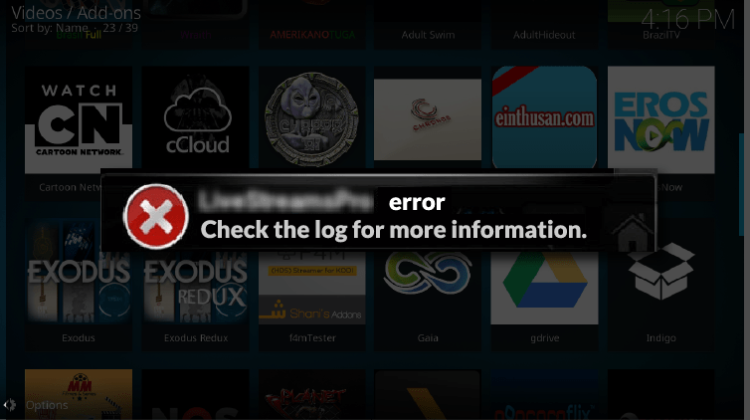 If you are an user of the streaming application Kodi, the most certain is to already have been stuck with the infame "Check the log for more information" message. This is disturbing mostly because the only clue the message gives is to check your log. To help make some light on the causes and help you to solve the problem, here is a guide on How to fix Kodi error…
Are you tired of getting the Kodi error " Check the log for more information "? I know this can drive someone mad.

In fact, this Kodi error telling you to "Check the log for more information", can be frightening or at least be very annoying and can drive you to think if Kodi is really worthing.
There have been significant crackdowns over the last few months on illegal streaming. This is due to the ISPs blocking users access to streaming sites, causing Kodi errors and streams not opening or constantly pausing.
Luckily, if you use a good VPN, your traffic will be anonymous and encrypted so your ISP won't be able to see what you are doing online.
My VPN of trust is Surfshark. It offers the fastest connections and also a strict no logs policy, meaning your traffic history will not be stored and cannot be used against you.
Furthermore, Surfshark offers:
⚡ Superb Speeds: Guarantees a smooth live streaming experience.
🌍 Huge Server Network: You can connect to a nearby server for a fast and stable connection.
😲 UNLIMITED Devices: Connect dozens of devices at the same time!
🔑Unblock Anything: Safe access to censored apps, websites and torrent sites.
😎 Best in Privacy: The VPN doesn't keep any activity logs, and so your activities are only known to you.
🔐 Top-notch Security: This VPN uses AES 256-bit encryption and provides multiple protocols alongside other security features such as a kill switch, DNS & IPv6 protection and WireGuard.
💳 30 Days RISK FREE Money-Back Guarantee: In case you do not like the service, you can get every penny back if you cancel within 30 days!
Save 82% of Surfshark VPN - Click here to get the deal now.
How to fix Kodi error: Check the log for more information
This kind of error usually results from various factors; it usually means that some Addons are no longer active or can not be reached at the moment, but also can be caused by deficient Kodi configuration. So, ordered from more to less probable, here are some fixes you can try:
Fix #1: Clear Cache and Purge Packages
Purge packages or your Kodi cache are most likely the cause for the Kodi error that you keep on seeing. Various addons usually override the default setting and save buffered data on your drive in order to counter buffering issues. When this cache accumulates, it can cause various issues, with one of them being the "check the log for more information" error.
Unfortunately, Kodi doesn't offer the option to clean your cache and delete purge packages. To do so, you will have to rely on a third-party cleaning wizard.
Kodi users had become accustomed to the Merlin Auto Cleaner program, but it was shut down towards the end of the last year. Ares Project, which could also perform similar maintenance tasks, also faced the ax. However, the latter has been able to make a comeback, and it's no longer hosted in the Ares project repositories as we've been used.
How to clear Cache and Purge Packages using Ares Project
Ares Project is now found under the https://androidaba..com/addons. Below is a step by step guide on how you can use it to fix Kodi error "check log for more information" error.
While at the Kodi home screen, click on Settings. This is the button that looks like a cog on the top left side of the screen
Select "File Manager"
Scroll down and click "Add source"
Now, type or paste the source URL "http://androidaba.com/addons". Below that, enter the name "Ares Wizard" and then click OK.
Now, go back to the Kodi home screen and select "Add-ons"
On the addons page, click the open box icon on the top left-hand side.
Select "Install from Zip File"
Look for the source you just added, "Ares Wizard"
Once the next page is opened, select "Script" and then choose "script.areswizard-0.0.69.zip"
Click on it and wait for some time. You may or may not get a notification, but it should install anyway. To confirm, head to Addons> Program addons. You should see it there. Click on it.
Once it has opened, head over to the maintenance section
You should now be able to delete packages, cache, and even thumbnails.
However, be careful while using Ares Wizard. Some actions can corrupt your Kodi system, and you can end up having to do a fresh install. Only use Ares Wizard to do things that you are sure about.
In case your Kodi installation is giving you a lot of trouble, you can also use the Fresh Start feature under "More" and it will restore your Kodi installation to its 'fresh' state.
Fix #2: You need a VPN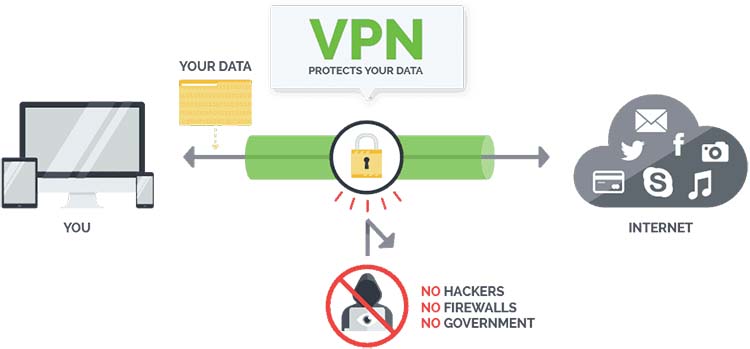 If you tried to clear cache and purge packages and you still get the error, that should mean that you are trying to access geo-blocked content or your ISP (internet service provider) is blocking that sources because of copyright reasons. This will cause errors like the one "Check the log for more information"!
A Good VPN like Surfshark is your best solution: A VPN is a legal software that makes you anonymous while using the internet. That's an awesome security tool to have in your laptop because virus and spyware needs your IP to infect you and the VPN hides your IP and masks to a totally different IP address. You can also search privately, there are no logs of your activity.
Why is this legal? Because you have the right to privacy.
How does this solve the Kodi errors?
Well, if you install the VPN software in your device (supports laptops, android tv boxes, smartphones, etc), you can easily choose the country where you want to mask your IP. So if you are from the EU and want to watch US content, you just choose to mask your IP to USA – Very easy.
But sometimes it is not just about geolocation, sometimes your ISP (internet service provider) blocks some content because of the copyright. So when you connect to the VPN, to any country (you can connect even to your country), you will be anonymous, so your ISP won't be able to track what you accessing, so the content won't be locked anymore. Total freedom!
Which VPN should I subscribe to? Which is the best for Kodi?
Well, we tested many VPNs and Surfshark is the special one! It's also the most recommended by Kodi users. The price is very good and is faster than the competitors. 
Btw, I don't recommend free VPN's as you get very slow connections and you won't be able to stream properly. With Surfshark you have a money-back guarantee period, so if you're not happy just simply ask the money back. Also to help you start caring for your security and privacy and unblock all available streams without restrictions, we managed to get a SPECIAL DISCOUNT to all our visitors.
Special Offer: $12.99 $2.30/month
30-Days Money-Back Guarantee
Though when subscribing you'll get access to an app collection covering all device types you may want to use, a visit to our guide on  how to setup a VPN for your Kodi Box may be helpful.
Fix #3: Check your Kodi installation
Finally, if you are reading about the 3rd fix on How to fix Kodi error "Check the log for more information", maybe the previous solutions haven't worked for you. This means you need to check your Kodi installation and look at what you missed out. To help you with this task we've prepared a complete Kodi Install Guide, that you may want to visit.
Anyway keep in mind that even if filled some Kodi configurations you've missed before, you'll always need a Good VPN to make sure the Kodi addons are not being blocked by your ISP.
So, a visit to our
review on the Best VPN services
 will help you to choose the one fitting your needs.
If you liked this guide on How to fix Kodi error "Check the log for more information", please share it with all your friends; they will be very grateful.
Have a great day!