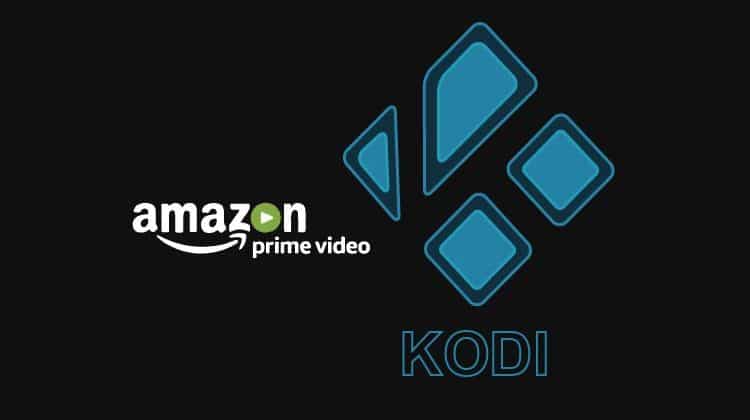 This guide will take you through installing, configuring, and using the Amazon Prime Video addon on Kodi. The addon is available for both Kodi 18 and 19 .👍
Amazon Prime Video is one of the most popular streaming services. The streaming service offers a wide array of content, and you can use it to watch movies and TV shows on demand. Prime Video was initially available to residents of the United States, United Kingdom, Japan, Germany, and Austria, but it's now available worldwide (except for Mainland China, Iran, North Korea, Russia, and Syria).
On top of that, you'll be glad to know that you can also install and use Amazon Prime Video on Kodi. This is great news for Kodi users who have an Amazon account, as they can now consolidate all their streaming activities on a single platform.
Today, we'll show you how to install and use Amazon Prime Video on Kodi.
Pre-requisites
Before you install Prime Video on Kodi, there are a few pre-requisites:
Kodi.tv Version of Kodi: You will need to install the installer version of Kodi to stream videos on Prime Video. The versions provided by stores such as Microsoft Store do not have the capability for streaming on Prime Video as they do not support Widevide CDM (more on that later).
A Prime Video Account: Prime Video Kodi addon doesn't provide free access to the streaming service. Rather, it allows you to stream videos from the platform through Kodi, so you'll need an active Prime Video account.
With that out of the way, we can now proceed to install Prime Video on Kodi.
How to Install Amazon Prime Video Kodi Addon
Prime Video Kodi addon is not available on the official Kodi repository (although it's not illegal), meaning that, to install, we'll first need to enable "unknown sources."
Here's the procedure for doing so:
Enabling Unknown sources
While on the Homepage, open Settings by clicking the cog button.

On the system page, select "System."

Hover over Addons and enable Unknown Sources.

Kodi can now install addons from third-party sources.
Downloading Prime Video Repo
Prime Video is hosted within a repository known as Sandman79s. The repo doesn't have a direct download link that you can use on Kodi, so you'll need to download it on your device. In the case of Firestick, you can use Downloader to download the file. On other devices, you can use your browser.
Below are the specific links:
Kodi 18 Leia – https://iwf1.com/kodi/repository.sandmann79.plugins
Kodi 19 Matrix – https://iwf1.com/kodi/repository.sandmann79-py3.plugins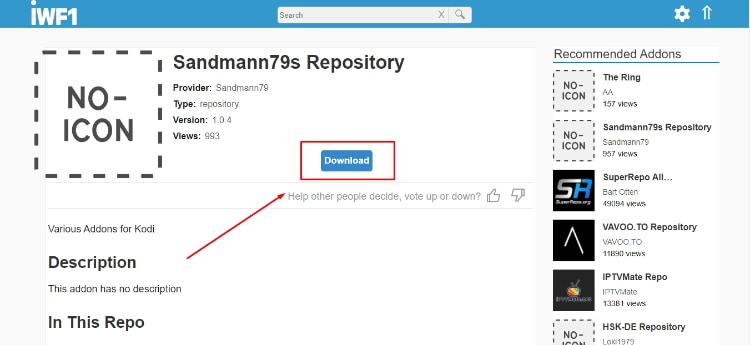 After downloading the file, store it in a place of your choice that is easily accessible.
Installing Sandman79s Repository
As for this procedure guide, we'll use the file corresponding to Kodi 19 Matrix; however, a similar procedure applies to Kodi 18 Leia.
Now, go back to the Kodi home screen. On the left-hand side menu, click "Add-ons."

On the top left side of the screen, click the open box icon.

Select "Install from Zip File."

Now, navigate to where you stored the repo's zip file and click it.

You will receive a notification when the repo installs successfully.

Install Prime Video Kodi Addon
While on the same page, click "Install from repository."

Select "Sandman79s Repository"

Select "Video Add-ons" and then click on "Prime Video."

You will now get an "Install" option. Hit it.

You'll get a pop-up with all the dependencies required to be installed along with the addon. Click OK.

Prime Video Kodi addon will now install. After the process is complete, you'll get a notification.

Unblock More Titles on Amazon Prime Video
Before proceeding with setting up and using Prime Video on Kodi, it's important to note the streaming service uses geo-restrictions to curate titles for specific countries and regions. And as it's always the case with such restrictions, some countries will have fewer titles than others, with some even having half.
👉 To get the most out of Prime Video, you should use a VPN and connect to the US, as the region has the largest library; this will unblock new titles that would otherwise not be accessible.
✋ However, most VPNs are blocked by Prime Video, so you'll need to choose yours well.
The Best VPN for Streaming
The best VPN for Prime Video and streaming in general is Surfshark. The Surfshark VPN manages to bypass streaming restrictions, and it also provides excellent speeds and privacy. Here are a few highlights of Surfshark:
⚡ Superb Speeds: Guarantees a smooth live streaming experience.
🌍 Huge Server Network: You can connect to a nearby server for a fast and stable connection.
😲 UNLIMITED Devices: Connect dozens of devices at the same time!
🔑Unblock Anything: Safe access to censored apps, websites and torrent sites.
😎 Best in Privacy: The VPN doesn't keep any activity logs, and so your activities are only known to you.
🔐 Top-notch Security: This VPN uses AES 256-bit encryption and provides multiple protocols alongside other security features such as a kill switch, DNS & IPv6 protection and WireGuard.
💳 30 Days RISK FREE Money-Back Guarantee: In case you do not like the service, you can get every penny back if you cancel within 30 days!
Using the link below,
you can get the VPN at 82% off
!
How to Configure Amazon Prime Video Addon on Kodi
Since the Prime Video Kodi addon provides access to a complicated content library, the addon has lots of configuration options. However, they are usually optimized for the average user, so you won't need to do much except login.
Go to the home screen and open the addon you've just installed.

The following settings screen will pop up.

If you see something that you can adjust to fit your preferences better, you can adjust it. Otherwise, go to Connection and click Sign In.

You'll be given an option to enter your prime video email address. You can then click Ok.

Now, enter your password and click Ok.

You will then get a notification that you've been logged in successfully.

From there, go back and open Prime Video.
How to Use Prime Video on Kodi
The Prime Video Kodi addon brings the Kodi ecosystem to Amazon Prime, and it simplifies everything into categories. When you log in, you will see your profile, and you can change it by clicking on it to see the other options.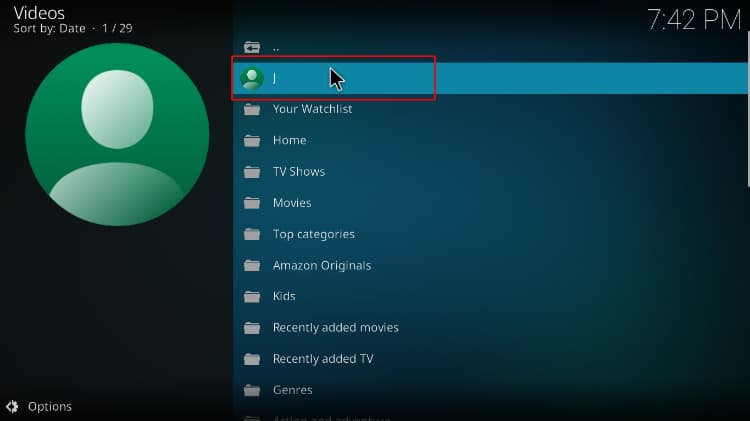 Below it, you'll find broader categories such as Top Categories, Movies, TV Shows, Recently Added, etc.
Within those categories, you'll now find more specific genres.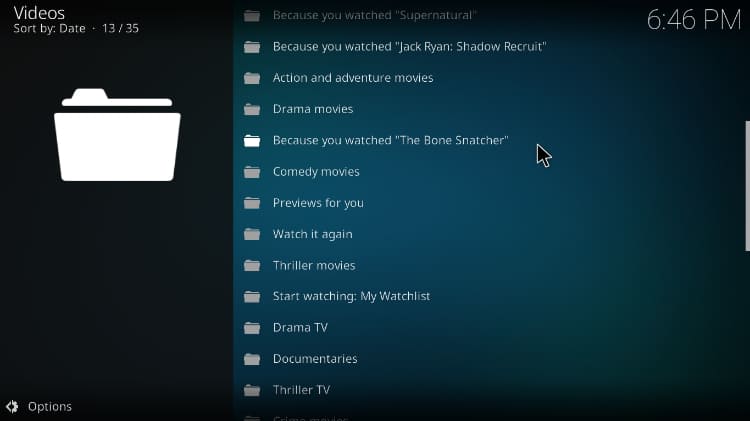 You can then choose a title that you want to watch.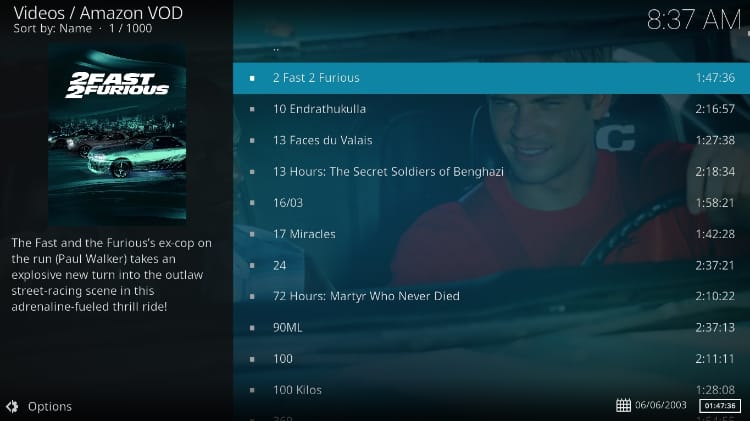 Prime Video Kodi Addon is similar to the app function-wise in that it lets you continue watching, skip intros, etc. When you click Continue Watching, you'll find the various titles you are currently watching.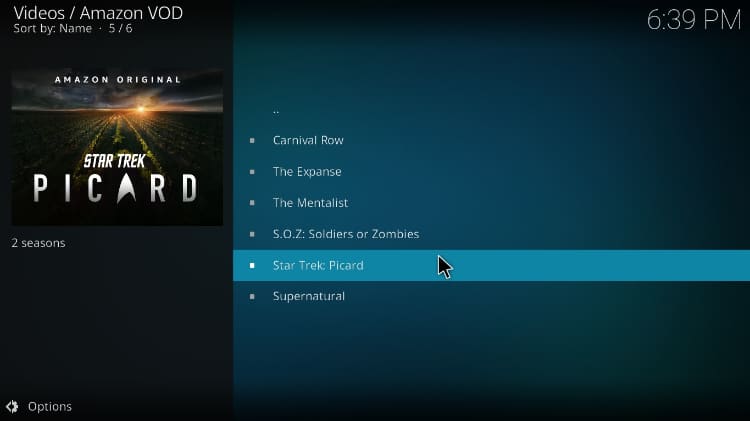 You can then select a season and episode.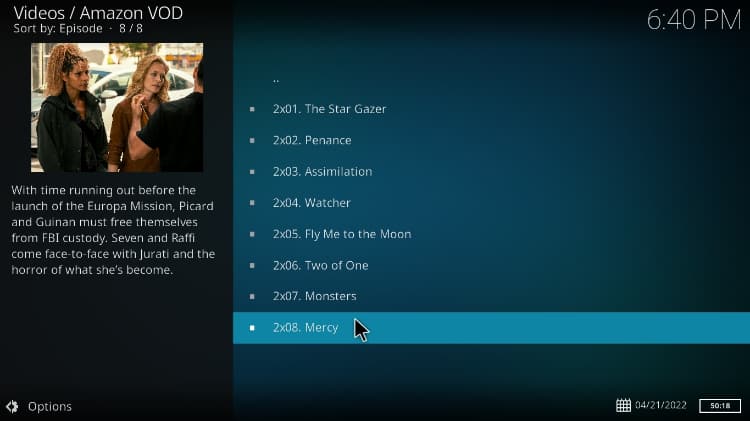 For the first time streaming, you'll be prompted to install Input Stream (other addons may have already installed this one) and the then the all-important Widevine CDM (As mentioned, this functionality won't work with some store versions of Kodi, so download the software from kodi.tv/download). Click Install WideVine.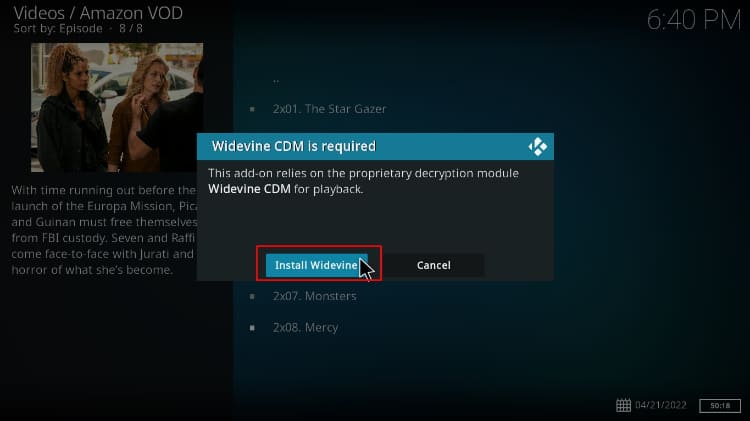 Next, accept the terms and conditions (two of them).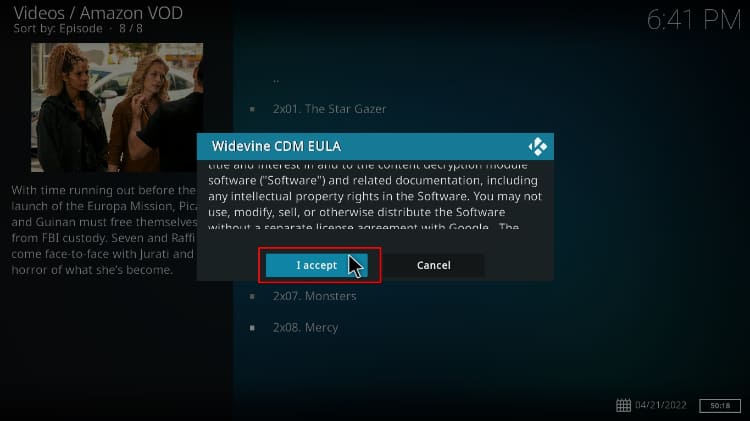 You'll then get a notification that the installation was successful.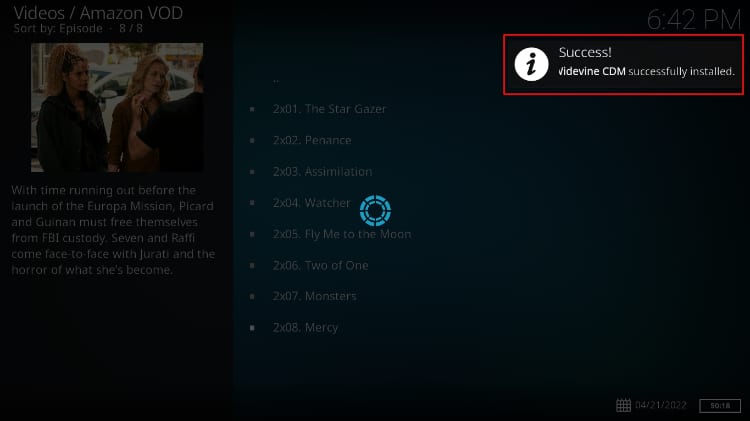 You can now start streaming.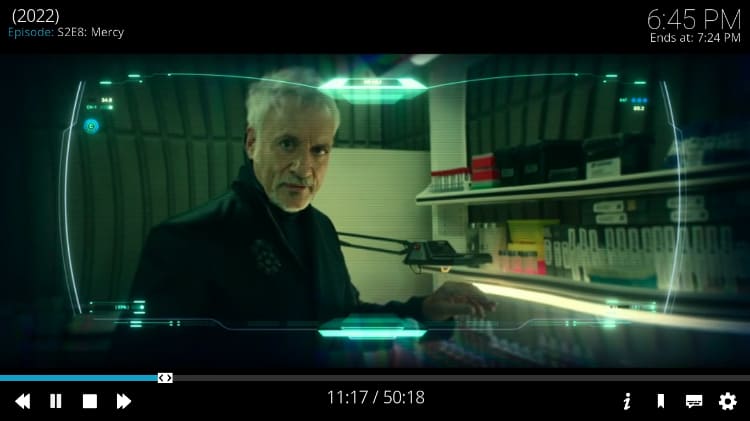 Note that you can even skip intros and recaps.
By last, you may want to visit our guide on How to install & Use Netflix on Kodi
Wrap Up
Prime Video Kodi addon lets you consolidate your streaming options by moving the streaming service to Kodi. The addon is not available on the official Kodi store, but the guide above should help you install, set up, and use the service.
Enjoy!