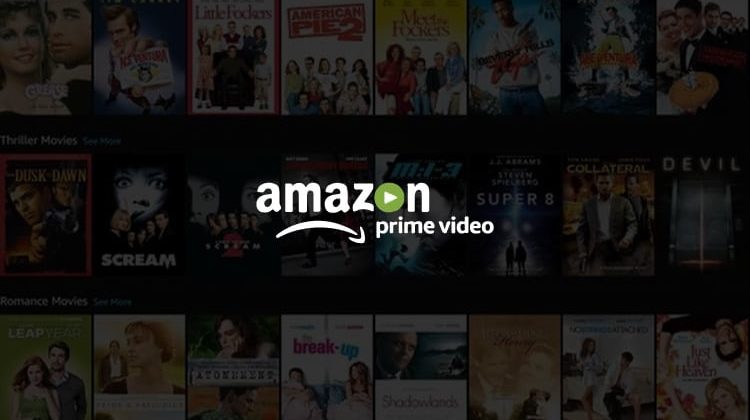 Amazon Prime Video is an excellent streaming service that has grown in popularity, due to the huge amount of titles available. However, users relocating or traveling abroad often face an annoying "This title isn't available in your location" message, when trying to access stream titles they used to. This article will take a close look at this issue and point a solution.
One can bluntly say Amazon never fails to jump in on any good deal, and it's hard to argue with that. Yes, this is regarding the company's streaming service Amazon Prime that is much akin to Netflix. Amazon Prime allows you to watch movies and TV shows from all around the world. Better yet, you can even rent movies and TV shows that aren't free.
The service has gained popularity, especially in Australia, the UK, and the US. So, you've subscribed to it and want to watch that show everybody in your office has been talking about, but then you stumble upon an error message. You're suddenly staring at the "This title isn't available in your location" message.
Amazon Prime Video "This title isn't available in your location"
Well, you aren't the first to encounter this message. The good thing is you can easily get around this hitch and enjoy that title. In this article, we'll show you how to go about this in a few simple steps. Before we start, let's get down to the brass tacks of why you see that error on your screen.
Amazon's streaming service Prime is available in over 200 countries, but the libraries offered aren't similar. This is because of the imposed licensing restrictions. Some content is limited to libraries of certain regions. The US plausibly has the best library as it offers a wider selection of top-rated TV shows and movies.
If you are outside the US and try to watch a US-only TV show, you will be hit with the "This title is not available in your location" or "This item is not available in your country" message.
Other reasons for "This title isn't available in your location" issue on Amazon Prime Video
You may also get the error message if you have recently traveled outside the subscribed country. If you reside in the US but travel abroad, you'll likely get this message when you try to watch a movie or series that you followed back in the US.
You switched to a different payment method from the one associated with your account. This is another common reason that can bring about the error message. Amazon allows you to change the payment method, but an invalid/unsupported credit card or one outside your home country may cause the error.
Using an unreliable VPN or connecting to a server located in a country where the titles aren't offered. Amazon blocks some VPNs and, therefore, won't hide your location. In other cases, you might have connected to a server in a country where that title is unavailable.
Browser extensions, firewalls, or anti-virus software. Anti-virus and firewalls may block information that can break location services. You might need to disable these applications to get the content you want.
Now that we've established the why, let's dive straight into how to get around this.
How to avoid "This title isn't available in your location" issue on Amazon Prime Video
You need a reputable VPN to access this or that title that isn't available in your location on Amazon Prime Video. The VPN tunnels your traffic via an intermediary server in the location you choose. From their end, Amazon will think that you are in that location and offer you that region's library. The VPN thus hides your real locations. Besides that, it also encrypts your traffic.
Unfortunately, this whole process isn't as simple as it sounds. Amazon Prime, just like its older sibling Netflix, doesn't take VPN usage lightly. Amazon uses VPN-detecting software. The software actively blocks VPN traffic; therefore, not every VPN in the market will allow you to access geo-restricted content.
If you use a blocked VPN, you are likely to get a proxy error that is 'Error 4601.' To avoid being caught up in this snag, here are some of the reliable VPNs you can use.
The recommended VPN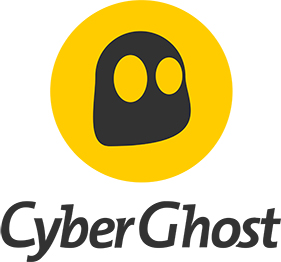 Look no further than CyberGhost VPN if you want to enjoy a smooth, no-lagging experience. It offers fast, reliable, and unlimited speeds ideal for streaming high-quality video. You can choose from any of the 7.200 servers spread across the world in 90+ countries. Additionally, this VPN service has native apps for various streaming devices.
Its lucrative features include a military-grade AES 256-bit encryptions, a strict no-log policy, a kill switch, IP and DNS leak protection, torrent support, secure protocols among others. CyberGhost VPN offers friendly customer support and a 45-day money-back guarantee. The installation and set-up process is also easy.
Best CyberGhost VPN features:
Widespread VPN server network of 7.200 plus VPN servers
Unlimited bandwidth and traffic
P2P/ torrenting dedicated profile
Highest possible speeds
Unlocks various streaming services
Simultaneous connections of up to 7 devices
45-day money-back guarantee
and what is better at the special price we managed to get for our readers:
Best Deal: $4.99 $2.11/month.
45 Days Money back guarantee!
Other VPN alternatives
Other solid alternatives you can use to unblock Amazon Prime Video are: ExpressVPN, NordVPN, and Surfshark.
How to change the country for Amazon Prime Video
Amazon has a provision for changing the region associated with your account. You'll need to enter an address corresponding to the new region for this. Note that changing the country will entirely change your Amazon account, including the store where you shop.
It does seem quite a lot of trouble just to unblock Amazon Prime content. Fortunately, there is an alternative that will allow you to access the library you want and surpass the "This title isn't available in your location" issue on Amazon Prime Video
How to unblock Amazon Prime Video with a VPN
Choose the right VPN, CyberGhost or a VPN from the alternative list.Here are some of the factors to consider when choosing the VPN:

Fast speeds
Stable connection
Server locations offered

The next step is to subscribe and install the VPN application compatible with your system.
Once you've logged in, connect to a server located in the country with the library having the movie or series you want. We recommend using the server with the lowest load and fastest speeds.
Log in to your Amazon Prime, and you will find the content you want. Enjoy!
Wrap Up
If you encounter the "This title isn't available in your location" error message while using your Amazon Prime Video, worry not. With the above guide, you can get around the set geo-restriction on the content you intend to watch.
We hope this article on Amazon Prime Video: "This title isn't available in your location," may help you surpass the issue so you won't have to miss out on your favorite TV show/movie anymore.
Have a nice streaming!