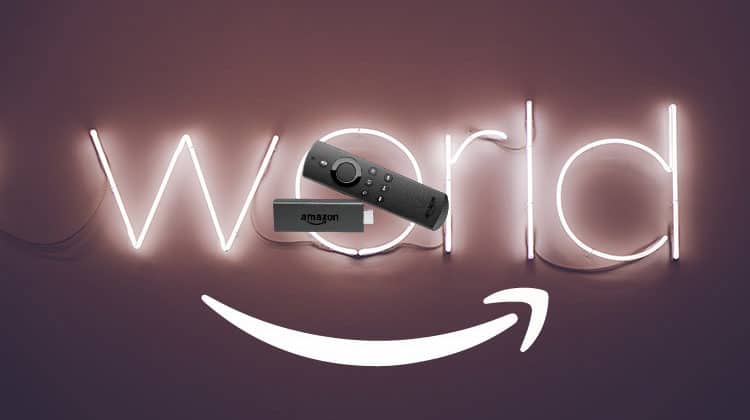 Picture based on a Photo by 2Photo Pots on Unsplash
This guide shows you how to change your Firestick location/ country to access geo-restricted apps. Screenshots accompany the guide, and it works for all iterations of Firestick/ TV Cube.
If you own a Fire TV/ Stick device, you have likely found out that there are some apps you can't download on the Amazon App Store. This is because Amazon provides apps depending on the country of device registration.
For example, BBC iPlayer & ITV Hub are only available in the UK, while apps like HBO Now & Tubi TV are only available in the US. The same also applies to lots of other apps that offer geo-restricted services in various regions. Further, you may not even get some updates if you are not in a country selected for the specific updates.
To make the best out of your Firestick, you'll need to know how to change your Firestick location. This guide will help you accomplish that.
How to change your Firestick location
To change your Firestick location, you will only need a smartphone or a laptop.
Head over to the Amazon website and log in using your account. Hover over Account & Lists on the top right corner of your screen and select Content & Devices.

You'll get several options. Select Preferences.

You should see Country/ Region Settings. Click the option.

It should now provide a Change button that opens a form when clicked. Fill in the form with your details (they don't have to be correct). You can then click Update.

If you have filled every box, you should see a success notification, and the country of registration should change.

From here, you now need to make the changes take effect to re-register:
Here's how to re-registering your Firestick device:
While on the home screen, click Settings and then

Now, click on your Amazon Account.

Select Deregister

Firestick will now prompt you to register your device again. Re-enter your Amazon account information to register your Amazon Fire TV, and it should now move to your preferred country.
How to access content in geo-restricted apps
After changing your Firestick location, you should now be able to access geo-restricted apps on the App Store. However, these apps will still not be usable as the content is also geo-restricted. To access content, you will also need to change your IP address.
👉 This can be done using a VPN. This is basically an online tool that encrypts user activity and sends it to a remote server. This server then spoofs the user's IP address to make them appear anonymous.
For example, if you installed an app that is only available in the US, you would need to connect your VPN to a server in the US. This will make the app think that you are located in the US and provide you with content.
That said, you will also need to choose your VPN carefully as not all are suitable for streaming.
The VPN we recommend
The best VPN for Firestick at the moment is IPVanish. This is because the VPN provides an excellent balance of speed, privacy, security, and anonymity. Here's why it's our VPN of choice:
⚡ Superb Speeds: Guarantees a smooth live streaming experience.
🌍 Huge Server Network: You can connect to a nearby server for a fast and stable connection.
😲 UNLIMITED Devices: Connect dozens of devices at the same time!
🔑Unblock Anything: Safe access to censored apps, websites and torrent sites.
😎 Best in Privacy: The VPN doesn't keep any activity logs, and so your activities are only known to you.
🔐 Top-notch Security: This VPN uses AES 256-bit encryption and provides multiple protocols alongside other security features such as a kill switch, DNS & IPv6 protection and WireGuard.
💳 30 Days RISK FREE Money-Back Guarantee: In case you do not like the service, you can get every penny back if you cancel within 30 days!
You can create an account using our exclusive 81% discount.
👍 Get 81% of IPVanish!
Setting up IPVanish on Firestick
IPVanish has a Firestick version that is already available on the Amazon App Store. Here's how to set it up.
From your home screen, go to Find and then click Search.

This should allow you to search for an app. Type IPVanish.

The app should be displayed as the first option. Select it.

Now, click Download.

After the download and installation, you'll now get the Open/ Launch Now option. You can then log in using your credentials.


After signing into the app, you can then connect to a server in the country of your choice and stream without borders!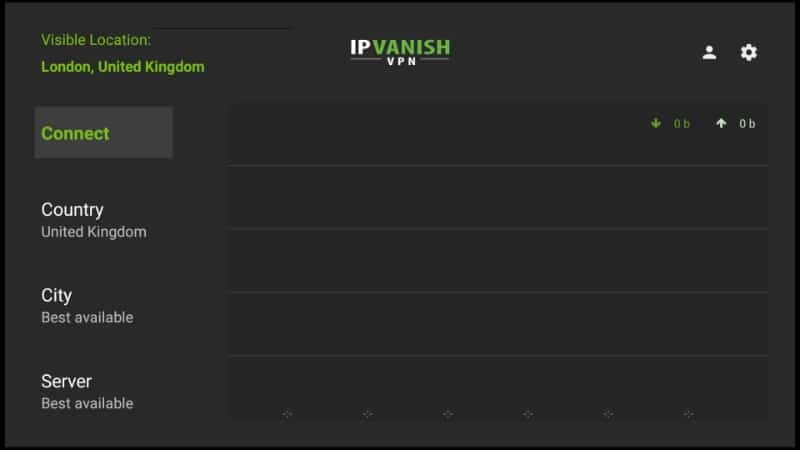 How to sideload apps on Firestick
More Firestick Guides
Wrap up
Changing your Firestick location is a handy trick that makes it possible to download geo-restricted apps and get the latest Firestick updates. The guide above should help you switch between countries with ease and even change your IP address to unblock geo-restricted content.
Enjoy!