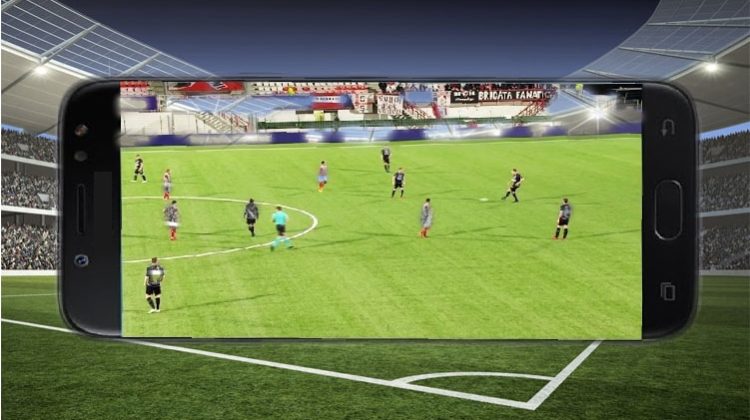 If you are a football fan but often you are on the go, here you have the best free apps to install on your Android phone so you can watch Live Football everywhere.
When football season arrives, you want high-quality, uninterrupted action. It's challenging to keep up with every second of the game and enjoy rooting for your favorite team if the service glitches and you miss most of the game. In past years, people got their sports fix by streaming live sports content. Live content streaming became an explosive trend with billions of people participating. Due to this overhaul of content streaming, fewer people are watching sports using paid programming, which means broadcasting networks are losing money.
In addition to losing money, TV broadcasting networks are losing popularity. At one time, a lot of people sat in front of the TV to watch their favorite sports, which gave broadcasting networks higher ratings, but with a variety of apps being available on streaming platforms, such as Kodi, and cell phones, such as Androids, broadcasting networks don't stand a chance. While these stations provide media people want to see, it's not as convenient as it once was to sit on the couch in front of the TV and view your favorite shows. Android apps allow you to stream your favorite content on-the-go and even watch Live Football on Your Android Phone. Due to this innovative technology, different laws have been put in place that makes it harder for users to stream content freely, which means the use of a lot of available Android streaming apps are illegal to use. Due to these changes, some apps have increased their prices while apps that were once free to use now offer paid subscriptions for people who want to use their app and its features, which makes streaming live football content on your Android Phone or in any other streaming device a lot more complicated than it has ever been.
Why You Should Use a VPN When Streaming Online
A lot of people believe purchasing a VPN (a virtual private network) is a waste of money. The good news is VPNs are not as expensive as you may think, and they offer different safety and protection benefits for your network and files on your computer or other streaming devices. So, what makes using a VPN great?
Enhanced Security

When you're browsing online, you'll need safety and privacy, and using a VPN gives you both things. When you use a VPN, your files and network are protected from hackers, which means only you can access your information. If you're always on-the-go, there's a good chance you've become close friends with public Wi-Fi. Public Wi-Fi may be the best thing you've ever encountered, but not when safety and security are involved. A VPN protects your data and prevents it from ending up in the wrong hands, so situations, such as identity theft, are not as much of a threat.

Bypassing Georestrictions

Price matters but just as important is your privacy. Using a VPN helps you remain anonymous, which means you can browse internet sites without anyone being able to track you, including your ISP (internet service provider). What's the benefit of remaining anonymous? A lot of popular websites, such as Netflix, only stream to specific locations. If you reside in an area that Netflix does not allow access, you can't view any of their shows or movies. Good VPNs, like Surfshark, allow you to choose a location, which means you can set your location to an area where Netflix and other streaming services allow content streaming.

Cost

Surprisingly, a VPN service is not expensive. Most VPN service providers offer different packages that allow you to pick and choose which features you need the most. Various package options are good to have because you don't have to worry about paying for features you don't use. One of the best services out there – Surfshark – even offers a free trial so you can test its service out! However, that's not the best thing with regards to cost. The best is that we managed to get an exclusive 82% of Surfshark.
Best Apps to Use to Watch Football on your Android Phone
Live NetTV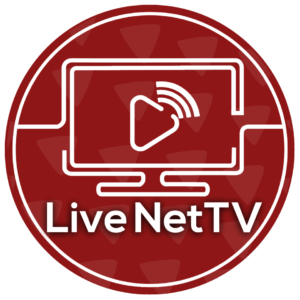 Live NetTV is a live streaming app available on Android devices that will enable you to stream content from different countries, including India, Pakistan, UK, US, and other countries. If you're interested in getting a variety of content, Live NetTV has over 650 channels. The Live NetTV app is ideal for everyone, even people who are new to using streaming apps on their phones. Check out our detailed guide on installing Live NetTV here. This app provides a simple interface that makes it easy to watch Live Football on Your Android Phone or in any other streaming device. There are a variety of genres that allow you to find different media with ease. If you're a live sports fanatic, Live NetTV has a lot to offer. With this live streaming app, you can watch all live sports from around the world.
What Are the Best Features of Live NetTV?
Live NetTV has a variety of quality features, including:
Support for Chromecast users
Over 600 live streaming channels
External player support for videos
Free streaming of all media
Straightforward interface
High-quality live streaming
Sportz TV

This is a newer app for Android boxes and devices and many people aren't yet familiar with it. It is, however, one of the best sports apps out there and needs to be in your toolbox if you're a fan of sporting events like I am! A great feature of Sportz TV though is the fact that you're not just restricted to sports like so many other addons and apps. With Sportz TV you also get access to News, Entertainment, Movie channels, and even Kids shows. Basically there is something for everyone with Sportz TV and of course Live Football, you can watch on Your Android Phone. Check out how to get it onto your Android device here.
What are the best features of Sportz TV?
You can get close to 6500 HD and SD channels with this app.
Regular TV shows in addition to sports content
Simple and easy to use interface
HD quality streams
Kodi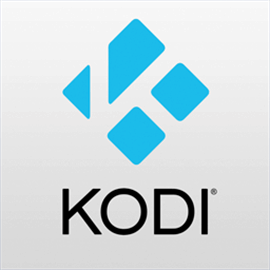 I know that this post is about apk's, but you can install Kodi as an apk, and installing the right Kodi Addons, it is an absolute must for sports fans so I had to include it. If you are new to Kodi, here you have a complete guide on installing and using Kodi on your streaming device.
Rising Tides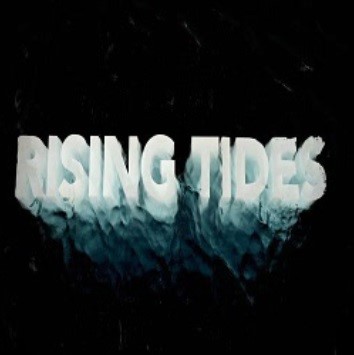 Many Rising Tide users consider this addon to be one of the best for the Kodi platform. This addon gives you access to previous and live sports content in an easy and intuitive way, making the search of the link for the event streaming, a breeze.
Here you'll find any kind of sports, but football is the king  with streaming categories like:
Football Highlights
Sport Channels
Live Football
each one of these categories will provide the links for the football streaming you are looking for, especially the Live Football, as it will list event to event with the starting hours event name and information on if the link of the stream is already active or not.
To install this excellent Kodi Addon, just check our Rising Tides Install Guide.
Sport365.Live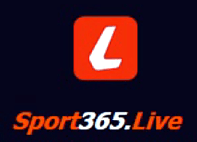 Sport365.Live is a Kodi addon and is one of the best options when it comes to watching sports online. The addon provides smooth functionality and doesn't have a lot of ads. This sports app features different sports content from a variety of popular stations and networks, including AD Sports, Sky Sports, WWE Network, Sports Klub, and a variety of other sports networks.
What Are the Best Features of Sports 365 Live?
The best features of the Show Sport TV app include:
Free to use
Over 85 live sports channels
Built-in video player with extensive support
Easy to use
No account needed
To Install Sport365.Live check our Install Guide
Tips for Using Android Live Streaming Apps
Use More Than One
Two is always better than one. If you're interested in streaming sports content, you need at least two streaming apps. There are great sports streaming apps available, but there isn't one streaming app that has all the features, bells and whistles, and content you need, so it's best to use at least two sports streaming apps, if not more.
Paying is Okay
It's okay to pay for sports streaming apps. Paying for these types of Android apps gives you access to more content and streaming access than many free sports streaming apps. Some of these apps offer monthly plans that help you save money and get the content you want. You have to consider that paying for an app that gives you the content you're actually interested in vs. a cable subscription that only has one channel you want will still save you money!
The bottom line is, there are a lot of Android apps available to stream live football content and a variety of other sports content. Whether you are streaming long-term or short-term,
using a VPN provides the privacy and security you need to stream
with peace of mind;  y
ou don't have to worry about blocked content or someone accessing your personal data to drain your bank account
. Using a VPN is like having a bodyguard watching and protecting your every move while you're browsing the internet.
So, always use a Good VPN Surfshark, and have nice streaming!
We hope to have helped you watch Live Football on Your Android Phone. If so, please share this article with your friends and leave us your comments on the provided section below.
Have nice football streamings!