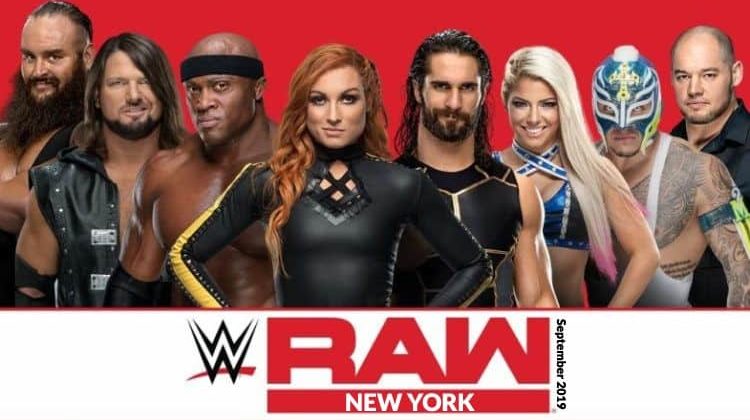 The fans of WWE around the world, usually would need to wait for weeks for the event stream to be available freely or they would need to subscribe to a payed streaming service. Fortunately there's a chance to Watch WWE RAW New York Live for free on Kodi and Android, using the best streaming apps; just keep reading.
WWE RAW fever continues to spread across the United States and we all are waiting for the super-congregation of all-stars on September 9 in New York City. The night features Seth Rollins, AJ Styles, Luke Gallows, Braun Strowman, Drew Mclntyre, Ricochet, and Karl Anderson. Oh no, we aren't going to miss out the WWE ladies. The WWE RAW show at Madison Square Garden is also going to feature our favorite Becky Lynch along with Alexa Bliss and Natalya. Here are the details:
WWE RAW
Madison Square Garden
New York
September 9, 2019
19:30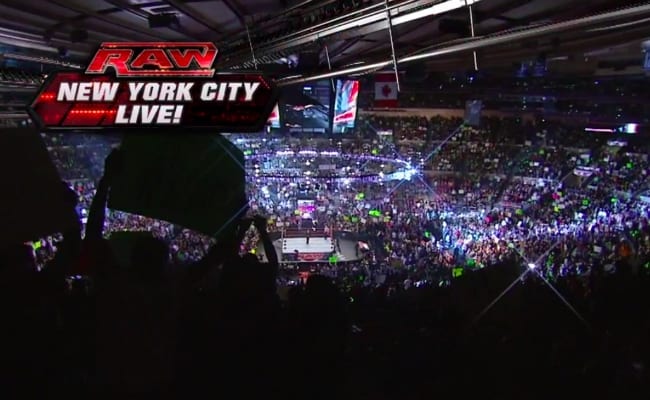 Yes, we know everyone doesn't belong to the US only and there are millions outside the US who eagerly wait for the weekends to watch their favorite athletes do the impossible. The WWE Universe continues to grow so does the desire to LiveStream all WWE events. Thanks to some impressive streaming devices and media organizers, we can now watch the action live from the comfort of our homes.
Today we are going to guide you about live-streaming WWE on different devices. There are Firesticks, Fire TVs, and many other platforms which really do the job well but it takes some doing. There are scores of add-ons for various media organizers and you must have used some of these but the point is to use something reliable and effective that doesn't compromise on quality.
When it comes to Live Streaming of a sporting event, it basically is about speed, HD quality, and smooth streaming. Loving WWE means that you don't want to miss an event otherwise you lose the plot and the hype that creates the intensity of the fever for the upcoming night. To make sure you don't miss an event, you need some reliable Live Streaming sources at your disposal.
VPN is a MUST for the WWE!
 Call it a disclaimer or whatever, we'll never recommend live streaming any media content without first protecting your network, device, and identity. A Virtual Private Network is the only solution to deal with the issue because it is obvious that you can't sacrifice your love for WWE.
Live Streaming WWE outside the United States means that you are going to face geo-restrictions. Using a VPN can enable you to set a virtual IP address from the United States and the channel will not be restricted on your device.
A VPN also protects your network from being detected by the government agencies. The reason is simple, your ISP doesn't recognize your internet connection when the VPN masks the credentials by creating a virtual tunnel. It means that you will not face copyright infringement issues because your connection remains encrypted
Live Streaming requires top-speed and the ISPs often tend to slow down the speed during the peak hours. But when you use a VPN with a virtual IP address, your ISP doesn't even recognize your connection as premium or basic. So it continues to receive premium speed even during peak hours.
Install the Best VPN Service
There are various VPN services and some are actually doing a tremendous job. We recommend VPN for multiple reasons.
It offers timely updates.
Surfshark, runs in the background without conflicting with other software running on the device.
It assigns the most suitable IP address for the type of content you access online.
The encryption is fool-proof so your device doesn't find a way to leak data or real credentials across the network. Your ISP doesn't stand a chance of accessing your browsing history and personal information, and
It works across any device you can think of and has servers all over the world.
As you can see there is lots to recommend Surfshark when it comes to choosing the best VPN for your streaming needs. One other factor to consider is price and that's where I can really help you! You see for readers of this site we managed to get an exclusive 82% of Surfshark.
How to Watch WWE RAW New York (NYC) on Firestick and Android
You don't have to pay for anything so it is always exciting to access such a precious sporting event without having to worry about your wallet. There are different methods you can use to live stream WWE on Firestick and Android.
WWE Network (1st Month Free)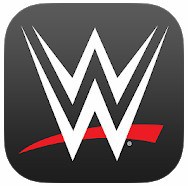 WWE Network is basically the only official source to WWE live events. The best news is that you get a one-month free subscription upon registration. Most of the media content management platforms now offer free months trial and WWE Network is no exception to this. Remember, you need to provide the payment method at the time of the registration; but as long as you cancel before the trial period is over you won't be billed!
WWE Network faces geo-restrictions outside the United States so a Good VPN like Surfshark becomes a MUST in order to access the service because, through VPN, you can disguise your network's IP address. Check out the wwe site at https://www.wwe.com/watch-wwe-network-on-android for more information on this option.
Mobdro
This is a promising Android Application that features sources to Live TV from various countries. The good news is that you can access WWE Network through this app. You'll have to download Mobdro from the Aptoide as Play Store doesn't host this application. If you don't have it so far, you need to check out our guide to install Aptoide on Firestick or Fire TV; then, or if you've already done this, check out this post for details on installing Mobdro on your Android device.
Watch WWE RAW New York on Kodi
Kodi stands out as the most popular media organizer and can be installed on top of Android, iOS and Windows to name just a few operating systems. The best part is that its official and community add-ons offer a lot more than anything else. You can try scores of add-ons for sports.
As far as WWE is concerned, we recommend the following Kodi add-ons.
UK Turk Playlists
Arguably the best Kodi add-on, UK Turk Playlists continues to serve sports lovers across the globe. This addon offers IPTV streaming, Soccer, NHL, UFC, and WWE live events. You can use our guide to Install UK Turk Playlists Kodi add-on.
Sportowa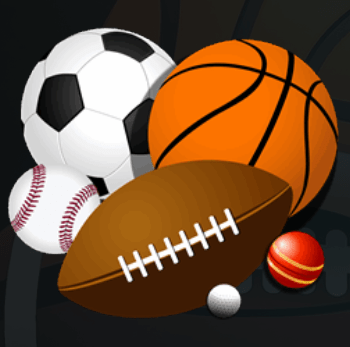 Unlike UK Turk Playlists and addons like Loki which offer a mix of sports and entertainment content, Sportowa is all about sports. This is a newer sports addon but is one that is showing a lot of promise. With multiple streams available for most sporting events, Sportowa is definitely a good option if you're a fan of sports and sporting events. Check out how to get Sportowa on your Kodi by following these simple and easy instructions.
Conclusion
No WWE lover wants to wait for the recorded highlights on different sports channels outside the United States because that doesn't mean anything as they broadcast these events weeks after they take place. Using the above streaming applications and Kodi addons you'll be able to Watch WWE RAW New York on Kodi and Android live from your sofa.
But, remember, one way or the other, you'll need to surpass geographic restrictions and stay away from copyright violation legal charges. Only using a Good VPN like
Surfshark
you'll be protecting your internet connection and achieving such goals!
Check out the links we've provided to Watch WWE RAW New York on Kodi and Android and enjoy the battles!
Have a great WWE RAW New York streaming!
Disclaimer: BestDroidPlayer is in no way affiliated to any streaming application and its addons. We do not support the consumption of illegal content; so, the content provided here is only informational. If you decide to use it in any way, we advise that you use a VPN.