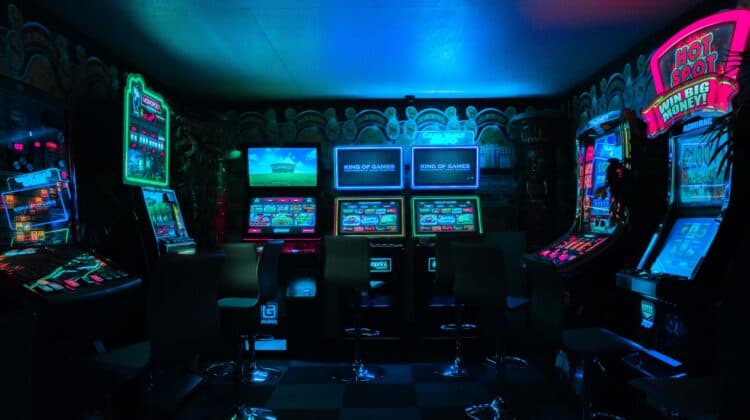 At the end of 2022, the online gambling market in New Zealand was worth approximately $350 million. This value has increased incrementally since 2020, but is expected to grow at a more exponential rate as new overseas operators enter the marketplace.
More specifically, the market is expected to peak at a value in excess of $600 million by 2025, with this growth likely to be driven by increased competition and the increasingly diverse range of payment methods available to players.
In this article, we're going to appraise three of the top payment methods at online casinos in NZ, while offering some hacks so that you can get the most from them.
Open a Prepaid MasterCard with Skrill
We'll start with Skrill, which is one of the most popular e-wallets in New Zealand and an obvious rival to PayPal (we'll have a little more on this particular payment method later in the piece). Skrill certainly allows for fast and secure transactions, while it doesn't charge a flat or percentage fee to account holders. This is a huge benefit, particularly when compared with most competing e-wallets on the market.
To get the most out of using Skrill, we'd also recommend making use of its additional features and functionality. For example, Skrill account holders can apply for and obtain a prepaid MasterCard, which allows users to transfer funds online, withdraw cash from corporeal ATMs and process virtual casino deposits (and withdrawals).
This prepaid MasterCard can certainly be deployed at your choice of Skrill casinos in New Zealand, while certain users may even be able to leverage so-called "VIP status" to unlock associated perks and privileges. By using this type of card through Skrill, you can manage your bankroll in a more efficient and disciplined manner, by dictating precisely how much you intend to wager each day, week or month.
Of course, you can also use online deposit limits to cap and manage your bankroll more effectively, with Skrill's prepaid MasterCard providing an additional layer of protection for your hard-earned cash.
PayPal
PayPal is the largest and most widely used e-wallet across the world, with the platform boasting 432 million users as of Q3 2022.
This represented an increase of three million users on a quarterly basis, as PayPal continues to enjoy incremental growth worldwide. If you do decide to wager at NZ casinos using PayPal (and a large number of operators now accept this payment method in the marketplace) we'd recommend potentially using separate accounts.
For example, you can open a personal, premier or business account on PayPal. If you own a business account, you should definitely open up a personal alternative through which to gamble, as this creates a clear separation of your finances and makes it much easier to manage your bankroll.
You simply need to use a different email address to open each account, while you should note that you can't use the same payment information on more than one account. However, the good news is that you can connect multiple debit and credit cards to your individual PayPal accounts, while also creating a direct connection to your bank account.
PayPal recently started to accept crypto payments across a selected range of tokens too, enabling you to access multiple payment options and funding sources through a single, secure interface on your desktop or mobile device.
Bitcoin and Cryptocurrency
PayPal now allows users to receive and send crypto assets including Bitcoin, Ethereum, Bitcoin Cash, and Litecoin, while online casinos in New Zealand also accept a similar range of tokens from their customers.
While Bitcoin remains a particularly volatile entity that requires careful and strategic bankroll management, it's also highly liquid, while 2023 is set to be a positive year for the token in terms of value and increased adoption across a larger number of casino platforms.
With the price of BTC set to rise as the rate of inflation falls (these two entities have an inverse relationship), many Bitcoin casinos will also continue to offer crypto-themed games and welcome offers to incentivise potential players.
When wagering with BTC, you'll need to choose a suitable and secure wallet. There are different types available, including 'cold' hardware wallets (which are corporeal in nature and serve as encrypted USB memory sticks) and 'hot' wallets that are completely digitised.
The former are less accessible but slightly more secure, making them ideal for holding large amounts of Bitcoin or tokens that are being staked or classed as investments.
Conversely, you can open a more accessible hot wallet online for managing your crypto bankroll, while using private keys to secure your transactions and safeguard your tokens while completing deposits and withdrawals in NZ.
We'd also recommend using a virtual private network (VPN) when betting with Bitcoin. After all, while tokens like BTC rely on cryptography and cryptographic hashes to secure your funds, aVPN can introduce another layer of network protection and encrypt all of your web traffic when betting online.