Background photo by Jose Morales on Unsplash
The MLB season is underway, and it is expected to run until October. This year's competition is back to the regular 162 games for each of the 30 teams in the American League (AL) and National League (NL), after a shortened 2020 season.
Watching the MLB without cable is, however, not the easiest task. The competition is usually broadcast regionally across various channels. If you don't live in the region or don't have cable, you may need to fork out $106 for the entire season or $25 a month. Of course, this doesn't sound interesting to most people, and we'll show you how to watch MLB games for free on Firestick.
Method 1: Official Subscription Services (Free Trial)
If you don't have cable, this may be the next alternative. Live TV streaming services such as AT&T TV and YouTube TV provide MLB games, but you will need to have a VPN if you are not in the US.
Both services provide a free trial (14 days and 1-month trials, respectively), so you can watch a particular round or several for free. However, it's important to note that these services are not the best option when it comes to regional sports streaming. These two don't usually come with all RSNs, and you will need to fork out extra money for the games. To avoid such, MLB.tv is a better option.
MLB.tv is the official MLB subscription service, and it's the best official streaming option for baseball fans. The service costs $105.99 for the entire season or $24.99 a month, and it provides all MLB games. However, the service also comes with a catch in that it is only suitable for out-of-market games. MLB.tv doesn't let you watch your local team games live, and they are only made available 90 minutes after the final out. Fortunately, you can use a VPN to change your virtual location. In such as case, you'll need a VPN will multiple US cities and is suitable for streaming, such as Surfshark.
That said, all the above apps are only useful for a few days if you don't want to pay, so you may need a longer-term solution.
Method 2: How to Watch MLB Games using free third-party apps
⚠ Free Streaming Caution
Before we dive into how to watch MLB games for free using third-party apps, it's important to note that only a few sports are made available for free. This means that some of the streams you get from free applications may be pirated, and this is illegal in almost all countries.
To curb piracy, broadcasting houses are increasingly partnering with ISPs and governments to track down culprits and block illegal streams. This means that you can easily receive a copyright infringement notice from your ISP or that some streams won't work for you as your ISP has blocked them.
A VPN helps you overcome these two challenges by encrypting your traffic to hide your activities from any prying eyes and changing your IP address to make you anonymous and disguise your location. However, not all VPNs can offer the required privacy & security or even let you stream without buffering.
The recommended VPN
We tested all the Premium VPNs and the one we absolutely recommend is Surfshark.
Here are the Surfshark's main features:
⚡ Superb Speeds: Guarantees a smooth live streaming experience.
🌍 Huge Server Network: You can connect to a nearby server for a fast and stable connection.
😲 UNLIMITED Devices: Connect dozens of devices at the same time!
🔑Unblock Anything: Safe access to censored apps, websites and torrent sites.
😎 Best in Privacy: The VPN doesn't keep any activity logs, and so your activities are only known to you.
🔐 Top-notch Security: This VPN uses AES 256-bit encryption and provides multiple protocols alongside other security features such as a kill switch, DNS & IPv6 protection and WireGuard.
💳 30 Days RISK FREE Money-Back Guarantee: In case you do not like the service, you can get every penny back if you cancel within 30 days!
You'll get all this and many more advanced streaming and security features
for a cost as low as
:
Special Offer: $12.99 $2.30/month
30-Days Money-Back Guarantee
You can take advantage of this exclusive offer using the button below, and you will still be covered by their
100% money-back guarantee!
Best Apps to watch MLB games for free on Firestick
1. RedBox TV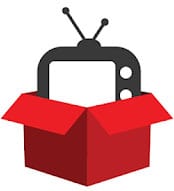 RedBox TV is a live TV streaming application that provides 1000+ live TV channels from 20 different countries and regions worldwide. The app features an easy-to-use interface that groups channels into categories such as Sports, Science, Kids, Religious Indian, UK, USA, Canada, etc.
The Sports section is the highlight of the app, and it contains 130+ sports channels from around the world. Here, you will find channels that carry nationally broadcasted MLB games such as Fox, ESPN, and FS1. All RedBox TV channels come with multiple links, and you'll also be able to choose between SD and HD.
How to Install RedBox TV on Firestick & Android TV Box
2. LiveNet TV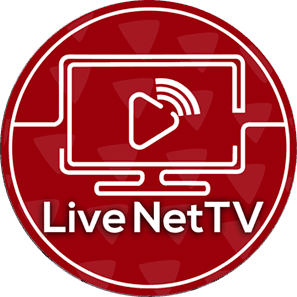 LiveNet TV is one of the most famous and most downloaded free streaming applications. The app mainly focuses on streaming live TV, and it features 800+ channels sourced from around the world. These channels are updated daily, and they are presented using a clean and easy-to-use interface, making the app quite user-friendly.
LiveNet TV also has a sports section that you can use to access FOX, FS1, and ESPN. However, the app goes beyond that to provide a live events section. This section lists all upcoming and ongoing events, and you'll be sure to find your desired MLB games.
See how to Install Live NetTV on Firestick & Android TV/ Box
3. HD Streamz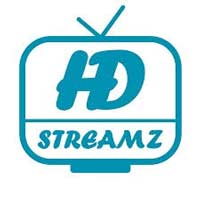 The first thing you'll notice about HD Streamz is its fantastic interface. The app sports an awesome material interface that makes it look like an official app. The interface organizes content in a unique way that makes it easy to get channels either according to countries or categories.
On the main page, there's a sports menu button that takes you to all sports channels. You can then scroll down to find MLB broadcasters or filter the channels by selecting the USA. There are 15 US sports channels, so you shouldn't have any issue watching any USA sport, leave alone MLB.
HD Streamz supports video overlay (known as floating style) using the HD Streamz player, and you can also enhance the experience by disabling ads.
How to isntall HD Streamz on Android TV & Firestick
4. TVTap Pro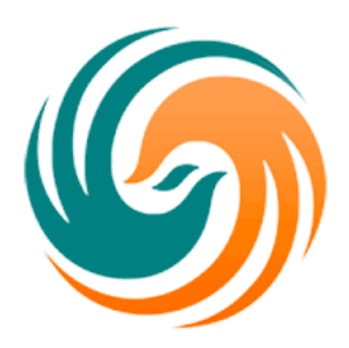 TVTap is another fantastic app you can use to watch MLB games for free. The app features an elegant and unique interface that lists channels in terms of both categories and countries. You can select sports channels by clicking the menu option and then selecting sports.
The sports section contains 150+ channels sourced from across the world, and these include even MLB Network. There's a search option to make navigation easier, and you can also filter the countries whose channels you don't want to see. Once you play a channel, it will play in a mini mode that allows you to change a player, change a source, or maximize the video. To enhance your experience, you can disable ads by allowing sharing of idle resources.
Check out how to install TVTap on Android TV & Firestick
5. SwiftStreamz
Swiftstreamz is another popular live TV app, and it's also one of the best apps to watch MLB games for free. The app features 700+ live TV channels, and these are well organized into various categories. Some of these categories are Sports TV, UK TV, USA TV, Kids TV, etc.
The sports section provides 140+ TV channels, and so you use it to watch almost any sport live. Among these is MLB, thanks to channels such as Fox, FS1, and ESPN. To make the app even better, you can hide channels from specific countries, choose your favorite player, and even request a channel.
How to install SwiftStreamz on Android TV & Firestick
Method 3: Watch MLB games for free using Kodi
Kodi is one of the best media streaming platforms and a trendy way of streaming live and on-demand sports for free. The app is available on the Play Store but not on the Amazon store, so you will need to sideload it first.
However, for Kodi to provide streaming links, you will need to configure it with an addon or two. Addons are basically small extensions that specialize in scouring the internet for links, providing loads of streams for almost any type of content.
There are thousands of Kodi addons, and you'll need to know the best working addons. We usually review the best and the latest in our Kodi addons section, but here are some of the best Kodi addons you can use to watch MLB games for free.
Note: Just like free streaming apps, third-party Kodi addons simply scrape for content from the internet. This means that you need to ensure that your VPN is active whenever you want to install or use any of the addons suggested below. Get Surfshark, now!.
Best Kodi addons for MLB
1. Q Sports (Compatible with Kodi 19)
Q Sports is a new Kodi addon and one of the best for watching almost any MLB game live. The addon is a spinoff of the Q Continuum Kodi addon, and it specializes in live sports. Once you open it, you'll find several categories: Live TV, Roja Direct, Soccer Streams, Sports Bay, etc.
The Live TV section contains about 24 different sports. One of these is Baseball, and you'll find all live and upcoming MLB games. The addon displays all games that will take place in the next two days.
Visit the Q Sports Addon Install Guide on Kodi!
2. Mad Titan Sports (Compatible with Kodi 19)
Mad Titan Sports is a spinoff of the popular Kodi addon, The Mad Titan. Just like its name suggests, the addon focuses on sports, and especially American sports. Its main menu has three sections: Sports Update (Kodi 18), Live Sports, and Live TV (Kodi 19).
Under Live Sports (both Kodi 18 and 19), you'll find American sports such as MLB, NBA, NHL, NFL, and College Sports. The MLB section contains MLB broadcasters as well as live and upcoming events. However, the app has several ways you can watch MLB games. The replay section provides full replays of all recent MLB games, the highlights section provides short highlights, and the Sports Network section provides US sports broadcasters. As if these are not enough, there's a section that provides links from sports streaming sites such as Batmanstreams. And here, you won't have to deal with the annoying pop-ups. What more could you ask for?
Here's how to install Mad Titan Sports Kodi Addon!
3. TVTap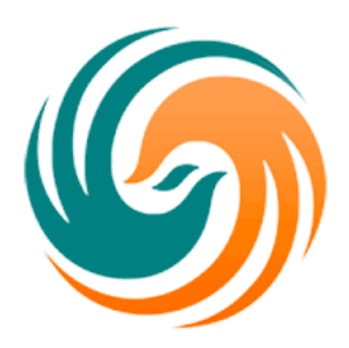 TvTap Kodi addon is the Kodi version of the TVTap Android app. The addon uses the same scrappers and provides the same channels and links, so it is a superb option for streaming MLB games. For ease of use, channels are aligned in categories that include Sports, Documentary, Entertainment, Movies, and News, among others.
Under the sports section, you'll find FS1, Fox, and ESPN.
Here's how to install TV Tap on Kodi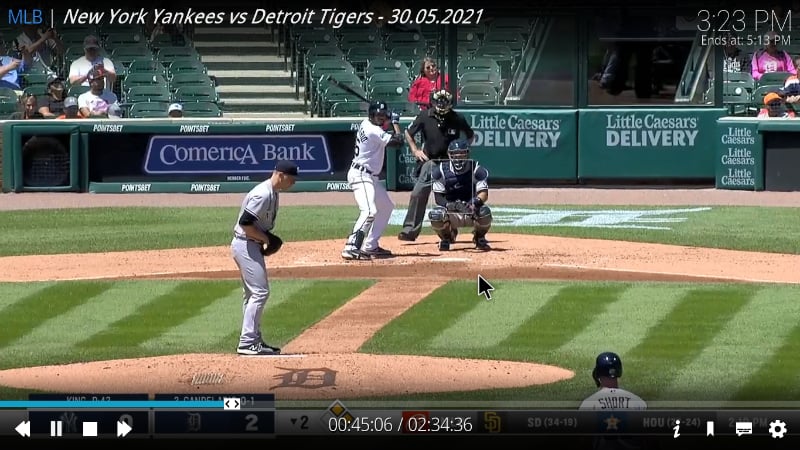 How about free sports streaming websites?
Free sports streaming websites are another way you can enjoy live MLB games. These websites provide links to almost all games, and most of them are usually well-grouped to make it easy to access a certain stream.
However, sports streaming websites are usually marred with adverts, pop-ups, and misdirects. For this reason, we advise that you use the above methods since you can't install an adblocker on the Amazon Silk Browser. However, if you wish to stream on your laptop, you can check out our guide on the best sites for streaming sports online.
Wrap up
MLB is not the easiest competition to watch if you don't have cable. To get the live streams, you will need to fork out huge amounts of money, and you may not even be able to watch a particular game live. The above guide helps you solve all these issues by providing the best methods to watch MLB games for free.
We hope the guide was useful!