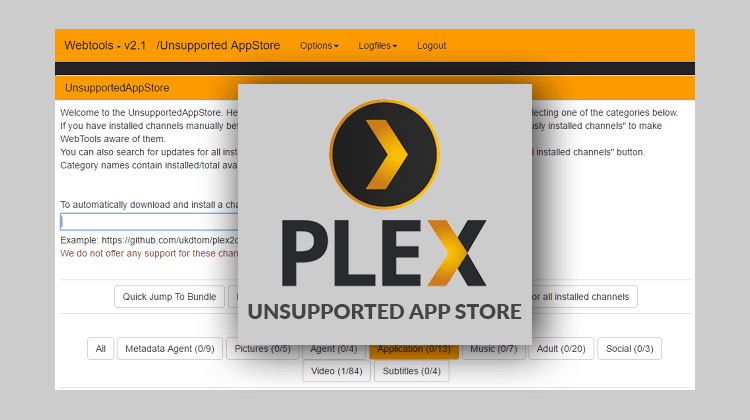 Complete guide of how to install unsupported AppStore on Plex. With the Plex Unsupported AppStore you can easily install unofficial Plex Channels and start enjoy free live streams.
Installing the Unsupported App Store
Step 1: Downloading WebTools
After you have everything running, you need to download the WebTools 2.0 bundle from Github. Here is the link
This is the Plugin that includes the UASv2.
Step 2: Locate and Unzip the File
After you have downloaded the WebTools.bundle.zip file, unzip it to get a WebTools.Bundle folder. This can be done using WinZip, 7Zip or a similar program that is capable. Make sure you have stored it in a location that you can easily access.
Step 3: Paste it to the Plugins Folder
Now, copy the unzipped file with the .bundle extension. The next step is to locate the Plex Plug-ins Folder on the Computer where the Server is installed. The easiest way to do so is to right-click the Plex Icon in the systems tray. This will give you an option 'Open Plug-ins Folder.'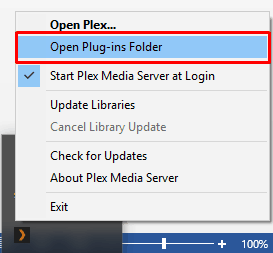 The folder will open, and you'll most probably find other folders with the .bundle extension. Paste the folder there.
Step 4: Restart Plex
After the above steps are done, you can now restart your Plex Application. You'll find that the WebTools Plugin has installed.
Step 5: Open the Provided URLs & Login
With the new UASv2, you'll have to do an extra step. Go to your browser and type the URLs. You'll be required to enter login details. Use your usual Plex Username and Password.
Step 6: Choose Unsupported App Store and Enjoy!
There are 4 modules provided, but we are interested in the Unsupported AppStore!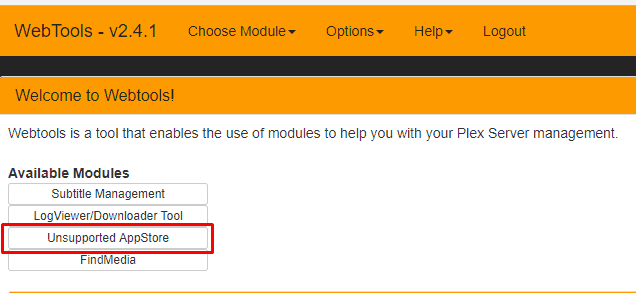 So that's it. If you want to learn how to install unofficial plex channels using this unsupported AppStore just follow this link.