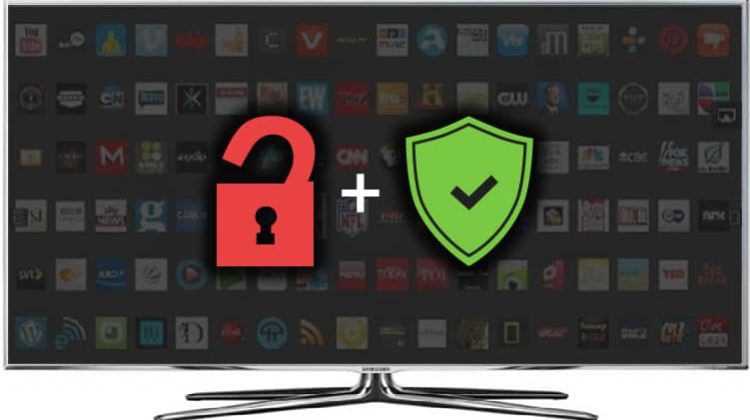 Nowadays, Streaming is the new way to watch TV and TV sets are getting smarter more and more answering to this revolutionary movement, but there are still constraints on ISP's and large media corporations side that you can solve by using a VPN service, and here's how to Setup the best one on any Smart TV to get access to all streams unlimitedly.
Over recent years, Smart TVs have evolved and now they offer an all in one entertainment system. Nowadays, Smart TVs sport the latest operating system, an OLED screen with excellent image and video quality and they pack powerful speakers for a full surround audio. The most fantastic thing about the latest Smart TVs is how easily you can stream online content. With the ability to sideload streaming apps such as Catmouse, Morphix, Cinema HD, and many more to the smart TVs, online entertainment just got exciting. On some Smart TVs, numerous streaming apps are readily available in their respective app stores – you are not limited to the content you watch.
However, to get access to the most content and enjoy streaming without restrictions, you need the best VPN service.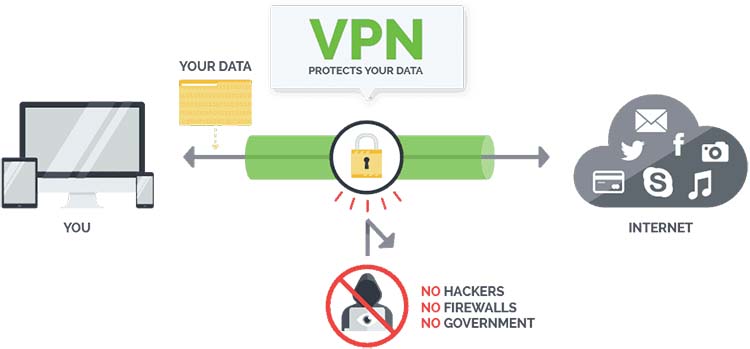 Why do You Need a VPN for your Smart TV?
The simple answer is; a VPN allows you to get the most out of your TV. In detail, here are the most important reasons why you will always need a VPN when streaming content on your Smart TV.
Bypass geo-restrictions – get access to unlimited Content

Most streaming apps and services give you access to content that is available in your region. For instance, if you are in France, most content you will have access to will be restricted to France. Sadly, you will miss all the exciting shows that are available to the rest of the world. Streaming services restrict their content due to various reasons such as licensing, market agreements and some content is just made for people from specific regions. To get it all, you need a Good VPN like Surfshark.

Bypass ISP throttling – reclaim your blazing internet speeds

To stream content in HD without lagging and buffering problems, you need a high-speed internet connection. However, streaming is a bandwidth-intensive task that Internet Service Providers (ISPs) do not like even if you have paid for the service. During peak hours, most ISPs throttle the internet connection to cater to premium customers or to load balance. Some ISPs go a bit further to cap your speeds if you have hit a specific bandwidth limit. Throttling and data capping will frustrate your streaming experience. To enjoy your streaming without these injustices, you need a Good VPN like Surfshark.

Safeguard your Privacy – secure your internet connection

Before an ISP can throttle your internet connection, the ISP must know what you are doing. Since all your access to the internet is via the ISP, they pretty know everything you do online. Additionally, entertainment content, such as Movies and TV shows, are copyrighted. When streaming such content with various apps, you might unknowingly infringe some copyrights, get involved with pirated content and this can lead to hefty fines or even jail term. To safeguard your privacy, internet security and avoid unpleasant situations, you will need a Good VPN like Surfshark on your Smart TV.
What is the Best VPN for your Smart TV?
When choosing the best VPN for your Smart TV, there are many factors to consider. Some are VPN based while others are based on your Smart TV. These factors include;
Smart TV Compatibility

The VPN you choose must work smoothly on your Smart TV. Most Smart TVs run on operating systems that support installations of VPNs via the app store or by sideloading. If yours does not support VPN installations, read on to find out various methods to Setup a VPN on your Smart TV.

Compatibility with streaming services

The best VPN service for your Smart TV must be able to bypass various restrictions. This ensures you get access to diverse content from anywhere in the world.

Unlimited bandwidth coupled with fast Speeds

To stream content in HD without lags, you need a VPN that offers unlimited bandwidth with blazing speeds.

Worldwide Server Network

A wider server coverage means you will get to streaming content from many regions.

Reliable Privacy and Security

The VPN you choose should be able to safeguard your privacy and online security. The VPN needs to have features such as military-grade encryption and DNS leak protection.
To save you the hassle of looking for the best VPN service to Setup on any Smart TV, here is our recommendable best choice that will not disappoint you.
Surfshark – The most reliable and fastest VPN
IPVanish is the best VPN service to Setup on any Smart TV. This VPN service offers the fastest speeds and secure connections with your privacy and online freedom in mind. Given that it is a tier-one VPN provider – owns and manages its VPN network – this VPN service gives you reliable and well-balanced performance. This makes it the best VPN for streaming as it can handle bandwidth-intensive tasks with ease.
IPVanish VPN has a worldwide network of 1300 plus servers in over 75 locations. These servers are optimized to offer unlimited bandwidth and server switching, fast speeds, and can bypass various restrictions. You also get to enjoy the internet without leaving a trace. Additionally, this VPN service uses military-grade encryption, AES 256-bit for encryptions, and it keeps zero traffic logs. In case you do not like their service, IPVanish offers a hassle-free 7-day money-back guarantee.
How to Setup the Best VPN on any Smart TV?
The following are various ways in which you can Setup the best VPN service on any Smart TV, to have access to all contents.
For Android Smart TVs: Sideload/Install from the play store
Smart TV's that run on pure Android come with an inbuilt Google Play Store. To install the best VPN service on these Smart TVs, proceed as follows;
Create an Surfshark account if you didn't yet
Launch the Play Store app and search Surfshark
Download and install the Surfshark app.
Lastly, open Surfshark, login, and connect to any server of your choice.
To Setup the Best VPN on any Smart TV that comes with a custom Android that lacks a play store, start by creating an Surfshark account and Sideload the app.
For Non-Android Smart TVs: Share your PC's VPN connection
If your Smart TV is not Android-based and does not support the installation of the best VPN app, do not worry. Download the Surfshark app and install it on your PC. Proceed as follows to share your PC's (Windows 10) VPN connection with your Smart TV:
Create an Surfshark account if you didn't yet
Then, on the start menu, open Settings and go to Network and Internet
On the right pane, select Mobile Hotspot and configure it. Set your Network Name and Password
Now launch Surfshark and connect to your preferred server location
Go back to Settings > Network and Internet and then select Change adapter options
On the new window that opens, locate the adapter with the name of the Hotspot you set earlier
Right-click the adapter and select Properties
On the sharing tab, click on the checkbox to enable the Allow other network users to connect through this computer's Internet connection option
On the Select your private internet connection drop-down menu, select your hotspot connection
Lastly, connect your Smart TV to the hotspot via Wi-Fi, and enjoy streaming content from all over the world
All in one solution: Setup the Best VPN on Your Router
To avoid the above steps, you can manually configure your router to work with IPVanish or get an Surfshark ready router. The best thing about this method, you get to protect all your home network connections at once.
Wrap Up
To get the most out of your smart TVs, you need to unlock its streaming capabilities
. The best way to do this is by
using the best VPN service, such as Surfshark
. This VPN is reliable, secure, offers excellent speeds and gains access to geo-restricted content quickly.
We hope this article has helped you to Setup the Best VPN service on any Smart TV to access unlimited contents.
[kkstarratings]