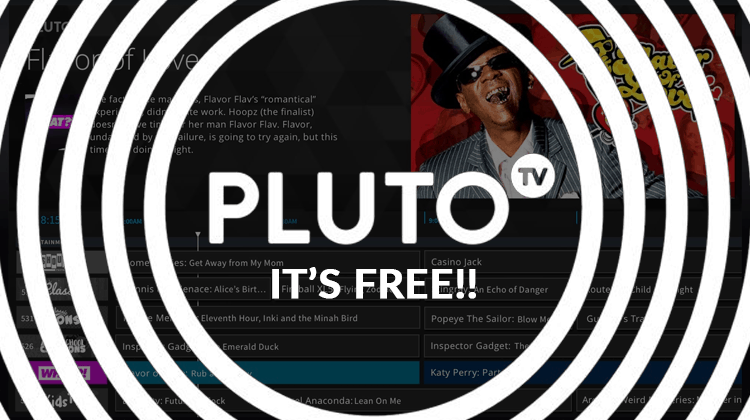 Pluto TV is a free ad-supported TV that is available on the Firestick. Offering a mix of sports, entertainment and news, it's a great app that's worth a look. Here is the Installation guide of Pluto TV on firestick…
For those looking to ditch their expensive monthly cable subscription service, the Amazon Fire Stick is the perfect solution. With a Fire Stick, you can download thousands of amazing apps, many of which can easily be used to replace your cable subscription entirely. Apps such as Pluto and Kodi are quickly making the cable television into an antiquated service. So as cable television becomes obsolete and goes the way of the VHS, here are some reasons why you should upgrade your Amazon Fire Stick and install Pluto TV on Firestick immediately.
What is Pluto?
Pluto is a 100% free and legal way in which you can stream television content. It is available across many different platforms, including Android TV and the Amazon Fire Stick.
Pluto currently contains over 100 free channels. They can do this by generating revenue through advertisement dollars. This means that while the service is free, you will still have to view some commercials.
This will also mean that the content available will be limited when compared to similar services such as Kodi, but don't let that deter you. Pluto is still an amazing app that has a ton of good to offer, so following are some great reasons why you should definitely give this app a try.
Why You Should Install Pluto TV on Firestick
First of all, when compared to apps such as Kodi, downloading Pluto is incredibly quick and easy.
Pluto is completely free to download and will require no credit card information to run.
Due to Pluto only running licensed content that it is able to pay for through advertising, everything that is available through Pluto is completely legal. While services that can be accessed through Kodi are great, some are a bit questionable when it comes to legality.
Pluto is available on multiple different platforms including Roku, Chromecast, Apple TV and even PlayStation gaming consoles, although this article will focus on installing it onto an Amazon Fire Stick.
There are well over 100 channels of content, including news and sports, on Pluto. With that many options, chances are slim that there won't be something available that will meet your preferences.
The Importance of a Quality VPN Service
While it isn't completely necessary to have a VPN service running when you use Pluto, this doesn't change the fact that you most certainly should have a VPN if you value your internet privacy. It's incredibly easy for hackers, advertisers or your internet service provider to snoop in on what you're doing and the websites that you're visiting while spending your time online. This also includes the streaming services that you're using. Since some streaming services are in direct competition with those that are providing your internet. Especially within the United States, they are extra keen on monitoring what streaming services it is that you're using.
We highly recommend Surfshark. Click here to Save 82% of Surfshark
Security & Privacy
Recent changes to Net Neutrality rules in the US means that your internet connection can be monitored. As mentioned previously your ISP can monitor your traffic and they often buffer connections for their customers if they discover they are streaming online. While this is impactful to the person streaming, it also has an effect on everyone else in the household too! While this is detrimental and annoying in itself, more serious consequences include fines and potential legal issues.
VPNs solve this problem though by creating a secure and encrypted tunnel between your device and the VPN server. Your internet browsing activities over this link are completely private and cannot be monitored at all.
Geolocation Services
While security and privacy might not be as much of an issue with Pluto as other Kodi apps, over time Pluto will probably have geo-restriction issues to the content available, similar to Netflix. Geo restrictions are basically when contact providers restrict access to service based on the country or region that you live. With the limited content on Pluto right now, it probably won't apply. But many other ad-supported providers practice geo-restriction and the only way to solve this issue is through a commercial VPN like Surfshark.
With a VPN, it's simple and easy to connect to a server in a country where the content is available.  Once you're connected to that server, it will mask your actual IP address and give you another one that will make it appear as if you're logging in from that country.
Choosing a VPN
When choosing a VPN it is important that you choose well. While free VPN services do exist, they barely work and are considered by most to be completely unreliable. Therefore, for a trustworthy VPN service that you can get at a reasonable price, you should look into Surfshark. This highly acclaimed service is not expensive if you use this promo link, the value you pay for it is nothing considering the peace of mind that you will have knowing that your internet privacy is intact. Even better for you though, is that we've negotiated a special deal with them for our readers. Simply click on the link to take advantage of a 82% discount.
Steps to Install Pluto TV on Firestick
Downloading and to Install Pluto TV on Firestick is surprisingly easy. Following are some step by step directions that just about anyone could follow:
Once in the Amazon Fire Stick main menu, the first thing that you're going to want to do is to click the search icon in the upper left corner of the screen.
Once you've done this the "Search" screen will open. From here type in the words "Pluto TV."
Doing this should bring you directly to the Pluto TV download page.
Click on the Download icon.
Once the icon has been clicked, Pluto TV will begin to download, and then install on its own. This should be a relatively quick process depending on your internet speed.
Once the app has been installed, the area where the "download" icon once was will be replaced with an "open" icon. Click here to open the app.
Alternatively, you can access Pluto from the home screen either through the recently opened apps menu. Or you can do it by clicking "see all" under the apps menu.
Conclusion
As technology progresses, more and more of the services that we considered necessary are becoming obsolete. It wasn't that long ago that people were using payphones after all. Well just like blockbuster's are a thing of the past, so will cable TV in the not too distant future. The convenience and value of modern streaming services are quickly making cable television obsolete. As more and more services catch on, such as Netflix, Hulu, Kodi and HBO Go, the less of a need there will be for the old cable box. So it's time to move into the future by downloading and to Install Pluto TV on Firestick today. And stop paying for expensive old cable!