Hell in a Cell, one of the most awaited WWE events for all WWE fanatics out there, is finally and officially confirmed to be held on the 25th of October. That's right, the Hell in a Cell chronology has returned with its twelfth event this year, with a virtual fan viewing experience known as Thunder Dome. If you recall from last year's event, the action was manic, to say the least. As many fans around the world are excited about this upcoming event, we have done our research and found out the Best Kodi Addons to Watch WWE Hell in A Cell 2020 Free Online.
WWE Hell in A Cell 2020
WWE fans have waited a long time for the Hell in a Cell 2020 event. It is a pay-per-view wrestling event produced by WWE for the brand divisions Raw and SmackDown.
The event is scheduled to take place in Orlando, Florida at the Amway Center, on 25th October. As the name suggests, the contestants will fight in a 20-feet high-roofed cell that will surround the ring and ringside area. Additionally, the event will now provide its fans with a new Thunder Dome viewing experience that includes drones, smoke, lasers, projections, and pyro. The event includes matches from scripted storylines to portray the villains and heroes and the results are prearranged by the writers of WWE. Furthermore, due to the COVID-19 outbreak in the US, the event will be held without a paying audience this year, but there will still be a live crowd with virtual fans through the new Thunder Dome experience.
WWE Hell in a Cell 2020 – When and Where?
• Event Type: Pay-Per-View Wrestling Event
• Edition: 12th
• Brands: RAW & SmackDown
• Fan Viewing: ThunderDome (Virtual Fan Experience)
• Date: October 25th, 2020
• Day: Sunday
• City: Orlando, Florida
• Venue: Amway Center

WWE Hell in a Cell 2020 Officially Announced Matches to watch
Here is the Hell in a Cell 2020 matches that have been officially announced:
Why use a VPN?
As most of you might have heard, VPN stands for Virtual Private Network. This is a software that acts as a tunnel between the user surfing the internet and the website that the user is browsing. VPNs help protect the user from all kinds of outside threats but they are primarily used as a way of bypassing censorship and enabling privacy.
VPNs are very useful and reliable, especially while streaming anything on the internet. While there are many VPNs out there that do the job, most of them save your activity on their servers. If this information is stolen or given to the wrong hands this can turn out to be very dangerous, as it can help anyone track you down.
The VPN I most recommend
Surfshark is the best what security matters, and offer the most reliable services.
Surfshark uses a no-logging system, that makes sure none of your information is saved in their servers. The VPN also offers the best customer service, where the representatives always make sure all your VPN related issues are resolved as soon as possible. If you live in a country where fighting sports are forbidden, you'll be fine and protected by Surfshark when watching such sports; also, if you watch PPV events for free, or the events are not available in your area, Surfshark will put you away from legal charges resulting from copyright violations as well will unblock the desired streams. Furthermore, Surfshark works on all operating systems including iOS, Windows, Android, Mac, and many more! They offer a 30-day money-back guarantee to all their customers, in case you are not satisfied with their services. So, make sure you try it out and stay safe!
Surfshark is the optimal VPN for streaming online.
We were able to get an exclusive 82% of Surfshark.
Best Kodi Addons to Watch Hell in a Cell 2020
We know there are numerous Kodi addons out there that claim to work perfectly but end up disappointing you when you try them out. Therefore, we've made a list of the best working Kodi addons to save you from a lot of trouble!
1. Fight Club
If you are a WWE fanatic, you probably already know or have heard about this addon. Fight Club is among the very few add-ons that never fail to impress its users. It is reliable and free, which means you can watch WWE, UFC, and Boxing on Kodi anytime without any hassle! Find out how to install Fight Club here. The add-on offers well-organized content, categorized by date. Furthermore, it provides its users with the most amazing streaming video and audio quality out there. Make sure you try this add-on to watch Hell in the Cell 2020.
2. ClicksVille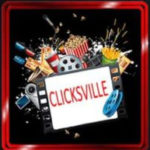 ClicksVille is an excellent all-in-one addon since it not only works with the Real Debrid accounts but also offers free non-Real-Debrid content. To watch WWE Hell In A Cell 2020 for free on Kodi, CliksVille is a relatively good option as compared to most of other third-party sports add-ons. You can install ClicksVille on your system really easily by following these instructions.
3. Johki Wrestling Kodi Addon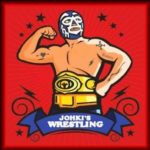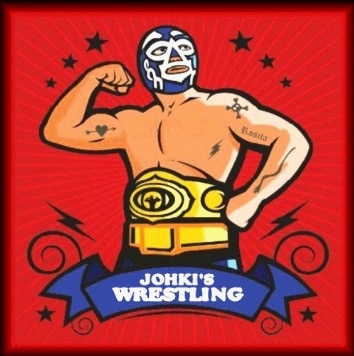 If you are looking for a wide range of sports streaming content of all types, this addon is for you. The best part is that it provides unmatchable streaming links for WWE, UFC, and boxing. Johki is among the famous add-ons that are used by many sports and wrestling fanatics and it offers amazing streaming quality. The interface is easy-to-use, and all the content is arranged in well-organized lists for its users. Install this addon on your system by checking this post. If you want to watch the upcoming WWE event on Kodi, make sure you try this addon for the best streaming experience!
Conclusion
As the event nears, fans are getting even more excited about WWE Hell in a Cell 2020. Many of the Kodi addons that were previously used for streaming WWE events are not working, but we have tried our best to bring you the Best Kodi Addons to Watch WWE Hell in A Cell 2020 Free Online. These addons include Fight Club, Johki's Wrestling, and ClickSville. Another addon that is worth checking out is Rising Tides as that is also really good for sports. All these addons have the most up-to-date links and live streaming WWE matches online on Kodi and provide amazing streaming video and audio quality. However…
Happy Streaming!