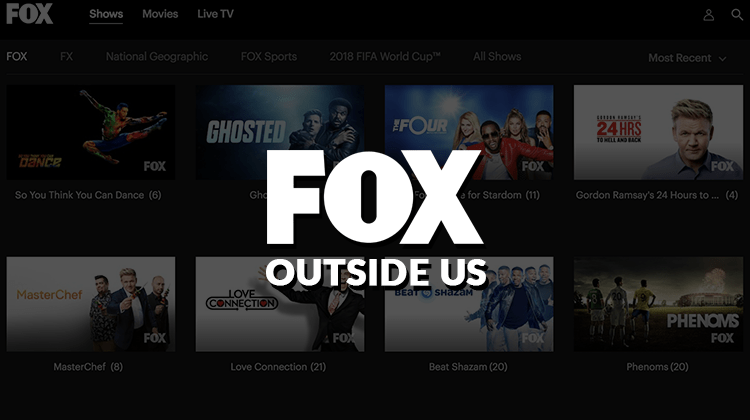 Are you in trouble to watch fox tv shows outside of the US? Read this article very carefully, in this article we are going to share how you can watch Fox TV shows online outside of the US…
Fox is an American Broadcasting Company owned by the Fox Entertainment group. It was launched way back in 1986, and it has continually grown alongside the 20th Century Fox, its sister company. In 2008, Fox became the most watched network in the US. The network boasts a plethora of TV shows and Movies, with some original blockbuster content. Some notable titles include Empire, Gotham, Hell's Kitchen and the legendary Family Guy and The Simpsons.
Since more and more people are cutting the cord every day, Fox now has an online streaming service for all its content. The website www.fox.com allows you to stream anything from TV Shows and Movies to Live TV. You can also stream using their FoxNow app.
Can I watch Fox without a TV Provider?
Yes, there are tons of TV shows and movies available on Fox without a TV provider. However, there are definitely some restrictions. For example, for the newer TV shows, an episode is only made available for users without a TV provider 8 days after the air date. Further, only the last 5 episodes are available for viewing. Older shows are however available for viewing.
Fox Geo-restrictions
The biggest catch with Fox and most other US streaming services are the geo-restrictions that are usually placed on the service. This is usually done in order to comply with copyrights handed over by content producers.
If you have traveled abroad and tried catching up with your favorite TV show or live TV with your subscription, you must have felt the pain. Even without a subscription, we always feel bad for being locked out on content that we would have been able to access in a different region. The good news is; there's a solution for all that. All you need to do is use a top-quality VPN provider like Surfshark.
Surfshark to Watch Fox TV Shows Online outside the US
Surfshark is one of the best VPN services that has proven the best for watching Fox and other geo-restricted streaming services.
When you connect to a Surfshark server, the VPN encrypts all your traffic and then securely sends it over to the server. The server gives you a new IP address, which means a new online identity. It is this server that now connects you to the internet, but not your ISP.
To watch Fox TV shows online, you need to connect your VPN to a server in the US. Surfshark has a whopping 479 servers in the US, which ensures that you will never be congested with other users in the same server, at any given time. This means that you will always have great speeds for streaming Fox in HD.
Here's how you can start:
Get an Surfshark account – Click here to get 82% discount + 3 Months Free
Download the VPN's client for your streaming device. (Since Surfshark supports up to 3 simultaneous connections, you can download the client on all your streaming devices.)
Connect to a US server
Launch your FoxNow app or visit fox.com.
Now you can able to gain access to stream by using their service.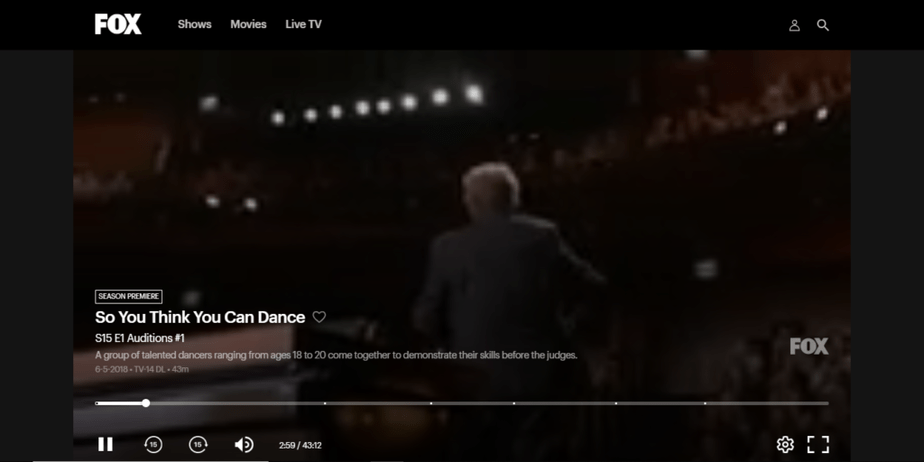 If you wish to watch Fox TV shows online, then it may get a little complicated. The Live TV service uses your GPS location on top of your IP address in order to allow streaming. However, you can also overcome this quite easily, especially if you are using an Android device.
Download the Fake GPS Location app (Developed by Lexa).
Set it as your Mock location app under Settings> Developer options > Mock location app.
If you are not yet a developer, first go to Settings> System> About phone and then tap the build number three times in quick succession. (The steps may vary depending on your Android version)
Set your mock location to the same region that your VPN is connected to.
You can now try streaming Fox Live TV. When asked for GPS location access, grant it. The app will now see that you are in the US!
Wrap up
Folks, that's how easy it is to Watch Fox TV Shows Online outside the US. With this info, you can now enjoy Fox sports, Live TV, TV Shows and Movies outside the US. However, remember to choose your VPN provider carefully, as not all VPNs are made equal. This guide has successfully done by using Surfshark from Europe, and the service worked perfectly.