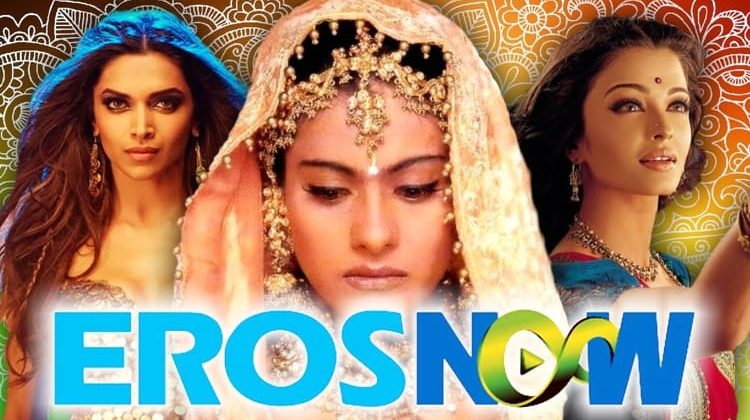 Eros Now is a priceless official Kodi Addon. If you are a Bollywood fan and want watch Bollywood Movies and TV shows in Indian language, just keep reading; this article will guide you on the Install Eros Now on Kodi process…
If you're a fan of the largest movie industry in the world, then you're going to love this add-on … by the way, in case you didn't know already, that's not Hollywood! The Bollywood industry has long been a staple in India; its films are being enjoyed more and more overseas also. While the movies themselves are often very formulaic, they are generally feel-good pics; this is the perfect time of year to get some of that feeling into your life!
Now, unless you've got lots of money to burn, you're probably not going to be able to afford to watch all of the latest blockbusters on the big screen. Even if you've got cable already, subscription costs for the East Asian channels are often extra, and quite often extremely pricey too!
Fortunately, there is another alternative and that is Kodi; so this article is just to let you know how to Install Eros Now on Kodi
How Does Kodi Let You Watch Bollywood?
If you're not already familiar with it, Kodi is a media center. What this means is that you can customize it to your requirements through the use of add-ons and one of the best for Bollywood is Eros Now, with another being Einthusan.  You see Kodi offers both official and third-party add-ons on the platform. The official ones are accessible directly through the add-on store and they are excellent. Unfortunately, you often have to pay a subscription to use them, but it's probably worth it if you aren't already paying for cable as you can really cut the cord and pick and choose the add-ons and channels you want.
Unofficial add-ons are somewhat different though. These have a slightly more complicated install process and it's often best to use a VPN when using the add-on for several reasons which we'll detail below.
Why You Need a VPN
VPNs serve two different purposes when it comes to using unofficial add-ons on Kodi. You see, while Kodi itself is completely legitimate, some of the third-party add-ons provide access to streams that are copyrighted. Accessing these streams could land you in hot water; so it's best to protect yourself and that's where a VPN comes into play.
VPNs – Virtual Private Networks – help to create a secure, encrypted tunnel between your device and the VPN server. All traffic sent over this network is completely private and cannot be monitored or tracked. This way you don't have to worry about whether the stream you're watching is copyrighted or not! No-one can track what you do and you're protected.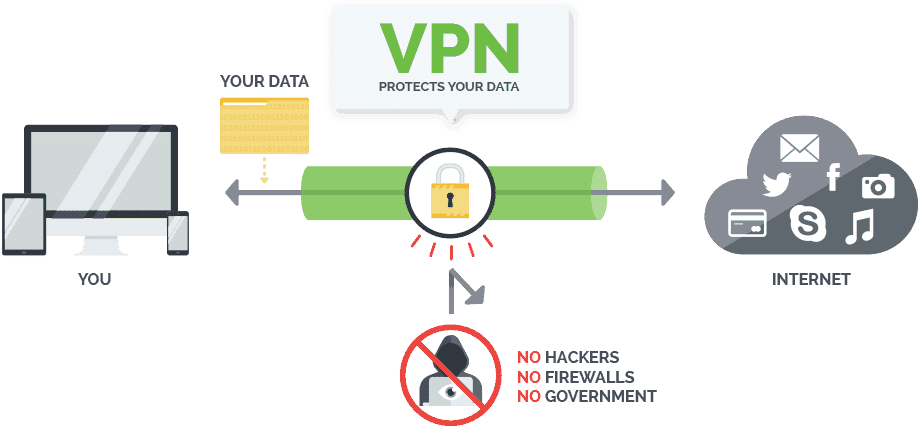 One point to note though – while no-one outside the network can monitor your traffic, the VPN service that you use can. This is why it's important to use a service that has a "no logging" policy like Surfshark. You see many free VPN services, don't offer this and without it, there really is no point to getting the VPN in the first place.
Another advantage to VPNs though is their ability to bypass geographic restrictions. You've probably experienced issues online where you get a message that "the content is not available in your country"? This is a geographic restriction and it's based on where you live. With a VPN though, it's really easy to bypass; all you need to do is connect to a server in a country where the content is available. When you're connected, the VPN service will mask your real IP and give you a fake one that makes it appear as if you're connecting from within the country where the content is available.
Our recommendation
Now when it comes to VPNs there really is only one choice and that is Surfshark. We believe in this product so much we negotiated a special deal with them!
How to Install Eros Now on Kodi
A great official add-on that you should have on your Kodi is ErosNow. This features a large collection of Bollywood movies as well as other Indian content such as comedy shows, TV shows and so on. It also includes content in Tamil, Hindi and other Indian languages.
Creating an account
As this is an official add-on, you will need to subscribe to the service, at the official website; however at just $6/mo it's pretty cheap and well worth it. If you're not that sure whether this is a good option for you, I'm pleased to say that they offer a 14-day free trial; so you can test it for yourself before committing.
Now while you might not need it specifically for Eros it's always a good idea to have your VPN working when you use Kodi. After all, you might want to watch something aside from Bollywood and you do not want to get caught out by forgetting to turn it on.
Installing Eros Now Kodi Addon
The installation steps for Eros Now are fairly simple and straightforward. To Install Eros Now on Kodi, just follow each step below on this .
Turn your VPN On. Know why!
Start Kodi and click on  to go to "System"
Go to "File manager"
Double click on "Add source"
Click on "<none>" and insert the url: https://ftp.acc.umu.se/mirror/addons.superrepo.org/v7/addons/plugin.video.erosnow-rain/
On "Enter a name for this media source" write a name that you would remember; Eros Now should make sense I think!
Return to Kodi home and select "Add-ons" from the left menu
On the upper left side, click on   symbol to go to Add-ons browser
Choose the option: "Install from ZIP file."
Now, Find the name you gave to the repository – for instance "Eros Now". Look in the repository for the Eros Now zip file called plugin.video.erosnow-rain-x.x.x.zip – and click Install. Wait for the message that the repository has been installed successfully.
You should now be able to open it from the Kodi home > Add-ons > Video add-ons
After you've installed and launched the add-on on your system, you'll need to input your user id and password that you would have received when signing up to the site. Once you've put that in you will have access to thousands of the latest films and many classics from years gone by!
Wrap up
In this article You've learned how to Install Eros Now on Kodi. This official Kodi Addon gives you access to the Bollywood world of movies and TV Shows in Indian Language; so you need to create an account prior to Install Eros Now on Kodi. Finally, because some streams are geographically restricted, you'll need to use a Good VPN service to stream them.
And that's it. Enjoy!