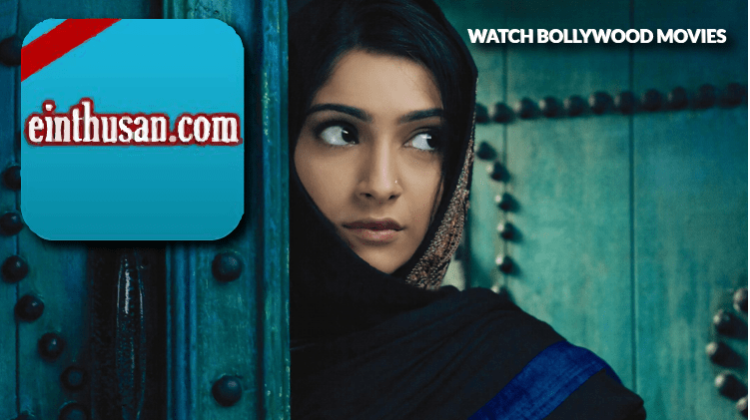 When living or travelling abroad, nothing more comforting to our soul, than listening some one speaking our own mother language. If you like movies you can now Watch Bollywood Movies on Einthusan Kodi addon in your Indian language…
If you're a fan of Bollywood entertainment, but you don't happen to have an expensive cable subscription or an even more expensive South Asian Television package, you're probably struggling to get your Bollywood fix. Now Netflix has started to offer some Bollywood titles and if you're lucky enough to have an Indian Amazon Prime account, then you might be able to watch some shows there. All of these options cost money, – sometimes quite a lot! Fortunately for you though, there is another option & that is Kodi. Yes this article will talk about another way to Watch Bollywood Movies on Einthusan Kodi addon.
How to Watch Bollywood Movies on Einthusan Kodi addon
Einthusan is one of the best Bollywood movies add-ons available on Kodi; offers movie options in your Indian language such as Punjabi, Urdu, Hindi, or Tamil. It is a third party add-on made on the website of the same name.
As we said above in this tutorial on how to Watch Bollywood Movies on Einthusan, Einthusan is an addon for Kodi. So, lets to know…
What is Kodi?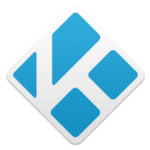 If you've never heard of Kodi, you're in luck. Kodi is a media center that is used by people all over the world. Originally created for the Xbox (its original name is XBMC) it's grown into a platform that can be used on almost every operating system there is. Kodi is supported on Windows, Linux, Mac and Android.
As a media center, Kodi excels at taking the files you have on your local network and displaying them on a big screen. If you are new to Kodi, just start by visit our complete Kodi Setup Guide.
Type of Add-ons
For that, Kodi has both official and unofficial add-ons; while the official add-ons are great, it's really the unofficial ones that make Kodi stand out!
Using some of the unofficial Kodi add-ons, for example, it's possible to access the biggest wrestling matches, watch world cup soccer and even the Superbowl. It's not just restricted to sports though as you can use the unofficial add-ons to watch Live TV and even catch the latest and greatest movies.
Get a VPN with Kodi
All of this awesomeness does come at a price though. You see, while you can access all of this content online, some of the streams that you're viewing might be sharing copyrighted content. Sometimes this is because the content is restricted to a specific country or region; other times it's because it's pay-per-view content.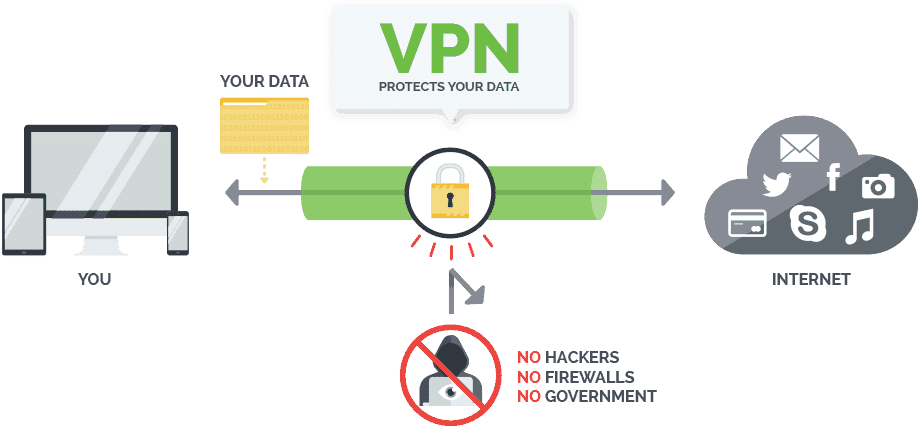 To protect yourself in these cases it's imperative that you get a VPN. VPNs have two main functions when it comes to accessing content online. The first is privacy. You see when you get a VPN you set up a private and encrypted connection between your device and the VPN servers. This ensures that no-one is able to monitor what you are viewing online.
The second positive to a VPN is their ability to bypass georestrictions. Often content streamed online is restricted to a specific region or country. With a VPN though, it's a super easy matter to connect to a VPN server in a country where the content is available. Once connected, the VPN server changes your IP address; this is done to make it appear as if you're viewing the content from that country!
OK, now that you're on board with the importance of a VPN the next question is which one? Well, there really is no question there. Surfshark is the best VPN for Kodi by far. It has thousands of servers around the world for you to connect to; so you don't have to worry about latency. Also with its policy of not logging any information, it's by far one of the most secure services also. We liked it so much in fact, that we negotiated an exclusive discount for our readers!
Installing Einthusan on Kodi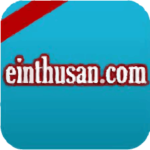 After all this required introduction on this tutorial about How to Watch Bollywood Movies on Einthusan Kodi addon, lets focus on the Installing process, following this step-by-step guide:
Turn your VPN On. Know why
Launch Kodi and click on to go to "System"
Go to "File manager"
Double click on "Add source"
Click on "<none>" and insert the url: https://github.com/humla/canadanepal-xbmc/raw/master/repo/repository.humla/repository.humla-1.0.5.zip
On "Enter a name for this media source" write a name (Ex: humla-repo)
Return to Kodi home and select "Add-ons" from the left menu
On the upper left side, click on   symbol to go to Add-ons browser
Choose the option: "Install from ZIP file."
Now, Find the name you gave to the repository – for instance "humla-repo" – and click Install. Wait for the message that the repository has been installed successfully.
Select the "Install from Repository" and choose "Einthusan" in the "Humla Add-ons Repository" that opened.
Click install. Einthusan will start installing.
You should now be able to open it from the Kodi home > Add-ons > Video add-ons
Wrap up
Now that you know how to Watch Bollywood Movies on Einthusan Kodi addon in your Indian language, you need to keep in mind this addon is a third-party addon; so you should use a Good VPN, before streaming any contents. Thus we suggested you to subscribe the best VPN for streaming purposes – the Surfshark – to stay on the right side of the law.
Enjoy your favorite Bollywood movies in your native language!