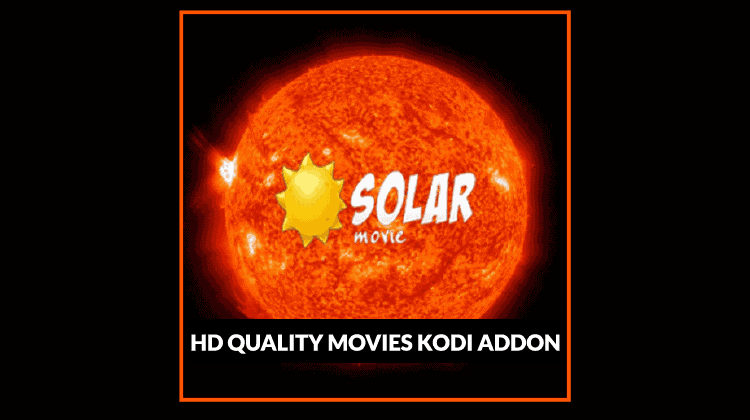 Your media library will not be complete without this Movies specialized Addon. SolarMovies Addon, will bring to you movies from many parts of the world in many languages and in HD quality, being a great asset to acquire. In this tutorial you'll learn How to Install SolarMovie Kodi Addon in just five simple steps…
Are you someone that has recently installed Kodi and you're perhaps in the market for the must-have add-on to get the best stuff? Are you looking for an add-on that will not only include the most popular, mainstream movies but also include your favorite, lesser-known flicks? If this is you then you have come to the right place – this article on How to Install SolarMovie Kodi Addon. Why? Because in this article, we're going to introduce you to SolarMovie – an addon available on Kodi; it will provide you with excellent streaming of your favorite movies! Keep reading.
A Brief Review of Kodi
Before we move on with this tutorial on How to Install SolarMovie Kodi Addon, let's talk a bit about Kodi for the users that really don't know what it is. Kodi is essentially an open source streaming platform with an integrated media player that pulls up files from the internet to allow you to stream. This includes movies, TV shows, video games, music videos and so much more! In order for you to be able to use Kodi, you need add-ons. There are two types of add-ons available on Kodi: the official ones and the third party ones.
The official add-ons are pretty straightforward. They include add-ons for news channels and sometimes even cable TV channels. They're generally officially endorsed by the networks themselves making them, well, official and in most cases, you need to pay for the content.
Third party add-ons, however, include channels that have not been officially endorsed by such cable TV channels. Additionally, they may also include libraries of songs, games, movies and TV shows depending on their availability.
While the official add-ons are good, some of the third party add-ons are simply amazing; they are what truly makes Kodi standout!
So, Where Does SolarMovie Addon Fall Into This?
Well, for starters, SolarMovie happens to be one of the hundreds of third-party add-ons available on Kodi. It has a very specific function as well. SolarMovie – as the name might suggest – deals exclusively with streaming movies to you. It includes all kinds of movies, from the old classics to the latest Hollywood blockbusters; the best thing about it is that it is completely free! Really, all you need to do is install the add-on onto Kodi and you're done.
We understand that you may be skeptical to download it because downloading third-party add-ons maybe risky. However, you don't have to worry about that with SolarMovie. On this How to Install SolarMovie Kodi Addon tutorial we're going to guide you through the installation process; trust us, we've done the installation ourselves onto our TV set so we'd know if there was an issue with the app. It is widely popular and it delivers.
SolarMovie offers an entire library of different movies in different languages, from different parts of the world, all in HD quality. You can expect regular updates from the add-on as well as it adds the latest movies in HD qualities onto its database. So, lets go on with another important part of this tutorial on How to Install SolarMovie Kodi Addon
Be Safe Online with a VPN
We know that you're eager to learn How to Install SolarMovie Kodi Addon; but we're going to take a step back for a bit and talk about online safety. You all know that this is a dangerous time to be online what with it becoming recent knowledge; companies like to note down what we do online and then sell off our data to advertising companies and the like. A lot of people feel that their privacy is being invaded and they have good reason to think this! However, there is a very good way of protecting yourself online from those who might want to use your online presence to learn details about you as a person and sell it off to the highest bidder. You need to install a VPN!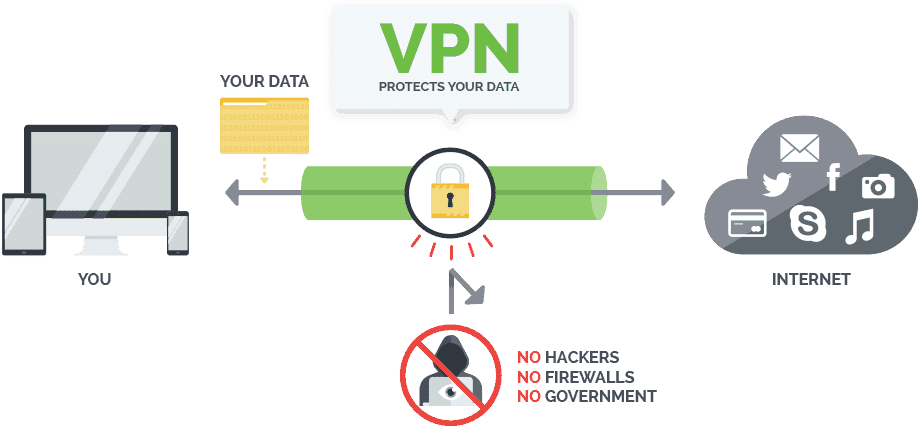 VPNs help create a secure, private and encrypted tunnel between your device and the VPN server. Anything sent over this link is completely secure and cannot be monitored or tracked. When it comes to VPNs you do have multiple options though. You can go with a free or advertising-supported VPN or a commercial VPN. In this case, I always recommend the commercial route as the service you receive is vastly superior. With free VPNs, you can often run into significant slowdowns and congestion and even in some cases malicious software that infects your PC.
The recommended VPN
If you're looking for the best commercial VPN, you can't go wrong with Surfshark. It is the world's best VPN service that you can subscribe to at a monthly subscription package. Based on the bundle that you pick, you can use Surfshark on multiple devices not just your TV but also your smartphone and your tablet. Additionally, you can also install Surfshark on your family's devices to secure them as well.
It supports a variety of operating system including the Apple iOS, Windows, Android, and Linux. You will find that you'll have a helpful support team at your side to help you 24/7 if you run into any issues. To be fair, considering how it has over a thousand servers in more than sixty countries; so you shouldn't worry about its servers being loaded and you running into any problems because of that. It just won't happen. However, the best thing about the Surfshark service is that it has a zero logging policy and allows you to torrent anonymously so what do you have to lose?
We like Surfshark so much, we negotiated a special discount for our readers.
How to Install SolarMovie Kodi Addon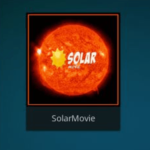 Anyway, now that we have gone through our word of caution regarding online safety, let's move onto the installation process. To install SolarMovie, do the following on your Kodi device:
Step #1 – Turn your VPN On. In case you still don't have subscribed one, subscribe Surfshark, or visit our Best VPN services review and pick the one fitting your needs.
Step #2 – Download the highway.zip from: https://bit.ly/3b7bZG1 as it will provide you access to the repository for SolarMovie. Save this file somewhere that you can find easily.
Step #3 – Go to add-ons and select the box icon at the top of the menu bar and choose "Install from Zip File" and then choose the file you've just downloaded.
Step #4 – Install the repository and wait for the message, then go back one step and select "Install from the repository."
Step #5 – From the list, scroll to "SolarMovie" and click install. When the installation is complete, you will be able to access SolarMovie from the main menu.
Conclusion
And that's it- as you can see, it is quite simple to install SolarMovie onto Kodi. All you have to do is follow the five basic steps we've provided on this guide on How to Install SolarMovie Kodi Addon! We hope that you found this article helpful and that you'll download SolarMovie to enhance your movie experience on Kodi. Just be cautious and use a Good VPN like Surfshark, before streaming anything on Kodi, and you're done.
Good luck!