Based on a Photo by Guilherme Maggieri on Unsplash
The guide below shows 3 methods you can use to watch Australian Open for Free. The guide lists several official and non-official apps and add-ons that provide free streams for the tennis tournament.
The 2023 edition of the Australian Open, the first major tournament of the tennis calendar, is upon us. Played on hard surface courts at Melbourne Park, the Australian Open will take place from Monday, January 16, all the way to January 29, when the Men's finals will take place.
The two-week event features players competing in various events: men's/women's singles; men's/women's/mixed doubles; junior's championships; and wheelchair, legends, and exhibition events.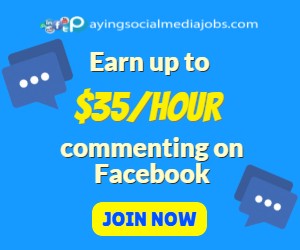 As usual, the tournament will feature the biggest names in Tennis, including the likes of record Grand Slam title winner Rafael Nadal, 2022 Wimbledon winner Novak Djokovic, and reigning French and US Open Women's champion Iga Swiatek.
If you want to watch your favorite Tennis star in action, this guide will show you how to watch Australian Open 2023 free on Firestick.
Singles Previews
Men's Division
Novak Djokovic will take part in Australian Open 2023 after controversially being deported from Australia in the wake of the 2022 edition over Covid-19 vaccination. His toughest challenger, Rafael Nadal, would go on to win the 2022 tournament and extend his lead at the top of Grand Slam title holders. However, Djokovic managed to pull one back in Wimbledon, and the two stars now stand at 22 and 21, respectively.
Unfortunately, the men's world no.1, Carlos Alcaraz, will miss the tournament after a hamstring injury. The Spaniard rose to the top of the rankings after winning the US Open, becoming the youngest male to be crowned world No. 1 in the process. He will, however, most likely be replaced at the summit, with players like Nadal, Casper Ruud, Stefanos Tsitsipas, and Djokovic lurking. The four are also seeded at the top of the Australian Open 2023 men's seeds.
Women's Division
Grand Slam title record title holder Serena Williams and 2022 Australian Open winner Ash Barty have retired in the last year, but the women's division at the Australian Open is as exciting as ever. Americans Jessica Pegula and Coco Gauff continue to thrive, and Tunisia's Ons Jabeur continues to get closer after being the runner-up at both Wimbledon and US Open in 2022.
However, Iga Swiatek is the clear favorite in the Women's draw to lift the Daphne Akhurst Memorial Cup. The Pole took over Women's Tennis last year, winning 37 straight matches and two Grand Slam trophies. However, any of the top 10 seeds is a worthy opponent and can knock her out. The list also includes the likes of Caroline Garcia, Aryna Sabalenka, and Maria Sakkari.
When does the Australian Open start?
The Australian Open begins in Melbourne on Monday, January 16, and ends Friday, January 27, and Saturday, January 28, with the women's and men's singles finals, respectively. Qualifying began on Monday, January 9, but has already wrapped up.
Where does the Australian Open takes place?
The Australian Open takes place at Melbourne Park in (you guessed it) Melbourne, in (right again) Australia.
The tournament uses hard courts, the same as the US Open.
Australian Open 2023 tournament schedule
Monday, January 16: Men's singles, women's singles – first round
Tuesday, January 17: Men's singles, women's singles – first round
Wednesday, January 18: Men's singles, women's singles – second round
Thursday, January 19: Men's singles, women's singles – second round
Friday, January 20: Men's singles, women's singles – third round
Saturday, January 21: Men's singles, women's singles – third round
Sunday, January 22: Men's singles, women's singles – fourth round
Monday, January 23: Men's singles, women's singles – fourth round
Tuesday, January 24: Men's singles, women's singles – quarter-finals
Wednesday, January 25: Men's singles, women's singles – quarter-finals
Thursday, January 26: Women's singles – semi-finals
Friday, January 27: Men's singles – semi-finals
Saturday, January 28: Women's singles final
Sunday, January 29: Men's singles final
How to Watch Australian Open For Free on Firestick
There are three methods you can use to watch the Australian Open on Firestick for free:
Stream Australian Open for free using Official Apps
Watch Australian Open using Free Streaminh Apks
Watch the tournament for free using Kodi
Method 1: Watch Australian Open for free using Official Apps
Below are some official apps you can use to watch the Australian Open for free.
9Now
9Now is an Australian streaming platform owned by the Nine Network. The streaming service provides streams of content airing on Channel 9 and this includes the Australian Open. 9Now will have all the matches available for live streaming, and the service is entirely free. You will only need to create an account.
9Now is available on the Firestick store, and you can also install it on other devices such as Android TV, Nvidia Shield, Chromecast, and more. However, if you are not in Australia, you'll need to use a VPN as the service is geo-restricted. IPVanish is one of the most reliable VPNs for accessing the streaming service, providing servers in 5 Australian cities.
Discovery+
Most of Europe can watch the Australian Open using Eurosport 1 and Eurosport 2 TV channels. Warner Bros. Discovery now owns these channels, and they are available for streaming on Discovery+. The streaming platform costs £6.99/month for the Entertainment & Sports pass, but it offers a 7-day free trial.
But just like 9Now, Discovery Plus is geo-restricted. To stream the Australian Open, you will need to connect IPVanish to a server in Europe.
Method 2: How to Watch Australian Open for Free using Third-Party Apks
Besides the above platforms, the Australian Open is also being broadcast via traditional channels, including ESPN (US), TSN (Canada), Channel 9 (Australia), Star Sports (India), and Super Sport (Africa).
Although these channels are normally available via cable, you can access them through free third-party apks. These apps provide hundreds of free live TV channels from around the world, and you can use them to watch Australian Open tennis matches for free on Firestick.
However, there are some precautions you need to take before you start streaming.
⚠ Free Streaming Precautions
Free sports streaming has been a huge source of concern for many years among broadcasters and content distributors. This is because, in many cases, these streams are pirated.
To curb the practice, broadcasters have collaborated with ISPs and governments, which has resulted in blocking streams, sending copyright notices, and taking legal action.
👉 For these reasons, we highly advise that you use a reliable VPN if you wish to watch the Australian Open for free on Firestick. This will help hide your activities and anonymize your connection to make you untraceable.
✋ However, you'll also need to choose your VPN carefully, as some do not offer good privacy, and others are simply a streaming nightmare.
The best VPN for Streaming
To stream without buffering and have the required levels of privacy and security, we strongly advise that you use IPVanish. This is currently the best VPN for streaming, and here's a highlight of its features:
⚡ Superb Speeds: Guarantees a smooth live streaming experience.
🌍 Huge Server Network: You can connect to a nearby server for a fast and stable connection.
😲 UNLIMITED Devices: Connect dozens of devices at the same time!
🔑Unblock Anything: Safe access to censored apps, websites and torrent sites.
⛅ Cloud Storage: 500GB of SugarSync Cloud Storage!
😎 Excellent Privacy: The VPN doesn't keep any activity logs, and so your activities are only known to you.
🔐 Top-notch Security: This VPN uses AES 256-bit encryption and provides multiple protocols alongside other security features such as a kill switch and DNS & IPv6 protection.
💳 100% Money-Back Guarantee: In case you do not like the service, you can get every penny back if you cancel within 30 days!
Since you are here, you can also
enjoy our exclusive 71% discount on IPVanish VPN
, thanks to a deal we have with the VPN provider. After your subscription, you will still be covered by their
100% money-back guarantee.
Below are the best apks to watch Australian Open Tennis Championship for free.
1. Rapid Streamz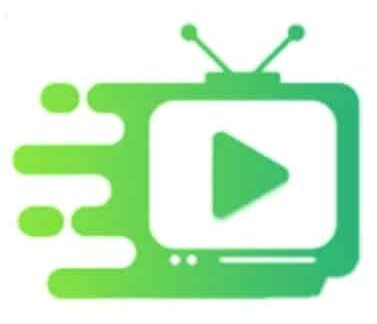 Rapid Streamz is a streaming app that provides live sports streams for various major events. The app is designed to be user-friendly, with a well-organized interface that allows users to find and access the streams they want to watch quickly. It provides a variety of sports categories, like All Football Leagues, Tennis Live, All Cricket Matches, Boxing, NFL, NBA, Rugby, Motorsport, WWE, and UFC, making it easy to find the event you are looking for.
One of the standout features of Rapid Streamz is its ability to provide streaming links labeled according to the event and source, which makes it easy to find the streams you want to watch. To watch Australian Open 2023, head to the Tennis Live section. You can also select a TV channel such as Eurosports, ESPN, Star Sports, or Supersport from the Sports section.
How to Install Rapid Streamz on Firestick & Android TV
2. Swift Streamz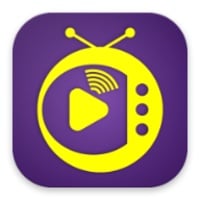 Swift Streamz is a streaming app that provides live TV channels from various countries around the world. The app offers a wide range of channels, including sports channels that cover a variety of major events such as Tennis, Football, Cricket, and more. It has a simple and user-friendly interface that makes it easy to find and access the channels you want to watch.
One of the best features of Swift Streamz is that it gives users access to a diverse selection of content organized into various categories. One of these is Sports, which gives users several channels to watch Australian Open 2023 for free on Firestick. Most of the channels on the app have multiple streams for increased reliability.
How to Install Swift Streamz APK on Firestick
3. Live NetTV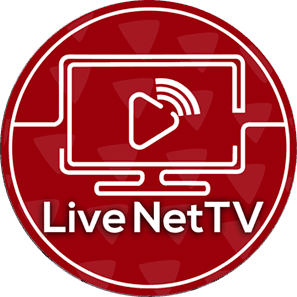 Live NetTV is a popular Live TV streaming app that provides 800+ channels. The app groups these into categories such as Sports, Entertainment, News, Documentary, and Kids. The sports section is quite commendable, and it provides lots of channels that are currently airing Australian Open matches. These include Channel 9, TSN, ESPN, and Eurosport.
Besides the channels, Live NetTV also has a Live Events section that provides all specific sporting events. There are also options to various favorite channels, request missing channels, and report broken links, among others.
How to Install Live NetTV on Firestick
 Method 3: How to Watch Australian Open Using Kodi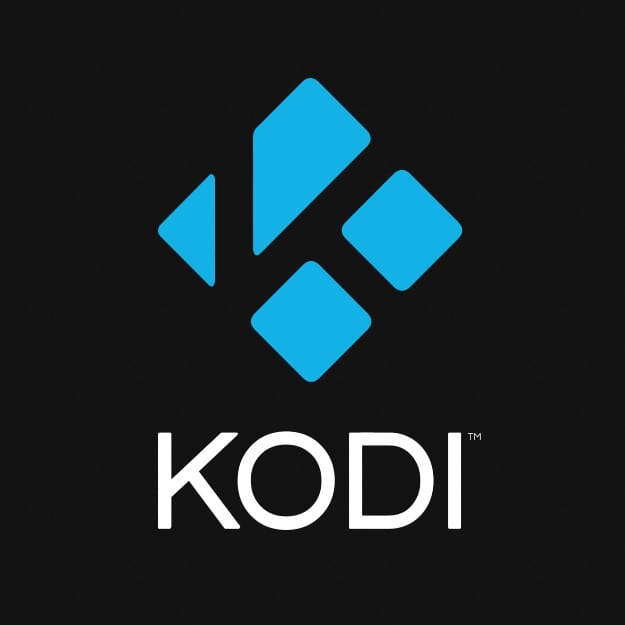 Kodi is a multi-purpose platform that acts as a media player and a streamer. The platform can be used to watch Australian Open 2023 and any other live sporting event (besides movies and TV Shows), and all you need is to install the appropriate addons.
However, note that these are third-party addons and use questionable sources too, so ensure that your IPVanish is up and running before you start Kodi.
Below are some of the best Kodi addons you can use to watch Australian Open matches for free.
1. TV Tap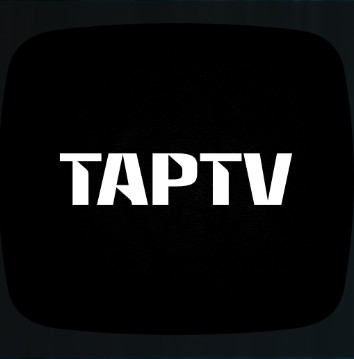 TV Tap is an excellent Kodi addon to watch Australian Open live and is free. As the name suggests, it is a dedicated Live TV addon based on the TV Tap apk (now TVMob), and it provides 1000+ channels. These are organized into several categories: Music, Sports, News, Entertainment, and Movies.
In the sports section, you'll find ESPN, Eurosport, Star Sports, TSN, and several other channels you can use to stream the tournament for free. The app's channels are alphabetically organized and marked according to their country, so choosing channels is super easy.
How to Install TV Tap Kodi Addon
2. Mad Titan Sports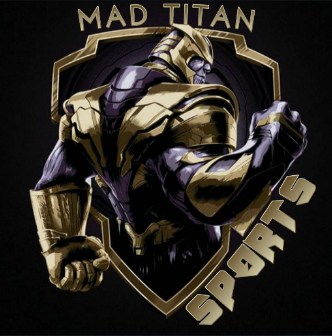 Mad Titan Sports is a Kodi addon that provides live sports streams for a variety of events. The addon has a very comprehensive selection of sports events and competitions, and it has two main categories on the main page: Live Sports and Live TV. The Live TV section provides live TV channels through scrapers such as USTV, UKTVNow, and US Cable. The Live Sports section provides multiple options, including Tennis, Boxing, Basketball, Baseball, Football, Hockey, and Wrestling.
The best thing about Mad Titan Sports is that you can find any sport you are looking for, and it's also easy to find and watch live events and competitions. To watch the Australian Open, head to the Live Sports section and select Tennis. You can also use the various live TV scrappers to access channels such as Eurosport.
How to Install Mad Titan Sports Kodi Addon
3. SportHD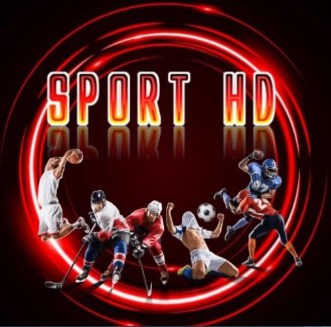 SportHD is a Kodi addon that specializes in providing live sports streams for a variety of events. The addon sources its content from the sporthd.me website, where it also gets its name. The main page of the addon is quite simple and easy to navigate, making it easy for users to access links. You can choose between four categories: Live Events, Alternate Live Events, Sports, and Best Leagues.
The Live Events section mainly offers soccer matches, but you can go to either Alternative Live Events or Sports to watch the Australian Open. Under the former, you'll find all major sports events from various sports and competitions. You can also go to the Sports section and select Tennis. You'll get links for the day's Australian open matches.
How to Install SportHD Kodi Addon
Other Kodi Addons you can use to watch Australian Open 2023 include:
Wrap Up
The Australian Open will launch the new Tennis season, and you can expect some of the best Tennis action. If you are a Tennis fan, you can use the guide above to watch all the action from the land down under. However,
Enjoy!