Ruku is a digital media player similar to Amazon Fire TV series giving you access to various stream services upon subscription. This post will show you how you can Watch Live Sports on Roku for Free…
 So, you've recently purchased a Roku device and are wondering how you can make it worth you've spent? While the Roku Channel Store may offer a large variety of TV shows, movies- even licensed content from big businesses like Sony Pictures and Warner Bros, it does leave room for more. After all, since you're basically replacing your television cable service with Roku devices, it makes sense that you'll be looking to watch more than movies and TV shows on it. This generally means that you're looking to watch news channels and sports as well and you might also be want to watch them live.
If this sounds like you then you have come to the right place. In this article, we'll tell you about the ways in which you can Watch Live Sports on Roku for Free!
So, What Is Roku?
Before we begin, let's talk about Roku. For those who stumbled upon this post and therefore don't know, Roku is a digital media player not unlike the Amazon Fire TV series. It was launched in 2002 by CEO and founder, Anthony Wood. Roku Streaming Players, as they are called, have the capacity to receive video streams via an internet connection. You can plug it to your TV using the supplied audio and video cables and that's pretty much it.
Once you've turned on the device you can access the Roku Channel Store where you'll find a variety of content streaming services. These include BBC iPlayer, CBS, Google Play Movies & TV, Netflix. These services may or may not be for free and may run on one-time payment or monthly subscription plans. In addition, the options available vary depending on your location.
However, as mentioned, in this article, we're going to talk about streaming apps on the Roku Channel Store which will allow you to live stream sports for free.
But before we do that, let's talk about VPNs.
Why're We Talking About VPNs?
This might seem a bit weird to you, but we highly recommend using VPNs when browsing the internet- especially if you're using streaming services that are broadcasted over the internet like the ones supported on Roku streaming devices. The reason behind this is to protect you against any legal problems in case the channel you access via Roku isn't allowed in your country. This might be due to stricter laws in your region or maybe to government censorship.
Either way, it's a great idea to have a VPN as you use the internet in general; it can protect from issues like government spying and the possibility of identity theft. Hackers actually use your online footprint to decode the kind of person you are, what you like, where you live and… eventually your security details through credit card trails. It might seem scary or maybe outlandish but it's the world we live; so we highly recommend that you protect yourself from such threats.
So in order to protect ourselves online, we recommend that you use Surfshark.
Surfshark is the best
Make no mistake, this is no PR stunt or branding. Surfshark actually is the world's best VPN service and with over a thousand servers in more than sixty countries, Surfshark is very, very reliable. It's not a free service – do keep that in mind; but unlike many free VPNs online it has a no traffic logging policy. What does this mean? It means that most free VPNs online actually record your information on their servers. You don't want that; you need complete anonymity with zero percent chance that anyone might somehow find out what you're up to. Use Surfshark if you're that kind of person. For sure, you won't be disappointed.
In addition to the security benefits by using a commercial VPN like Surfshark, there are other benefits also. The biggest is their ability to help bypass geographic restrictions on content – that's where the 1000 servers around the world come into play! If specific streams are unavailable based on your location or country, simply log in to another server in a country where the streams are available and you're done! You see, the VPN server, will mask your IP address and make it appear as if you're actually in that country. It's the quickest way of traveling the world that I know!!
Surfshark is the best VPN to Watch Live Sports on Roku for free. So, we managed to get an exclusive  discount of 82% on Surfshark to help our readers to stay safe, for an affordable price .
Click here to save 82% of Surfshark now!
Top Channels To Watch Live Sports on Roku for Free
If you're interested in paying for access to live sporting TV, Roku offers all of the familiar names in sports. You can access FuboTV for example which is a great soccer station, or even subscribe to the MLB, NBA, NFL, and NHL if you have other specific favorite teams. If you're interested in lots of different types of games and matches, ESPN and CBS Sports are both available. However, if you're more interested in exploring alternative streaming options but don't know which ones are the best for sports, keep reading. As mentioned before, a lot of the channels on Roku are free; you just need to know which ones will be available for online free live streaming. For this article on How to Watch Live Sports on Roku for Free , we've picked out our top picks for you.
Red Bull TV
This is our number one choice for Watch Live Sports on Roku for Free. Not only does Red Bull TV offer exclusive events in all categories- sports, news and much more; you can also watch them on repeat multiple times.
But that's not all, the channel has an entire range of sporting events categorized according to the sport; so you've got sections for the rally, wrestling and so on.
STV
STV offers the opportunity to watch live TV as well. However, unlike Red Bull TV, it also offers you the chance to watch movies and TV shows live as they're appearing on particular cable TV channels as well. So if you're someone looking for one channel which you can use to access everything, STV is for you; it allows you to watch TV shows, movies, entertainment news, live news, and live sports.
PlutoTV
We've mentioned PlutoTV a couple of times on this platform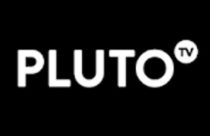 and this is because this service has everything you need. Don't underestimate it because it's last on our list. PlutoTV is great if you're looking to cut the cable altogether. Why? Because it has everything (and more) that cable has to offer you. For one, it has a massive list of channels you can choose from. You can also watch live sports on particular sports channels as you please. If you're looking for past events, there's an entire sports section you can use to look it up. Try PlutoTV- it's perfect for Roku.
Conclusion
And there you have it, our list of the top platforms you can use to Watch Live Sports on Roku for Free. The point here is to stay safe and anonymous; if so, then you're done.
We hope you find this article on Watch Live Sports on Roku for Free useful; also hope you accept our suggestions to enhance your experience on Roku. Good luck!