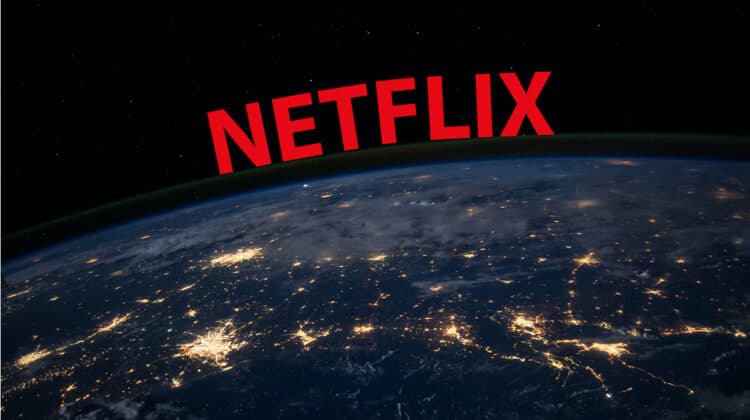 Netflix is one of the biggest streaming platforms worldwide, with thousands of shows and movies for audiences. This platform is currently available in more than 190 countries, but guess what? Each region has a different content library from its counterparts, and people can't generally get access to the geo-restricted content.
This primarily happens due to geo-restrictions placed by the server to comply with the licensing agreements set up with content producers. But we know how you can change the Netflix region hassle-free—by using a high-quality VPN!
💡 A VPN changes your IP address and makes you appear as someone trying to access region-specific content from within the preferred destination. This way, you don't only get access to one location's Netflix top titles, but the global content library on Netflix can open up to you.
In this blog post, we'll bring you everything you need to know about using VPN to unblock Netflix libraries in other regions, connecting to a VPN, picking the top VPNs, tackling errors, and whatnot. 
Read this comprehensive guide to streaming Netflix from anywhere in the world!
Why Use a VPN to Change Netflix Region: Benefits and How it Works
Netflix's content library is different for each location. People in the US can't get access to Australian Netflix and so on. To beat this situation, the most effective option is to opt for a reliable and trusted VPN, which kicks this frustrating situation to a side and gives you access to all your favorite Netflix shows and movies hassle-free.
A VPN changes your IP address to its server IP in the selected country, so Netflix's servers don't consider you as a red flag and allow access to the content you're looking for. For instance, when you connect to a US server from the UK, the VPN will make you appear as someone trying to access Netflix USA from within your country, thus allowing you access to their rich content library. 
Here's a step-by-step guide to help you connect to a VPN and change the Netflix region to access all of Netflix's top titles. 
Purchase the subscription to your preferred VPN and install it on your device. We recommend using Surfshark VPN for its many available servers.
Launch the VPN app and select a server from the list. Whether you want to access Netflix UK or Netflix Spain, simply connect to a relevant server and go to the next step.
Open Netflix and enjoy access to your favorite geo-blocked content from a different country, regardless of your location.
Best VPN Services to Change Your Netflix Region – Recommended by Experts
We truly mean it when we say experts select these VPNs to change your Netflix region. These VPNs are selected based on their performance, speed, privacy, security, and ability to connect to a wide range of servers to access Netflix in other countries.
Apart from it, they are also ranked based on their pricing plans, customer support, and supported devices. Whether you're confused about money-back guarantees or if the VPN hides the fact that you're using their service to access geo-blocked content, we have got you covered.
1. SurfShark VPN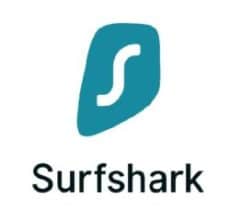 SurfShark is a top VPN with 3200+ servers in 100 countries, allowing access to major Netflix regions. The VPN is available for an affordable price range, i.e. 2.49 USD/month on its 2-year plan.
It provides fast download (88.14 Mbps) and upload (83.72 Mbps) speeds on a 100 Mbps connection and supports various devices, including Windows, macOS, iOS, Android, Linux, and Firestick.
Surfshark's smart DNS proxy unblocks US Netflix on Roku, Apple TV, Xbox One, and PS4. Surfshark also follows the strongest encryption AES 256-bit protocol, Kill switch, DNS obfuscation, and many other advanced features to protect users' privacy and help the streaming to be as flawless as possible.
The VPN offers 24/7 live chat support, unlimited simultaneous connections, and a 30-day money-back guarantee, making it a risk-free choice for users.
2. CyberGhost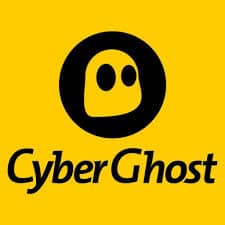 CyberGhost is a user-friendly VPN with 6900 servers in 86+ countries and can unblock Netflix US, Canada, Italy, Germany, Japan, UK, and Australia easily.
On a 100 Mbps connection, you can enjoy a download speed of 85.42 Mbps and an upload speed of 44.78 Mbps. Compatible with Windows, macOS, iOS, Android, Firestick, and Linux, it also offers a smart DNS proxy for devices like Roku and Apple TV.
CyberGhost allows up to 7 simultaneous connections and features 256-bit AES encryption, data leak protection, and a kill switch. The 2-year plan costs $2.03/mo with a 45-day money-back guarantee.
3. NordVPN

NordVPN is an outstanding VPN service, offering 5310+ servers in 59+ countries, including the US, UK, Canada, Australia, Germany, Japan, Brazil, Italy, and France. It excels at unblocking Netflix and other geo-restricted content.
NordVPN provides a download speed of 86.49 Mbps and an upload speed of 79.42 Mbps on a 100 Mbps connection. It is compatible with devices such as Windows, iOS, Android, macOS, Linux, and Firestick.
With 'NordLynx,' its new WireGuard protocol, Netflix region-switching is faster. Priced at $3.29/month on a 2-year plan, NordVPN supports six simultaneous connections and boasts 256-bit AES encryption, DNS leak protection, a configurable kill switch, and DDoS-resistant servers. It offers 24/7 live chat support and a 30-day money-back guarantee for a risk-free experience.
4. ExpressVPN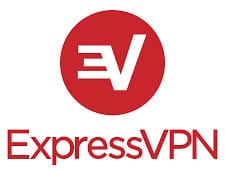 ExpressVPN, a top-tier Netflix VPN, boasts fast speeds of 89.42 Mbps download and 84.64 Mbps upload on a 100 Mbps connection.
With 3000+ servers in 94+ countries, including 25 US locations, it unblocks 33 Netflix regions such as the US, UK, Canada, Australia, and more. Its 24/7 live chat support assists with server selection, and it unblocks other streaming services like HBO Max and Disney+.
ExpressVPN is compatible with Windows, macOS, Linux, iOS, Android, Firestick, and Android Smart TV, and supports five simultaneous connections. Its MediaStreamer enables Netflix region-switching on devices like Roku and Apple TV.
Offering 256-bit encryption, a kill switch, and DNS leak protection, ExpressVPN costs $6.67/month on a 1-year plan and ensures a secure, log-free experience.
5. IPVanish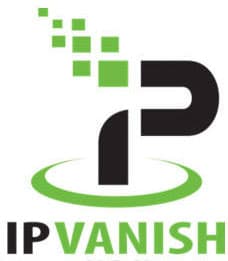 Another reliable VPN is IPVanish, offered at $7.50/month on a 1-year plan and is compatible with Windows, macOS, Amazon Fire TV, Linux, Android, IOS, routers, and Chromebook. 
IPVanish has over 2000 servers in 75 different locations offering multiple connectivity on different devices. Upon testing several locations, it was found that IPVanish offers a maximum of 77.53 Mbps of download and 83.72 Mbps of upload speed.
Some top-of-the-line features of IPVanish are 256-bit AES encryption, 24/7 customer support, no-log policy, kill-switch, and free SOCKS5 proxy. Enjoy a 30-day money-back guarantee by IPVanish if you are unsatisfied with the service.
---
How to Switch Netflix Regions on Your Devices
Now that you know about a list of VPNs to unblock Netflix in other countries, it's time to see how to switch Netflix regions on multiple devices. Let's dive deep into it.
How Do I Change Netflix Region on a Smart TV?
Smart TVs are mostly Android, and if you have one, then changing the Netflix region won't be too difficult. Here are the steps you need to follow to switch your Netflix region and enjoy streaming from different Netflix libraries.
Opt for a reliable and trusted VPN provider, such as Surfshark.
Subscribe to their monthly or yearly plan to enjoy hassle-free streaming.
Launch your TV OS App Store or Google Play Store (when available), install the VPN app, and log in with your credentials.
Choose a server based on the Netflix you want to get access to. For instance, if you want to stream Netflix UK, then select a UK-based server.
Go to Netflix, check if the region is changed, and enjoy streaming for hours!
How To Change Netflix Region on iPhone?
Hundreds and thousands of people own iPhones, which is why it's quite necessary to look for a VPN that supports Apple devices. If you have found one, then here's how you change country on Netflix.
Subscribe to a reliable VPN such as Surfshark. 
Go to the App Store and download the VPN app on your device.
Log in to the VPN using your credentials.
Select a server to stream Netflix. For the US, the New York US server is highly recommended.
Clear your cache from the phone settings.
Launch Netflix and see if the location has changed. Once done, stream all you like!
How to Change Netflix Region On An Android Phone?
Android users can also enjoy access to premium-quality VPNs to stream blockbusters, on-demand shows and movies, and much more without any hassle. Here are the steps you need to follow:
Register for a VPN account, such as on Surfshark.
Download and install the ExpressVPN app from the Google Play Store.
Open the ExpressVPN app and sign in using your account credentials.
Choose a server location of your preference (e.g., New York – US server for American Netflix) and connect.
Navigate to your phone settings and clear the cache.
Open the Netflix app and check if your region has been successfully changed.
How to Change Netflix Region on PS4?
Follow these steps if you wish to change your Netflix region on PS4:
Launch a web browser on either your computer or mobile device.
Go to the PlayStation official website and log in to your PS account.
Scroll to the page's bottom section to identify your current country/region.
Delete the Netflix app from your PS4 console.
Opt for a trustworthy, paid VPN service to decrease the chances of Netflix blocking the IP address. We recommend Surfshark.
Set up your router using the VPN address associated with the country whose Netflix content you want to access.
Install the Netflix app again and log in to your account.
Stream without any restrictions!
How to Change Netflix Region on Xbox?
Changing the Netflix region on Xbox is less straightforward than on other devices. But worry not; here are the steps you need to follow to watch Netflix in other countries on Xbox.
Subscribe to a trusted VPN such as Surfshark on your laptop or PC.
Connect your Ethernet cable to your Xbox device. 
Go to your computer's 'Settings.'
Click on 'Network & Internet.'
Navigate to the VPN option, then click on 'Change adapter options.'
You will see the ExpressVPN option there, click on it.
Go to 'Properties' and select the 'Sharing' option.
Check the box saying 'Allow other network users to connect through this computer's internet connect.'
Check the 'Select a private network connection' option.
Click on the 'Xbox's Ethernet connection.'
Hold the controller and click on the Xbox button on it.
Press the 'RB button' three times.
Go to 'Settings', then navigate to the 'Network' tab and click on it.
To connect your console to the internet, click on 'Network Settings' and then press the 'Test network connection' option.
To see if the connection was established, go to the system settings on your Xbox, check if you're connected to the Ethernet and LAN, open the Netflix app, and see if you can access other countries' content.
How to Change Netflix Region on Roku?
Changing the Netflix region on Roku is comparatively easy. Follow these steps to get access to unlimited geo-restricted content:
Configure the VPN on your router and connect your Roku device to it.
Connect to a preferred location.
Set up a Roku device and account and match your location with the VPN. To do this: Go to Settings 🡪 Click on System 🡪 Tap on Advanced system settings 🡪 Click on Factory Reset 🡪 Follow the instructions and connect to the same location as your VPN.
Finish account setup.
Go to the Netflix app, log in, and start streaming!
Can I Still Watch Content in HD While Using a VPN With Netflix?
Yes, you can still watch content in HD while using a VPN with Netflix, provided the VPN offers fast and consistent speeds.
VPNs might affect the quality of video streaming due to several factors. The primary reason is that VPNs route your internet connection through their servers, which can increase latency and slow down your connection.
Consequently, this can lead to buffering issues and reduced streaming quality. Furthermore, some VPNs have limited server capacity or overcrowded servers, resulting in slower speeds and affecting HD streaming quality.
To ensure HD streaming is not compromised while using a VPN, consider the following tips:
Choose a high-quality VPN: Select a reputable VPN provider with a proven track record for bypassing Netflix geo-restrictions and offering fast speeds. We recommend using Surfshark, which offers more than 3200 servers to let you stream Netflix in peace.
Select a server close to your location: Picking a server closer to your physical location will generally provide better speeds and reduce latency as data has to travel a shorter distance, resulting in a faster connection. However, it does not mean you should limit your search to closer destinations only. A premium-quality VPN is your best bet to ensure a seamless connection to any location.
Use a VPN with a large server network: A more extensive server network will provide better speed and performance, as it can distribute users across various servers. 
Test different servers and protocols: Experiment with various VPN servers and connection protocols to find the best combination for your streaming needs. Some VPN protocols prioritize speed over security, while others strike a balance between the two.
Check your internet connection: Ensure you have a stable and fast internet connection to support HD streaming. Netflix recommends a minimum internet speed of 5 Mbps for HD quality and 25 Mbps for Ultra HD quality. If your connection is slower than these recommendations, you may experience buffering or reduced streaming quality.
What Kind Of Internet Speed Do I Need To Stream Netflix?
To stream Netflix smoothly, you need adequate internet speed for different streaming qualities: 3 Mbps for standard definition (SD), 5 Mbps for high definition (HD), and 25 Mbps for ultra-high definition (UHD/4K).
If you are unable to stream Netflix in HD, then here are some tips to get you through it:
Upgrade your internet plan with enough bandwidth for your preferred streaming quality.
Regularly use online speed test tools to ensure your connection meets streaming requirements.
Connect your streaming device directly to your router with an Ethernet cable for faster, more stable speeds.
Place your router centrally, away from obstructions and interfering devices. Keep the router's firmware updated and consider a dual-band or mesh router for better performance.
Close other applications and devices using the internet during streaming to avoid competing for bandwidth.
Regularly refresh the network connection and fix potential issues by restarting these devices.
Which Netflix Library Has The Most Content?
Netflix's content library varies from one location to another due to licensing agreements and copyright laws. If you're wondering which Netflix library has the most popular titles, then surprisingly, it is Slovakia, with over 8,400 titles, as per the data revealed in March 2023.
Bulgaria comes in the second position with about 8,272 titles, Latvia with 8,092 titles, Estonia with 8,071 titles, and so on. In short, the top 10 list of countries featuring the biggest Netflix libraries belongs to European countries. You can also find Iceland, Lithuania, Romania, the UK, Portugal, Ireland, Spain, and Germany on the list.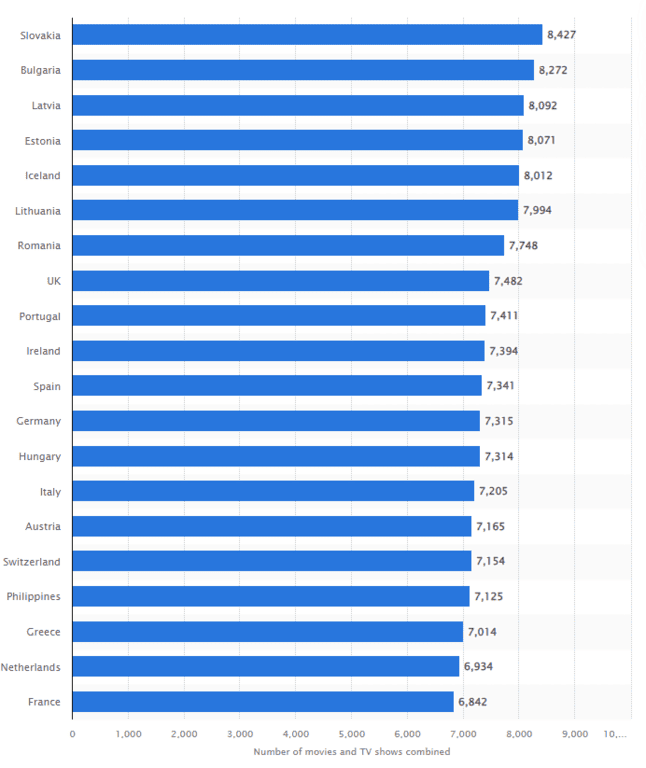 Check the data published by Statista to get a clear idea about the top countries with the most extensive Netflix libraries.
Why Does Netflix Have Different Shows In Every Country?
Netflix offers different shows and movies in each country due to licensing agreements and regional restrictions. Content producers and distributors often negotiate separate licensing deals for different regions, considering factors such as audience preferences, cultural sensitivities, and competition with local broadcasters. This results in varying availability of content across countries, even for Netflix's own original productions.
Additionally, certain shows and movies may be licensed exclusively to other streaming platforms or broadcasters in a specific region, making it impossible for Netflix to offer those titles in that country. In some cases, local censorship laws and regulations may also limit the availability of particular content.
As a global streaming service, Netflix aims to cater to diverse audiences by offering a mix of international and local content. The company invests in producing original content for various regions to enhance its appeal to subscribers worldwide. However, due to the complexities of licensing and distribution, it is not always feasible for Netflix to provide the same content library in every country.
To access a wider range of content, some users opt for VPN services to change their virtual location and access Netflix libraries from other countries. However, always choose a reliable VPN provider to ensure a seamless streaming experience without compromising connection speed or security.
How To Change The Netflix Region Without Vpn?
If you're using a device, which does not support a VPN, then there are other ways through which you can change your Netflix region. Whether you are using smart DNS, proxy, or Tor Brower, we have summed up everything you need to know about changing your Netflix region through them.
Option #1: Smart DNS
Smart DNS is a technology that reroutes your DNS requests through a specific DNS server, which is usually provided by a Smart DNS service. This method essentially tricks streaming services into believing you are located in a different country, enabling you to access geo-restricted content.
To use Smart DNS, you must sign up for a Smart DNS service, configure your device's DNS settings according to the provider's instructions, and then access Netflix. The process is relatively simple and does not require installing additional software. However, it's essential to choose a reputable Smart DNS provider to ensure a reliable connection and access to various Netflix regions.
One advantage of using Smart DNS over a VPN is that it generally doesn't affect your internet speed, ensuring a smooth streaming experience. However, Smart DNS lacks the encryption and security features offered by VPNs, making it less secure when it comes to protecting your online privacy.
Option #2: Proxy Server
Proxy servers act as intermediaries between your device and the internet, forwarding your traffic to a specific destination (in this case, Netflix). Connecting to a proxy server located in an intended country allows you to bypass geo-restrictions and access content from that region.
To use a proxy server, you need to find a suitable proxy server, configure your device's network settings to connect to the server, and start streaming Netflix. There are both free and paid proxy servers available, but the quality and reliability can vary significantly. It's crucial to choose a reputable proxy server provider to prevent potential security risks.
One downside to proxy servers is the lack of encryption and security features, which you generally get with a VPN. Additionally, free proxy servers may have limited bandwidth, resulting in slower streaming speeds and reduced video quality.
Option #3: Tor Brower
The Tor Browser is a privacy-focused web browser that routes your internet traffic through a network of volunteer-operated servers (nodes) to anonymize your online activities. By connecting to a Tor exit node in a different country, you can potentially access geo-restricted Netflix content.
To use the Tor Browser, download and install the browser on your device, launch it, and navigate to the Netflix website. However, it's essential to note that using Tor for streaming purposes is not recommended, as it can slow down your connection speed and negatively impact video quality.
Moreover, the Tor network is designed to prioritize privacy and security, not to bypass geo-restrictions. Overloading the network with streaming traffic can strain the system and hinder its primary purpose of providing online anonymity.
How to fix Netflix VPN, unblocker, or proxy error?
From time to time, you might come across this error if you're using a proxy, VPN, or an unblocker on your device. Don't worry; it's common and has several remedies for it.
Solution #1:
The first solution to this problem is to find a trusted and reputable VPN which can actually help in changing Netflix's region. Many VPNs can't help you use Netflix, which is why you have to run trial and error until you find the best one. To save you from all the hassle, try using SurfShark, Nord VPN, and ExpressVPN to watch Netflix from other countries without any errors. 
Solution #2:
The second option is to switch servers. Netflix is always on the hunt of finding IP addresses that are VPN-generated. So, it's nothing new to see these errors on your screen. If one IP address shows this error, then try connecting to another one from the same country to beat the geo-restrictions.
If none of these options work, here is a list of other fixes you can try to access Netflix from another country.
Clear browser cache and cookies: Your browser may store location information in its cache and cookies, which can cause issues when accessing Netflix through a VPN. Clear your browser cache and cookies, then reconnect to the VPN and try accessing Netflix again.
Disable IPv6: Some VPNs only support IPv4; if your device uses IPv6, it can cause conflicts and reveal your location. Disable IPv6 on your device and reconnect to the VPN to resolve this issue.
Change VPN protocols: VPNs use various protocols, such as OpenVPN, IKEv2, or WireGuard. If you are experiencing issues with one protocol, try switching to another in your VPN client settings.
Use a different device or browser: Sometimes, certain devices or browsers can cause issues with VPN connections. Try accessing Netflix on a different device or through a different web browser to see if it resolves the problem.
Contact customer support: If none of the above steps work, contact your VPN provider's customer support. They can provide the most up-to-date information on working servers or other troubleshooting tips to help you fix the issue.
How Do I Fix Netflix Error Code M7111-1331-5067?
You can often come across this frustrating M7111-1331-5067 error saying:
This error typically indicates a browser extension conflict that interferes with Netflix's proper functioning. To resolve this error, try the following fixes:
Disabling Chrome Extensions
Conflicting add-ons in Google Chrome can prevent Netflix from loading correctly, resulting in error codes. Use these steps to disable Chrome extensions and potentially fix the M7111-1331-5067 error:
Open Google Chrome and paste the following path into the address bar: chrome://extensions
Press Enter to view all installed extensions.
Turn off the toggle switches for all extensions.
Restart Google Chrome.
Check if Netflix videos can be watched without encountering the error code M7111-1331-5067.
If the error is resolved, re-enable extensions one by one, checking for the error after each one. This will help identify the problematic extension, which you can then uninstall.
Disabling VPN Client
Some VPN clients are incompatible with Netflix, leading to restrictions and error codes. Disable your VPN client if using one, and see if the issue is resolved. Here's how to disable a VPN connection:
Press Windows + I to open Settings.
Navigate to Network & Internet and select VPN from the right pane.
Turn off both toggle switches under Advanced settings for all VPN connections, including VPN over metered networks and while roaming.
Restart Windows and try watching Netflix videos again.
Can I use a free VPN to change regions on Netflix?
While it may be tempting to use a free VPN to change regions on Netflix, there are several limitations and risks associated with doing so. Free VPNs often come with poor security, unreliable performance, and slow speeds, negatively impacting your streaming experience.
Firstly, free VPNs typically offer limited security features compared to their paid counterparts. They may not provide strong encryption, DNS leak protection, or a kill switch, leaving your online activities vulnerable to hackers, advertisers, and even your internet service provider. Furthermore, some free VPN providers have been known to log user data and sell it to third parties, compromising your privacy.
Secondly, the performance of free VPNs is often inconsistent and unreliable. Since these providers do not invest in a large number of servers or proper infrastructure, their networks are frequently congested, leading to slow connection speeds and frequent disconnections. As a result, streaming Netflix content can become a frustrating experience with constant buffering and low video quality.
Additionally, free VPNs often have limited server locations and struggle to bypass Netflix's geo-restrictions. Netflix continuously improves its VPN-detection mechanisms, and free VPNs are usually the first to be blocked. Consequently, using a free VPN might not grant you access to your desired content library or may result in proxy errors.
Lastly, many free VPNs impose data caps and bandwidth limitations, hindering your streaming experience. After surpassing the allotted amount, you may face further speed throttling or cannot continue streaming until the next billing cycle.
In conclusion, using a free VPN to change regions on Netflix is not recommended due to the risks and limitations involved. To ensure a secure, reliable, and enjoyable streaming experience, it is advisable to invest in a reputable, paid VPN service that prioritizes user privacy, offers a vast network of servers, and consistently bypasses geo-restrictions on streaming platforms like Netflix.
How to watch Netflix from other countries – FAQs
Can Netflix Detect If I Use a VPN?
Yes. Netflix can detect if you are using a VPN or not by matching your IP address and DNS server. This is why it's highly recommended to opt for a paid VPN, which can potentially unblock Netflix. 
Why Is My VPN Not Working on Netflix?
Your VPN can stop working on Netflix if their servers block your IP address. 
How Do I Change My Netflix Billing Country?
The best way to change your Netflix billing country is by canceling your account. Wait until your billing period is over, and then restart your account in the new destination to avoid any billing-related issues. 
Can I access Multiple Netflix Regions At The Same Time?
You can access multiple Netflix regions simultaneously by using a premium-quality VPN, which offers plenty of servers, so you can connect with any of them and enjoy streaming geo-blocked content restriction-free. 
Can Netflix Block My Account For Using a VPN?
No. Netflix will not ban your account from using a VPN. However, your streaming will be instantly stopped. If you encounter this issue, try deleting your cache and cookies, connecting to a different server, or changing the device or browser.  
Why Did Netflix Block My Access To Certain Content? 
Netflix blocks access to certain content due to licensing agreements and copyright issues. They must comply with the agreements with content producers who decide where their content will be displayed. This is one reason why you can't access geo-restricted content from other parts of the world. 
Final Thoughts 
With the right VPN on your side, there's no way that you cannot change your Netflix region to stream global content. Surfshark tops our list due to its incredible features and a long list of servers to ensure your connectivity is never compromised.
Whether you're in the US, UK, Canada, or Europe, you never have to miss your favorite shows and movies ever again. Follow our guide and get access to all geo-restricted content without ever risking your personal information. Don't wait up! Grab the popcorn and start streaming Netflix from another country using a trusted VPN!
Enjoy Netflix everywhere!
Credits: Feature image based on a photo by NASA on Unsplash.