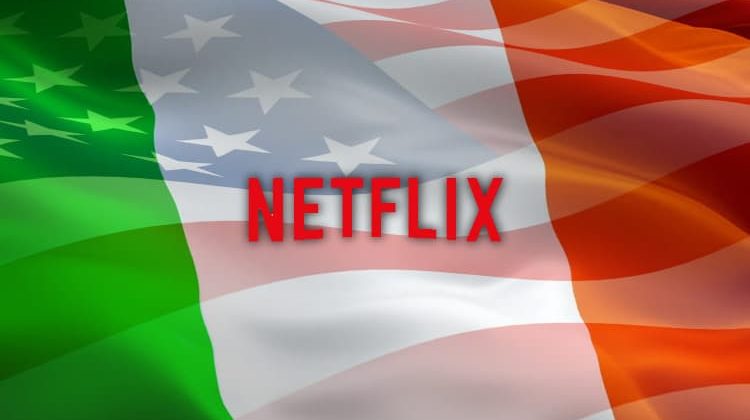 Accessing the US, or any other country-based, Netflix catalog from abroad is not an easy task, but with the right tools, you'll be able to watch US Netflix titles in Ireland.
You'll agree with us that Irish Netflix has some amazing TV shows and movies. However, when you compare what is offered by Netflix in the US and UK to what is offered in Ireland, there's a huge difference. The US Netflix library packs more titles than any other library. It is safe to say Netflix subscribers in Ireland are being shortchanged.
Why do you need to watch US Netflix in Ireland?
There are a couple more reasons why you might need to get US Netflix. Not only does it have more content, but also it gets updated with most of the latest releases before any other library gets them. It also has the most diverse library.
Being the case, we understand why you may want to watch US Netflix. Unfortunately, the US Netflix is only reserved for subscribers living in Stateside. Netflix has a policy that allows users only to access a catalog of movies and TV shows based on their location.
That doesn't mean you can't enjoy US Netflix in Ireland if you wanted. In this article, we'll show you how to get US Netflix titles using your Irish account.
Why the US Netflix titles can't be accessed in Ireland
The very first reason why you can't get the US Netflix library in your region is because of your location. Since you reside in Ireland, you will only get the catalog made for your region.
The other reason is that production companies tend to restrict movies to certain regions as a business strategy to maximize revenue. Production and distribution of movies and TV shows usually cost millions of dollars.
It is, therefore, only logical that the TV networks & production companies involved will want the films to be available in areas they get more viewers to ensure they gross a lot of revenue. When Netflix buys licenses to these movies and TV shows, they only get the license to show them in those areas. Note that these geo-restrictions affect many countries besides Ireland.
How does Netflix block subscribers to Watch US Netflix from abroad?
Netflix has to honor the copyright agreements by complying with licensing restrictions lest they face legal action. No one likes being slapped with a legal action or fines, and certainly not Netflix. This is why the company limits the content to specific regions, and this involves blocking subscribers from accessing US Netflix.
How so, you ask? Well, when you log in to your account, the IP address of your device is traced to your location and you're allowed to only access content tailored to your region. Your device is flagged as unrecognized if/when you try to get geo-restricted content,
Luckily, Netflix does not factor in where you created your account or your payment source. What they only check is the location through your IP address when you sign in to watch. This leaves a let-out to watch Netflix titles outside your region if you can convince them that you signed in from that region.
We have many articles where you can read more about US Netflix thematic.
The Easy Way to Watch Netflix US in Ireland
The easiest way to watch US Netflix if you are in Ireland is by using a Good VPN to bypass the geo-restriction. A virtual private network masks your actual location and instead shows a different one. You can, therefore, connect to any server in the US and stream countless movies and shows in the US library.
The VPN we recommend
Our top VPN recommendation is CyberGhost as it not only unblocks US Netflix but also other libraries such as the UK and Canada. The VPN shows the servers that work, so you don't have to 'trial-and-error' your way into finding the best one.
With over 6300 servers across 89 countries, you can switch to any library whenever you want. CyberGhost also offers you very fast speeds and unlimited bandwidth that will let you stream without any lags. Your traffic is also secure since the provider uses 256-bit AES encryption and doesn't keep any user's logs.
Best CyberGhost VPN features:
Can unblock many other libraries
Blazing fast and stable connection speeds
OpenVPN, L2TP-IPsec and PPTP protocols
Has apps for Windows, Mac, iOS, Android, Linux, Routers
Supports up to 7 simultaneous connections
Has a zero-logs policy
Beyond these, CyberGhost also comes with many other advanced features to enhance functionality and user privacy and security, at the best quality/price from the industry:
Special Offer: $12.99 $2.30/month
30-Days Money-Back Guarantee
We've managed to get the best VPN discount for our readers.
Other equally good VPN choices you can use are NordVPN, ExpressVPN, and Sufshark.
How to unblock US Netflix with a VPN
Now that you know that a VPN is the way to go about it let's get to how to use it to unblock and watch US Netflix. Here are the steps to follow:
Step 1: Sign up with CyberGhost
The first step is to visit CyberGhost's website and create an account. CyberGhost offers a 1-day free trial after which you are required to choose a plan to continue enjoying the excellent services. Don't worry, the provider also offers a 45-day money-back guarantee policy.
Step 2: Install the CyberGhost's app
On the website, download and then install the CyberGhost's app on your Netflix device. CyberGhost has apps that are compatible with almost all systems.
Step 3: Launch the VPN and choose a server
Proceed to launch the app after you're done with the installation process.
Now, select "For streaming" from the menu, then select a US server optimized for Netflix US and click on the button to connect.
Step 4: Enjoy US Netflix
Once the connection is set, sign in to your Netflix account and start streaming your favorite movies and TV shows in the US Netflix catalog.
Still can't watch US Netflix in Ireland?
If you find that Netflix still blocks you from watching a movie despite using CyberGhost, here are some of the things you should consider:
Sign out of any Google accounts on the device you're using, especially on the browser and clear the cache as Google might be revealing your actual location via the caches.
Disable/deactivate any GPS and location-based services that are running.
If you are using a Windows 10 device, you might need to disable IPV6.
Set your device's time zone to the US one: continental US stretches between UTC -4 and UTC -8
Connect to a different server location that is still in the US.
Wrap Up
Don't be locked out of fun or discussions, when your friends talk about their favorite TV shows and movies. Get the most out of your Irish Netflix account by trying out new libraries. The way to achieve that is using a Good VPN like CyberGhost.
We hope to have helped you get the most from your Irish Netflix account, namely access to catalogs available on other countries such as the US one. If so, please rate this article and share it with your Irish friends, so they also can enjoy Netflix's US catalog.
Have great streams!