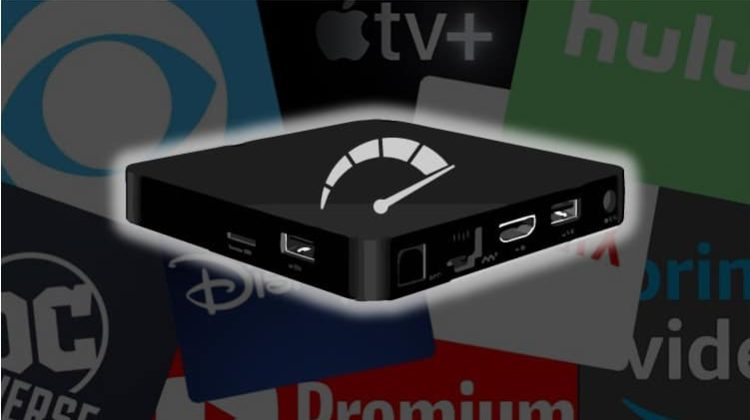 Though an Android TV Box is a great device for streaming and playing games on your, non-android big screen, sometimes they are affected by annoying problems, breaking that goal, but this article will help you on how to speed up your slow Android TV Box to get the best performance possible.
Android TV boxes are the mainstream devices to opt for when looking to revolutionize your home entertainment. These streaming devices run on a stock Android operating system or a custom one depending on the manufacturer. Android TV boxes have come along way; the latest devices pack more power than other streaming devices. Powerful processors and substantial storage enable these boxes to handle every task thrown at them. Despite being powerful, at times, Android TV boxes experience lags, which can be frustrating. Most performance issues on these Android boxes are user-generated. In this guide, we'll show you how to speed up your slow Android TV box.
Why is your Android TV box slow?
Before we look at the solutions, let us dive into why your powerful Android TV box becomes slow after a certain period. As with all other streaming devices, the apparent problems arise due to performance issues. These issues may be brought by overheating, lack of storage, keeping many apps running in the background, using poorly developed apps, and doing tasks that the Android TV box cannot handle. Remember, even though Android TV boxes pack powerful specs, overstretching them may limit how they perform. Without further ado, let us look at ways to speed up your slow Android TV box.
How to speed up your slow Android TV Box
Hardware fixes
Before getting forward, let´s try the following hardware fixes:
1. Use the manufacturer's power adapter
Android TV Boxes come with different power ratings depending on their various hardware performance. Without the right power, your Android TV box can start to malfunction, e.g., overheat or underperform. All these lead to lags and other issues that make your box slow. To get the correct intended results, always use the manufacturers' power adapter and follow the specifications on the manuals.
2. Integrate a USB cooling fan – Solves the overheating problem.
Android TV boxes are designed in ways that make them dissipate heat efficiently to avoid overheating. They have holes, a heat sink, and even cooling fans. Despite having these cooling systems, most Android TV boxes are prone to overheating problems. This can be due to long hours of streaming without breaks or power-intensive gaming. Overheating is the number one culprit of lags. The most viable way to reduce overheating in Android TV boxes is by external cooling. A compatible  Android TV box USB fan is a cost-effective and straightforward fix. Its also easy to use as you only need to plug the fan into a USB port, and fix it on your box.
3. Expand your storage – Solves performance lags
Almost all android TV boxes come with an option to expand its limited storage. This can be in the form of a MicroSD card slot or the USB port. Others have gone a step further to provide compatibility for hard drives. External storage is useful for storing your movies, TV shows, music, and other data while leaving the internal storage for apps. This leaves your Android box running smoothly, and you won't run out of storage for apps.
4. Use Ethernet – For a reliable internet connection
As much as WIFI is versatile, at times, using the cable for internet connection on your Android box is the right thing to do. WIFI speeds can be significantly reduced, and this might result in buffering and lags. Unlike the Ethernet cable, WIFI is affected by a lot of things. These include electromagnetic interference from other devices, signals from other nearby routers, obstruction by walls, and many connections that pose a problem. Getting a direct link from the router eliminates these problems and further ensures that your Android box has low loading times and streams without buffering.
Software fixes and tweaks
If none of the possible hardware fixes mentioned failed with you, the issues can be caused by software. So, here are the software fixes you can take to solve possible software issues:
1. Restart your Android box – Solves unforeseen issues
Most performance issues arise when your Android box operates in more extended periods without breaks. This makes the memory to accumulate a lot of tasks and also the CPU to still undertake processes that are no longer needed. These make the CPU unnecessarily busy and hence waste of performance resources. Restarting your Android Box solves many issues, including unforeseen system-generated lags. A restart helps unclog the CPU, memory, and gets rid of unnecessary processes. The simple way to restart your Android Box is to switch it off, unplug it for a few seconds, and plug it back in.
2. Use a VPN – Solves buffering issues and ISP throttling
Android boxes are best known for one task; streaming. If your Android TV box buffers while steaming or takes a long time to buffer and load content, your ISP might be the problem. Many ISP can detect traffic from streaming service and throttle your connection. It is even worse if your streaming sources use P2P traffic. To bypass your ISP throttling, a VPN is what you need.
We recommend using CyberGhost VPN for Android TV, and here is why.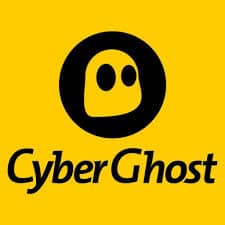 CyberGhost VPN is an all in one solution with excellent and reliable performance. It offers impeccable security and privacy via a military-grade 256-bit AES Encryption, a strict no-log policy, and enjoys the favorable laws of the Romania jurisdiction that doesn't require retention of data. CyberGhost VPN also has the largest network of VPN servers. These servers allow P2P traffic and are highly optimized for faster speeds and unlimited bandwidth, and this makes CyberGhost VPN suitable for steaming and other speed intensive tasks such as online gaming.
Furthermore more, this VPN service has an Android TV native app with a user-friendly interface. The app comes with various profiles for various tasks. CyberGhost VPN features secure protocols, DNS and IP Leak Protection, a kill switch, a 45-day money-back guarantee, and friendly customer support at an incredible price of:
Best Deal: $4.99 $2.11/month.
45 Days Money back guarantee!
We've managed to get a lucrative 82% Surfshark discount for our readers.
Best CyberGhost VPN features:
Largest VPN server network of 6100 plus VPN servers in more than 90 countries around the world
Unlimited bandwidth and traffic
Highest possible speeds
Unlocks various streaming services
Supports P2P traffic
Dedicated servers for Netflix
Simultaneous connections of up to 7 devices
45-day money-back guarantee
Getting started with CyberGhost VPN:
Signup for a CyberGhost VPN account, Click here to save 83% of CyberGhost now!
Launch the Google PlayStore and search CyberGhost VPN.
Once you've found it, click install and wait for the process to complete
Launch it and sign in with your credentials.
Lastly, connect to your favorite server and steaming without ISP throttling/ buffering.
If your Android box doesn't have the play store Sideload the CyberGhost VPN app
3. Close background apps – Improves performance
The Android platform usually keeps apps in the background even when the user is not using them. This ensures the apps are accessible in a faster manner when the user needs them again. But when the user doesn't need to use the apps for a long time, apps running in the background take a significant toll on performance. These apps clog the CPU and also take up unnecessary memory, which can be used by other currently running apps. This is despite the fact that Android does an excellent job at memory management. Closing background apps frees the performance resources, which can be used to improve the performance of upfront apps without lags. To close background apps, proceed as follows while on the home screen.
Using the remote press the Recents button, the one with three lines. Apps in the background will pop up.
Use the arrow keys (up and down to scroll) and then press the right arrow key to close the app you want. Repeat this process for every background apps.
If the above process doesn't work for you, proceed as follows.
Using a keyboard, press and hold the ALT key and then press the TAB key to bring up background apps
While still holding the ALT key, press the Backspace key to close the background apps.
If the process doesn't work, restarting your Android box also clears the background apps.
Force Stop/clear data and cache/ uninstall apps you don't use – Solves performance lags
Although Android TV Boxes come with substantial storage, at times, it gets near full. This is a bad thing as it clogs the system. To free up space, you need to clear data or cache of apps you don't use. Also, you might want to force stop or uninstall apps you don't use. This is because these apps can have background processes that take a toll on performance. Beware, clearing data of apps will erase any saved settings.
Other ways to save storage and improve on performance include deleting your downloads and APK files. You can also reset or optimize Kodi.
5. Factory reset – Start afresh with default settings
If the above solutions fail in speeding up your Android's performance speed, its time for a factory reset. A factory reset is helpful when solving or troubleshooting unknown issues. Usually, problems arising from a software update. A factory reset will return your Android TV box into the default state; as it came out of the box. To avoid losing data, ensure you perform a back up before factory resetting your Android TV box.
You can use a software reset or a hardware reset. A software reset is easy to do. It's the same procedure in most boxes.
Open Settings
Scroll to Storage and Reset
Depending on your box, choose Full Reset or Factory Reset
Wait until the process is finished and start using your device again.
A hardware reset can be complicated depending on your Android TV Box. In most boxes, the procedure is as follows.
Switch off your Android TV box and unplug it from the power source
Locate the AV port and gently insert a match stick/toothpick.
There's a button at the end of the port, using the matchstick, gently press the button until you hear a click.
While pressing the button, power on your Android TV box, and wait for the logo to show up and go off, your Android TV box will enter the android recovery menu. You can now release the button.
On the menu, you will see various options such as 'wipe data/factory reset,' 'wipe cache,' 'reboot.' Choose the one with the factory reset and wait for the process to complete. If you don't want to lose data, select the wipe cache
That is how you do a hardware factory reset.
Wrap up
Many issues can make your Android TV box to become slow. In this guide, we offered solutions for the major ones; performance-related problems. A combination of these solutions will result in a speedy Android box. Since Android is diverse, some procedures in this guide may not work in some Android TV boxes.
We hope this hardware or software or both fixes, had speed up your Android TV Box and you are getting the best performance from the streaming/gaming device. If so, please rate this article and share it with all your friends.
Have a nice day!