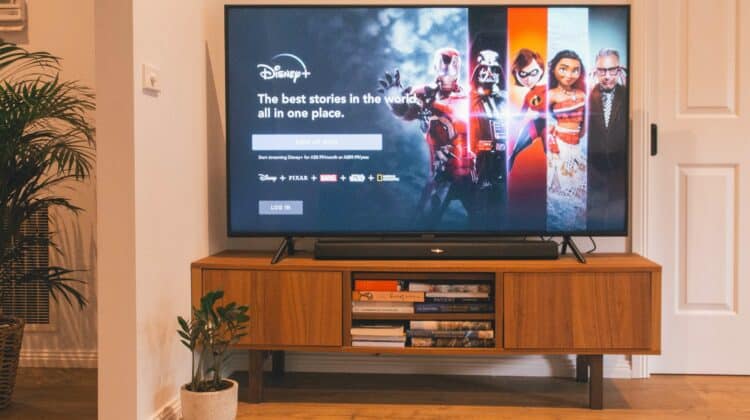 Roku is a popular digital media player that allows users to stream various types of digital content on their TV. Netflix also partnered with Roku Inc. to present Roku in the digital media player market in 2008. Today, it is recognized as a budget-friendly media player.
You can use Roku to watch free as well as paid content. Since it is a digital media player, people often ask, "does Roku need internet?" If you are also interested in getting the answer, you are in the right place.
Does Roku Require the Internet to Work?
Since Roku streams online content on television, an internet connection is essential for its effective working. An active and strong wireless network helps in watching HD and 4K videos without any problem. Using the internet, you can avoid seeing just downloaded content.
Better WiFi connectivity will allow you to see movies and series without any loading problems or buffering issues. You will also require the internet for its setup mechanism. You may need to connect a Roku device to an Ethernet port or WiFi network for every model.
Ways to Connect Roku Device to the Internet
There are two different methods to connect Roku devices to the internet. The first one consists of using WiFi to enable the service and view shows. This is the simplest and fastest method that doesn't need cables or technical know-how.
To establish the connection, first, start your device and then access the WiFi tab using the settings option. You can also connect directly without using wire by typing in your home network password. Once the internet is connected, you'll see several Roku channels.
Connect Roku Using Ethernet
Another method to connect Roku to the internet is using an Ethernet cable. Connect one end of the wire to the hub or WiFi router. If you are facing internet issues that stop you from accessing Roku, refer to the source article to fix the Wi-Fi-related problems.
Connect the other part of the cable to the LAN or Ethernet port of your Roku device. Check if your Roku device has an Ethernet option. The Ultra option is the primary model featuring an Ethernet port. If you've slow internet, use its jack to stream via a wired connection.
Does Roku Work Without the Internet?
Does Roku need internet or not, depending on how you want to access the content? If you don't have cellular data or a wireless network, you can use a Roku box by compromising on some of its features. You can try pairing a USB device to see different movies or series.
Some streaming services allow downloading online content for offline usage. Be sure that your Roku device has enough storage in its external or local storage to save the downloaded content. If your service allows just offline access, mirror the mobile screen to your device.
Download the Content on Roku
The latest streaming network updates allow downloading of certain movies or series. All downloaded content will be saved on a Roku device. You will need the internet to open and download the specific title.
The downloaded content will remain on your Roku device until you remove that. You can see the title without accessing the internet. Now, whenever you want to see that content, you will not need the internet.
Mirror Mobile Screen to Roku Device
To use the option of screen mirroring, you have to enable it. But before that, make sure your Roku device and smartphone use the same WiFi network. On the Roku home screen, click Settings, tap System Category, and select Screen mirroring. On your mobile, click screen mirroring.
Click the Roku device on the mirroring tool. Accept the request to connect to continue the process. Now, you will be asked to continue to use RokuCast with no internet access. Here, choose to Proceed anyway to accept the permission.
Watch Content Offline With External Device
Another way to enjoy Roku content offline is through an external device. To start watching your favorite title, simply connect a device to external storage like a USB drive. Most recent models feature a built-in port on the back.
Let your USB go into the jack to allow the Roku device to read the content and show the titles. A portable HDD (hard disk drive) can also be used on some Roku models. Before using any external device, download and install Roku Media Player Channel.
The Conclusion
At the bottom line, Roku needs an internet connection to access online content. The internet helps in watching the content of many other streaming networks. Internet accessibility also prevents the need to free up space on your device before downloading any content.
When you don't have wireless network access, you can use cellular data to stream digital content. For this, connect your smartphone to a Roku device. Then, mirror the content on your screen using the steps explained above.