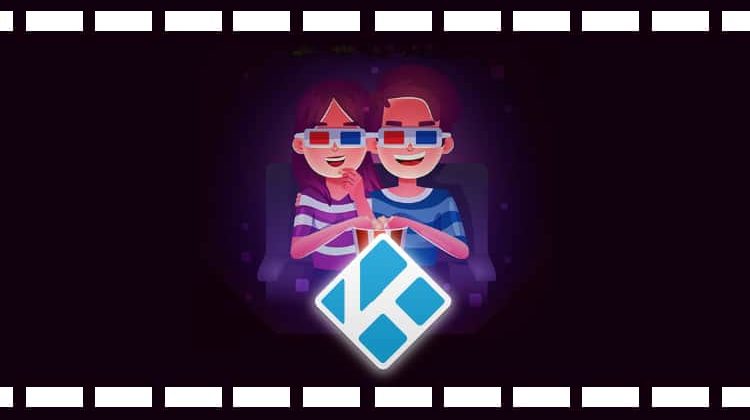 While the production of 3D Movies has been falling down due to a large number of resources required to produce them, its popularity has surprisingly made the reverse way and consumers are actively seeking more an more for 3D content. Fortunately, Kodi trough its Addons can make it easy, and here are the best ones.
Even though TV production companies no longer produce new models of 3D TVs, streaming 3D content at home has been gaining strides over the years. This is thanks to the available and affordable 3D capable displays – such as TVs, projectors, even computer screens.
3D TV content is also becoming readily available in digital format; you can get it easily from the internet thanks to Kodi. There are various Kodi addons that offer 3D streams, and we have done the difficult task for you. This guide will give you a list of the best 3D Kodi addons; we'll also tell how you can start watching 3D content at home.
What do I need to watch 3D content on Kodi?
3D works presenting a 3-dimensional image, much like the human eyes do. What makes the human eye able to perceive the 3rd dimensional is the fact that we use two eyes to see. Each eye usually sees a different dimension, and the brain interprets these dimensions to create the third dimension.
This means that in order to create a 3D illusion from a movie or TV show, we need a means of creating a third dimension.
In the case of streaming, here's what you need to have:
3D Display: This can be a 3D TV or a 3D projector. Note that these 3D displays can also be used to view regular 2D content comfortably; so you don't need a dedicated 3D TV.
3D Glasses: These glasses are what allow each eye to see different images for the left and right eye, and these are displayed in very rapid sequence on the screen. Every viewer needs to have their own pair. Also, it's important to note that the glasses have to use the same technology as the display used. For example, if you are using a Samsung 3D TV, you can't view in 3D using Panasonic 3D glasses.
3D content: Most movies and TV shows do not support 3D viewing, and so you need to ensure that your stream is in 3D. This is where Kodi comes in. This guide will focus on showing you how to stream 3D content on Kodi.
Important: Stream Safely!
 While streaming 3D content on Kodi for free is fun, it's essential to note that these streams are usually pirated. Kodi addons do not host the content they provide; they just scrape the links from websites on the internet.
Governments, copyright holders, and ISPs are actively working together to curb illegal streaming of copyrighted content; so you need to be extra careful. Those guys can always see everything you stream or access when connected to the internet. When the ISP notices that you are streaming copyrighted content, they can then throttle your internet connection, interrupt your services, or even forward you a DMCA notice.
To avoid getting in trouble for streaming on Kodi, we strongly advise that you use a good VPN.
The VPN we recommend
Out of the VPNs we have tested, Surfshark has stood out as the best VPN for Kodi and streaming in general. This is due to the VPN's zero privacy policy, solid encryption, many simultaneous devices, and superb speeds, among other factors.
Surfshark also lets users test the VPN risk-free thanks to their money-back guarantee. Further, we have an exclusive 82% discount for BestDroidPlayer readers, so take advantage and create an account. Apart from streaming safely, you will also beat ISP throttling and geo-restrictions comfortably.
Best Kodi Addons to Watch 3D Movies and TV Series
There are no 3D-only Kodi addons due to the small amount of 3D titles available today, but there are addons that have a category exclusive for 3D videos. We searched extensively and tested various addons, and below are the best Kodi addons to Watch 3D Movies and TV Series.
Magic Dragon
The Magic Dragon Kodi addon has been growing in popularity due to its superb collection of movies and great streams. The addon is also the best under the top options on the shortlist of the Kodi Addons to Watch 3D Movies and TV Series.
Magic Dragon's 3D movie sub-category is found under the "Movies" category, and it contains a collection of 200+ movies. All movies are arranged alphabetically, and so you will have no trouble selecting the one you want.
Apart from 3D Movies, Magic Dragon also provides lots of other content like Catch up TV, Episodes of the Day, Documentaries, Kids, Sport, Radio, TV/ Entertainment, and so much more.
How to Install Magic Dragon Kodi Addon
Loki Kodi Addon
Loki is an all-in-one Kodi addon that contains an extensive list of categories from which you can watch your favorite content. Some of the addons categories include Movies, TV Shows, Sports, Latest News and Updates, Live PPV Events, Stand Up Comedy, Christmas, Documentaries, Kids, Music Karaoke, Fitness, WWE, UFC, etc.
The addon's movie section is quite rich, and it provides a seamless way of watching 3D movies on Kodi. Loki clearly categorizes its movies, and there's a dedicated 3D section where you can find 100+ 3D movies. The titles are arranged alphabetically to help you easily identify the title you want.
How to Install Loki Kodi Addon
UK Turks Playlist
The UK Turks Playlists Kodi addon has been around for several years, and it's still providing quality content for the Kodi community. The addon provides diverse content and as you might guess from its name, it usually has an added British and Turkish flavor. However, this doesn't have much effect on the available movies.
To play 3D movies on Kodi using UK Turks Playlist, head over to the movies section. You will then find a "3D and 4K Movies" subcategory. The section is loaded with lots of 3D and 4K content. And although they are all in one section, they are very well labeled and so you won't be confused. The order appears to be chronological, with the most recent titles on top.
How to Install UK Turks Playlist Kodi Addon
Death Star
Death Star is not a regular Kodi addon, but a collection of addons within an addon. The addon the result of a collaboration between various developers working together to provide an all-in-one Kodi addon. Death Star contains various addons and developers such as WOW, Nole Cinema, Ghost, Devastation, Expose, Mysterious, The Mad Titan, and so many others.
Some of the addons contained in Death Star have 3D content that you can watch, with the best example being the WOW team. The addon has superbly organized categories, and one of them is WOW 3D. Various other addons also offer the same, and you can check that out by opening their movies section.
Note that this addon is frequently changing, and so you can find new collections every now and then.
How to Install Death Star Kodi Addon
Wrap up
The above list of the best Kodi addons to Watch 3D Movies and Series should comfortably let you watch 3D content if you also have the necessary equipment. You can easily install the addons by using the guides listed below each of the addons.
However, it's essential to keep in mind that these addons are not official, and neither are the streams they provide.
To ensure that you don't land in trouble for copyright infringement, always make sure that you turn on a reliable VPN like Surfshark first.
We hope you enjoy high-quality streaming with the Best Kodi Addons to Watch 3D Movies and TV Series!