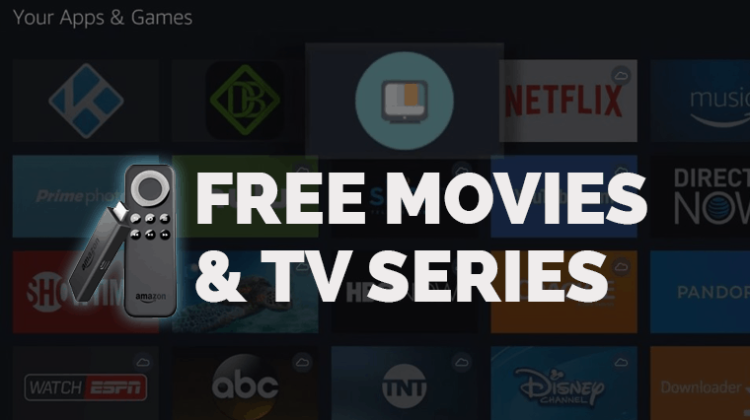 There are a host of different apps and add-ons available online to help you watch the best in entertainment. Some of the apps you can download from the Play Store and they will provide hours of fun and enjoyment.
In this day and age, people are constantly looking for ways to cut the cord and stop paying for a high priced cable subscription for entertainment. We shouldn't have to rely on a costly subscription all the time. Getting free content straight to your favorite flat screen isn't the easiest thing to achieve though but lucky for you I'm going to teach you the easiest way to get everything you need for quality popcorn time in your living room or on your phone.
It's the year 2018, and we have been blessed with tons of apps and video add-ons for our favorite media player devices. These devices include thing everything from your favorite android smart device to an Amazon Firestick.
However, some people still don't know that can use these free apps from almost any appstore for loads of free content. I'm going to tell you the best apps there are to download and watch free premium movies and TV shows on anything from a TV to a phone.
First, you need this:
While the majority of this post will cover free apps, the one paid one that you should consider is a VPN. While a lot of these apps are completely above board, some apps are perhaps a little bit more grey than others and with laws and regulations constantly changing, it's a good idea to cover all of your bases.
VPNs actually serve two purposes – firstly they secure and encrypt your connection so that no-one has any visibility to what you are streaming. This ensures that your ISP doesn't block access to certain content or even slow down your connection. The second advantage or use of a VPN is with regards to their ability to bypass geographic restrictions. You see with a VPN you take on the IP address of the server you connect to. This means if your content is restricted to the UK only, and you're outside UK, you simply need to select UK in your VPN app and it will appear as if you actually are there!
When using VPNs it pays to go with a commercial product instead of one of the free solutions or providers out there. They are a lot faster and their solution works a lot better also. The one that I always use is Surfshark. It's got servers all over the world and it has client software that works on all of the most popular devices out there. Also, if you have a Fire TV device, you will be happy to know that Surfshark has a native app on the amazon app store. I highly recommend Surfshark to our readers and I have even negotiated a special deal with them where you can get 82% of simply by following this link.
Get the Best VPN for the lowest price >>
Some of the Best Apps to Watch Free Movies and Series
As mentioned previously, there are lots of different apps to choose from. Here are a couple that we've used and enjoyed over the years. You can get some of these from the play store, so if you are using a Firestick or Fire TV check out our guide on installing the play store on your device.
1. Terrarium TV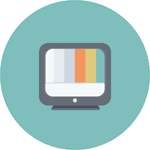 This is the one that I use the most regularly. This app is perfect to watch free movies and TV series. I really love this app though so check out the review of Terrarium and our installation instructions. Make sure that you are using a VPN like Surfshark when using it however!
2. ShowBox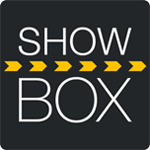 Another really good app that you could look at is ShowBox. Like Terrarium (above) and Freeflix HQ (bellow) it's not available on the Play store so you will need to check out our post to get updated instructions on how to install it on your device.
3. Freeflix HQ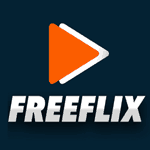 This Android app is really useful and provides tons of free full HD content. It's not available from the Play store so if you want to get it on your system, you're going to have to follow the instructions in our installation guide.
It's well worth the trouble though as its one of the best apps out there for streaming media, but don't forget to have your VPN active when using this app.
4. Crackle
One of the most well-known apps for free HD movies and TV shows is Crackle. It's available on most TV device add-ons like Roku, Chromecast, Amazon Firestick, and AppleTV. You'll have to sit through some regular commercials breaks but if you can stand it you'll have tons of free content streamed right to your living room. You can get Crackle from this link.
5. Crunchyroll
Now then for all you Japanese anime lovers out there, you cannot miss the ultimate app for streaming premium anime content, Crunchyroll. Luckily for you it's free so long as you don't buy a subscription.
And even though most of the content is in a different language, it's all a part of the experience of enjoying content developed on the opposite side of the world. All you have to do is a little reading of the subtitles and you can be the happiest nerd around enjoying hundreds of shows anytime, anywhere. Crunchyroll can be downloaded from this link.
6. Flipps HD
If you would rather not use Crackle you have another option. Like Crackle, Flipps HD is available for your Android and most smart TV devices. It's the best app to download for portable entertainment in the form of free movies and shows. And just like Crackle it's available on Roku, Amazon Firestick, and many more. You can get Flipps HD from this link.
Kodi to Watch Free Movies, Series and Free TV
Another option that you need to consider when watching and streaming content online is Kodi. This app is probably one of the most versatile and useful apps out there as it is a platform for a host of different add-ons. If you don't have Kodi installed on your system, check out our guide on installing it on a Firestick to get you started.
While Kodi itself is 100% legitimate, some of the add-ons that sit on top of Kodi – well, lets just say that you really want to have your VPN active and running!
If you're not familiar with Kodi, you can follow this Kodi guide that will teach you everything you need to know to use Kodi.
Here's the a list with best Kodi Addons.
IPTV on Kodi
One great feature of Kodi is that you can actually configure IPTV services directly into it. You would need to find the appropriate files, but lucky for you I've given you some guidance on that already!
We've actually got a post that provides quite a few more options that you really should read as it will give you other suggestions that you can try also. If you only want sports content, or are only interested in cartoons, check out our guide on the Top 23 Kodi add-ons for 2018 for more information.
Conclusion
Now that you know that you have all these options, I trust you'll be able to make the right choice and cut out that pesky cable subscription and overpriced theater food. Turn your house into its own private entertainment center for your family and friends.
Don't forget to use a VPN while you stream! A VPN will make you anonymous and also make sure that the streams won't be blocked by your ISP. Grab here a coupon of 82% discount on the top rated VPN of the year – Surfshark.