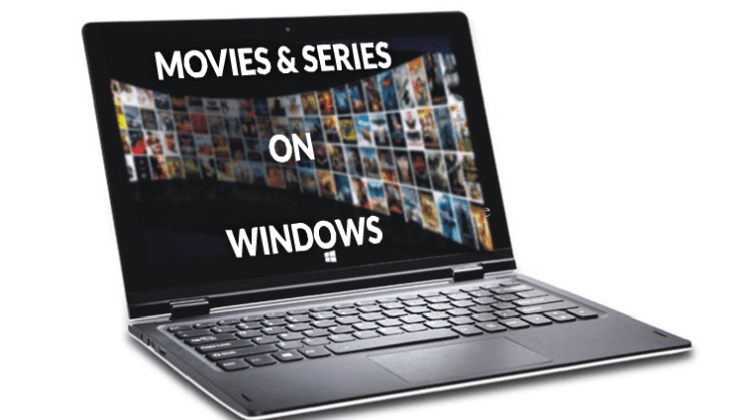 Contrary to Android, Windows does not provide the diversity of streaming applications we would like. This article lists the Best Apps for Watching Free Movies and Series on Windows PC or Laptop, as well as using them wise and safely.
Whether you are a cord-cutter or just like watching movies and TV shows, there are various Apps to Watch Free Movies and Series on Windows PC or Laptop. These apps come in handy whether you just want to keep the kids busy, or you just need some time to lay on the couch and relax. The only problem is that the Windows platform isn't endowed with many apps like Smartphones.
However, with some careful choosing which we'll help you do, you will surely find a favorite app that you can always run to whether you are looking for some old classics or some blockbusters. We have listed down the best apps to watch free Movies and Series on Windows PC or Laptop for you. Most of them are completely free, but some just have a free trial.
Geo-Restrictions & Legality Issues
Whether free or premium, almost all streaming services have implemented geo-restrictions specially in TV series. This is usually done in order to protect content copyrights and comply with content producer requirements. You will therefore find that with most of the streaming services listed below, most or even none of the content can be watched unless you are in the required region. To overcome these restrictions and open up your internet freedom, you will need a VPN; then, with it in place, you can select a region and connect to the VPN server on the chosen region.
The list bellow of Best Apps to Watch Free Movies and Series on Windows PC or Laptop, requires caution. Such apps do not host the content they provide, and so they mostly give you access to copyrighted illegal content. Consumption of such content is illegal in most countries, and it can lead you to get a DMCA notice or getting in trouble with the authorities. Luckily, a secure and private VPN can also help you hide your online identity from your ISP and government.
Surfshark is the best VPN for streaming on PC, and the best VPN of 2018. The VPN has a huge server network, super speeds, excellent privacy and security standards, as well as a 30-day money back guarantee. We have managed to get a 82% discount for all our readers.
Click here to redeem 82% of Surfshark now!
Best Apps to Watch Free Movies & Series on Windows PC or Laptop
Popcorn Time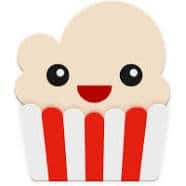 Popcorn Time is one of the best apps that you can use to watch all the latest movies as well as some very good classics. Almost any movie that you are interested in can be found here, and the main page is always full of some of the best blockbusters.
What makes Popcorn Time even more popular is the fact that it's completely free. However, the streaming service uses torrents and peers to stream content, something that raises a lot of safety and legality. Whenever you select a file to play, the file is usually downloaded from a random torrent website. This means you should be very careful with Popcorn Time as some of the content is usually pirated, which means its illegal. It is therefore advisable to use a VPN like Surfshark whenever you want to stream or download anything using Popcorn Time. Even the app itself advises you to do so! Despite these drawbacks, we have to say this is one of the most popular Apps to Watch Free Movies and Series on Windows PC
Crackle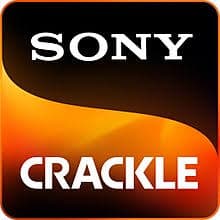 Crackle is a well-known free and legal streaming app. It is a subsidiary of Sony Entertainment pictures, and it has been in existence for over 11 years. Crackle has a lot of full-length movies and TV shows in its library. Though you may not find the new blockbusters, Crackle has some very good classics as well as new content. They are divided into a large variety of genres like Action, Anime, Music, Comedy, Crime, Horror, Thriller, and Sci-Fi. Being free and legal, Crackle is ad-based, and so you need to brace yourself for some short ads. Unfortunately, Crackle is only available in the American region, and you will have to use a Good VPN like Surfshark to download the app and watch Crackle from Europe or elsewhere.
Netflix (Free Trial)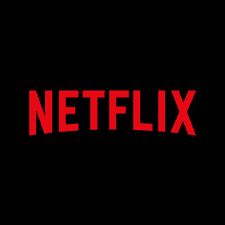 Netflix is the world's leading streaming subscription service. The service has thousands of titles that include popular TV shows, old classics, and very many originals. With Netflix, you can watch movies and TV shows of any kind for free. This is by taking advantage of their first free month offer for those who don't have an account. Within the first month of subscription, you won't be charged a penny. If you cancel your subscription before the same date of the next month, you will have enjoyed a whole month of unlimited entertainment free of charge. However, to take maximum advantage of Netflix, you need to have a VPN like Surfshark that works with Netflix to unblock the movies and TV Shows in the US library.
Kodi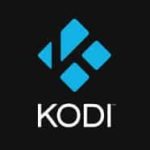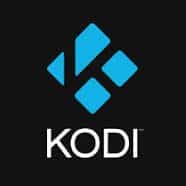 Yes Kodi is also a very popular App available for Windows; so, is unavoidable to be listed here on The Best Apps to Watch Free Movies and Series on Windows PC or Laptop. The main reason behind its popularity resides on the possibility to access all content available on internet, thanks to its add-ons. In fact thanks to the dynamics of its developer community, you'll find hundreds of add-ons; some enabling  access to generic contents like Movies and Series, other giving you access to more specific contents like TV online or Sports. In any case, you'll need a VPN, as the community Addons may access to restricted contents, putting you on the wrong side of the law.
Free Instant Movies
Free Instant Movies is another great app; it allows you to watch from a huge collection of Hollywood movies in HD quality. The app has full-length movies organized in various genres like adventure, animation, comedy, documentary, drama, family and kid, etc. Free instant movies is entirely free, and the movies available are sourced from YouTube. The app is ad-supported, but paying a small subscription fee you'll get rid of the ads.
MovieMatic
MovieMatic is another great choice for the best apps for movies and TV Shows on Windows. The app has a huge selection of movies from classics to the latest releases. Movies are well organized into categories like action, comedy, horror, family, documentary and more. With the app, you'll enjoy great titles; X-Men, Star Wars, Jason Bourne, Bing Bang Theory, Arrow, etc is some of them you'll get free of charge.
Cinema 4 Free
Cinema 4 Free provides a bunch of HD movies to watch without paying a penny. They provide a list called "Movies of the day" where you can get a list of randomly selected movies. Apart from that, you can also search for a movie you are interested in through a provided search bar.  Movies are available in English and French.
Wrap Up
From this list, you can see that you don't have to pay anything when using these Apps to Watch Free Movies and Series on Windows PC or Laptop. All the above apps can be installed on your computer, and you can try them out to find a favorite one. However, you need to have a VPN set up first, as these apps can get you on the wrong side of activities or severely limit your viewing experience.
Have a great day!