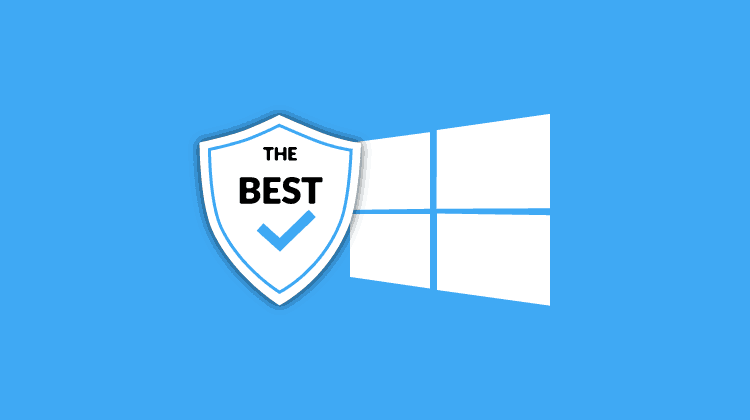 Microsoft is largely known and its most popular product is the Windows OS. By now Windows 10 is the latest stable version of windows, and it's important to use the appropriate VPN to protect your activities on internet. Thinking of it, here's a guide on the Best Free & Paid VPN for Windows 10.
Microsoft Windows is one of the most popular and still dominant desktop operating systems globally. With the introduction of Windows 10, Microsoft provides its users with an intuitive, user-friendly, and AI-based OS. Besides productivity and office daily use, you can use Windows 10 for other purposes such as gaming, file transfer and also streaming content, i.e., on Netflix, Kodi, YouTube and other content from other various apps. Most of the tasks above will require the internet, and this means you have to protect your privacy and online security. For the best experience, what you need is the Best Free and Paid VPN for Windows 10.
The Best Free & Paid VPN for Windows 10
Windows 10 is compatible with a variety of VPN services, both free and paid. The choice of your Best Free & Paid VPN for Windows 10 depends on various factors and features that the VPN provides.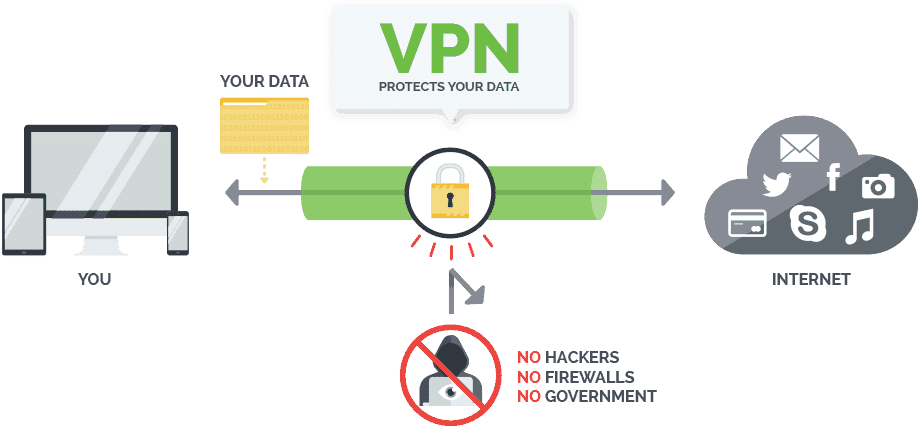 In essence, the basic functionality of a VPN is to provide privacy and security, but that is not all in today's digital world. You need a VPN that can be able to handle geo-restrictions and various bandwidth-intensive tasks such as streaming and even gaming. Here are major factors to consider when getting a VPN for Windows 10;
Security and Privacy

This is the primary function of a VPN. Any Windows 10 VPN you choose should protect your privacy and ensure your connection is secure at all times when you are online. Paid VPN services guarantee robust security and privacy-oriented connection. Free VPNs, on the other hand, do not provide the recommended security and privacy levels. However, there are some exceptions. Most free VPN services actually sabotage your privacy and security by keeping your user data, pushing intrusive ads, and even selling your data to third parties. Also, they lack advanced security features offered by paid VPN services which have a strict no logs policy.
Server Locations

The number of server locations a VPN has dictates its ability to bypass and help you gain access to various restricted content globally. Free VPN services offer limited server locations, and they might not be able to bypass geo-restrictions. Paid VPNs offer worldwide server locations coupled with technologies that can bypass geo-restrictions and give you access to whatever content you want.
Bandwidth Limit, Data cap, and speed

These factors measure the performance of a VPN service. Unlike paid VPN services that have it all, free VPN services have limitations on bandwidth, speed, and apply data capping. This makes your surfing/streaming/gaming experience on Windows 10 not to be so smooth.
Know more about the reasons why to use a VPN.
Top free VPNs for Windows 10
Besides various limitations, there are free VPNs that you can use on Windows 10 to accomplish various online tasks. The following selection presents free VPN exceptions for Windows 10 that have been tested and found worthy.
Proton VPN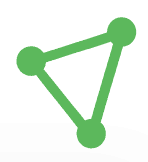 ProtonVPN is a recent but very effective VPN based in Switzerland. Due to being under strict Swiss privacy laws, users can trust their data is safe.
Although the service is free by default, users can upgrade to a paid plan at any time.
The free plan is one of the most attractive on the market and its main characteristics are:
Unlimited data or speed
Advertisements free
Does not log your online activity
Protected by Swiss privacy laws
Access up-to 3 countries
Protect 1 Device
Free plan limitations:
Limited number of countries to choose the VPN servers from
Each account protects only 1 device
Mentioned limitations may be overcome by upgrading to ProtonVPN Plus paid plan as users also benefit from:
P2P support
Secure Core servers
Tor over VPN
Exclusive Plus servers
Fast Switch between servers
Access to 31 countries
Protect up to 5 Devices
Price: 8€/Month
---
Windscribe VPN
Windscribe is a Canadian based VPN that is one of the best free VPNs for Windows 10 popularly known by its massive bandwidth. A lot of bandwidth is essential in a desktop environment, and Windscribe VPN knows that. Windscribe free VPN service for Windows offers various lucrative features. They include; basic protection against malware, trackers, botnets, and phishing via Windscribe's R.O.B.E.R.T feature. You also get 2GB monthly bandwidth, but if you verify your email, you get an additional 10GB. If you invite a friend, you get 1 GB, if you tweet about them; you get an increment of 5GB. There is no other free VPN that can give you this amount of bandwidth. The free version also allows P2P services. The free VPN service, however, gives you access to fewer server locations in the US and Europe regions.
Free plan limitations:
10GB bandwidth
Average speed: Up to 30Mb/s
Cannot unblock Netflix US.
Number of servers available: 10
To have dozens of server locations available to circumvent geo-restrictions you better subscribe for a paid VPN!
---
Hide.me free VPN
The Hide.me is a free VPN service touted as the best free VPN ever and here is why it's one of the best free VPN for Windows 10. Hide.me free VPN does not throttle your connection, it has a 99.9% Uptime, and it does not sell your data to other third parties. You also get 24/7 customer support, and there are no ads nor logging. Despite these perks, Hide.me also sports some limitations as highlighted below;
Free plan limitations:
2GB monthly data limit
5 server locations (Singapore, Canada, Netherlands, US East, and US West)
Allows you to connect one device at a time
To have no data limits, have dozens of server locations and connect many devices simultaneously with one single subscription, think on a paid VPN service!
---
Hotspot Shield VPN free version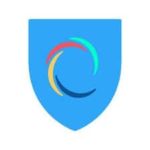 Hotspot Shield is another great free VPN for windows that offer exciting specs that you cannot ignore. Based in California, Hotspot Shield free version VPN provides military-grade encryptions and somehow fast speeds. The best but also restrictive thing about the free version of Hotspot Shield is the 500MB daily data cap that is around 15GB per month. Other than that, Hotspot Shield free VPN for Windows has various limitations;
Free plan limitations:
500MB daily data cap
Cannot unblock Netflix US, iPlayer and torrenting is not supported.
Has ads
A limited number of servers.
If 500MB daily data sounds scarce, cannot live without Netflix US and iPlayer, ads drive you mad and you need to circumvent geo-restrictions, then you'll need a Good paid VPN!
Best-Paid VPNs for Windows 10
Paid VPN services give you access to premium features, and hence you overcome the limitations such as the ones in free VPNs. Subscribing to a Paid VPN service ensures that you will have a smooth online experience regarding any task you undertake on Windows 10. Furthermore, paid VPN services are reliable and offer remarkable performance. Here are our top paid VPN services for Windows 10;
IPVanish – Your simple solution for online privacy
IPVanish is one of the best-paid VPN services for Windows 10. It offers private connections, fast speeds, and helps you reclaim your online freedom. As compared to other VPN's, IPVanish showcases impressive performance. This is due to the fact that it's a top tier VPN provider – IPVanish owns and manages its VPN network. This results in optimized speeds, more uptime, and more anonymity when using IPVanish VPN service.
IPVanish VPN has 1300+ servers in over 75 locations with unlimited bandwidth, server switching, and fast speeds. This makes IPVanish a suitable VPN for Windows 10 as it can handle intensive data tasks. This VPN service does not log your traffic, uses 256-bit AES for encryptions and its anonymous servers ensure that you surf online without leaving any trace. IPVanish also provides a 7-day money-back guarantee in case you do not like their service.
Best IPVanish features:
1300+ VPN Servers in 75+ countries
Unlimited Bandwidth and server switches
Unlimited P2P / Torrent traffic
Fast VPN service
10 simultaneous connections on multiple devices
7-day money-back guarantee
Best Offer: $11.99 $3.33/month
30-Days Money-Back Guarantee
Click to save 72% of IPVanish!
---
NordVPN – The internet without borders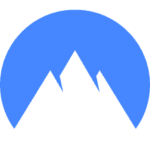 NordVPN is another paid VPN alternative that works well with Windows 10. It is popular for its advanced security, complete privacy, and internet freedom. Based in Panama, NordVPN offers maximum privacy as it does not keep any logs, and it is not required to do so by the laws of the land.
NordVPN boasts the largest VPN server networks in the world with a whopping 5700 servers in 59 countries around the world. It is one of the VPNs that offer dedicated P2P servers with complete privacy and anonymity. NordVPN servers are also optimized to offer streaming at lightning speeds.
NordVPN service packs various privacy-oriented features such as military-grade encryption, Double VPN, Onion over VPN, CyberSec and it offers dedicated VPN IP addresses. It also offers one of the best customer services. Similar to the other paid VPNs, NordVPN offers a 30 – day money back guarantee policy in case you are dissatisfied with their service.
Best NordVPN features:
Biggest VPN server network – 5700 plus VPN servers
Very high speeds
Unlimited bandwidth and speed
P2P/ torrenting dedicated servers
6 simultaneous connections
30-day money-back guarantee
Best Deal: $6.14 $3.49 for 3-year plan
30-Days Money-Back Guarantee
---
Express VPN – The VPN that just works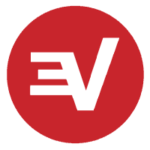 Express VPN is regarded as the world's best VPN service thanks to its all-around robust performance. This also makes it one of the best-paid VPN services for Windows 10. Tailored to offer high speeds, security, and anonymity, Express VPN has the best features that enable you to access online content without restrictions, surf the internet while enjoying online protection, and perform bandwidth-intensive tasks seamlessly.
Express VPN has a huge network of 3000+ fast VPN servers in more than 94 countries. These fast servers additionally offer unlimited speeds coupled with unlimited bandwidth. Express VPN service also makes use of the best in class encryption and zero-knowledge DNS to protect your online traffic. Other noteworthy features include privacy safeguard, trusted server technology, and Express VPN does not log your online activities. If you are not satisfied with their service, you can invoke their 30-day money-back guarantee policy and get your refund. No Hassle, no risk.
Best Express VPN features:
3,000+ VPN servers in 94 countries
High Speeds
Unlimited Bandwidth
P2P / Torrent traffic allowed
3 simultaneous connections
30-day money-back guarantee
Best Deal: $12.95 $6.67/mo for 15 Months
30-Day Money-Back Guarantee
In conclusion
To surf anonymously, stream content, and enjoy the internet seamlessly on Windows 10, you need a robust VPN service. Using one of the paid VPNs, you will optimize your internet experience without worrying about privacy and geo-restrictions. You will also enjoy unlimited bandwidth and speeds that are necessary for bandwidth-intensive tasks such as torrenting.
I hope you found your Best Free or Paid VPN for Windows 10! Please rate this guide, share it with all your friends and let us know your experience in the comments section below.
Have safe activities on the internet!