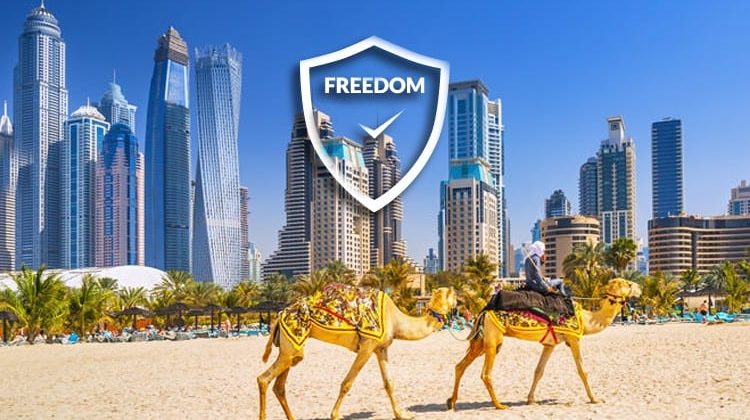 Beyond the end of Net neutrality, despite the democratic environment in Occident, in many countries people freedom remains a mirage and that is what happens on the United Arab Emirates. If you plan travel to or live on UAE better get a Good VPN to circumvent censorship and other restrictions and here's you have a list on the Best Free and Paid VPNs for UAE
The UAE has some of the best destinations in the world, and its two largest cities – Dubai and Abu Dhabi are very popular. Despite the great destinations, UAE is also popular due to its restrictive internet laws and censorship. The UAE government uses the Telecom Regulatory Authority to block content that contradicts with the ethics and morality of the UAE. This "content" makes a large percentage of the internet. Even VoIP services and many Wikipedia pages are blocked. Similarly to the solution pointed to bypass China censorship, to enjoy your internet freedom in the UAE, you need the best VPN, and here's, an article on the Best Free and Paid VPNs for UAE that you can use safely.
Free and Paid VPNs for UAE
UAE implements strong internet censorship techniques such as internet filtering that makes many VPNs unreliable. UAE's internet filtering is pervasive, as it ensures no access to lots of content, including social media.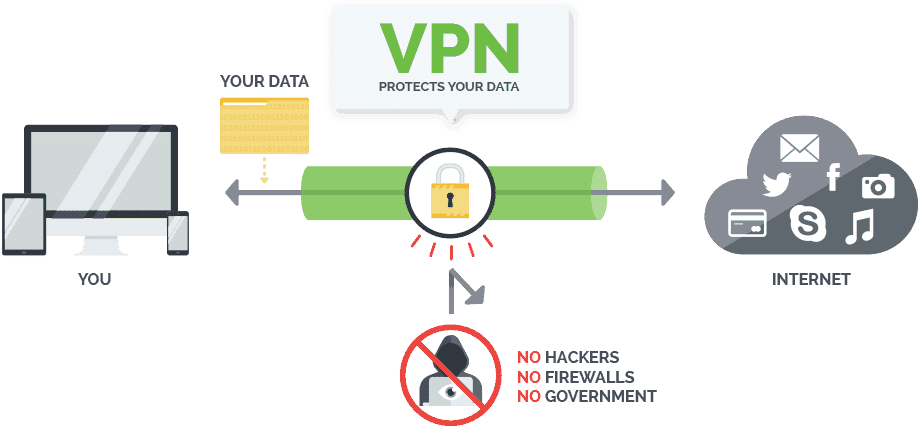 To bypass UAE's internet censorship, you need a reliable VPN that can circumvent blocks, ensure your traffic is secure and give you a seamless internet experience. Here are some VPN qualities to consider when getting a VPN for UAE;
Strong encryption

The Best Free and Paid VPNs for UAE must ensure the privacy and security of your online traffic. This is possible through strong encryptions such as the AES 256-bit encryption and via other security features such as a Kill switch and protection against leaks. Paid VPNs guarantee your online security and privacy since they offer more than strong encryptions. Free VPNs may have the recommended encryption, but they may also sabotage your privacy in other ways, such as selling your data to other third parties. Some free VPNs also log your internet activities.

Stealth mode

Besides encryptions, the Best Free and Paid VPNs for UAE must offer some form of stealth mode.  Paid VPNs implement stealth mode through obfuscation algorithms or by using obfuscated servers. Obfuscation scrambles the VPN traffic and makes it look like normal internet traffic. This feature makes it impossible for censors and watchdogs to block the VPN traffic and hence, the VPN service. Very few free VPNs offer stealth mode, and that is why a paid VPN is your best option.

Reliability and speed

Strong encryptions and obfuscation take a lot of bandwidth, and this greatly hinders the performance of a VPN. This overhead affects the VPNs speed and hence, its reliability when performing tasks that are bandwidth-intensive. Paid VPNs manage to balance these factors to give you an excellent VPN service. Free VPNs, on the other hand, might forgo one factor but specialize in another factor. This results in poor reliability. Additionally, free VPN services have limitations on bandwidth, speed, and apply data caps.
Top free VPNs for UAE
Free VPNs are not your best options when you are in the UAE. Besides their limitations, it is also a gamble as they might work or not work at all. Sometimes you might experience poor performance, and this is why we recommend paid VPNs for UAE. Nevertheless, if you want to use a free VPN, here are some exceptions you can try while you are in the UAE;
Windscribe VPN
Windscribe free VPN is popular for its generous massive bandwidth. You are initially assigned 2GB monthly bandwidth, but if you confirm your email, you get an additional 10GB. There are also other activities you can undertake from your Windscribe account dashboard to increase your bandwidth further. Windscribe uses the AES 256-bit encryption that ensures your online traffic is safe and protected at all times.
Additionally, it has a firewall in place and a tool called R.O.B.E.R.T. This tool provides basic protection against malware, trackers, botnets, and phishing. It is one of the free VPNs that allow P2P traffic. Access to fewer server locations is the major downside of the free version.
Free plan limitations:
10GB bandwidth
Average speeds
Cannot unblock Netflix US.
Number of servers available: 10
To have dozens of server locations available to circumvent geo-restrictions you better subscribe for a paid VPN!
---
Hide.me free VPN
Hide.me free VPN version is another free VPN option for UAE. The free version uses the similar configurations featured in its paid version except with a few limitations. This is why it is considered as the best free VPN ever. Hide.me free VPN uses strong encryptions – AES 256-bit, does not throttle your connection, does not log your internet activities, it has a 99.9% Uptime, and it does not sell your data to other third parties. There are also no ads, and you also get 24/7 customer support. Despite these benefits, Hide.me VPN free version comes with the following limitations;
Free plan limitations:
2GB monthly data limit
Speeds can be unreliable
5 server locations (Singapore, Canada, Netherlands, US East, and US West)
Allows you to connect one device at a time
To have no data limits, have dozens of server locations and connect many devices simultaneously with one single subscription, think on a paid VPN service!
 The above free VPNs might work or not while you're in the UAE. To avoid the gamble, use the paid VPNs discussed in the next section.
Best Paid VPNs for UAE
Paid VPNs are the best if you want to bypass internet censorship in the UAE and enjoy your internet freedom. Paid VPNs provide premium services and features that are not available in free VPNs. These premium features help you gain access to various online content while maintaining an optimum VPN experience and a reliable connection. Without further ado, here are our top picks for the best-paid VPNs for the UAE;
IPVanish – Online privacy made easy
IPVanish is our top pick VPN service for UAE you can opt for. It provides a simple solution for online privacy by protecting your online freedom – features private connections coupled with fast speeds. IPVanish has a remarkable performance in terms of security, speeds and bypassing censorships. Being a 1-tier VPN, IPVanish owns and manages its VPN network. A 1-tier VPN service such as IPVanish sports optimized speeds, more uptime, and more anonymity.
To bypass UAE censorships, IPVanish uses an obfuscation algorithm together with AES 256-bit encryption. This helps you surf online without leaving any trace. IPVanish also does not log your internet activities. Its 1300+ servers in over 75 locations ensure you surf the internet with unlimited bandwidth, server switching, and fast speeds. In case you do not like their service, IPVanish provides a 7-day money-back guarantee. We've managed to get a lucrative 82% Surfshark discount for our readers.
Best IPVanish features:
1300+ VPN Servers in 75+ countries
Unlimited Bandwidth and server switches
Unlimited P2P / Torrent traffic
Fast VPN service
Unlimited simultaneous connections on multiple devices
Free 250GB cloud storage for your files
30-day money-back guarantee
Compatible with major computing devices
Best Offer: $11.99 $3.33/month
30-Days Money-Back Guarantee
Click to save 82% of Surfshark now!
---
NordVPN – The internet with no borders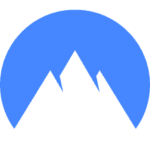 NordVPN is one of the best-paid VPN alternatives for UAE. This VPN service guarantees you complete privacy, advanced security, internet freedom, and a fast, stable VPN connection. It is also based in a privacy-oriented location – Panama. It does not keep any logs regarding your internet activity.
NordVPN has all the features that make it a suitable choice for bypassing UAE censorship with ease. It uses military-grade encryption and a ton of privacy and security features. They include; obfuscated servers, a Double VPN feature, a CyberSec feature, Onion over VPN and dedicated VPN IP addresses. NordVPN boasts the largest network of over 5700 servers in 59 countries globally. Its servers are optimized to offer lightning speeds, and the VPN service offers dedicated P2P servers with complete privacy and anonymity. It has one of the best customer services and a 30-day money-back guarantee policy.
Best NordVPN features:
Biggest VPN server network – 5700 plus VPN servers with obfuscation
Very high speeds
Unlimited bandwidth and speed
P2P/ torrenting dedicated servers
6 simultaneous connections
30-day money-back guarantee
Compatible with major computing devices
Best Deal: $6.14 $3.49 for 3-year plan
30-Days Money-Back Guarantee
---
Express VPN – High speed, secure and anonymous VPN service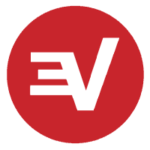 Express VPN is a favorite VPN among most users due to its robust all-around performance. This also makes it one of the best-paid VPN services for UAE as it bypasses major restrictions around the world with ease. Additionally, Express VPN is a trusted leader in the VPN industry; it offers high speeds and provides access to restricted content with utmost privacy.
Express VPN uses best in class encryption, zero-knowledge DNS, and Trusted server technology to ensure your online traffic is protected at all times. There are also other security and privacy-oriented features such as a kill switch, split tunneling, and protection against leaks. It has a massive network of 3000+ fast VPN servers in more than 94 countries. These fast servers additionally offer unlimited speeds coupled with unlimited bandwidth. This VPN service does not log your online activities, and you can invoke their 30-day money-back guarantee policy and get your refund: risk and hassle-free.
Best Express VPN features:
3,000+ VPN servers in 94 countries
High Speeds
Unlimited Bandwidth
P2P / Torrent traffic allowed
3 simultaneous connections
30-day money-back guarantee
Compatible with major computing devices
Best Deal: $12.95 $6.67/mo for 15 Months
30-Day Money-Back Guarantee
Final words
To bypass UAE's internet censorship and surf anonymously while you enjoy your internet freedom, you need a reputable VPN. However, not all VPNs have the ability to help you gain access to restricted content in the UAE. You need VPNs such as the above listed best-paid VPNs. These paid VPNs for UAE offer unlimited bandwidth and speeds, many server locations, strong security, and bypass UAE's internet censorship and other restrictions with ease. However keep in mind Free VPNs might be unreliable at times, and they have many limitations.
If you plan to travel to or live in UAE, we hope these Best Free and Paid VPNs for UAE, may help preserve your internet freedom.
Have good Arabian times in freedom!