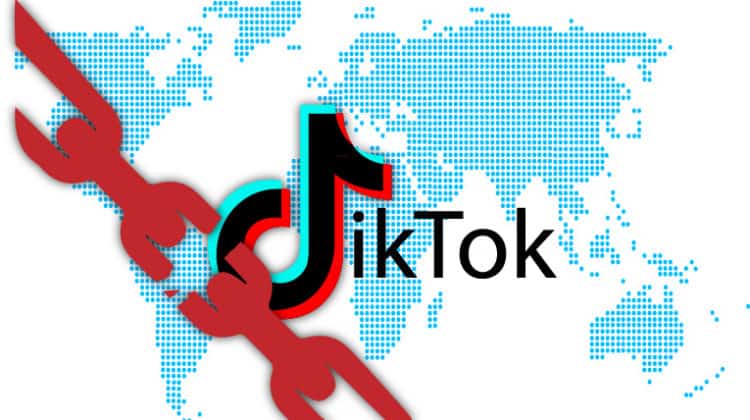 Owing to its recent rise in popularity, TikTok has been fighting lots of battles that don't have a clear distinction between national security and politics. The Chinese app has already been banned in India, a country that accounted for its largest userbase.
Since then, the app has come under the scrutiny of world leaders over information and privacy concerns, with President Trump giving an executive order for ByteDance (TikTok owners) to find a US buyer within 90 days or else have the app banned in the US. This has seen ByteDance file a lawsuit, China put in place new technology export laws, and so much more.
However, beyond the power games, TikTok is a favorite app for millions of people, boasting 100 million users in the US alone. The social media platform is a source of immense positivity for millions of people across the world, and it has come in handy especially during the lockdown period.
A ban would definitely be hard to take for many, but fortunately, some of the Best VPNs provide a way to unblock TikTok.
Where is TikTok Banned?
At the moment, TikTok is only banned in India. The app was banned in India alongside 59 other Chinese apps in a statement that said the apps were "prejudicial to sovereignty and integrity of India, defense of India, the security of the state and public order."
The social media platform also had to withdraw from Hong Kong after the region adopted a new national security law granting expanded powers to the mainland Chinese government. This move was meant to ensure that the app is not forced to submit data to the CCP, something that would damage its credibility in other regions.
This however wasn't enough as the app has been a subject of heavy investigation in the US, and Australia also carried out an investigation based on the same concerns.
VPN Traffic Surge
Following India's announcement on June 29th, there was a huge surge in VPN searches across the country as per Google Trends.
The trend was also reflected in the US on August 1st after Trump had informed journalists of the potential TikTok ban, although this is expected to be more significant in the event of an actual ban.
The problem however comes in that there are hundreds of VPN options out there today, and users don't usually know what to go for. In this guide, we have reviewed several of the best VPNs for circumventing the TikTok ban and to unblock it. The selection is informed by the thorough tests we carry out from time to time on the top VPNs.
Best VPNs to unblock TikTok
IPVanish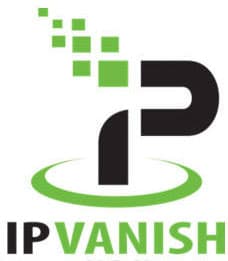 IPVanish has been offering outstanding service for years, and it is currently the based VPN for TikTok. For a start, the VPN fits the bill of retaining American data in America since it is registered in the US.
Apart from that, IPVanish is one of only a few VPNs that own, control and operate their entire server network. This ensures that users are guaranteed privacy and reliability when connected to a server. The server network consists of 1500+ servers in 75 locations.
IPVanish ensures the privacy of users by providing a zero log service, and its security is top-notch since it uses AES 256-bit encryption with an RSA-2048 bit key authentication. It further provides features such as a Kill Switch and DNS & IPv6 Leak Protection.
You can install IPVanish on almost any device and use it to connect to all your devices simultaneously. The VPN's pricing is also quite fair and it comes with a 30-day money-back guarantee, which makes it one of the best VPNs to unblock sites and apps under censorship such as TikTok.
Pros
Zero logs
Excellent speeds
P2P support
250GB for private storage
Unlimited simultaneous connections
Super apps
Own their network
Kill switch
30-day money-back guarantee
Cons
CyberGhost VPN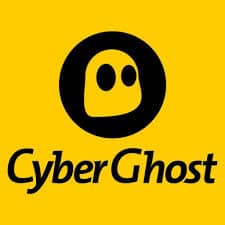 In recent years, CyberGhost VPN has gone all out in terms of investment, with an aim of providing users with the best VPN experience available. Since its acquisition by Kape Technologies, the VPN has grown its server network from 1300+ servers to 6,100+ servers in 89+ countries, the biggest server network you can find in the market.
In terms of privacy and security, CyberGhost offers top-notch service. First, the VPN is based in Romania, a country that doesn't have any mandatory data retention laws. CyberGhost then implements a zero logs policy as they do not collect any connection or usage logs. Security of data is ensured through AES 256-bit encryption, multiple protocols, and several features that include a kill switch, DNS & IPv6 protection, ad blocker, and malware blocker.
CyberGhost is one of the best VPNs that can be installed on all devices that support TikTok to unblock it and comes with browser addons if you'd like to use the social media platform on your browser. The VPN allows you to use one account in up to 7 devices simultaneously. Further, all subscriptions come with a 14-45 day money-back guarantee.
Pros
1-day free premium trial
Based in Romania
Zero logs kept
P2P support
7 simultaneous connections
Unlimited bandwidth
45-day money-back guarantee
Allows payments by bitcoin
Cons
Live Chat not available 24/7
Get 83% of CyberGhost VPN, now!
NordVPN

NordVPN has been a leader in the VPN industry for the last several years, and it's one of the best VPNs for TikTok. The VPN is based in Panama, a location that doesn't have any privacy-infringing laws.
NordVPN takes advantage of this and offers one of the best privacy policies you'll come across as they do not collet any connection or usage logs. As for security, the VPN uses AES 256-bit encryption and accompanies this with various security features that protect you from leaks and outside attacks.
The VPN is fully-featured, sporting various security features that include Kill Switch, double encryption, CyberSec (blocks malicious sites), Anti-DDoS, Onion over VPN, and DNS & IP Leak protection.
NordVPN's server network is also top class, and it boasts 5500+ servers spread across 59 countries. You can install the VPN on almost any device and connect up 6 devices simultaneously. Once you subscribe, you will be entitled to a hassle-free 30-day money-back guarantee.
Pros
Super-fast
Zero usage and connection logs
Up to 6 simultaneous connections
P2P support
Most servers
24/7 Customer Care
30-day money-back guarantee
Cons
High cost for month-to-month users
Will TikTok be Banned?
"It's something we're looking at, yes," Trump said back in July. "It's a big business. Look, what happened with China with this virus, what they've done to this country and to the entire world is disgraceful."
"We're gonna keep looking at TikTok; we're thinking about making a decision because there's no question what the Big Tech companies are doing is very bad," he later said, confirming everyone's worst fears.
Otherwise interpreted, Trump is blaming China for the Coronavirus, and maybe for his plummeting numbers. He is therefore looking at getting one back in China, although you can't entirely dismiss the privacy and security claims. Once that happens, the US will join India and Hong Kong as countries where TikTok is not available.
To avoid yet another ban, ByteDance had already started engaging possible buyers such as Microsoft and Oracle, but this was put to a halt to consider new rules put in place by the CCP. These rules give China the power to veto any possible sale of technology such as TikTok, making it even harder for ByteDance to avoid the ban.
Meanwhile, the 90 days issued by Trump are still counting, and you can't really tell what's going to happen in the next few months. Either way, those who would like to unblock and continue sharing and enjoying the content on the TikTok will still be able to do so with one of the best VPNs above mentioned.
How to use a VPN for TikTok
Once you create a VPN account, download the app, and connect to a server where TikTok is not banned, you will be able to access whatever content that is available in that country.
This means that users in India and the US can still use the platform normally as long as they are connected to a VPN server located outside those countries. In case you need to install the app after the ban, you can have a look at our guide on how to sideload Apps as installing TikTok on Android or IOS is very similar.
Other uses of a VPN
The above method can also be used to access other services that have banned by the Government. However, a VPN goes way beyond that and lets you enjoy so much more.
Here are some uses of a VPN that you can take advantage of:
Access Geo-Restricted Content on Streaming Services
Streaming services usually impose strict geo-restrictions to determine who can access what. And despite the fact that the US has the largest library, there are still tons of Movies and TV Shows that are only available overseas. These include popular shows such as Friends, Prison Break, Big Bang Theory, Modern Family, 24, and more.
Once you connect your VPN to a country where the title is available, you can then Watch it on Netflix. This also applies to other geo-restricted content.
How to change Netflix country with a VPN
Stay Private & Secure
This is a core reason for using a VPN. The fact some VPNs like Surfshark encrypt your traffic and do not log your activities, ensures that you can secure your data and browse the internet privately and anonymously. This comes in handy when using public hotspots as it helps protect your data from attackers.
Download & Share Files
Governments and copyright agencies are keen to monitor piracy on the internet, and ISPs usually collect internet logs and present them to such agencies. To avoid a DMCA notice, you can connect to a VPN to hide your activities and spoof your actual location.
Wrap up
VPNs are quite useful in accessing TikTok for users in India; they will definitely come in handy for US residents and other countries when a ban on the same is implemented.
The VPNs listed in the guide above are some of the best in the market. We have thoroughly tested them for our users to ensure that users get the best value for their money. You can choose any of them and enjoy the internet the way it was meant to be used!
Beyond all the political power games I hope this article on the Best VPNs to unblock TikTok anywhere may help you access or continue using TikTok normally and safely even if blocked in your zone, by using a Good VPN. Please let us know your opinion or experience in the comments section below, rate this article, and share it with your friends.
Enjoy your TikTok!