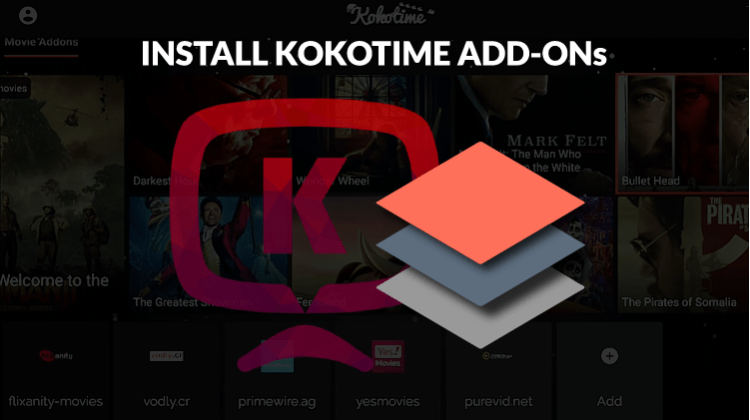 Kokotime is an alternative to Kodi, an Android media center where you can watch your favorite movies and TV shows with a user-friendly design. In this article, we are going to discuss How to Install Kokotime Add-ons to Watch Free Movies and TV Series.
If you like exploring streaming alternatives like me, Kokotime is one that should be among the top options for your streaming needs. Kokotime is an excellent media organizer and home entertainment center. The software organizes your local media in a great way and then adds artwork, reviews, rating and more. However, to stream content from the internet, you'll need to know how to install Kokotime addons. As a Kodi alternatives, there are community add-ons that you can install on Kokotime. With these add-ons, you can watch movies, TV shows, Live TV and other media videos online.
Why a VPN is needed with Kokotime?
VPNs have become a crucial tool in this age, especially for people who like streaming from the internet and even other internet users. Privacy is slowly becoming a thing of the past, with ISPs and governments stepping up their spying game by the day.
If you want to conduct your activities on the internet without the spying eyes, you need to use a VPN. When connected to a VPN, all your internet traffic will be encrypted and channeled through a secure tunnel to a VPN server of your choice.
With such a connection, your ISP and government aren't able to see what you are doing on the internet anymore.
A VPN will also help you:
Circumventing geo-restrictions; a lot of video streaming services are now putting geo-restrictions on content to comply with requirements of content producers. This means that to access specific content, you have to use a VPN to geo-spoof your location. You need a VPN with servers in almost every region to unlock the whole potential of the internet.
Avoiding a DMCA notice; With 3-party add-ons, you can stream copyrighted without even knowing. For such, you can end up receiving a DMCA notice for violation of copyright laws depending on your country. Encrypting your data and concealing your activities from your ISP with a secure and private VPN this won't happen.
Other reasons why you need to use a VPN with Kokotime include to avoid ISP throttling and stay secure from hackers. However, you need to choose your VPN carefully, as not all VPNs are good for streaming. Thus, our recommendation for streamers is Surfshark. The VPN is based in a region that promotes user privacy, and it doesn't keep any logs whatsoever. Despite boasting a military-grade security standard that is expected to slow speeds a little, Surfshark is one of the fastest VPNs because of their advanced architecture and huge server network. Creating an account with Surfshark is easy, and you will be eligible for a 30-day money back guarantee. We managed to get an exclusive 82% of Surfshark.
Click here to save 82% of Surfshark now!
How to Install Kokotime Addons
Now that you have your VPN on place and your privacy and security are guaranteed, lets focus on How to Install Kokotime Addons.
Kokotime makes installation of content add-ons quite easy through an in-app store that facilitates addon management. This means that you won't have to manually download addons or install them through multiple repositories like in Kodi.
Here's How to Install Kokotime Addons.
First, open your VPN (scroll up to read about VPN).
Then, launch the Kokotime app on your device.
After that, click on 'Addon Store'.
On the top bar, select if you want Movies or Series Addons.
You will get a list of addons, you can install as many as you want.
Then, exit Kokotime and Open the app again.
Finally, select Movies or Series from the main nav and scroll down to "Installed Add-ons"
Select your favourite add-on and enjoy your free movie / series.
At, last, if you don't know what Add-ons to choose, maybe visiting our review on Best Kokotime Add-ons to Watch free Movies and TV Series, may help.
Important Note: Some add-ons may be blocked by your ISP (internet service provider) and that will cause errors or bad streaming experience. The usage of a VPN will unblock all the add-ons – as your ISP (internet service provider) won't be able to detect what you're doing, it can't block your access to this content.
With Kokotime 3rd party addons and a VPN, you will be set to enjoy a new world of streaming with Kokotime.
If you still don't have chosen a VPN service, maybe visiting our Review of the Best VPNs would help!