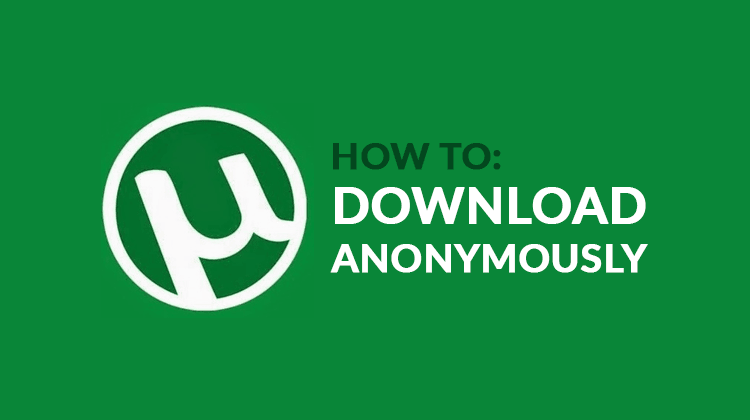 A lot of people downloading torrents these days to find almost everything. The real issue is how to download Torrents safely and anonymously. In this Article, we are going to discuss this briefly…
The internet has made accessing media contents easier for everyone especially cord cutters. The rise of many streaming services both paid and free, have even made things more accessible and cheaper. But as it's with many services, there are bottlenecks such as geo restrictions and mostly unavailability of certain contents especially new releases of movies, music, and even software. Where streaming services lack, torrents come in as they contain almost everything, even zero-day releases. Due to these, a lot of people are now downloading torrents in what's commonly referred to as torrenting.
Torrenting is like a Peer to Peer (P2P) filesharing system which uses the Bit Torrent protocol – individuals who have files makes them freely available to other individuals to download, and in turn, they make them available too. In torrenting, there's no central server unless in the Bit Torrent protocol as everyone can act as a client and a server. Since there are no regulations in the torrent realm, most people are sharing copyrighted materials as they have a high demand due to unavailability of other platforms. This usually leads to copyright infringement and sharing of illegal contents.
Because of infringement and illegal sharing, torrents have attracted law enforcement agencies to the realm. Most torrent websites dealt a direct blow as they were shut down, but new ones are always being set up every day. Since the crackdown on websites is not that effective, most countries such as USA, Canada, Australia among others have declared torrents illegal and downloading them is a federal crime which could lead to jail time and hefty fines. Besides the law, torrents are also not that safe. Since it's a peer network, malicious content such as viruses can be spread quickly.
How law enforcement agencies can track you
Using Internet Service Providers (ISPs)
ISPs assign you IP addresses which you use to access the internet. These IP addresses enable them to monitor your traffic, and hence they know everything you do on the internet. Sometimes, ISPs may sell your data to other third parties, i.e., Law enforcement agencies and copyright holders. This enables them to track you easily. In case selling of individuals' data is against ISPs Privacy Policies, ISPs will throttle your bandwidth when they monitoring system spots torrent traffic.
Fake Torrent and trackers
Trackers keep track of all peers sharing a torrent. Since IP addresses are used on the internet, law enforcement agencies create fake torrents and monitor public trackers. Anyone who downloads them will just give away their details to the agencies who will forward them to corresponding ISPs. What follows next is a copyright alert to those individuals.
Download Torrents Safely and Anonymously
To avoid law enforcement agencies and copyright notices, you need to go invisible. To do this, you need to be anonymous so that the digital print you leave on the internet won't be tracked back to you. Since the Bit Torrent protocol connects peers using their IP addresses, anyone in the torrent realm can see the IP addresses of other peers. This means even law enforcers can easily track you. To avoid this, you need an IP address which can't be tracked to you. There are several tools that can make you anonymous when downloading torrents. Others also provide security to avoid interceptions while downloading. Our favorite tool is the Virtual Private Network (VPN) service.
Readers Deal: Save 82% of our VPN of choice
Remember, BestDroidPlayer does not in any way recommend the use of VPNs to download illegal and copyrighted content from torrents. We do not promote the use of illegal content, and the content provided here is only for informational purposes.
Best VPNs to use
A VPN enables you to gain access to restricted content, avoid ISP throttling, avoid censorship and also encrypt all your internet traffic. Furthermore, it assigns you a new IP address, and this masks your original identity. Anyone tracking you will only knock at the VPNs door.
For a VPN to be effective for downloading torrents safely and anonymously, it needs to meet the following requirements;
High-security levels
Zero logging policy
High-speed servers with unlimited bandwidth
Support P2P services
Here's is a list of our handpicked VPNs that meet the above criteria: ExpressVPN,  IPVanish and NordVPN. With this VPNs, you can download torrents without having to worry about a thing.
Downloading Torrents with A VPN
The first thing you will need is a VPN such as the ones listed above. Although you have to subscribe to a plan, a paid VPN service is better than a free VPN in many ways. After getting a VPN, connect to a server that supports torrents.
After you are securely connected to the internet, the next thing you will need is a Torrent client. This client enables you to access the Bit Torrent protocol which in turn will give you access to the torrent realm. This client is also used to download torrents. Some of the best clients include; Bit Torrent, uTorrent, qBittorrent among others.
The next thing you need is the torrent file you want to download. You can search it on torrent websites and download it; you client will pick it automatically. Some clients have a search bar which you can use to look for torrents online. Always look for the torrent file with the highest number of seeders. The higher the number, the faster the download. Don't forget to read the comments too.
After a while, depending on your internet and file size, your file will have finished downloading.
Other Ways to Download Torrents Safely
Apart from VPNs, there are also other tools you can use for anonymity and security while downloading torrents. They include:
Seedbox – This is a highspeed torrent server designed for downloading torrents. It also has IP address masking for anonymity.
BTGuard – This is a proxy service that's designed to work with torrents. For anonymity, it hides your IP address, and it also caters for security as it has an encryption tunneling software.
Usenet – Usenet has been around for a long time and is known for being the most private way of sharing files. It also has a subscription plan.
Conclusion
A VPN is the best way to safely and anonymously download torrents as it provides high levels of security and privacy. Also, don't forget to use an antivirus as some torrents may be malware loaded.
Download Anonymously with a VPN