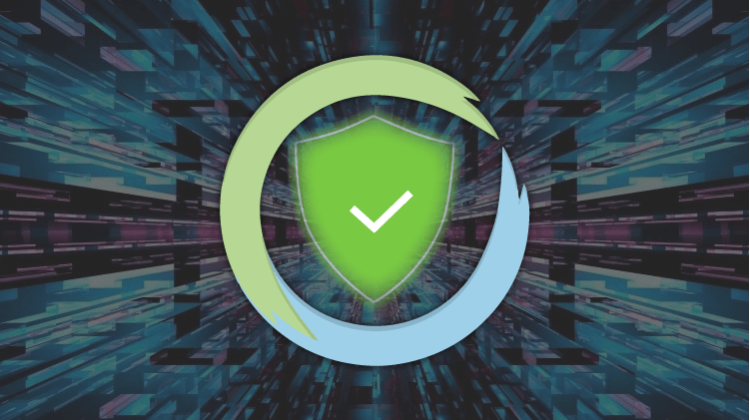 Real Debrid is an excellent service to speed up your streamings, sharings or downloadings. However you'll need a VPN to keep your activities away from prying eyes, and here we are going to talk about The best VPN for Real Debrid.
Real Debrid has grown in popularity over the years, and if you use Kodi, chances are that you've heard of it. Kodi, on the other hand, is the epitome of streaming software; you can easily integrate it with Real Debrid to enhance your streaming experience.
The streaming software, through third-party Kodi addons like Genesis and Exodus, makes it possible to stream almost any movie or TV Show. The addons make do this by aggregating publicly available streams from the internet to give users several links for streaming.
However, though you can still get some HD links from these addons, most of the streams are usually low quality. Even worse, they are usually hosted on servers with restricted bandwidth, and therefore they suffer from a lot of buffering. The streaming quality is further made worse by the fact that they are being accessed by many users; this is where Real Debrid comes in.
What is Real Debrid?
Real Debrid is an unrestricted multi hoster that gives users access to premium links to movies and TV shows. From there, users can then stream or download files at unrestricted speeds; this means that you will no longer have any buffering issues depending on the speeds of your connection.
To provide links, Real Debrid aggregates from a total of 56 supported hosts. These are premium hosters such as Big4Shared, Mega, Data File, Filefactory, etc. Normally, these hosters are too expensive to subscribe to, but Real Debrid makes it cheaper and even easier to use them. This is the reason why the service has become very popular among the Kodi community. Also you can learn more on our post of "Real Debrid for beginners".
Click to visit Real Debrid website!
Do I need a VPN for Real Debrid?
Real Debrid states that it is a legal service and that they do not provide illegal files. However, they go ahead and state that "we and our host could not be held responsible if you download this type of content through our services."
This means that Real Debrid can't be held liable in case of any legal issues. When you consider the fact that they charge for access to alternative sources that provide premium content, using a VPN with Real Debrid becomes more necessary than it seems.
Apart from copyright issues, you may also need to keep your online activities private. Remember that your ISP, government, and the servers you visit all have access to your details and activities. With a VPN, you can stream or download privately and anonymously.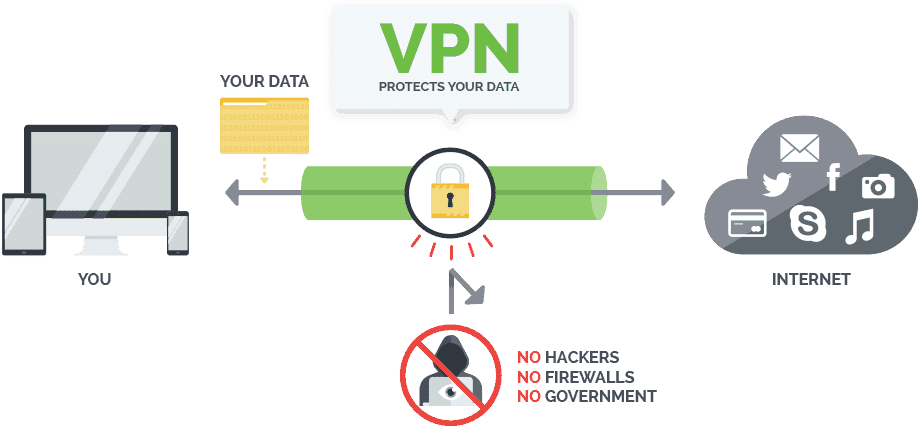 You will also be able to beat ISP throttling which has become the norm among ISPs.
Which is The best VPN for Real Debrid?
Not only do you need to use a VPN for use with Real Debrid; you also need to choose your VPN carefully.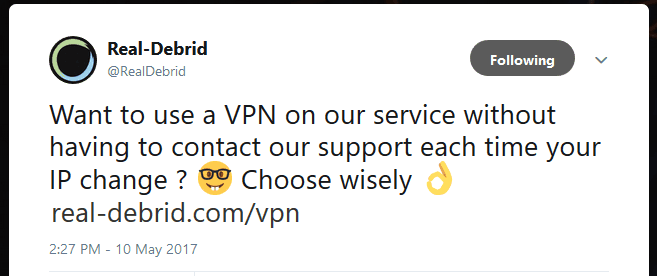 This is because first of all, not all VPNs work with Real Debrid.
The unrestricted multihoster usually blocks VPN services and only allows various IP addresses that have been registered by the VPN. Among the VPNs that Real Debrid terms as "cooperative," StrongVPN is by far the best.
As you can check at Real Debrid website, the VPN has the most IPs listed, which means you can get a server near you without having to worry about being blocked.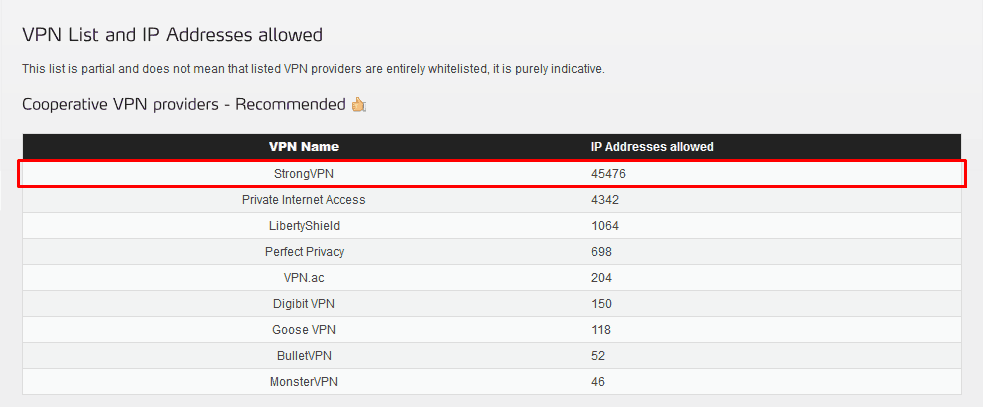 Real Debrid also blocks IP addresses from various ISPs. As such, you may not be able to access Real Debrid without a reliable VPN.
What do I get with StrongVPN?
StrongVPN does not only offer reliable access to Real Debrid; also provides services that make it one of the best VPNs in the market.
Here is an overview of the VPN provider:
Zero logs
Solid security
Fast speeds
650+ servers in 26 Countries and 46 Cities
Multiple protocols (L2TP, SSTP, OpenVPN, IPSec, and IKEv2)
Highly compatible VPN clients
Up to 12 simultaneous connections
30-day money-back guarantee
Additionaly, a VPN provides more than just private access to Real Debrid. Actually, using one while on the internet has almost become a necessity. This is because cybercrime, geo-restrictions, and government censorships have been on the increase in recent years.
With StrongVPN, you will be able to remain private and secure, unblock geo-restrictions, and overcome censorship even in high-censored countries like China.
Conclusion
Real Debrid can take your streaming to another level especially if you are a Kodi user. With the unrestricted multihoster, you will only need to pay as from about $3.5 to enjoy high-quality streams with no buffering issues as you can check on its website. However, you will also need the best VPN for Real Debrid if you wish to unblock the service, stream privately and anonymously, as well as circumvent ISP throttling.
Have a nice fast and safe day!
[kkstarratings]