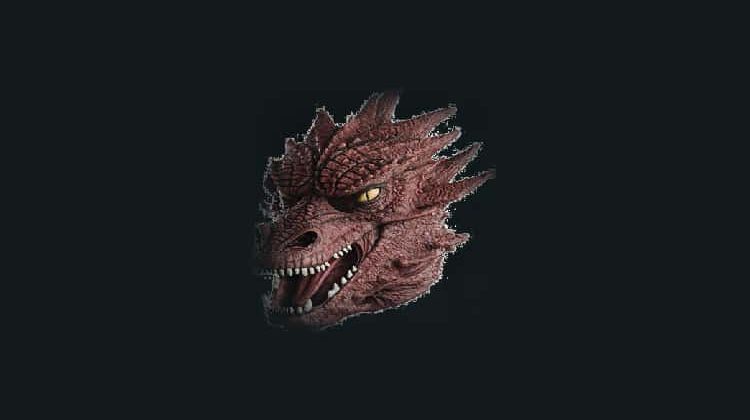 These days find good addons for Kodi, can be a challenging task. Though recent, Smaug is the perfect example of an excellent Addon to install and watch High-quality Movies, Tv Shows, Documentaries, and more on your Kodi.
Smaug is yet another amazing Kodi addon that provides its users with on-demand media content like movies, TV shows, videos, documentaries and so much more. Since many of you are wondering where to get this addon from, we have prepared this guide for you.
This addon brings all content in high quality and works great on all Kodi supported devices. The content is well-categorized and can be accessed easily through the numerous lists available. Furthermore, the Smaug Kodi addon has a very easy-to-use and user-friendly interface, making it great for all kinds of users. Make sure you try out the steps below on How to install Smaug Kodi addon, to get access to all your favorite media content!
Features of Smaug Kodi Addon
Smaug Kodi addon is among the best and most famous Kodi addons out there. It brings countless features for its users to enjoy, including a huge list of different online media content, ranging from movies, TV shows, series, documentaries, videos, and more! All this content is organized into various lists to make it easier for users to browse through it and find exactly what they are looking for. The best part about the addon is that it has a new category called 'Smaug Monthly Selection' to help you choose the latest content to watch.
Smaug Kodi addon is compatible with many devices including Fire TV Cube, iOS devices, computers, FireStick, and Android devices. If you need to learn how to install Kodi on one of these devices, check out this simple guide. The Smaug Kodi addon scrapes high-quality video links and allows you to stream up to 1080p. Also, the links work smoothly without lagging, so you do not have to worry about any buffering issues with this addon. Apart from the video quality, the addon has an attractive interface to offer, which is simple and easy to use for all kinds of users. So, if you are new to Kodi, you won't have to worry about learning to use the addon.
Advantages of  Installing Smaug Kodi Add-on
The user interface is easy to use and simple.
It has various lists to organize the media content into categories.
High-quality video and smoothly running streaming links
Compatible with most devices including FireStick, iOS devices, Android Devices, Fire TV Cube, etc.
Disadvantages of Smaug Kodi Add-on
Being a third-party addon, Smaug requires you to be careful while streaming links which is where a VPN comes into play.
A small amount of the links on the addon might cause problems while running but the rest of them work smoothly.
Using a VPN for security
On the internet, especially while streaming, you are exposed to a lot of external threats that include viruses, malware, identity theft, etc.
VPNs or Virtual private networks, act as a passageway between the user and the website they are browsing, in order to defend them against any outside threats.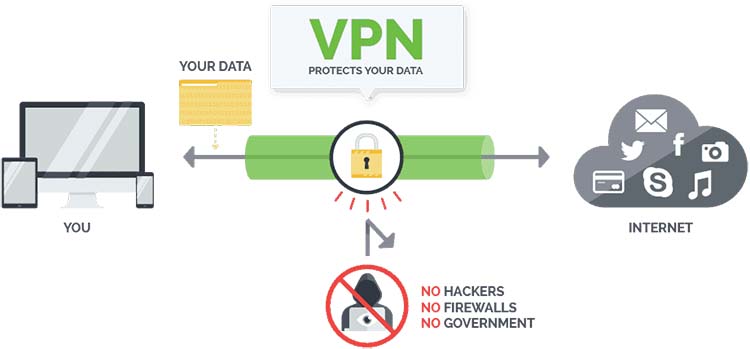 A VPN can be used to keep you safe from all these threats.
The recommended VPN
We recommend Surfshark to everyone who uses the internet regularly.
Surfshark makes sure all your private data is safe and you are protected from all kinds of threats on the internet. While many VPNs work by saving your data and browsing history on their servers, Surfshark uses a slightly different approach. It uses a no-logging system to make sure none of your data is saved onto their servers when you are using the VPN.
Their customer service is always available and ready to help you out with any VPN related problem and the representatives are very supportive and friendly. In addition, if you are not completely happy or satisfied with their services, Surfshark will give you your money back within 45 days of purchase. So, make sure you get a VPN to protect yourself from threats on the internet.
Surfshark is the best VPN for Kodi and we managed to get an exclusive 82% of Surfshark.
Save 82% of Surfshark, now!
Installing Smaug Kodi Addon
Smaug Kodi addon is a third-party addon. This is why Kodi requires you to allow it to install repositories from unknown sources.
Enabling unknown sources
The steps below will show you how to enable unknown sources on Kodi:
Start the Kodi App and go to the settings option (the cogwheel icon on the top left corner of the screen)
Hover your pointer on the Add-ons
Now, you have to enable the option named 'Unknown Sources' and head back to the System interface.
Installing the Nitron Repository
Firstly, turn a Good VPN like Surfshark On. This is required to avoid your ISP to block the repository and the addon.
Now, in the System Interface, You'll see the File Manager option here. Select it.
Click on Add Source and then click on <None> to add the repo.
You will be prompted to type the URL to the repo. Type in the following link exactly as given: https://nitronwizard.co.uk/repository
When you are prompted to add a name for your repo, you can write whatever you want, for example, Nitron.
Click on the OK
Navigate back to the system interface and select the Add-ons option.
Here, choose the name you gave to your media source i.e. Nitron
Click Install from zip file
Select NitronRepo.zip and click OK
You will get a notification saying Nitron Repo add-on installed
Install Smaug Addon on Kodi
Click on Install from repository
Select Nitron Repo
Go to video add-ons
Here, select Smaug
Press Install and you will be notified of the installation
Now go back to your Kodi Home Screen.
Go to Add-ons

and start the

Smaug addon
Enjoy a wide range of movies, TV shows, Series, videos and so much more!
The Smaug Addon was tested and was running on Kodi, on June 30, 2020!👌
Conclusion
If you are looking for a way to stream media links online, without having to browse the internet for hours in order to find high-quality videos, this addon is for you. Follow the steps mentioned above to get to know How to install the Smaug Kodi addon. The addon allows you to access countless media files categorized into lists for easy navigation. The user interface is also very easy to use and simple.
We hope to have helped you to know How to install Smaug Addon and enjoy the unlimited content in your Kodi!