So you're wondering how you could watch the next Jake Paul vs Ben Askren match on your Firestick / Fire TV? Today, we'll show you how to get this fighting event from the comfort of your home. As you may already know, this popular event will star the YouTuber Jake Paul and Ben Askren, a former MMA fighter. 
Not everyone will have the opportunity to fly there. The solution would be a useful alternative to stream the next Paul VS Akdren match. In this particular situation, owning a Firestick / Fire TV will help you a lot! Let's find out how to use this Amazon device to see Ben Askren taking on Jake Paul.
When and where is the Jake Paul VS Ben Askren fight?
After a long war of words, the Jake Paul vs Ben Askren match will finally occur on April 17th, in the Mercedes-Benz Stadium (Atlanta, Georgia). It normally begins around 9 PM (ET). 
As many may already have expected, it's not your usual Fight Club show. The unique Snoop Dogg will host it! We should also see many other music stars, including Justin Bieber, Major Lazer, Mt. Westmore, Diplo, The Black Keys, Doja Cat, and Saweetie.
The under-card is even more packed and, according to Triller, fans can actually watch the following encounters : 
Junior Younan vs Jeyson Minda
Quinton Randall vs William Jackson
Lorenzo Simpson vs Francisco Emanuel Torres
Joe Fournier vs Reykon
This hyped fight is awaited by millions of people, including Jake Paul's followers and the MMA Community. Needless to say, people are excited to see if the Youtuber can keep knocking down popular fighters. Despite his provocative behavior, Jake Paul managed to show some boxing skills anyway. Now, is that enough to take down an experience and former Welterweight champion? Well, we'll need to see it if we want to find out.
Paul vs Askren: watch with Firestick / Fire TV official apps
The Fight Club show starring Ben Askren and Jake Paul will be broadcasted through Triller, a social media company. More precisely, Triller Fight Club is a specific entertainment platform where you can watch fighting shows. 
On the other hand, you can also use FITE on your Fire TV to watch Jake Paul and Ben Askren fight each other. You will likely need a FITE account and purchase access to the fight.
This is obviously a PPV Event, whether you're using FITE or Triller: anyone should then expect to pay the usual 49,99$ to access the official Livestream. Upon the, you will get access to the full event.
Alternatively, there are other platforms like DAZN, which will provide highlights of the encounter. Unfortunately, they are not able to share the fight in its entirety.
Watch Jake Paul vs Ben Askren for free on Firestick / Fire TV
Luckily enough, there are still ways to watch this epic fight if you want to avoid that costly fee. Actually, the Amazon Firestick / Fire TV has alternatives you can take advantage of. And they are pretty useful as long as you do it correctly and safely.
The following methods often use third-party programs and resources, so you may want to protect your data and device before trying them.
⚠ Why use a VPN while streaming the Jake Paul VS Ben Askren match?
Big events such as the fight opposing Jake Paul and Ben Askren are copyright protected even though many free apps broadcast the entire match, using alternative ways.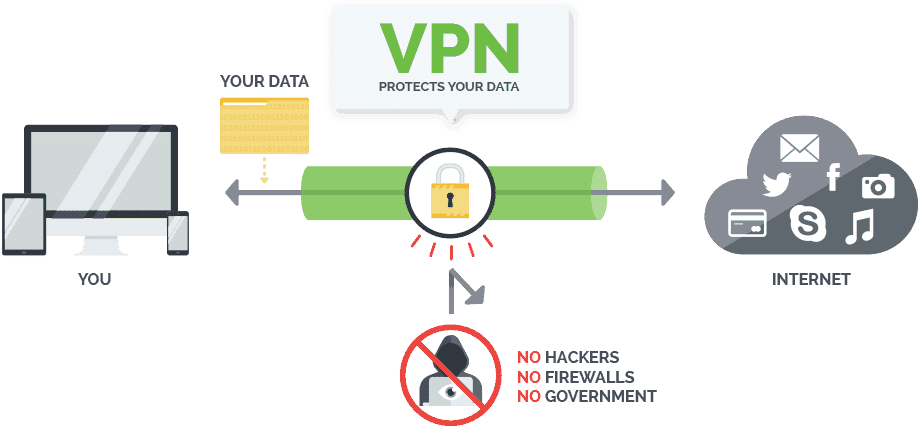 As we stated earlier, most of those use third-party resources to gather live event streams. And your ISP and corporations won't probably let you stream it freely through third-party sources. Or worse, you can even face DMCA notification as well as legal issues for doing so.
To avoid those issues, you can protect your devices while using your favorite apps.
VPNs are actually built for that purpose: letting you browse anonymously, without worrying about privacy and data protection, but you need to be careful as, this time, free VPN services might not be enough. We would recommend commercial VPNs.
The VPN we recommend
Surfshark is one of our go-to VPN when it comes to streaming online videos and live events. It's one of the few services that won't make you wait all day long, while your video is buffering. Moreover, if you care about your personal information and an actual no-log policy, Surfshark is the one to choose.
We listed some of the most appealing features of Surfshark :
⚡ Superb Speeds: Guarantees a smooth live streaming experience.
🌍 Huge Server Network: You can connect to a nearby server for a fast and stable connection.
😲 UNLIMITED Devices: Connect dozens of devices at the same time!
🔑Unblock Anything: Safe access to censored apps, websites and torrent sites.
😎 Best in Privacy: The VPN doesn't keep any activity logs, and so your activities are only known to you.
🔐 Top-notch Security: This VPN uses AES 256-bit encryption and provides multiple protocols alongside other security features such as a kill switch, DNS & IPv6 protection and WireGuard.
💳 30 Days RISK FREE Money-Back Guarantee: In case you do not like the service, you can get every penny back if you cancel within 30 days!
We got an exclusive 82% for our community !
Special Offer: $12.99 $2.30/month
30-Days Money-Back Guarantee
Best apps to watch Paul VS Askren on Firestick / Fire TV for free
We can now head to the right Firestick / Fire TV apps in order to stream the match opposing Jake Paul and Ben Askren.
Live NetTV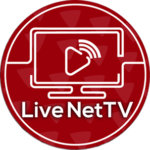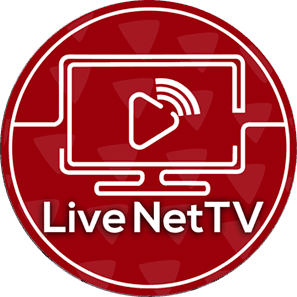 Available for devices running Android OS, Live NetTV is one of the most popular streaming apps for live events. It's easy to use and provides access to tons of channels. Obviously, it's one of the few where you can find the Jake Paul VS Ben Askren fight. 
With Live NetTV, you can select and watch live events straight from the menu. Alternatively, you can also jump to channels dedicated to sports. Big channels such as ESPN, BT Sports Box Office, and Fox Sports 1 are available in Live NetTV's huge library.
⭐ You may be interested: our article explaining how to install Live NetTV on Firestick / Fire TV.
---
Redbox TV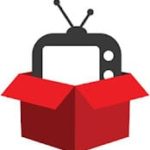 If you've been in the streaming universe for a while, you must have heard of Redbox TV. If not, then you should definitively check this app. Redbox TV is actually an excellent application for stream live events and TV channels. 
The available content displayed by Redbox TV is usually based on your current location. If you're not in the US, you won't probably have it in your live event feeds. To fix that, make sure to activate your VPN and select the appropriate country. Once you're in the right location, you should see the event where Ben Askren and Jake Paul are fighting.
⭐ If you can't figure out how to get it, check out our detailed Firestick / Fire TV installation guide for Redbox TV.
---
Kodi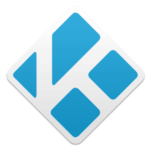 More than a casual streaming application, Kodi is a complete Media Center. Even within the Firestick / Fire TV ecosystem, it can handle its own addons! Now, to access the match between Paul and Askren, you need the right ones.
⭐ Of course, you'll need to install Kodi on your Firestick / Fire TV first. This article will guide you through the different steps to achieve that.
---
Fight Club Addon
When it comes to fighting events, this addon is probably one of the first that comes to mind. In fact, it's one of the best when it is about UFC fights, wrestling matches, or boxing events.
If you're using Fight Club to see the Paul/Askren fight, you'll have to head to pinsystem.co.uk first. There you'll get a PIN code, which will be needed once in the Fight Club Addon. After that, just head to the Boxing Pay per View section.
⭐ Feeling lost? We got you covered! We have a complete guide to help you install the Fight Club Addon on your system.
---
Rising Tides Addon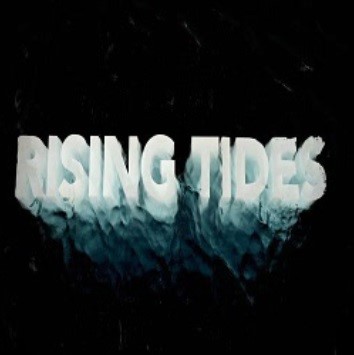 This Kodi Addon is dedicated to sports events in general. Rising Tides gives access to a huge variety of sports-related content. This add-on won't disappoint you, especially if you're into football, racing, and hockey.
What about the Jake Paul VS Ben Askren event? You can look for this fight in the Live PPV Events section of Rising Tides.
⭐ If you need some instructions, we made a guide explaining how to install Rising Tides on your system.
---
Sportowa Addon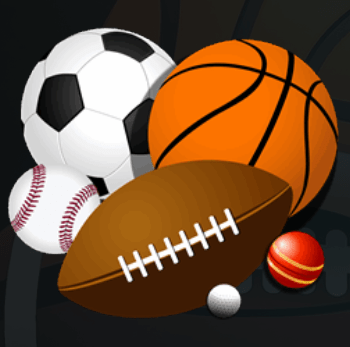 Sportowa is another sports-oriented Addon for Kodi. Within a few clicks, you'll be able to jump into the fight opposing Jake Paul and Ben Askren.
To find this particular event, open Sportowa, and head to the Sportsbay section. There, click on All Events.
⭐ You are still figuring out how to do that? Follow these instructions to properly install Sportowa on your system.
---
TVTap Addon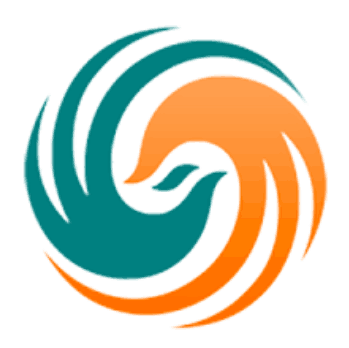 Last but not least, this Kodi addon is pretty similar to Live NetTV if we look at their core features. TVTap actually provides access to a lot of live content, including sports channels like BT Sport Box Office, ESPN, or Fox Sports 1. 
That said, TVTap is not limited to sports-related channels. It's also one o the greatest apps to watch live TV shows and such!
⭐ Check this detailed guide to install and configure your TVTap quickly!
---
Conclusion
This match between Ben Askren and Jake Paul is one of a kind! If you want to know how to know what happens when you put a YouTuber against an MMA fighter, it's the one to head for! Now you know how to watch this memorable fight, just by using your Firestick / Fire TV.
Have a nice fight streaming!