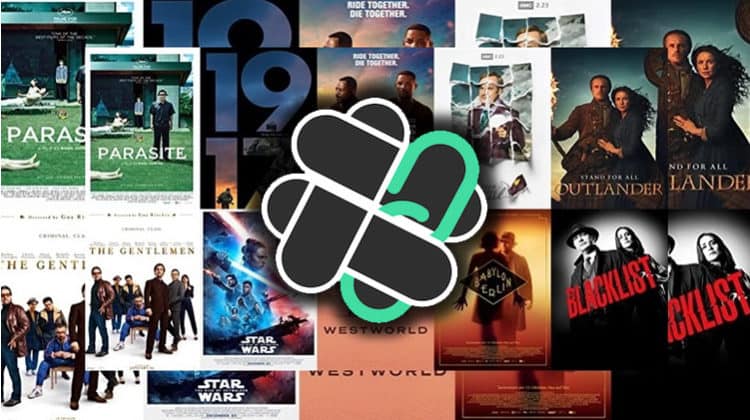 FileLinked is a handy application designed for Android TV, Fire TV, and Android TV Box users. There's hardly a better way to get your favorite bundled together. This guide will walk you through the best FileLinked codes for free movies & TV shows.
Before we dive into it, let's break it down for the newbies.
FileLinked is an application that simplifies downloading numerous apps or files to your streaming device. Here is how it works, in brief – a developer uploads a batch of applications to a repository which is then tagged with a code, a FileLinked code. Using this code, you can access all the bundled apps at once. Here's How to Install the Filelinked app on your Firestick or Android devices.
Now that you know what we are on, we can look at the best FileLinked code recommendations to give you the best experience for movies and series.
⚠ Caution: Beware of some third-party apps
FileLinked users need to be careful about the apps they access. Some of the apps available via FileLinked codes provide access to illegal streams, which can easily put you in trouble with your ISP or copyright trolls. Further, some servers that host the links are not safe, so you need to secure your connection with a VPN.
A VPN helps you stream privately and securely by encrypting your traffic and spoofing your IP address. Here, you can check out 15 awesome things you can do with a VPN. However, the VPN you choose will play a huge role in your privacy, security, and overall streaming experience, thus the importance of choosing the right VPN service.
The VPN I recommend
The best VPN for streaming at the moment is Surfshark, and below is why we recommend it.

⚡ Superb Speeds: Guarantees a smooth live streaming experience.
🌍 Huge Server Network: You can connect to a nearby server for a fast and stable connection.
😲 UNLIMITED Devices: Connect dozens of devices at the same time!
🔑Unblock Anything: Safe access to censored apps, websites and torrent sites.
😎 Best in Privacy: The VPN doesn't keep any activity logs, and so your activities are only known to you.
🔐 Top-notch Security: This VPN uses AES 256-bit encryption and provides multiple protocols alongside other security features such as a kill switch, DNS & IPv6 protection and WireGuard.
💳 30 Days RISK FREE Money-Back Guarantee: In case you do not like the service, you can get every penny back if you cancel within 30 days!
The above are only a few of a large number of other advanced features you get at a price as low as:
😃
Special Offer: $12.99 $2.30/month
30-Days Money-Back Guarantee
On top of the above,
Surfshark is currently offering a 82% discount to all BestDroidPlayer readers
. You can use the link below and take advantage of this exclusive offer.
Best FileLinked codes for Free Movies and Series in 202
Now that you are aware of security concerns that you must care of, below are some handy FileLinked Codes we've collected for you:
1. FileLinked Code 22222222
This FileLinked code is from the NewTech store and has the PIN code 9898 at the moment. The majority of apps in its repository are dedicated to movies and TV shows so that you won't be lacking. Some of them are Cinema APK, ZiniTevi, Syncler, CyberFlix, Titanium TV, HDMovies, and FilmPlus. Besides these streaming apps, the code also gives you several other utility applications.
2. FileLinked Code 51829986
This is another of the best FileLinked codes for free Movies & Series enthusiasts. It has several apps and tools, a variety of which will cater to your streaming needs. The library doesn't ask for a PIN code making its access simple.
Some of the movie apps you will get include OneBox HD, 123 Movies, Cinema HD, Oreo TV, Flex TV, TV Zion, FilmRise, Ola TV, Old Movies Movie Free HD, and Modbro. The store also packs some modded versions of apps like an ad-free Cinema HD APK.
3. FileLinked Code 67664537
This is another good FileLinked code that does not ask for a PIN code, and the developers have loaded it with numerous streaming applications for both movies and TV shows. Here, you'll get popular options like BeeTV, Cinemax HD, Catmouse, CyberFlix, CineHub, Dream TV, Fast Movie, FilmPlus, Typhoon TV, OneBox HD, Nova TV, FilmRise, Popcorn Time, and many more. You can easily tell its repository is a wholesome collection from the list above.
4. FileLinked Code 33627466
Stream Doctor's FileLinked code may be new and unpopular but don't be mistaken; it has one of the best collections of streaming apps. It is straightforward and ideal for movie and TV show lovers looking for Firestick-compatible streaming apps. Cinema HD, Stremio, Nova TV, FilmPlus, Bee TV, and Tea TV are just a couple of the available apps.
5. FileLinked Code 74238464
Like the others in our list, the FileLinked code developers have predominantly loaded it with movies and series streaming apps. It will give you a refreshing experience of new movies and your favorite TV shows. It also does not ask for a PIN code. Some of the apps available at your disposal in the code are Movies HD and Cinema HD that offer high-quality content.
Check out the best FileLinked Codes for Live TV!
Wrap Up
The FileLinked codes we have listed above are our best recommendations that have been proven to be reliable. They will give you great streaming apps and provide you with additional essential apps for your device. But…
Enjoy!